November is Provincial Wildlife Month! For those of you who haven't explored the City of Smiles yet, this means that you get to visit a living museum called the Negros Forest Park, home to 47 species of Philippine wildlife and over 26 species of hardwood and fruit trees for FREE.
November 19, 2021 Friday One Day FREE Admission
Now managed by Talarak Foundation, the Negros Forest Park is conducting an open house for one whole day. Visitors will be able to learn about endemic wildlife and breathe some fresh air within a forest that's within a city. It's the perfect opportunity for kids and adults alike to interact with the park's ambassador animals with the help of the lead guide and trainer, Kim Decena.
Based on a Facebook post published on the Talarak Foundation Facebook Page, "The Negros Forest and Ecological Foundation, Inc. (NFEFI) were one of the major pioneers for the very first #ProvincialWildlifeMonth. The goal is to further amplify the importance of the wildlife in the West Visayan Faunal Region of Negros and Panay during this time of the year, with the help of the Province of Negros Occidental. Join #TalarakFoundation as we continue this tradition of bringing forth Negros wildlife education!"
Negros Forest Park Ambassador Talks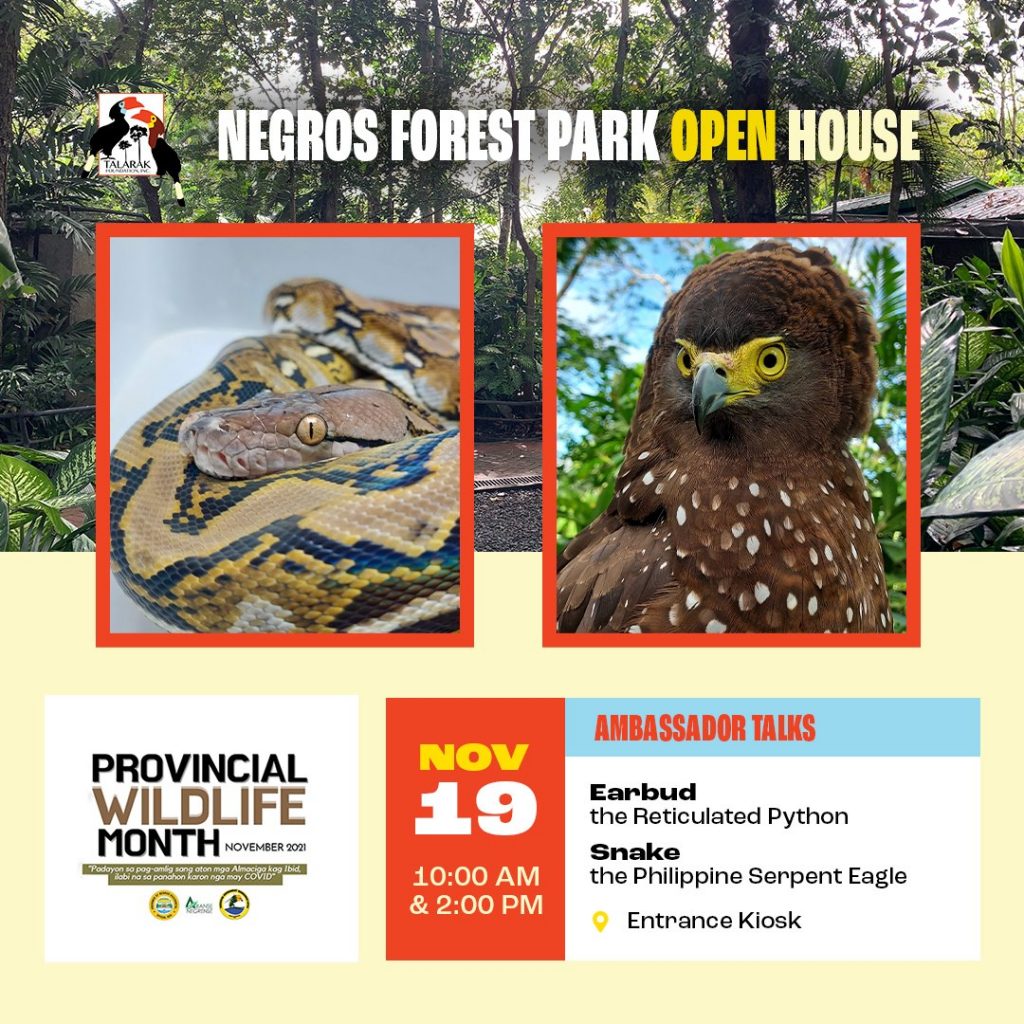 During the open house, there will be different talks at specific times of the day. If you are planning a visit, make sure to take note of the time.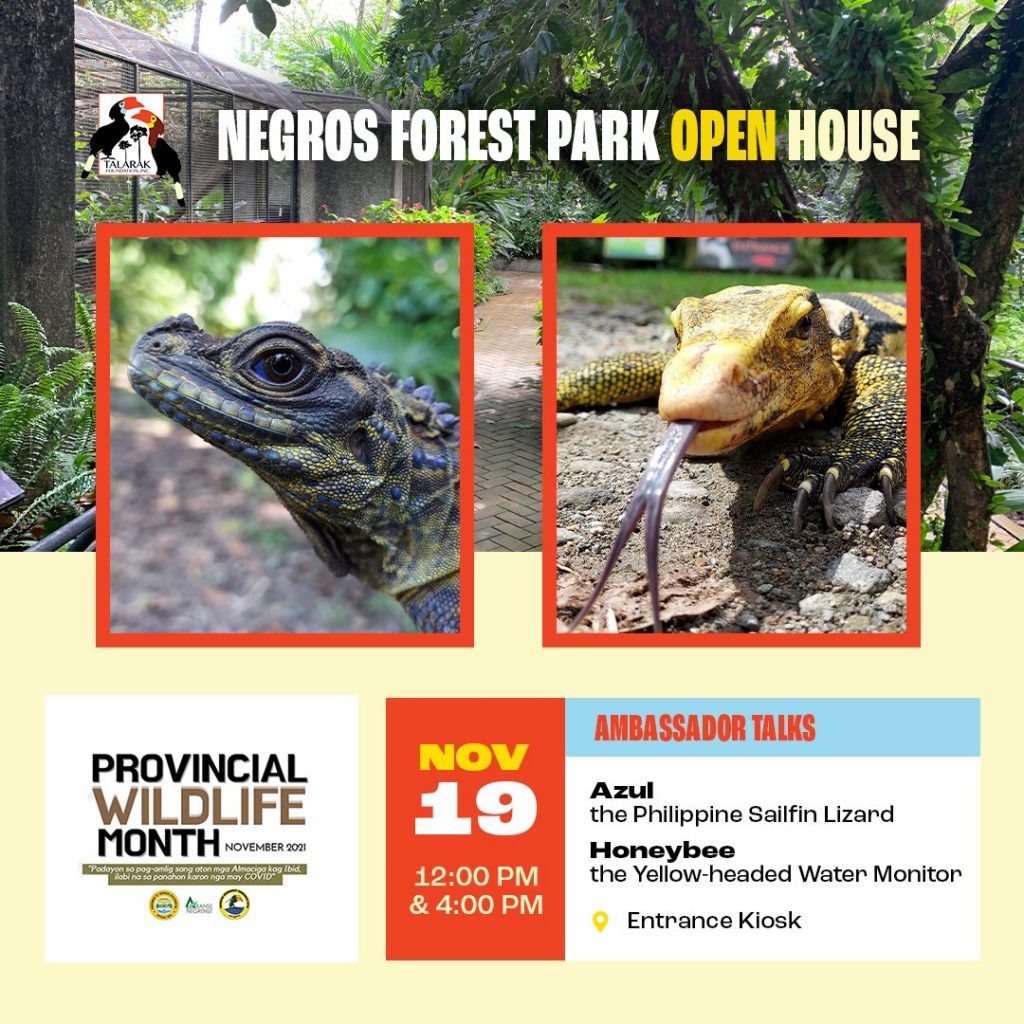 Observe Safety Guidelines
A very timely event granted that the alert level for the City of Bacolod has already been decreased to Alert Level 2. With the recent declaration of face shields being non-mandatory, it's still essential to wear a mask, maintain physical distancing, and make use of alcohol on hands whenever necessary while visiting the park.
•Opening Hours: 8:00am – 5:00pm
• Location: At the heart of Bacolod, 4mins walk from Seda Hotel
• November 19 Only
For more information, please visit https://www.facebook.com/talarakfoundation.