As I write this, I remember when I was young, about six or seven years old. My mom brought me and my sister to her friend's house. I was expecting my mom and her friends to have tea or coffee, as I and my sister quietly play at some corner of the living room. But, no. We were greeted with a sea of books. Next to them, boxes, a lot of them. As my mother explained, our task was to help her and her amigas organize the books inside the boxes. They were to be sent to children from different schools who needed books to read. My mother was a Rotarian.
The Rotary Continues To Contribute To Society
I'm already thirty years old and the Rotary is still contributing to society. I recently attended an event that was successfully conducted by the Rotary Club of Bacolod South, spearheaded by current President Elena Gatanela. They offered FREE legal consultation last August 21, 2017, at SM City Bacolod, Northwing.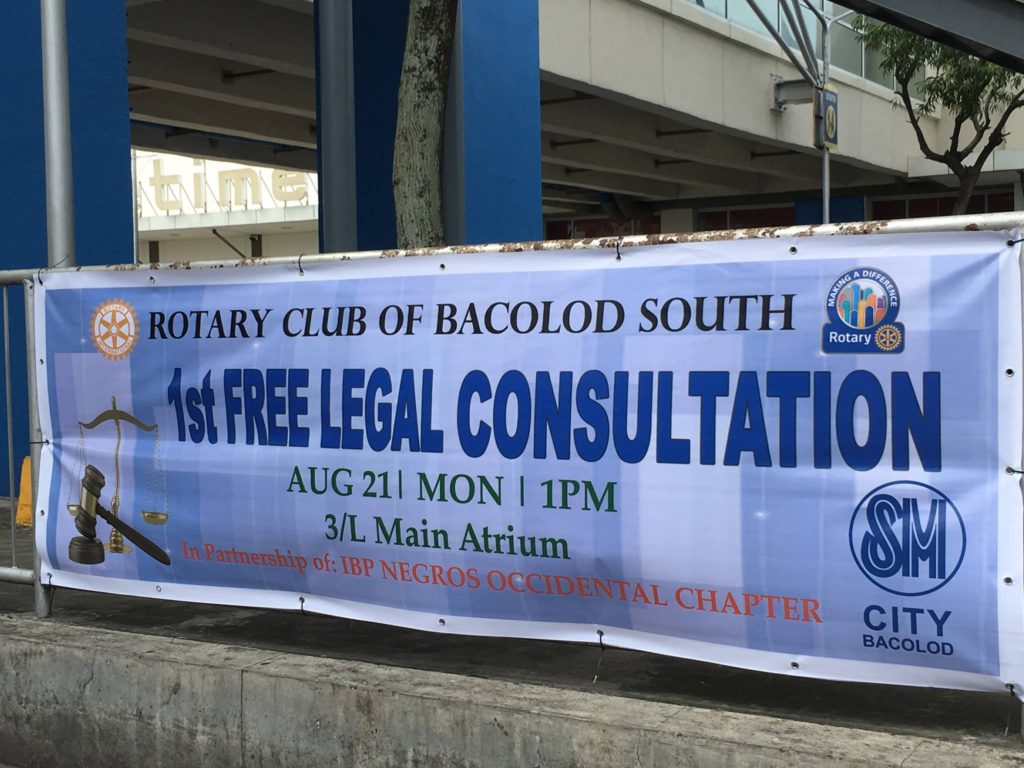 Legal Consultation Available To Anyone
The event focused on providing legal consultation to anyone and everyone who passed by the setup that day. At first, people were hesitant to come closer but upon the encouragement of eager Rotarians, there were plenty of people who had some light shed on a legal question they have been pondering for years.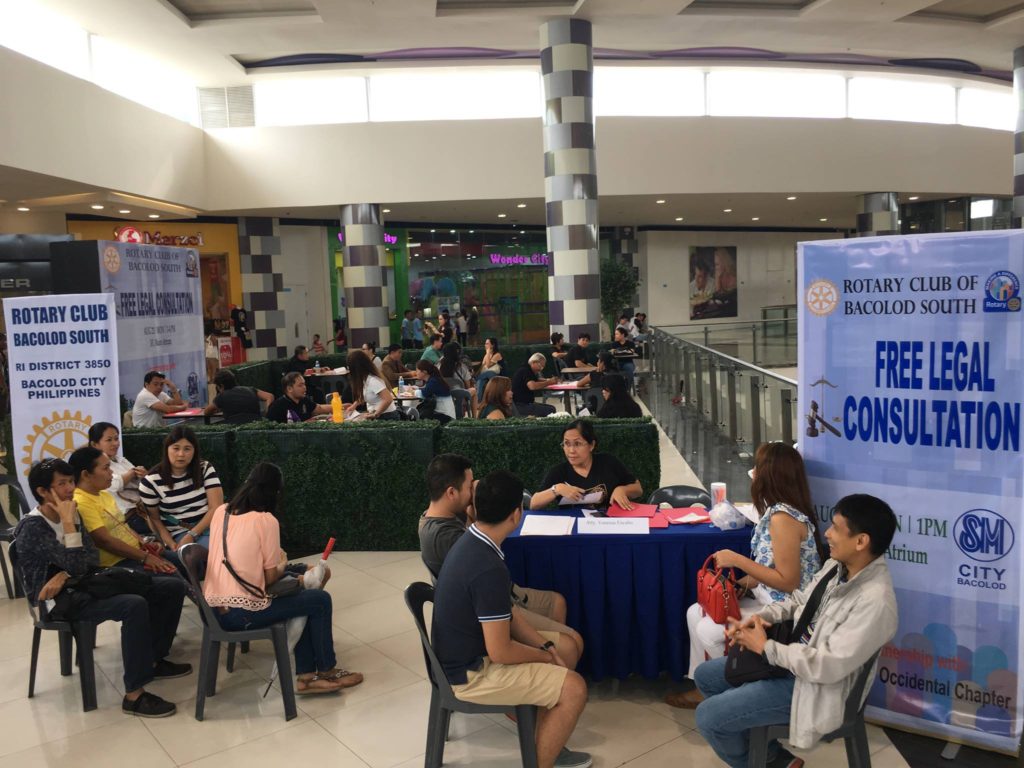 Why A Legal Consultation?
Actually, the better question on my mind is "Why not?" There are plenty of legal issues that many feel like are unsolvable because they cannot afford a sit down with a lawyer. Sure, there are other pressing issues in society, but the way I see it Rotary Club of Bacolod South is focusing on one issue at a time.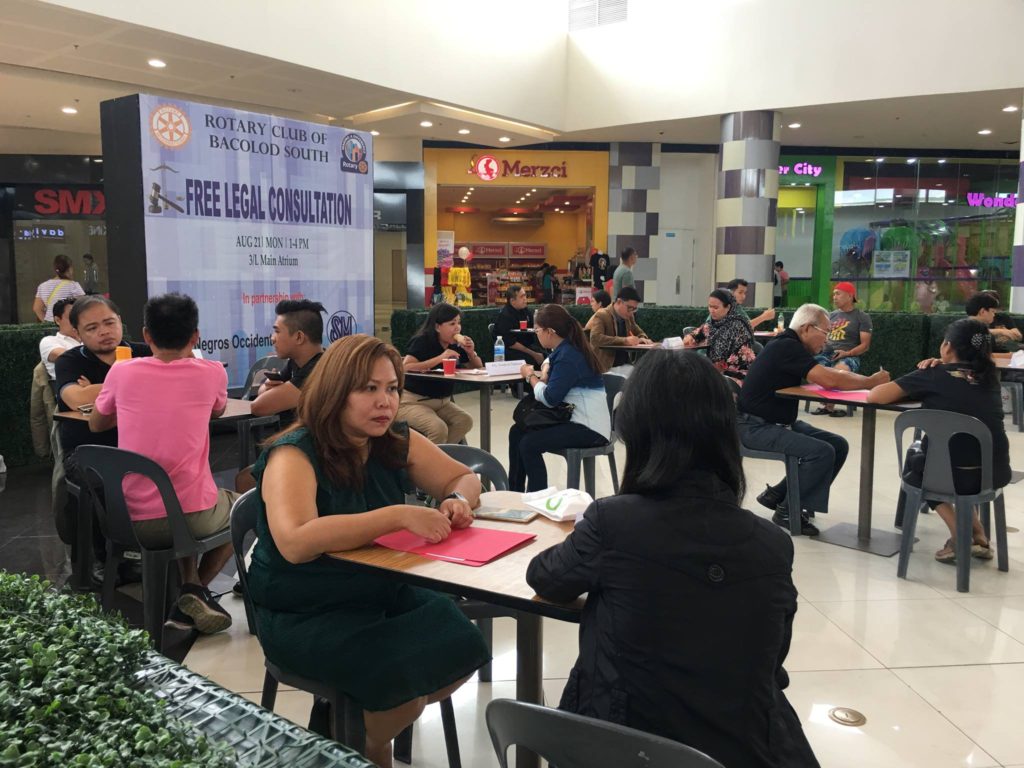 Personally, I haven't attended other events similar to this one so I grabbed the chance to ask one of the participating lawyers a question that has been on my family's to-do list in 2018. Of course, I won't tell you guys about it, but the advice the lawyer gave was legitimate. I'm glad that he was able to give me precise direction with regards to the solution to my legal query.
More From The Rotary Club of Bacolod South
It does a heart good to help people in need. That's what my mom always says and that's probably the main reason why she joined the Rotary Club. Although I wasn't on the giving end during the event, it still did my heart good to see my fellow Bacolodnons line up and talk to the participating lawyers. And, the eagerness I saw in my mother as she packed the books into the boxes, I also saw in the Rotarians that were present that day.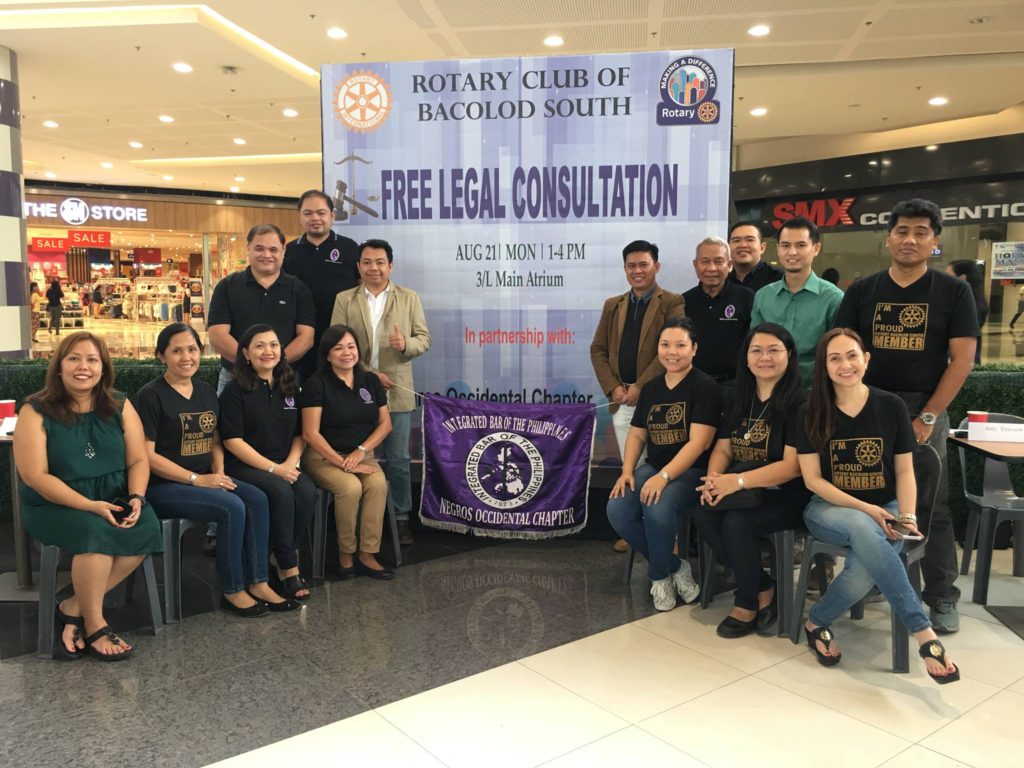 If you want to know more about other activities organized by the Rotary Club of Bacolod South, make sure you like their Facebook Page or you visit their official website here.
Activity Partners:
Integrated Bar of the Philippines- Negros Occidental Chapter, which provided 12 volunteer lawyers
SM City Bacolod which provide free space.
RCBS would like to thank the following lawyers:
Atty. Josephine Maria Natalaray
Atty.  Pauline T. Nuega
Atty Nino Jandy P. Calitis
Atty. Gabriel P. Sinco
Atty. Ericson T. Cepida
Atty. Kristin Abunda
Atty. Erwin Cabarles
Judge Gorgonio lbanez
Atty. Glen Mortel
Atty. Solomon Lobrido
Atty. Eli Gatanela
Atty. Vanessa Encabo