Why You Should Start Attending Yoga Classes
I only started doing yoga semi-seriously this year. I was consistently putting off attending a class the year before this because I thought that yoga was only for thin people. I opted for the DIY approach for my yoga classes to avoid being in a group; I started following YouTube videos. When I finally took my first class at the LotusSpace here in Bacolod, I realized that there were yogis (people who practice yoga) who are built the same as I am. After that, I slowly began to practice some more through videos online. It was when my friends Myzha and Jade invited me to join Kath Martinez's yoga class that I became hooked.
Why I do Yoga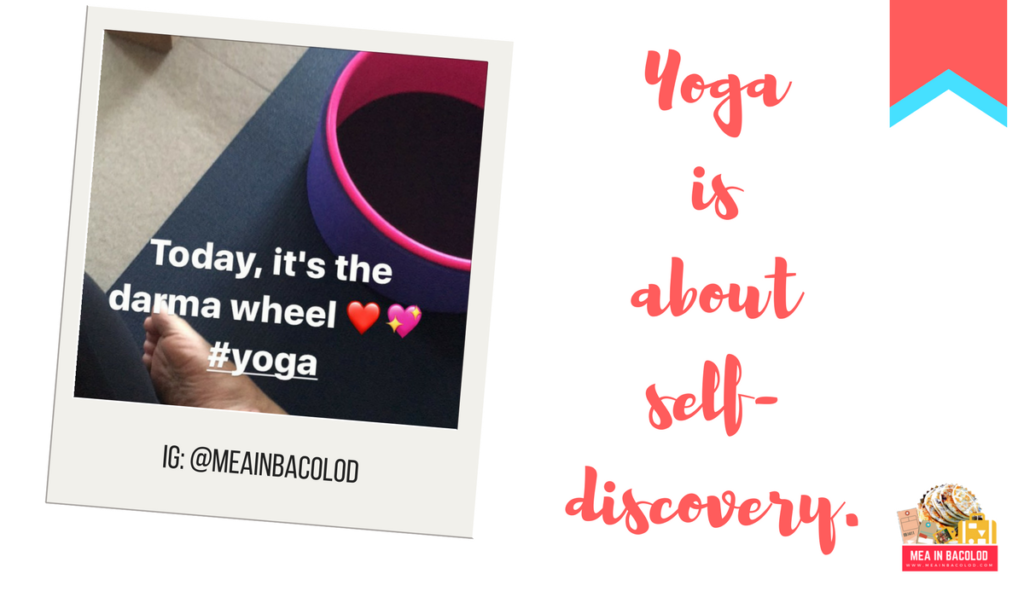 Personally, I practice yoga to center myself and work on my awareness. The more aware I am of my mind and body, the more of myself I know. Deep stuff, right? I also do it because it is a form of exercise. Although it won't help me lose pounds quickly, I'm happy to be on the journey I am taking.
TIP: Yoga is all about self-discovery. Most of the time, you don't go into the practice with a pre-determined purpose so don't worry if you can't answer the "Why I do yoga" question yet. As you practice, the answer will be gradually made clear.
Why You Should Do Yoga
There are plenty of reasons why you should consider attending yoga classes. The benefits are numerous. I can't really speak for all yogis reading this now, but, personally, I have noticed a major difference with the following:
My concentration has improved. I've been more productive recently. I guess my mind is clear enough to think about other things that I need doing.
I have more energy to burn. It may sound ironic to say that I have more energy the more I do yoga, but it's true. My body feels lighter, and I don't feel as sluggish as before.
I eat less. I promise you that I have not been eating the same way as before. I don't have as many cravings anymore.
I am motivated to improve, not just in my yoga practice but, myself as a person.
I handle my time better. This is probably because I have also improved my mindfulness of time and of things around me.
I am more flexible. I sit in front of my computer most of the time because of work. Usually, my limbs feel numb or stiff after a few hours. But, thanks to yoga, I no longer have the problem. My back pains have also diminished significantly.
There may be other benefits that you can reap from attending yoga classes. Improved blood circulation is one of them. Improved overall mental health is also another. And, the chance to practice with others who are on a similar path to self-discovery as you can be very encouraging.
TIP: You have to be comfortable with your yoga class. That means trying out one class at a time to see how you like the students, the teacher, and the studio. Find a class that you will be most comfortable attending.
What You Need To Get Started (Plus DOs & DONTs)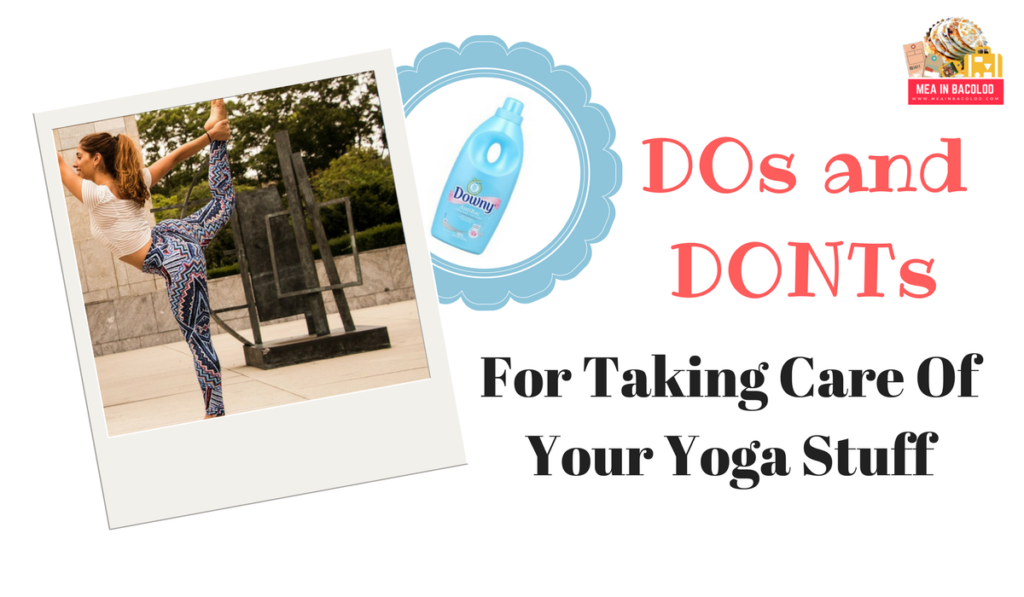 Now let's talk about your yoga stuff. When you finally decide to take yoga classes, you're going to need some basic stuff to get you started:
1. Yoga Clothes
The first things that you're going to need are yoga clothes. Gym clothes will work as long as they're not too lose or they don't make you feel restricted when you do the poses.
DO use fabric softener with your non-sports clothes. I use the Downy Antibacterial solution for my shirt, tank tops, and towels. I usually wear a top or shirt over my sports bra. I also bring towels for my sweat. The anti-bacterial fabric softener ensures that my shirts and towels are clean (bacteria-free) and won't stink.
DONT use fabric softener on your sports clothes without reading the washing instructions. Sports clothes are made of a special kind of fabric that's breathable and that easily absorbs sweat. Fabric softeners may affect its stretchability and breathability. It would be ideal to use Downy's Antibacterial on sports clothes but not before reading the washing instructions.
2. Yoga Mat
I bought my mat at a store at SM City Bacolod for less than P700. It's actually just a sports mat. What would be better is a non-stick mat so it's easier to do the poses. I'll show you guys what the mat looks like on another post.
DO clean your mat regularly. Clean it right after you use it. I'm currently using an organic surface cleaner from Messy Bessy Bacolod.
DONT roll your mat up while it is still wet. To avoid bacteria from building up, make sure that you air dry your mat first before rolling it up and tucking it away.
Those are all the things you need to get started. Actually, even if you don't have a mat yet, you can still attend your yoga classes. Most yoga studios have mats that you can borrow so all you really need are clothes to practice in. If you have more questions about my yoga practice, send me an email or leave me a comment below. Don't forget to LIKE my page for different blog updates.
READ ALSO: What You Need To Know Before Going To Yoga Classes