The summertime is here! Well, not officially since April hasn't arrived yet. But, the kids from school are already hanging up their back-packs and retiring their old black school shoes. It's time to go on vacations, explore, and spend plenty of time with the family. Lucky us who are living on the Negros Islands because we have seemingly infinite places to make our next summer destination – one of the places is Iloilo, the City of Love. Use this 2018 Iloilo Travel Guide to know how I and my friends explored the city with just P1300 (a group of 4).
2018 Iloilo Travel Guide: 8 Destinations For P1300
First off, why would one travel to Iloilo from Bacolod? Well, personally, my dad was born in Iloilo so we have family there. My sister and I used to spend our summer vacations with my dad's sisters when I was in elementary and high school. So, it's a city close to my heart. It's known for its hold houses, colonial churches, and, of course, Batchoy. Plus, it's just an hour away and you have plenty of vessel options to get to the city cheap.
Getting To The City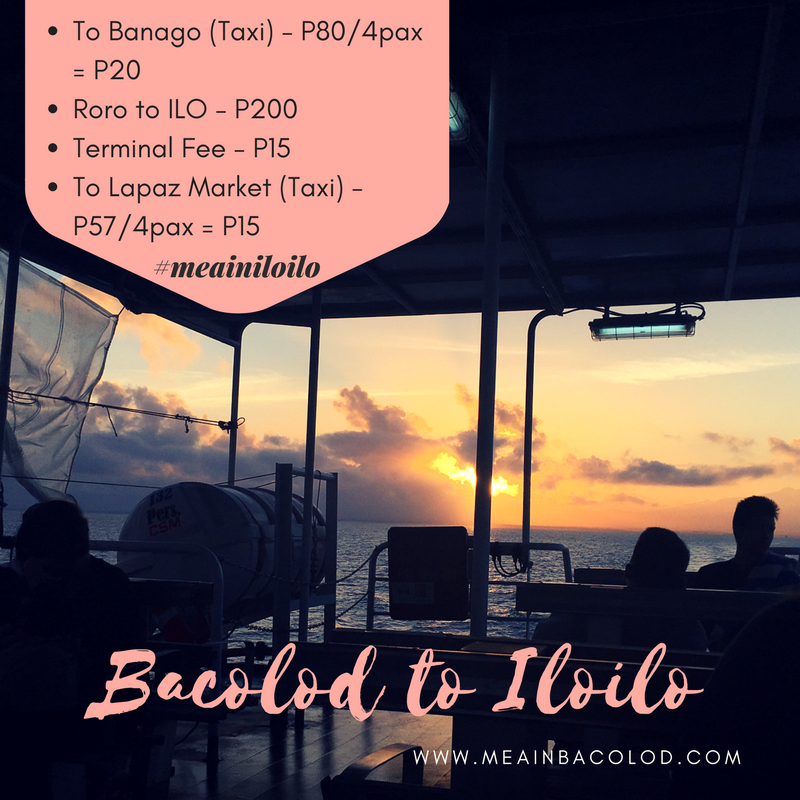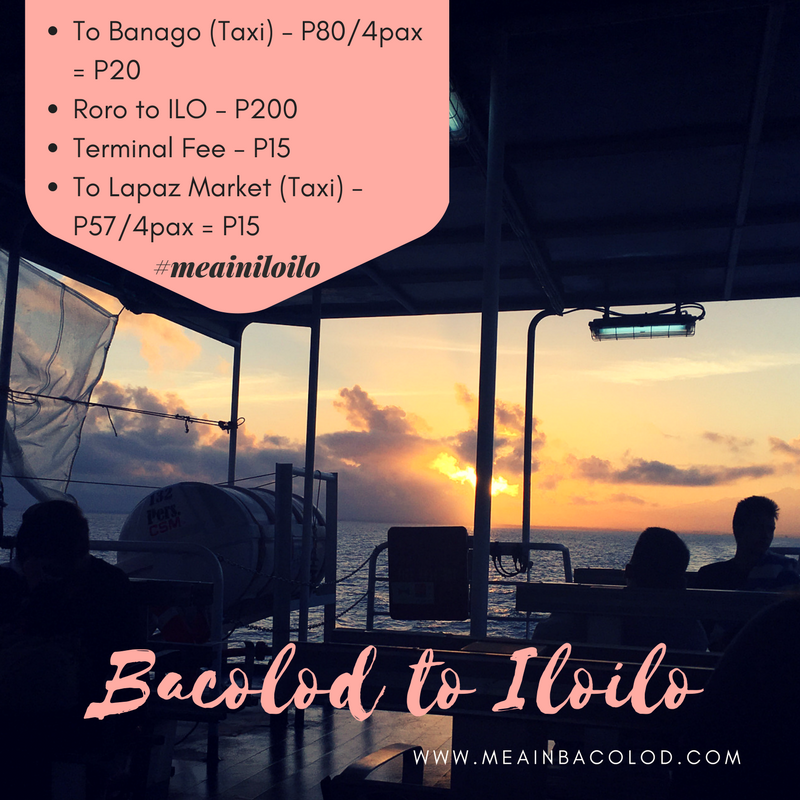 When I and my friends went on our trip, we took the Fast Cat from Banago pier. It's important to start the day early so that you can get the most out of your trip. Our meet up place was Mcdonald's Lacson. The meetup time was 5 AM. Check out the Fast Cat schedules below: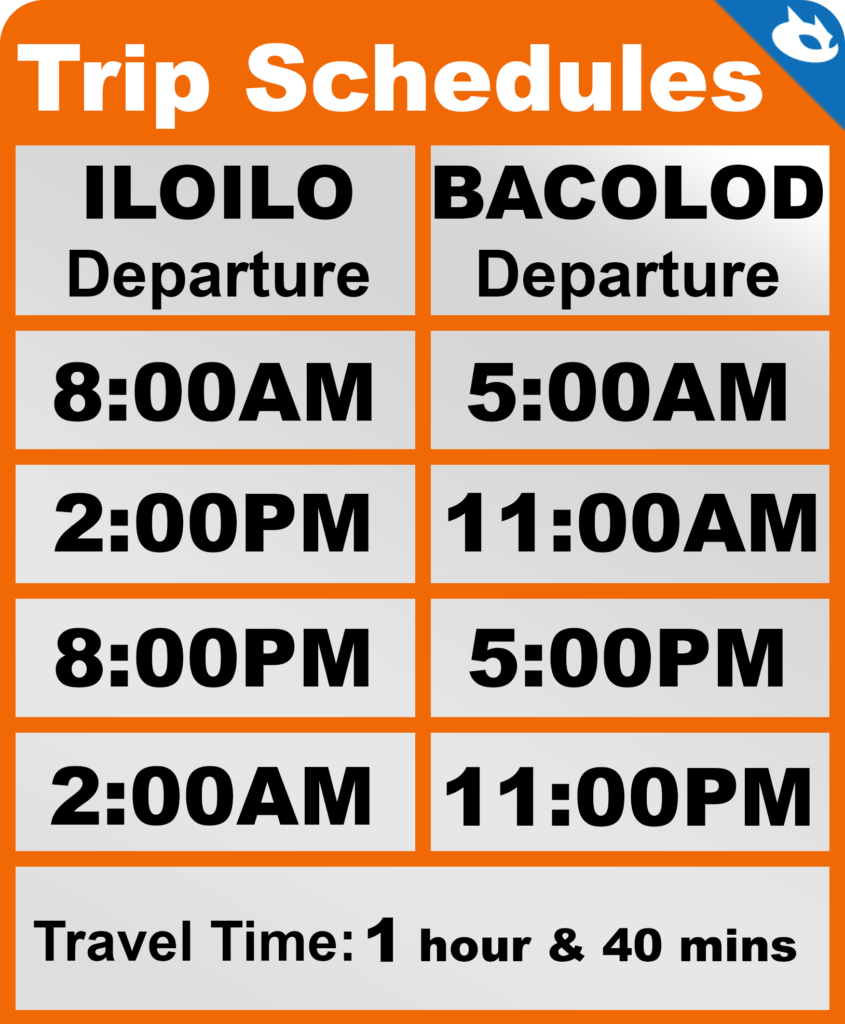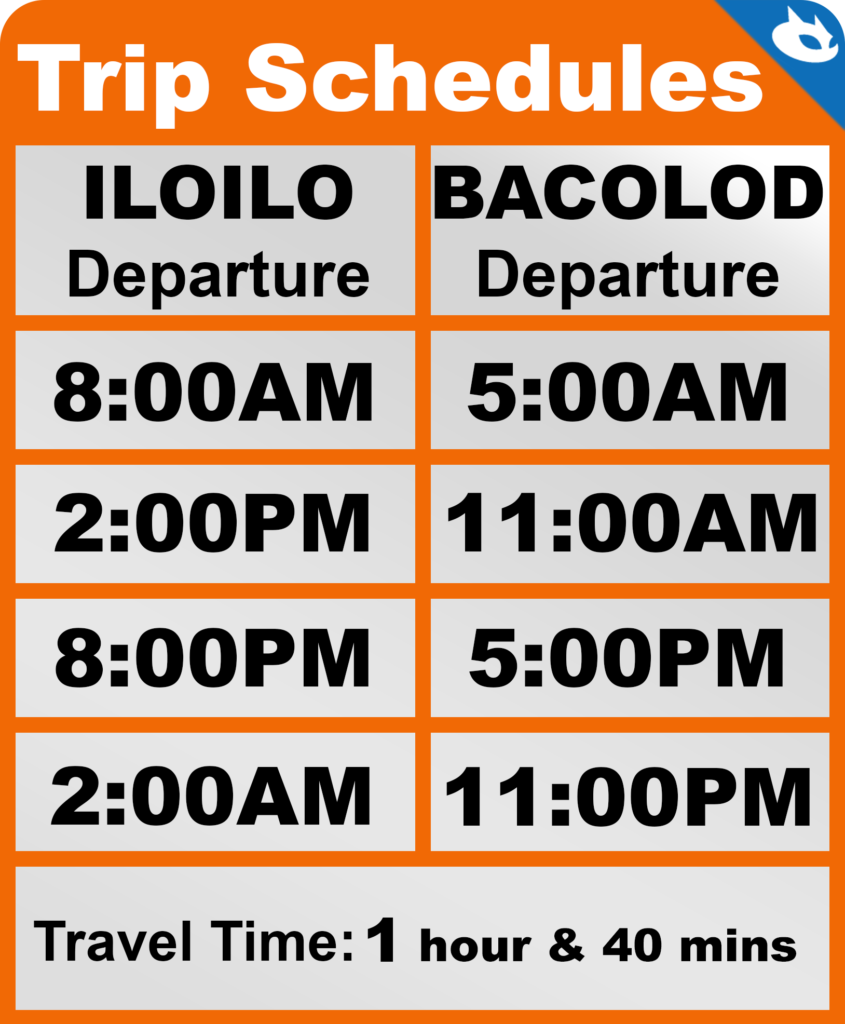 As soon as we got there, we went straight to the La Paz Market to have us a nice bowl of piping hot Original La Paz Batchoy. From the pier, we took a taxi which cost around P57 – it's really near.
Iloilo Travel Guide Tip #1: If you want to save money, you have to take a taxi outside of the pier (not inside). Taxis parked inside cost more.
Destination #1: Netong's Batchoy At The La Paz Public Market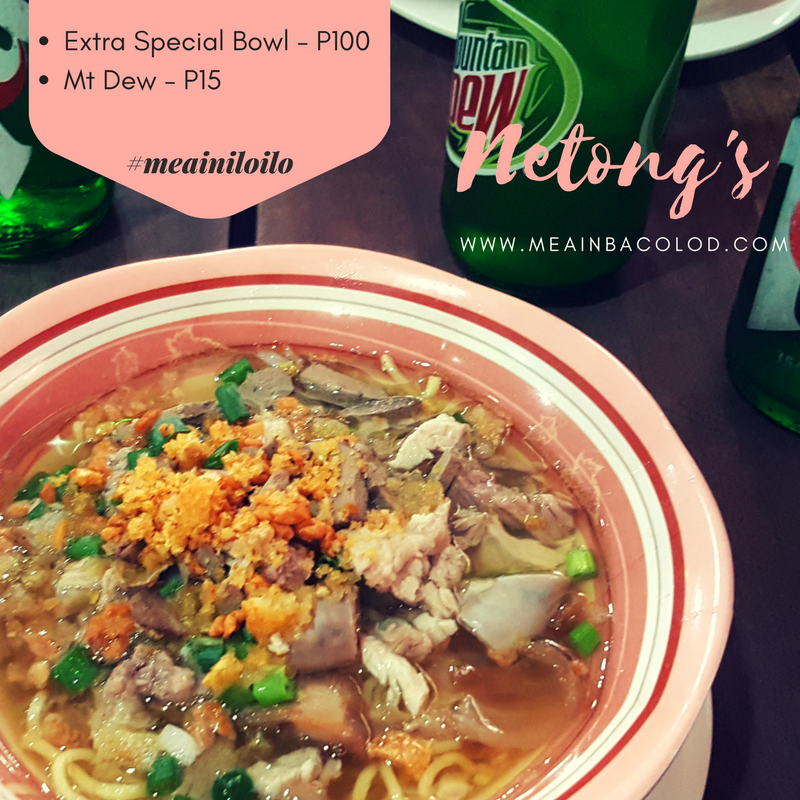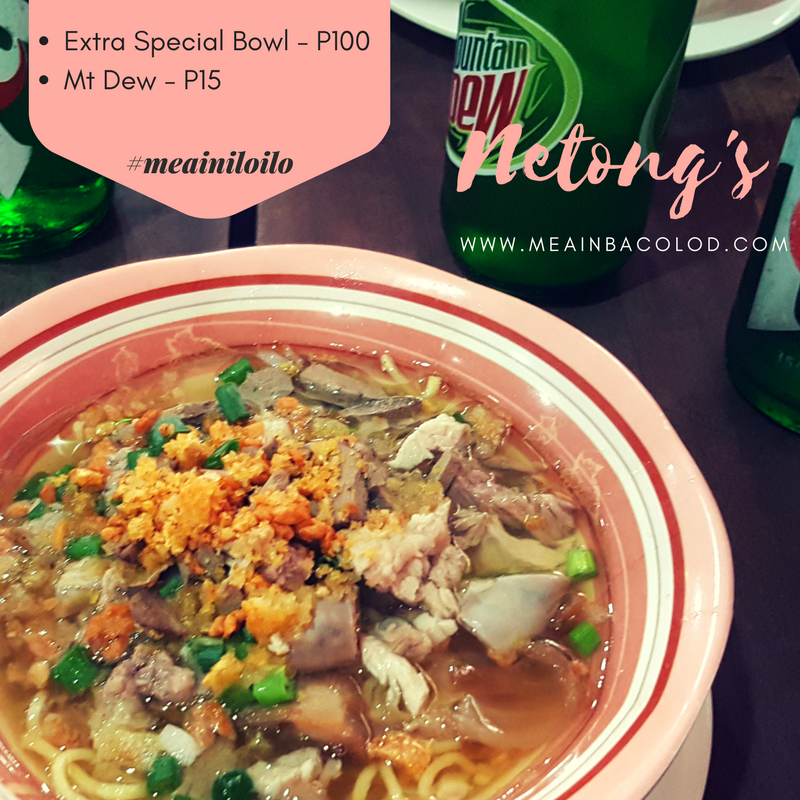 When at Netong's, you can spend around P100+ for a bowl of Batchoy and a drink. You can also opt for extras to pair with your Batchoy. You can either have bread or puto. You actually have plenty of options since you are in a public market. Explore the stalls beside Netong's to see other choices.
Destination #2: Madge Cafe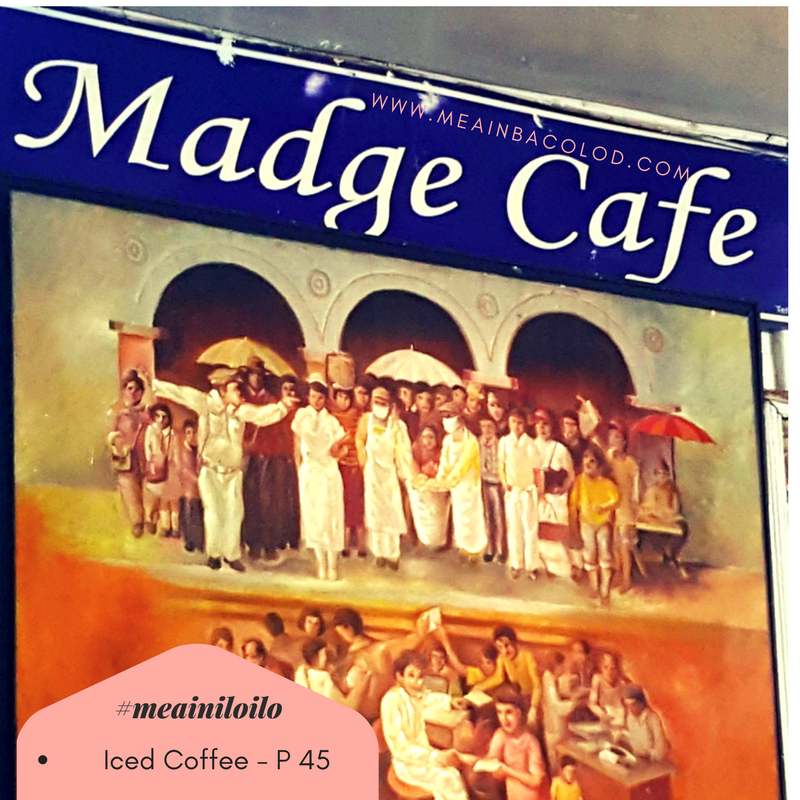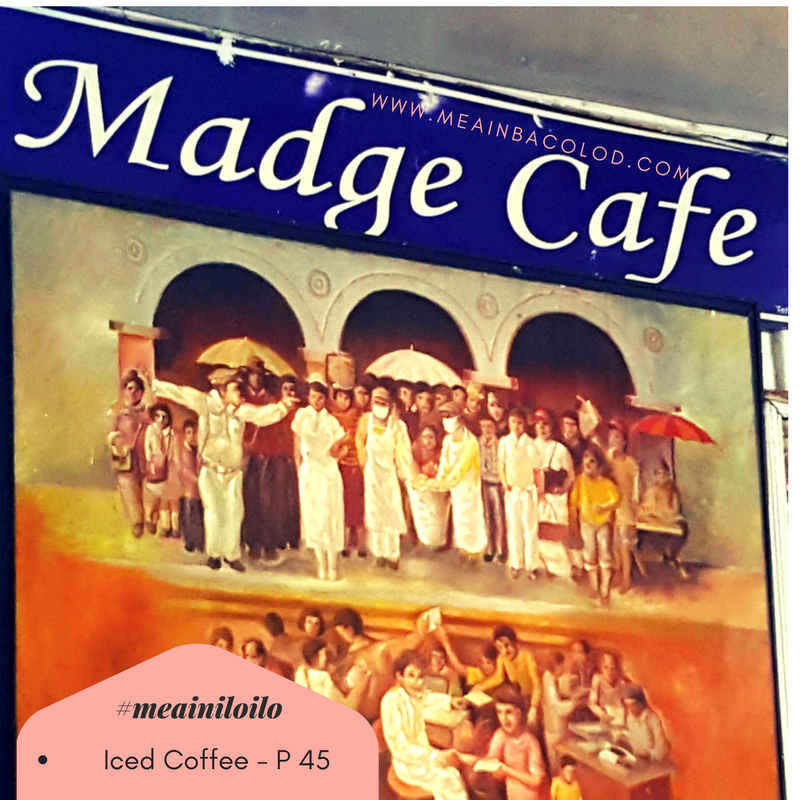 The Madge Cafe is also at the La Paz public market. You might as well have a grab a good cup of coffee before checking out the rest of the city. The coffee there is mean, strong, and under P50. It's a must visit because it has been making coffee since 1940.
Destination #3: JD's Bakeshop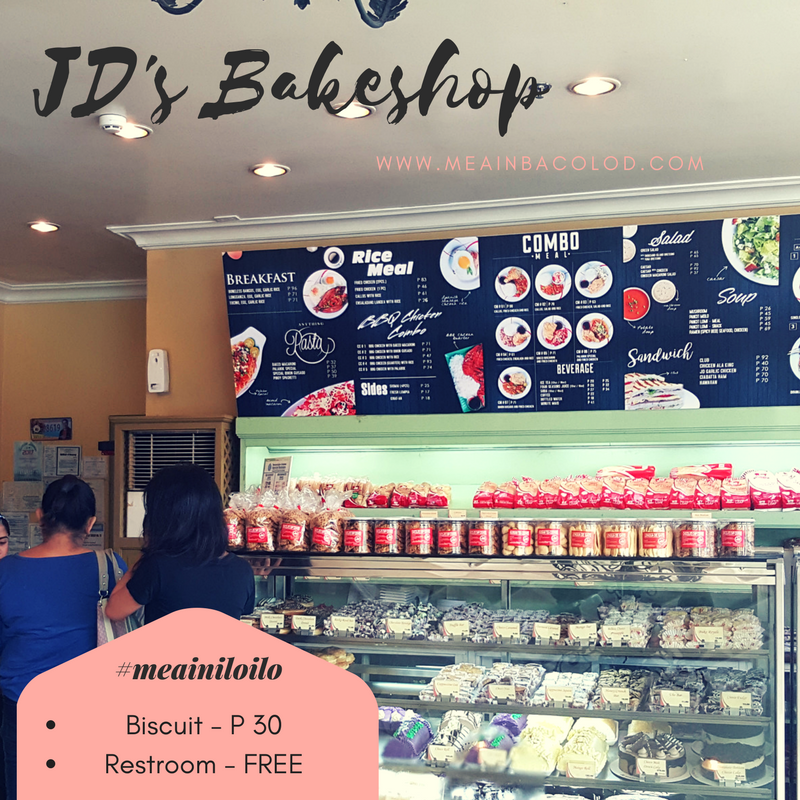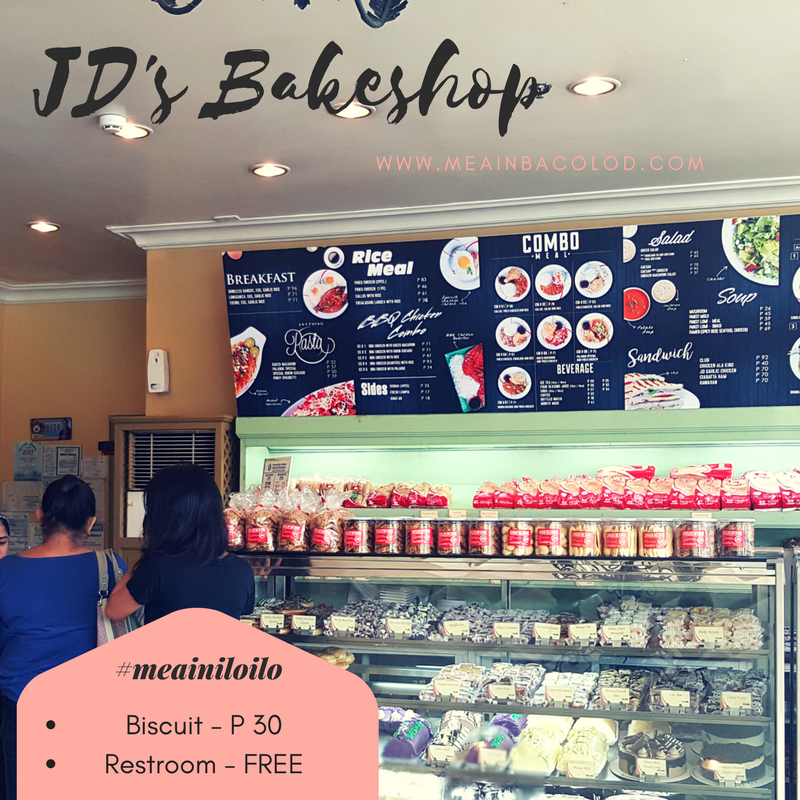 FUNNY STORY! After the Batchoy and the coffee, I felt the call of mother nature. Unfortunately, the restroom at the public market was less than desirable so to JD's Bakeshop which was just across the street. My friends did buy something, but I just used the restroom. Nonetheless, I had plenty of memories with this bakeshop because we used to buy our merienda here. I will never forget their Chicken Ala King – a must eat for me and my husband.
Iloilo Travel Guide Tip #2: When in doubt about the restroom, go to the hotel or JD's Bakeshop from the La Paz public market.
Destination #4: Garin Farm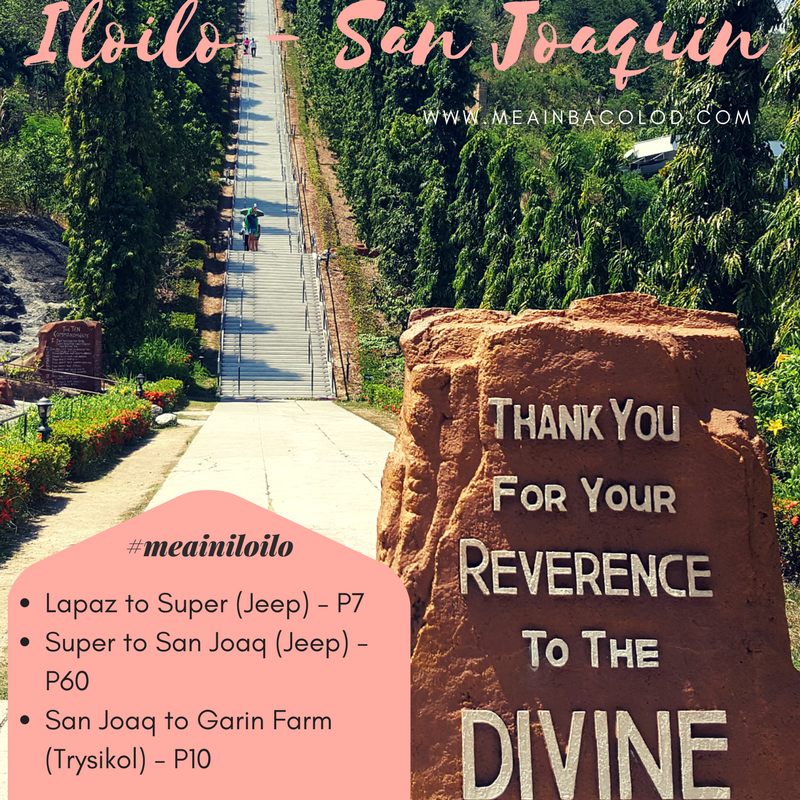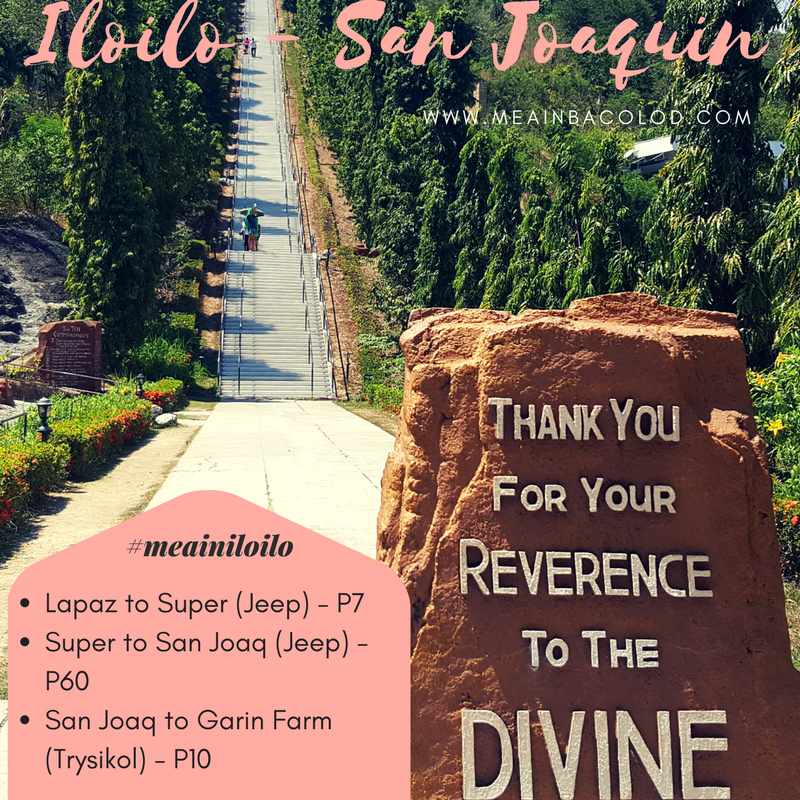 Getting To San Joaquin
Now, with all the restroom businesses dealt with, it was time for us to visit the Garin Farm in San Joaquin. From La Paz, we took a jeep to Super. We waited for the jeep to fill up (this took an hour). The travel time was the worst because the jeepney was stopping at every other corner to pick up passengers. I think it took about 2 hours to get to San Joaquin. We also had to take a tricycle from the main stop going to the farm itself.
Iloilo Travel Guide Tip #3 (Better Option): Instead of taking the jeep from Super, it's better if you take the van. It costs around P100 or less than that.

Entrances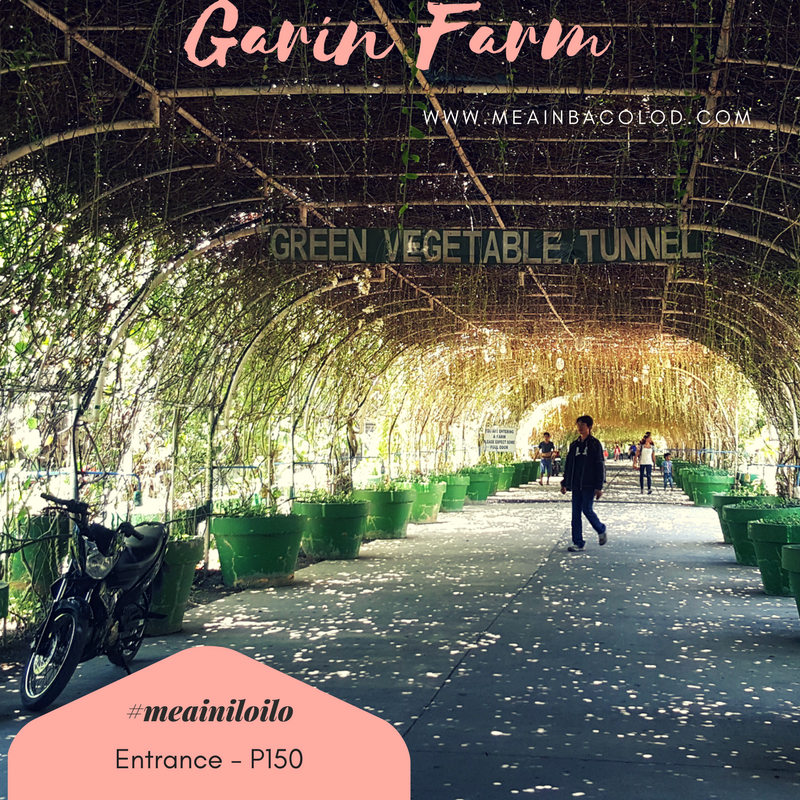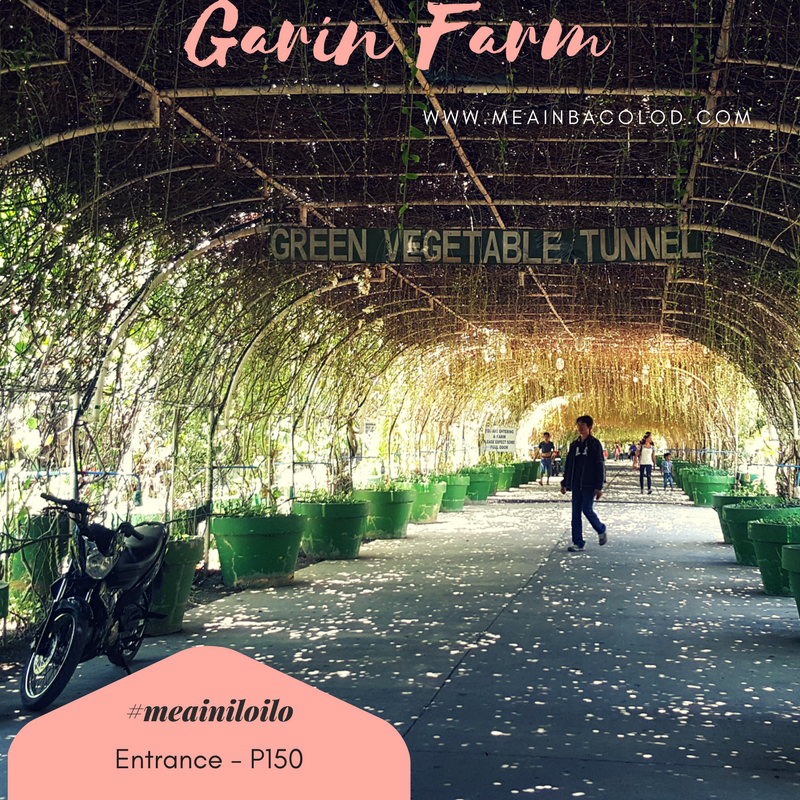 The entrance fee P150 for each person. I think that this already includes swimming. To be sure, you can check out the Garin Farm Facebook Page (<<<click the link) for their contact number.
What To See And Do At The Garin Farm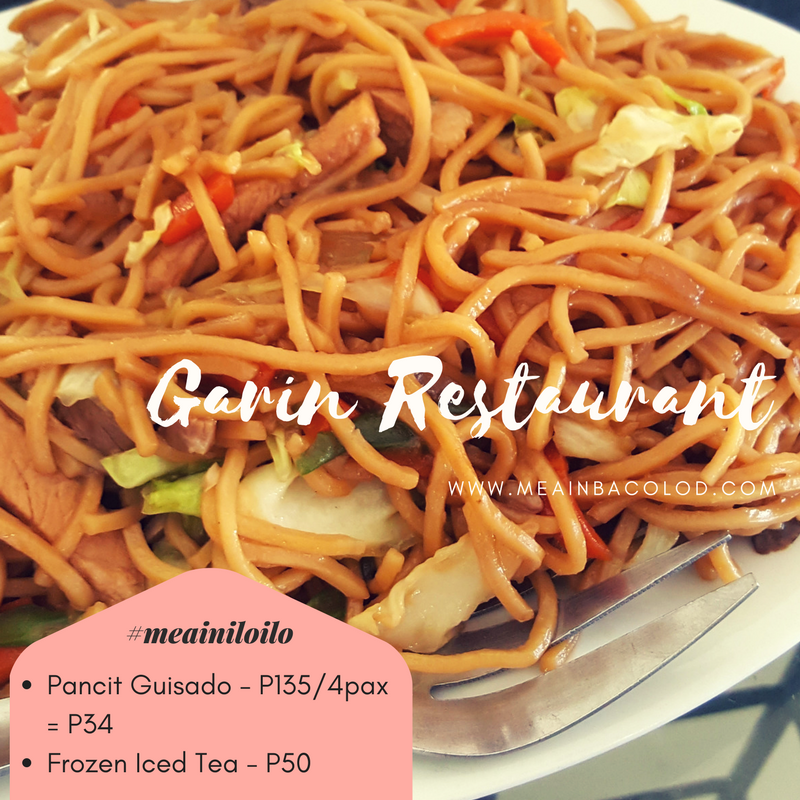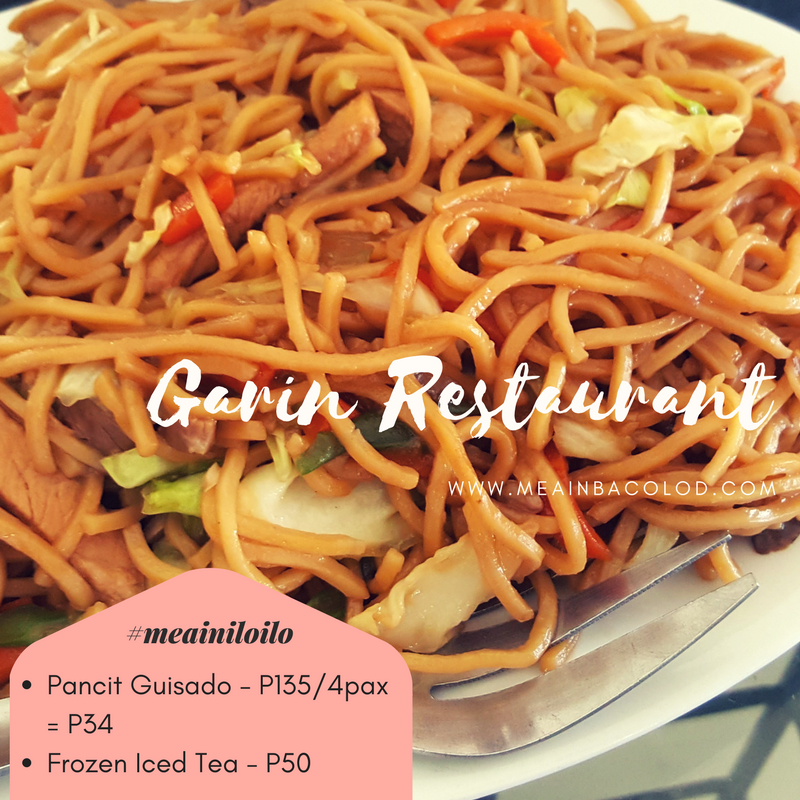 It was hella hot! And we were really tired from sitting for 2 hours on the jeep. We decided to grab a snack at their restaurant. Honestly, the food was OK or miss, and the service, when we went there, was terrible because there were plenty of people eating at the restaurant. The staff was not very organized when we're there. Despite this, the restaurant was a good place to rest and escape from the heat of the sun.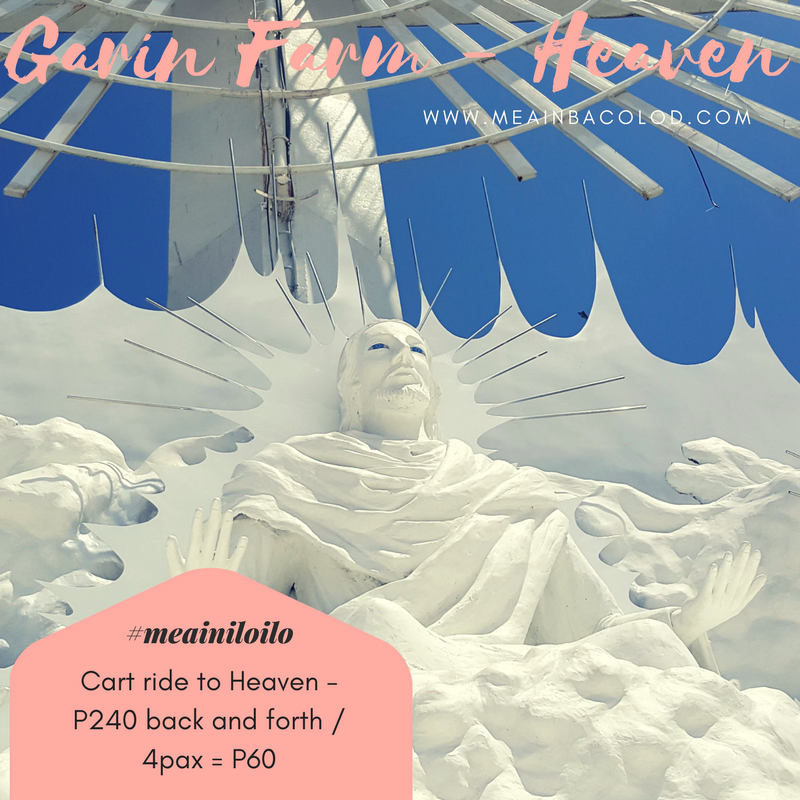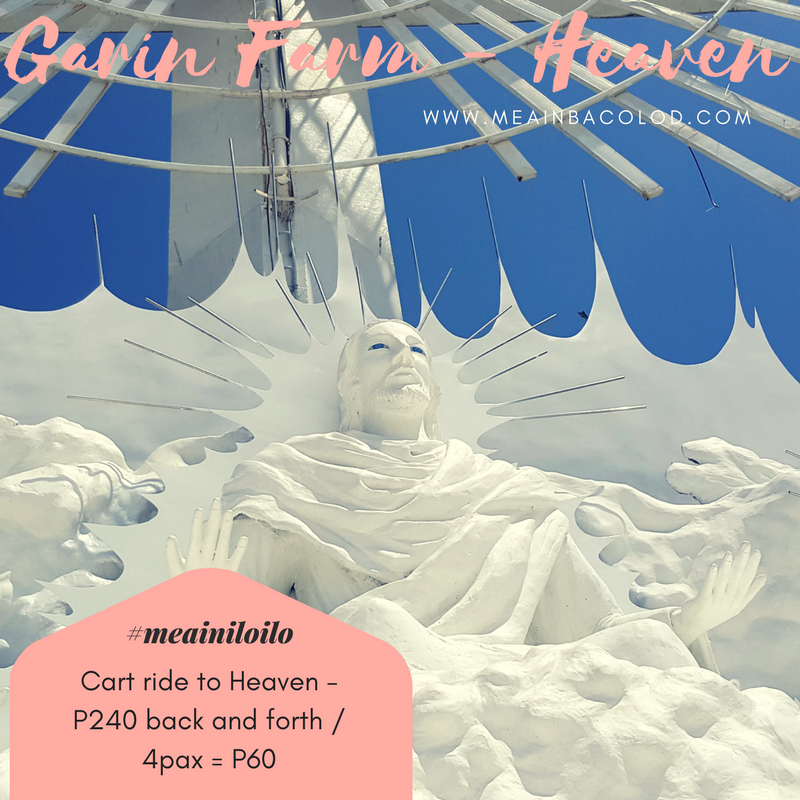 The main reason why we went to the Garin Farm was to check out "Heaven" – a life-size representation of what it would be like to go through purgatory and into the gates of St Peter. Before going there, it is absolutely necessary for you to being sun-glasses, a hat, and a scarf. If you want to go blind and, maybe, feel a bit dizzy, forget these items at home.
Iloilo Travel Guide Tip #4 (For Titas): For those who are of a certain age, it's best that you buy a ticket for a cart ride to Heaven. It only cost P60, back and forth.
Another attraction that you may want to see is the feeding of the pigeons. I'm not sure if they were pigeons or dove, but what the attendants will do is slap a small, hollow bamboo log to alert the birds. They would then get some feeds to sprinkle to an area where the birds would land.
Going Back To Iloilo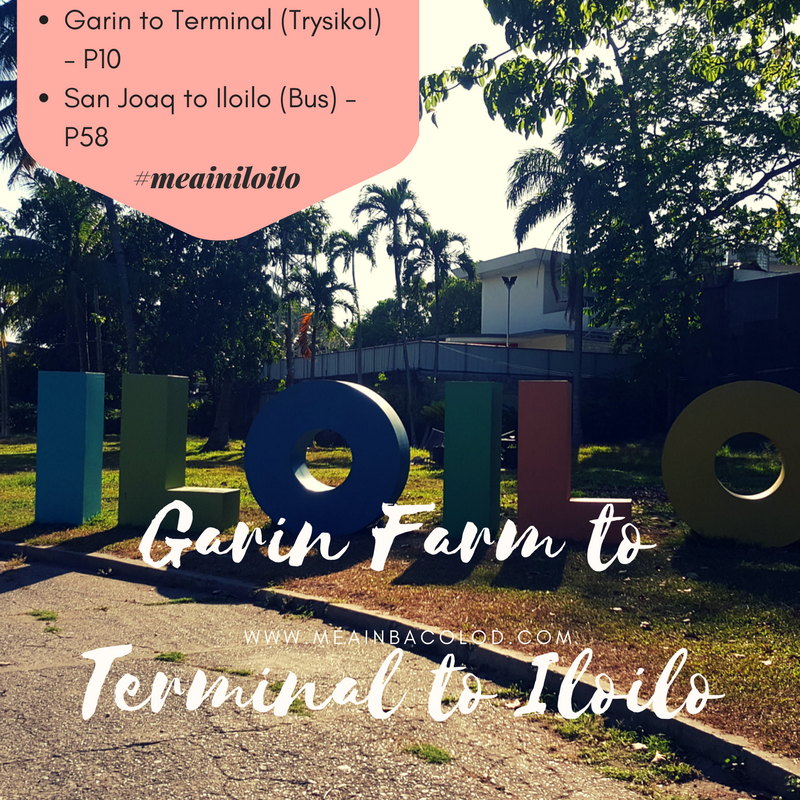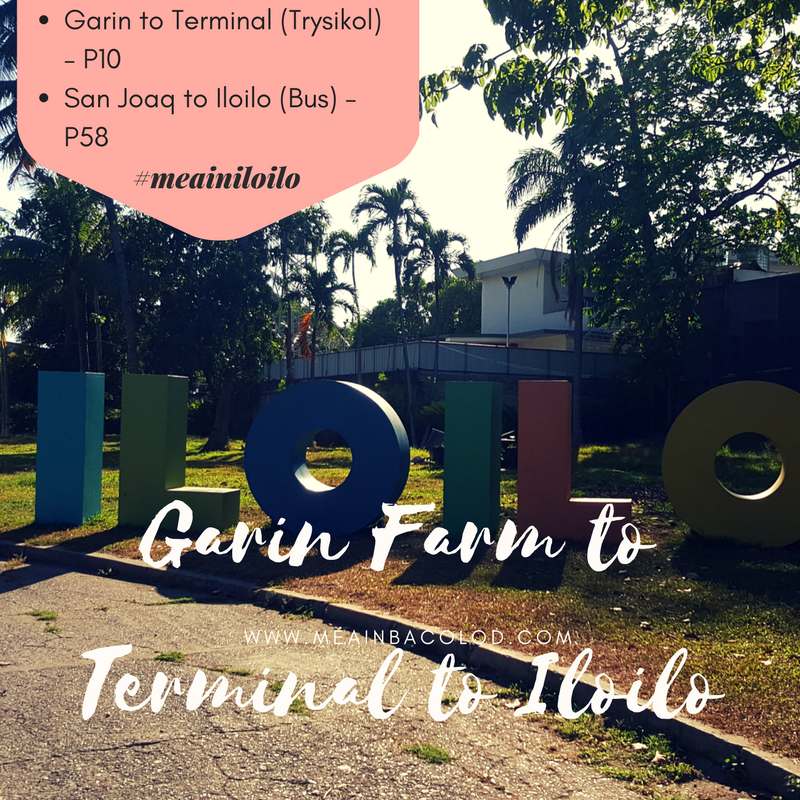 From the Garin Farm, we went back to Iloilo City via bus. Of course, we had to take the tricycle, first, going to the main stop. It took a bit of waiting for us to catch a bus. No vans nor jeeps were available. Yes, my group got a little bit worried, thinking we might have to spend the night. But, luckily, we took turns waving at passing buses. It cost around P58 for us to get back to the city.
Destination #5: Molo Mansion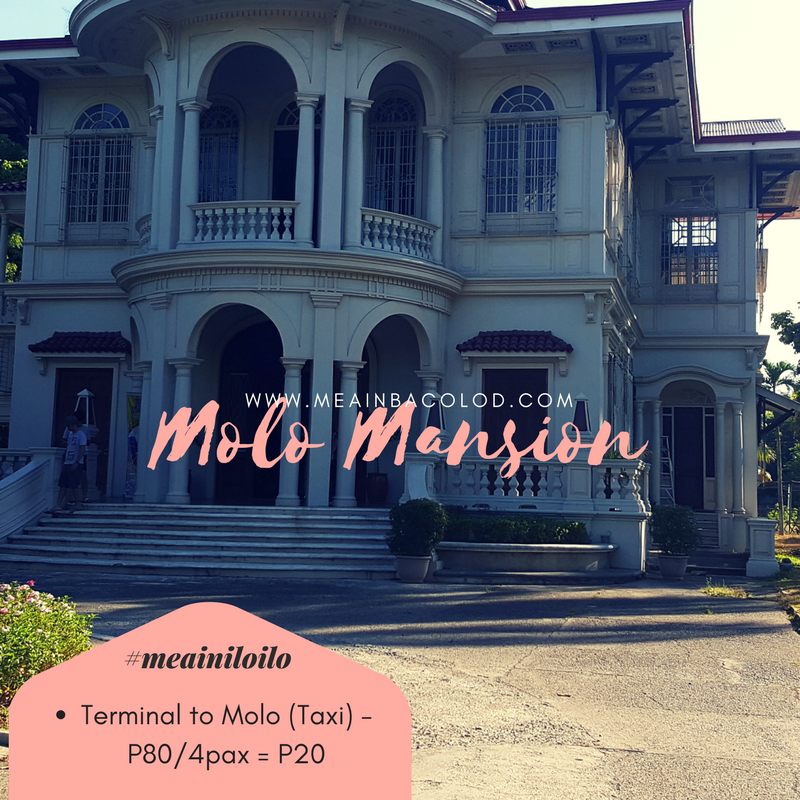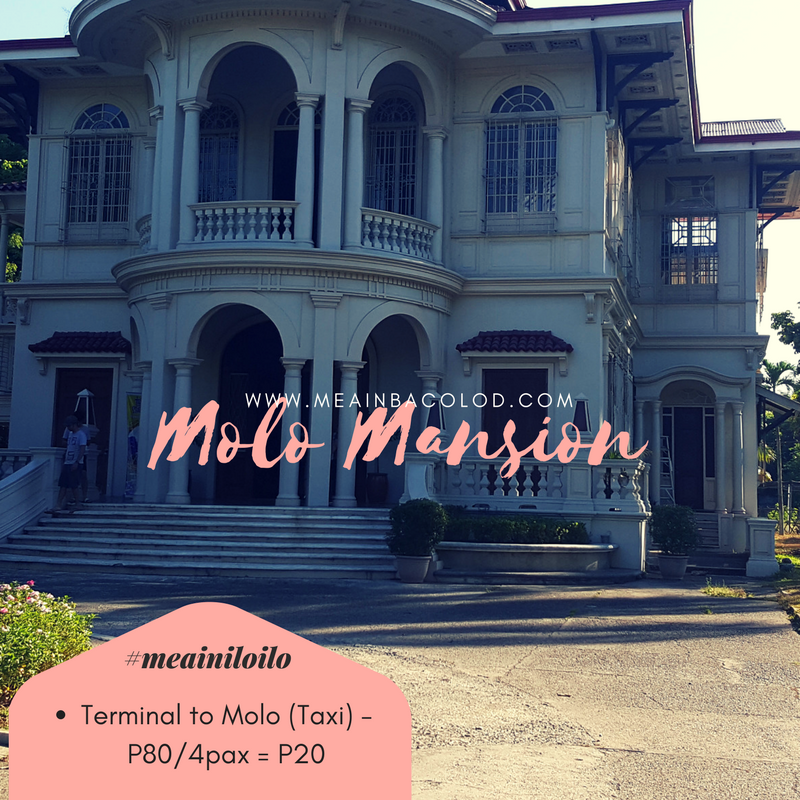 From where the bus stopped, we took a taxi going to the Molo Mansion. The mansion is one of many old houses in Iloilo. This particular one has a gift shop filled with artisan items. On its side is an adorable little cafe called Cafe Panay. We went into the mansion and took a look around. Think of it as the Balay Negrense of Iloilo City.
Iloilo Travel Guide Tip #5: Don't expect a tour around the house. The area where you are allowed to roam is actually the gift shop itself. There weren't any tours of the house. The main feature is the house itself.

Technically Destination #6: Cafe Panay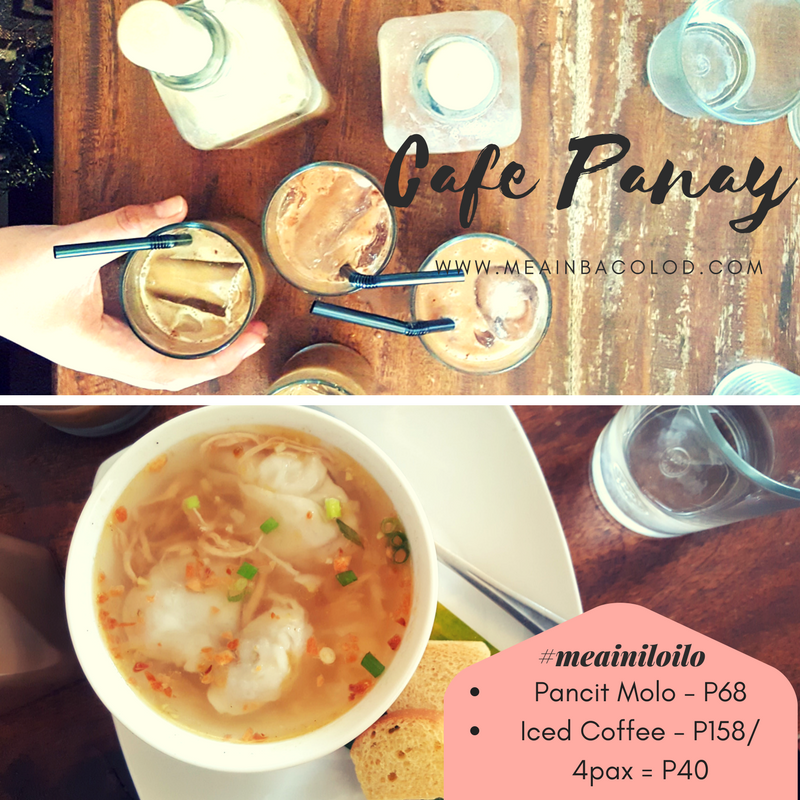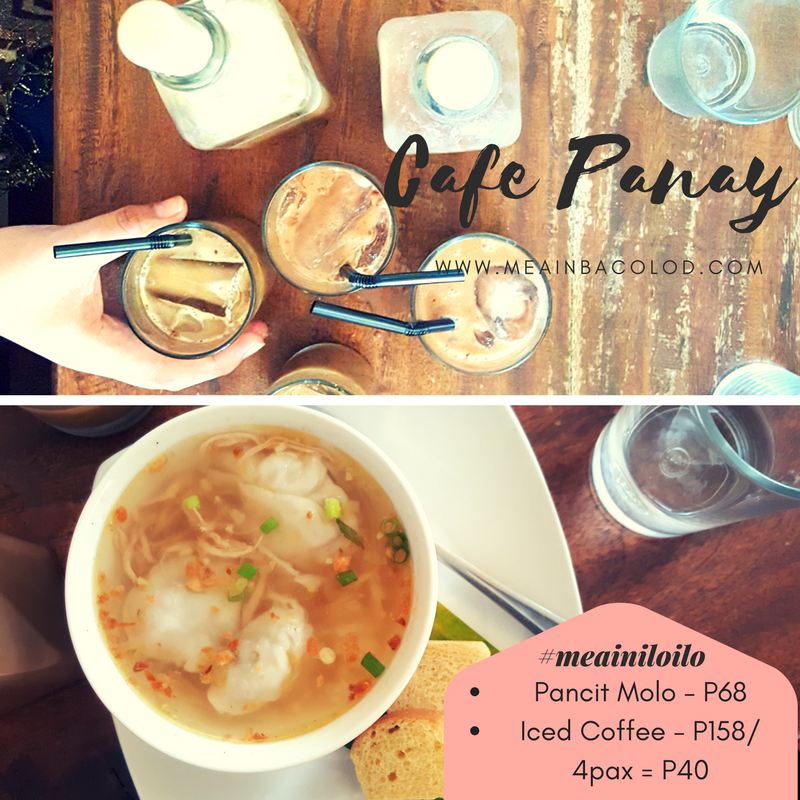 You cannot miss visiting Cafe Panay and drinking their coffee. From my personal opinion, it's a must-try. We were hungry from sitting on the bus for almost 2 hours, so we decided to energize ourselves with some refreshments. But, why molo? Because one of my friends said that one of her goals is to take a photo with the caption "Mulo-molo sa Molo Mansion" which translates to "Leisurely eating molo at the Molo Mansion."

Destination #7: Roberto's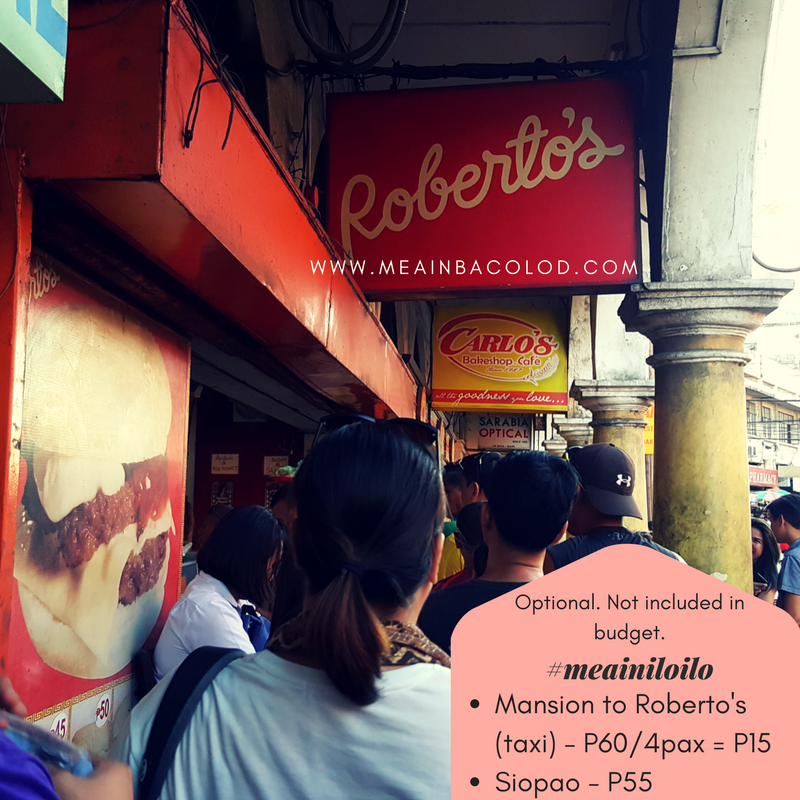 From the mansion, we took a taxi going to Roberto's – a popular food place in the City of Love that serves, arguably, the best siopao. People were literally lining up to take home one or two siopaos. Roberto's is located downtown. If you're wondering what to bring home to your families, this is it!
Destination #8: Samurai Restaurant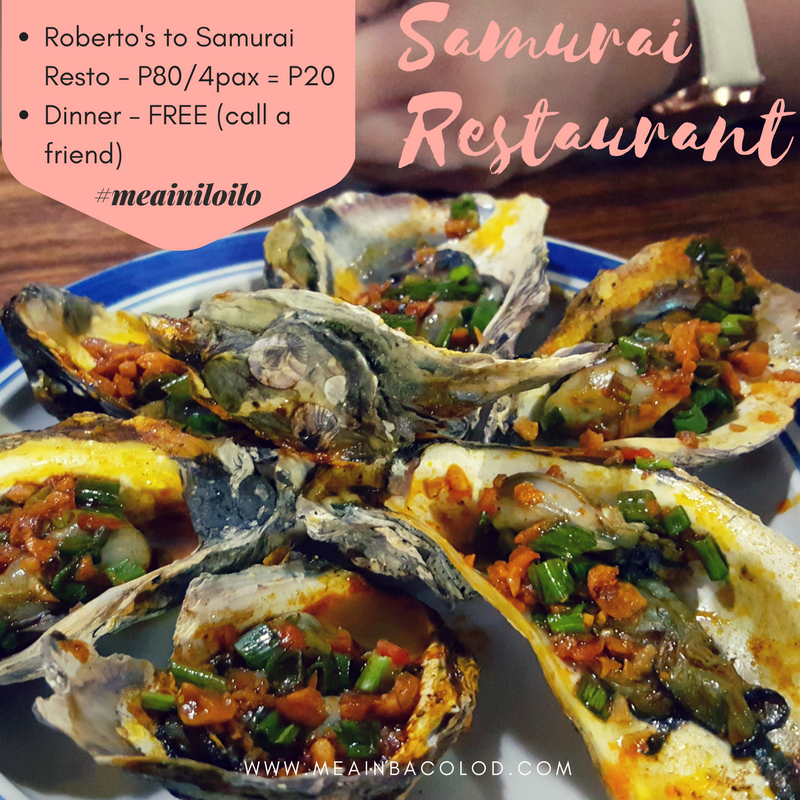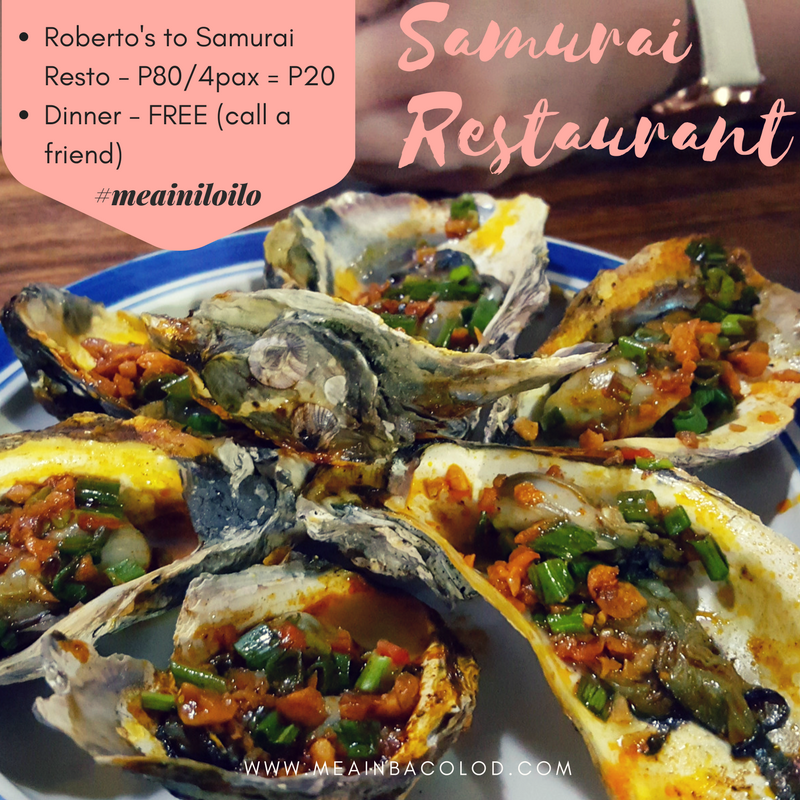 When you go over budget, call a friend to treat you to dinner. From Roberto's, we took a taxi going to the Samurai Resturant which is near Sm City. Iloilo is known for their seafood so when it comes to thinking about what to eat, it's a no-brainer. If you want to include dinner in your budget, be sure to prepare around P1800.

Going Back To Bacolod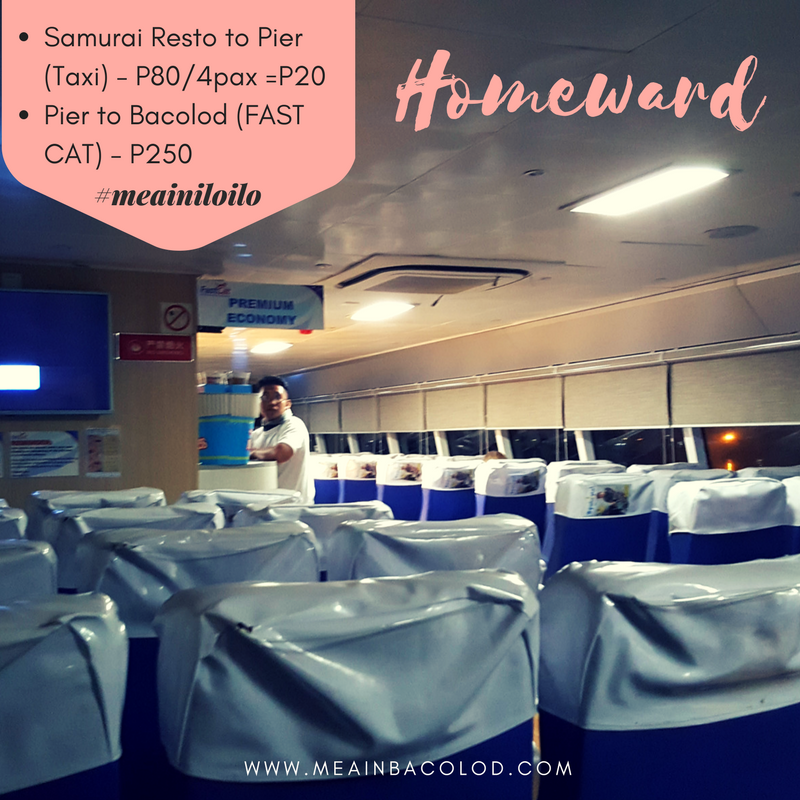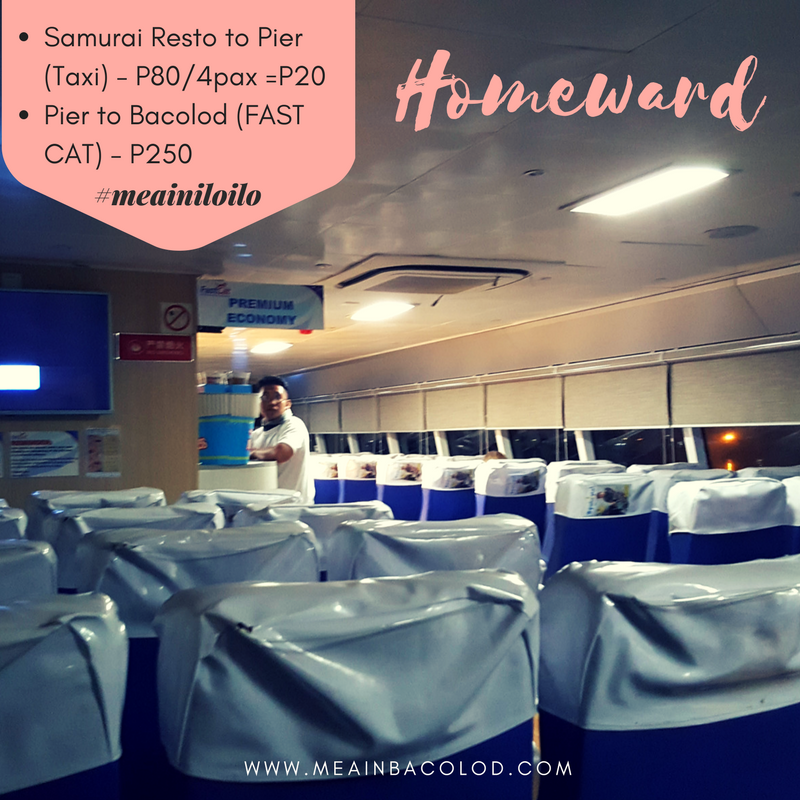 Again, we took the Fast Cat to Bacolod city. It would be best if you can check the schedules of the ferry ahead of time so you can estimate how long you're going to stay in one place. Overall, our experience in Iloilo City was wonderful. We were so tired during the ferry-ride back to Bacolod, but that day, it was the memories made with friends that counted the most.
Iloilo Travel Guide Budget Break Down