Since it's International Popcorn Day tomorrow (January 19), SM City Bacolod is giving away a FREE pack of popcorn to the first 100 regular-paying moviegoers. If you are planning to watch a movie with family, friends, or your special someone, come early!
Happy International Popcorn Day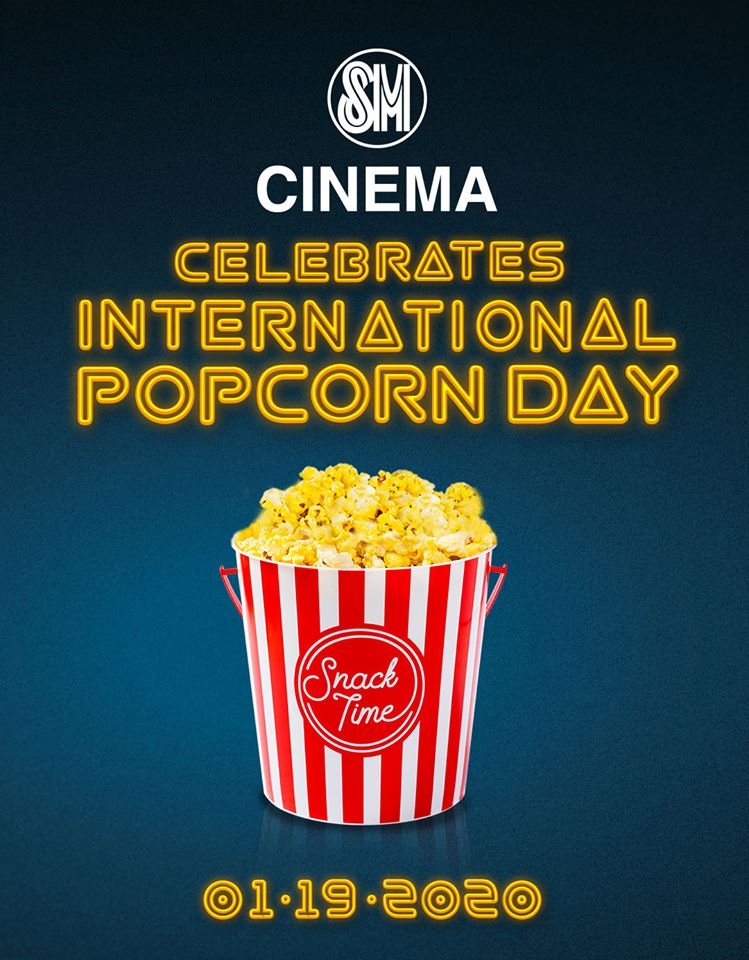 January 19 is celebrated around the world as International Popcorn Day. There's nothing like munching on freshly cooked popcorn while watching a good movie. It's sure to bring on the best memories! Aside from hotdogs, popcorn is a must, whether flavored or not, to enhance your movie-going experience.
How to Claim Your Free Popcorn
Simply buy a ticket then claim your popcorn at Snack Time! Remember that only the first 100 customers of the day will receive a free pack of popcorn from Snack Time, the official food concessionaire of SM Cinema. Of course, if a pack of popcorn isn't enough, there are other choices that you can buy from the concession stand like candy bars and hotdogs.
What's Showing at SM City Bacolod Cinema on January 19, 2020?
I listed down all of the movies and movie schedules at SM City Bacolod below for January 19, 2020. I got everything from the official SM Cinema website, so yes, the schedules are accurate.
Cinema 1: Underwater
After their underwater research laboratory is devastated by an earthquake, an unidentified creature from the sea appears and forces the whole crew to fight for their lives.
1:15PM | 3:50PM | 6:25PM | 9:00PM
Cinema 2: The Grudge
A single mother and a detective investigate the case of a young mother who murders her family in her own house. She later discovers the house is haunted by a ghost who dooms anyone who enters it with a terrifying death.
1:00PM | 3:40PM | 6:20PM | 9:00PM
Cinema 3: Miracle in Cell No. 7
A mentally ill man is wrongfully accused of murder, so his inmates smuggle his young daughter inside their prison cell.
12:30PM | 3:30PM | 6:10PM | 9:00PM
Cinema 4: Star Wars: The Rise of Skywalker
With the power and knowledge of past generations behind them, the surviving resistance faces the First Order once more.
12:00PM | 3:00PM | 6:00PM | 9:00PM
Book Tickets More Conveniently During International Popcorn Day
Enjoy a hassle-free movie experience by booking your tickets through www.smcinema.com (click the blue buttons) or by downloading the SM Cinema mobile app. For updates on activities, events, and movies, follow SM Cinema on Instagram (@sm_cinema).