One of the most prominent fitness clubs in the Philippines has opened its newest branch in Bacolod. Located on the second floor of TU Square, Anytime Fitness PH Lacson Bacolod may be the best health club in the city to whip you into shape. But, what is Anytime Fitness PH all about and why would you make them your health partner?
Basic Information
Anytime Fitness PH Lacson Bacolod: FAQ and More
Most people know that Anytime Fitness (AF) is a 24-Hour gym. You can go in any time, and I do mean any time, including holidays. If you get the urge to work out at 1AM, Anytime Fitness PH will be open. It's one of their biggest advantages – the gym never closes.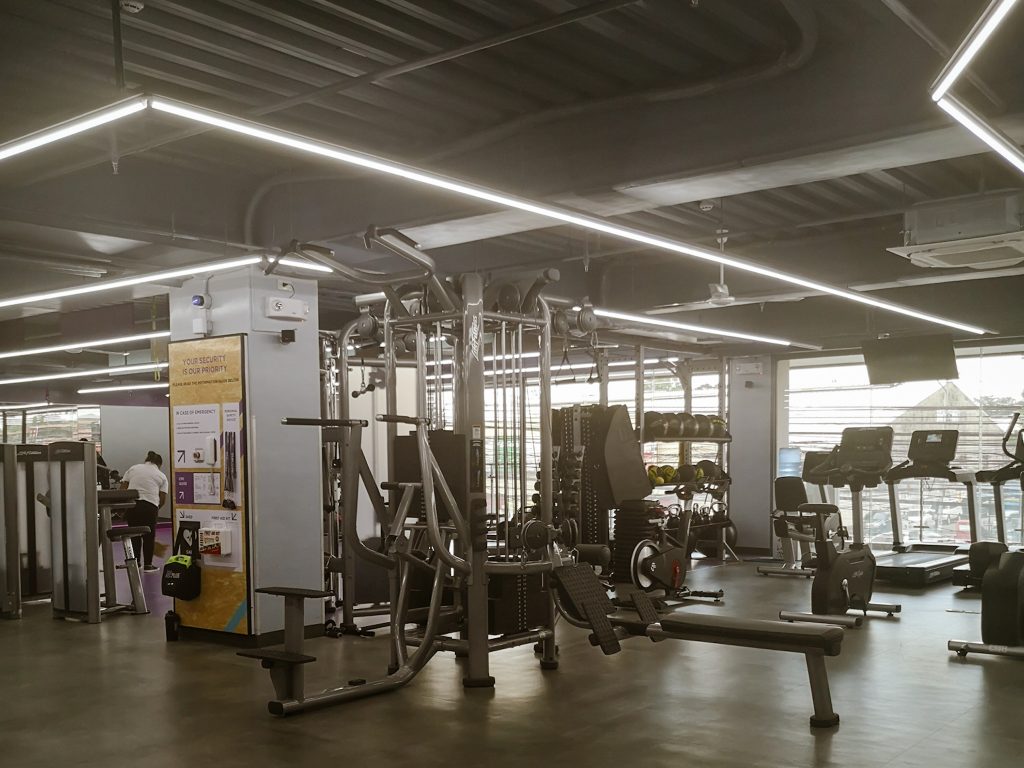 But, aside from the gym being available 24/7 every day of the year, there may be other facts you want to know about as a beginner. We're going to answer most of your basic questions today.
Fitness Any Time and Anywhere
Anytime Fitness is a global brand which means that there are AF gyms all over the Philippines and the world. So, for example, if you are taking a trip to Manila, and you are already a member, you can work out at the branch nearest to you thanks to their worldwide club access.
What is a Key Fob?
Think of a key fob as your access card. For Anytime Fitness to monitor all of the members' entries, this access key is needed. Also, for you to enter any AF branch in the Philippines easily, you can bring your key fob with you so trainers and staff members can easily check your data on their system.
Do they have clean restrooms?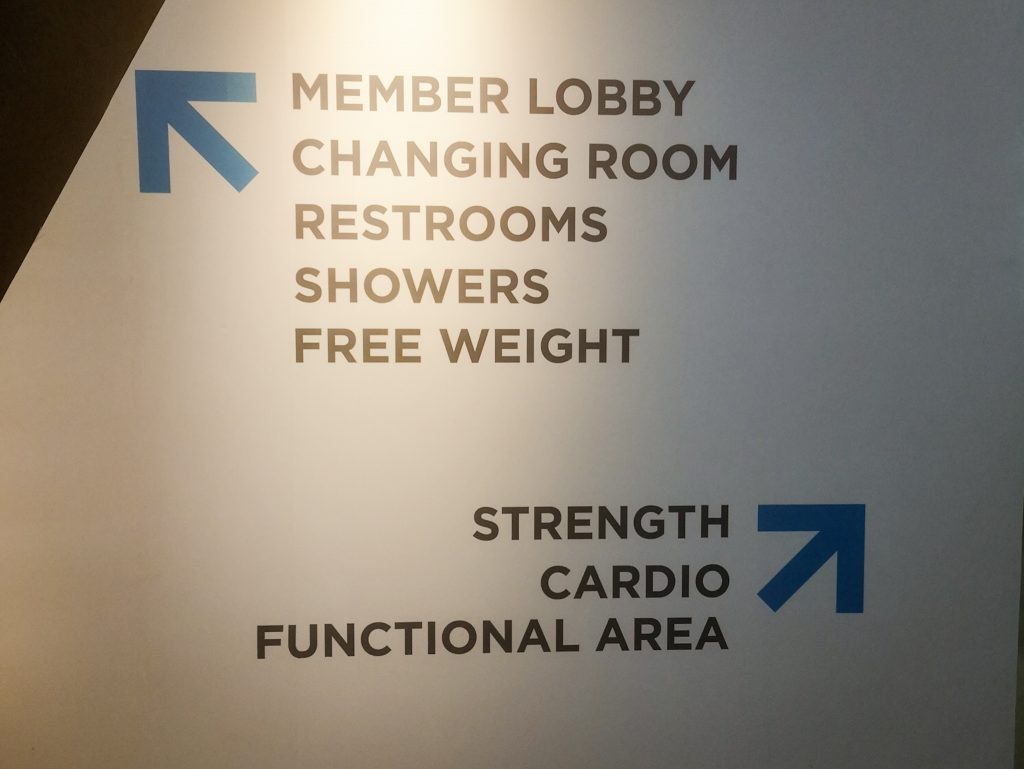 If there's one thing that AF is known for, aside from great customer care, is that they have clean facilities, restrooms included. You don't even need to bring basic toiletries like shampoo and soap. You will have your own individual restroom with a shampoo and soap dispenser. Yes, Anytime Fitness PH doesn't have common restrooms. You will have one of your own, which makes after-workout self-care easier and more private.
Does AF have a pool or basketball court?
Unfortunately, no pool and basketball court, but what you can look forward to is the classes. At Anytime Fitness PH Lacson Bacolod, you'll get to enjoy classes like:
• Zumba
• Circuit Training
• Pilates
• HIIT
• Power Core
• AF Spin Class
• And more
The classes might change every month, so if you're interested to become a member, it's best to LIKE Anytime Fitness Bacolod Lacson on Facebook. Click on the button below to go to their FB Page.
What workout equipment is at Anytime Fitness PH Lacson Bacolod?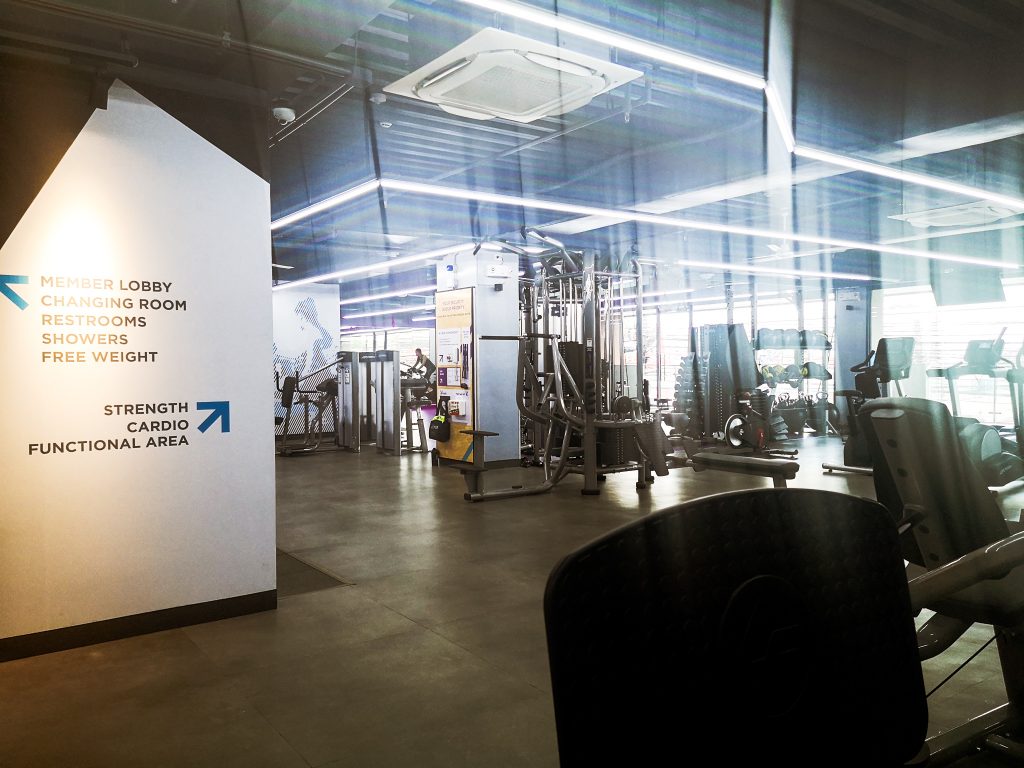 When I visited Anytime Fitness PH Lacson Bacolod, I saw that all of their equipment were new. Of course, I'm not a gym buff, but you can still tell that the equipment is top-notch. There were:
• Treadmills
• Exercise cycles
• Free weights
• Racks
• Cable crossovers
• Kettlebells
Definitely, there's more, but I just listed down every piece of equipment that I can identify. I'm no gym buff, remember? So, it's best to visit AF Lacson Bacolod to see for yourself.
How much is the membership at Anytime Fitness PH Lacson Bacolod?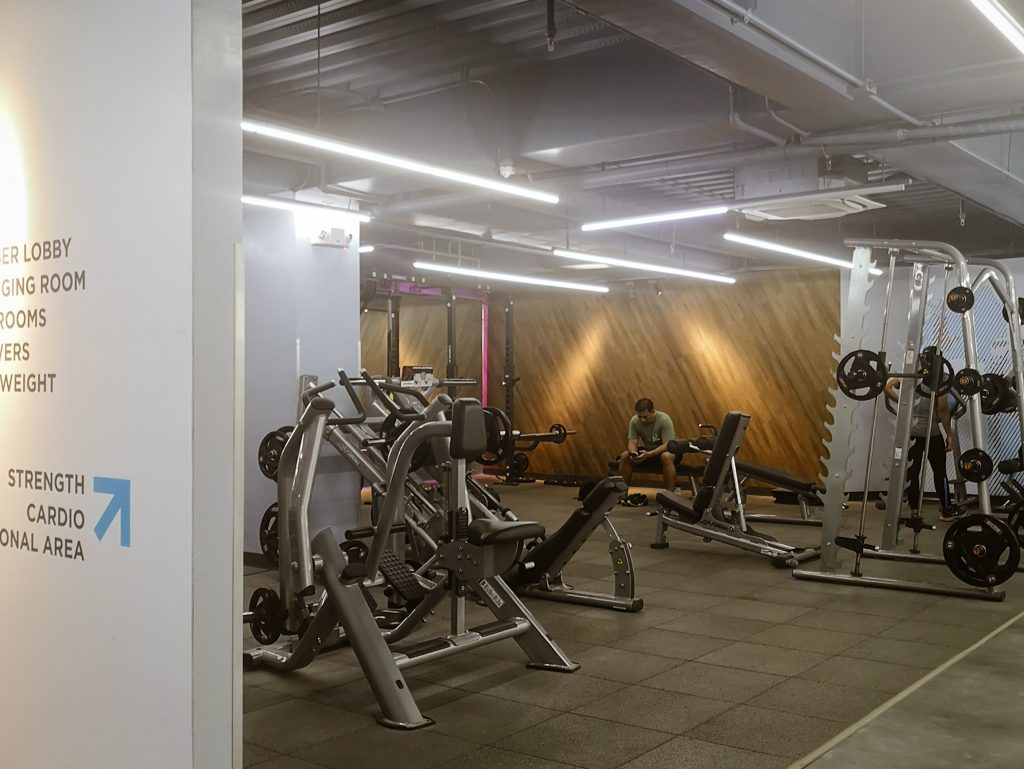 When you decide to become a member, you'll have to pay for the Key Fob, the membership fee and, lastly, a joining fee. I can't really say how much it is because Anytime Fitness PH Lacson Bacolod always has a promo happening. For example, last time they had their PISO SALE which allowed you to sign up for just P1 (one peso). For you to know what these promos are, you can go to their official Facebook Page to place an inquiry. Or, you can visit the center on the second floor of TU Square, Lacson Street.
Can I try the facilities out if I want to enroll?
What's great with Anytime Fitness PH Lacson Bacolod is that they offer a free tour or trial just so you can see how the place is. On your visit, you'll be toured around to see the facilities. You can be sure that the staff members will be very attentive and welcoming.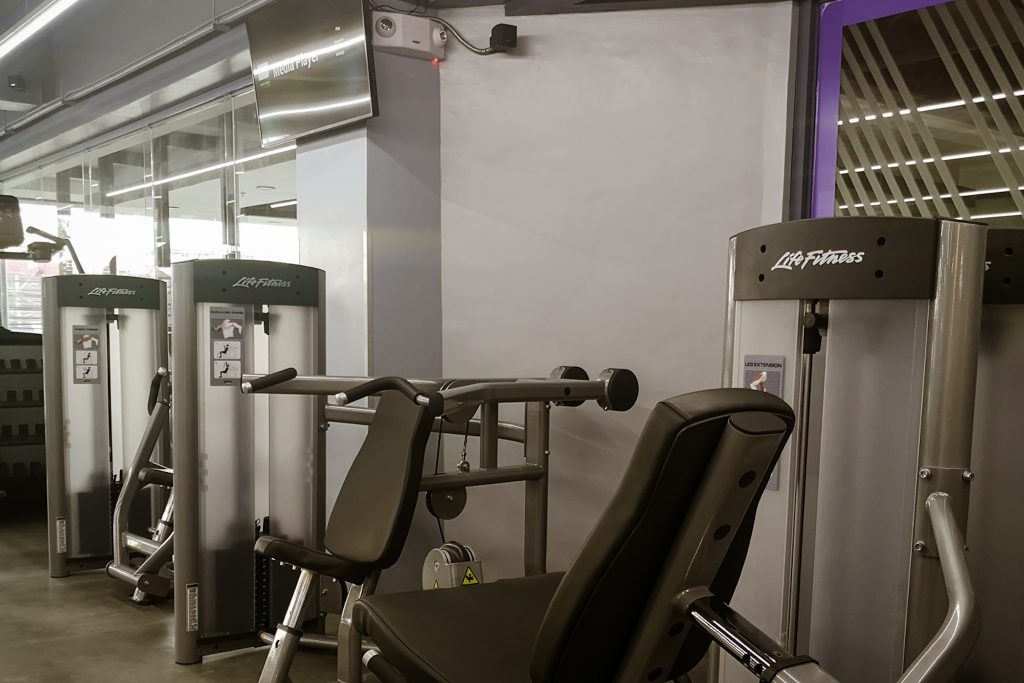 I have no idea about what I need to do to be healthier. Will AF Lacson help?
One of the best things about the Lacson Branch is that they will give you a free assessment of your body metrics. Once you enroll, an Anytime Fitness coach will talk to you about what you need to work on. They're going to make suggestions based on the result you get from their tests.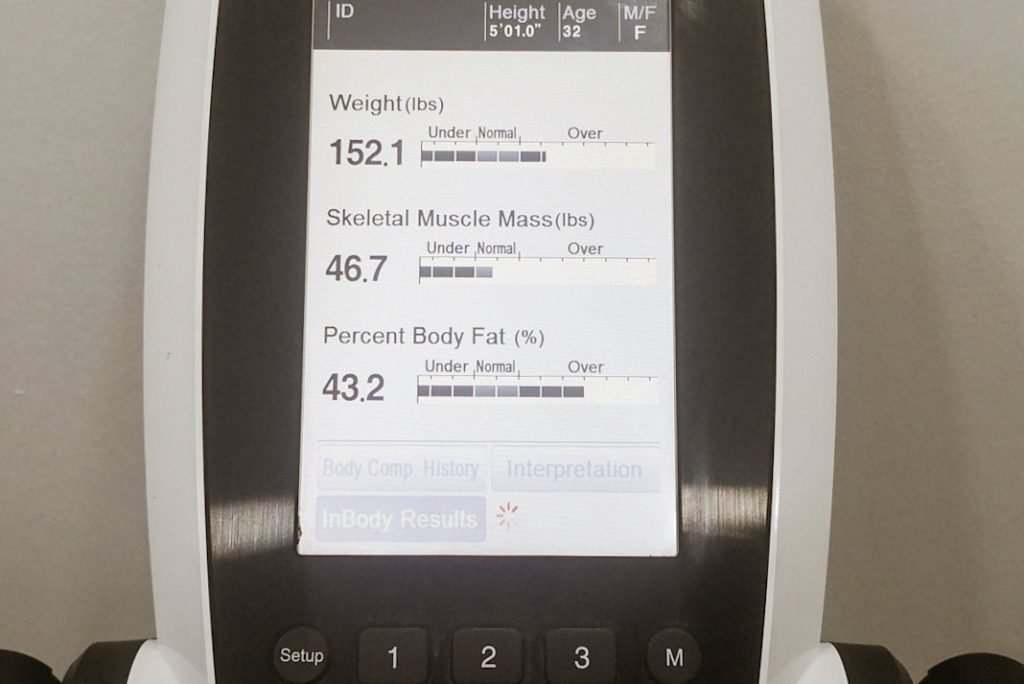 The coach will also ask you about your goals. For example, if your goal is to lose X pounds, then they will suggest a workout for you to follow so you can reach your goal efficiently.
Is Anytime Fitness PH Lacson Bacolod the best gym for me?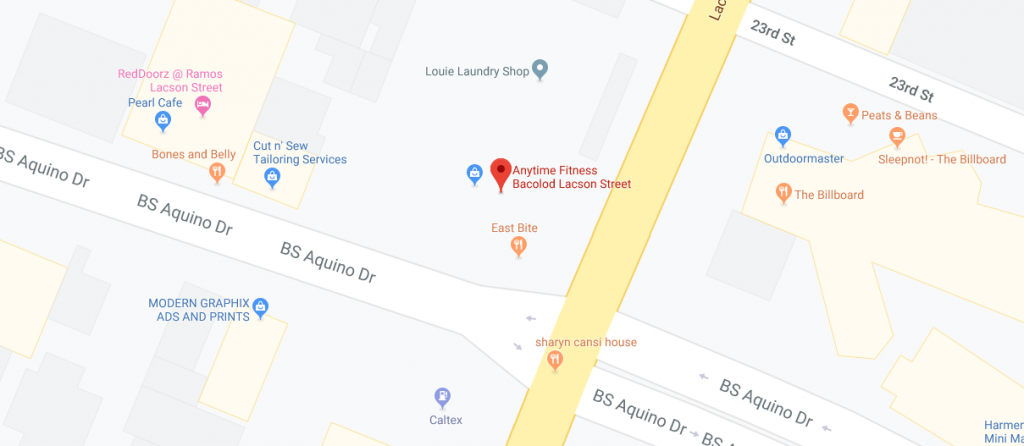 Truthfully, I can't tell you if it is the best gym for you. But, personally, with the equipment they have, their facilities, the attentive staff and coaches, the location, and the number of classes they offer, I'm considering to become a member. You're going to have to see for yourself.
Contact Information: 0949-942-5415 / 0926-734-4030
Do you have experience with Anytime Fitness PH Lacson Bacolod? If yes, leave your comments down below and let's get the discussion going.