Merzci is already offering some of the best Bacolod pasalubong you can think of, but it's not done improving and innovating its product line just yet. This year, the well-loved pasalubong, bread, and pastries-producer introduces something delicious, crunchy, and healthy – the Merzci Special Banana Chips.
5 Reasons to Try Merzci Special Banana Chips
What's so special about a bag of Bacolod banana chips? I know! I thought so too myself when I heard the news. When I actually tried it, however, I began to understand its uncomplicated charm. So, I came up with five reasons why you should try the Merzci's Special Banana Chips:
1. Healthier than Potato Chips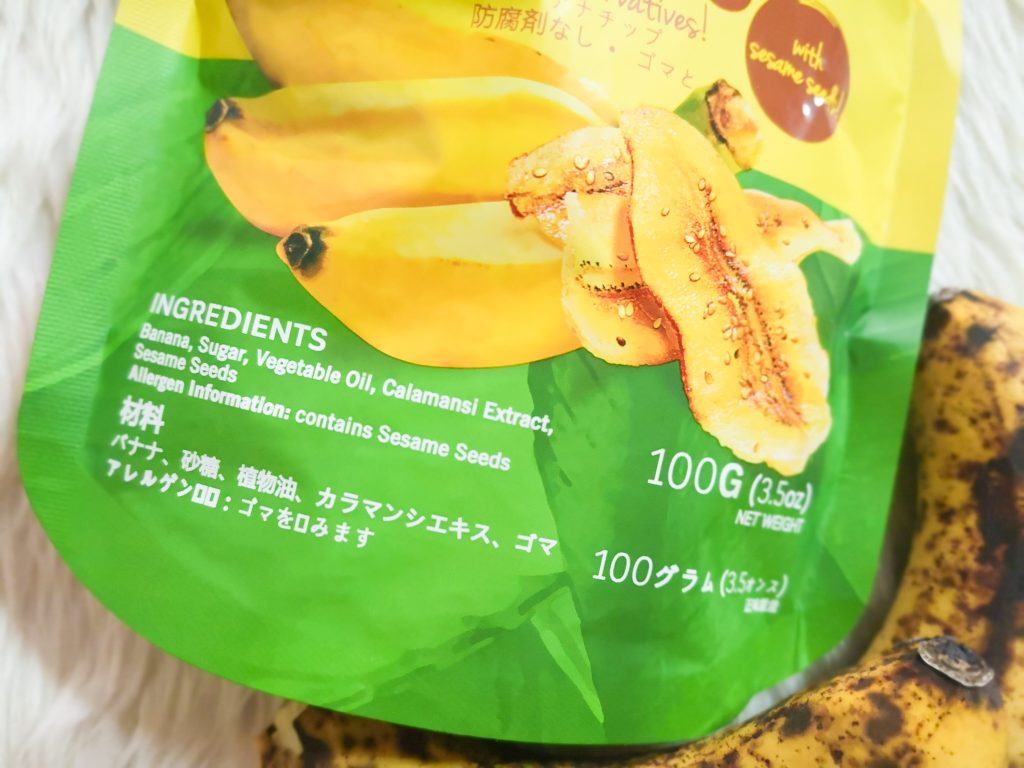 I work as a freelance writer. Most of the time, I go to bed at around two or three in the morning. When you have dinner at around 8:00pm (my usual dinner time), you're bound to be hungry by twelve midnight.
I figured that I'd stock up on Merzci Special Banana Chips so I have a healthier alternative to reach for. Surprisingly, because the chips are filling, I couldn't even finish one bag. I saved the half for tomorrow's burning of the midnight oil.
It's a healthier snack option because it has no preservatives, and the chips have a good sprinkling of sesame seeds which are rich in zinc, selenium, copper, iron. Not to mention that the banana itself (obviously the main ingredient) is rich in Potassium, Vitamin A and C, and other minerals.
2. A Nice Palate Cleanser After Being Sated
Interestingly, did you know that the closest translation of "umay" to English is sated? For those of you who don't know what "umay" is, it's when your taste buds are already fed up with tasting the same flavors that they're looking to taste something different.
It's not an exact translation but from my experience, the Merzci Special Banana Chips work pretty well as an anti-"umay" palate cleanser. And, for your information, I did my research; bananas are commonly used to cleanse one's palette, so no wonder the chips work well for the job.
3. A Different Yet Special Pasalubong from Bacolod
If you have been to my city more times than you can count, that probably means that your relatives and closest friends have already had their fair share of piaya and napoleones. This time around, why not bring them a Bacolod pasalubong that's different but still special?
Aside from being new, the packaging for Merzci Special Banana Chips is already a winner because the chips are enveloped inside an airtight container. Each bag is travel-ready!
4. Merzci Special Banana Chips for Your Picky Titas
You should never forget to bring your picky titas (or mom) something from your trip. Or else, you will never hear the end of it. Of course, since these ladies are very selective about the food they eat, you should think outside of the box.
Instead of the usual sweets, which Bacolod is known for, try Merzci's special banana chips which perfectly balance crunchiness, a bit of sweetness, and the subtle nuttiness of the sesame seeds. Take it from me, a tita-to-be who's about to complete her metamorphosis.
5. 4+1 Deal Until January 15, 2020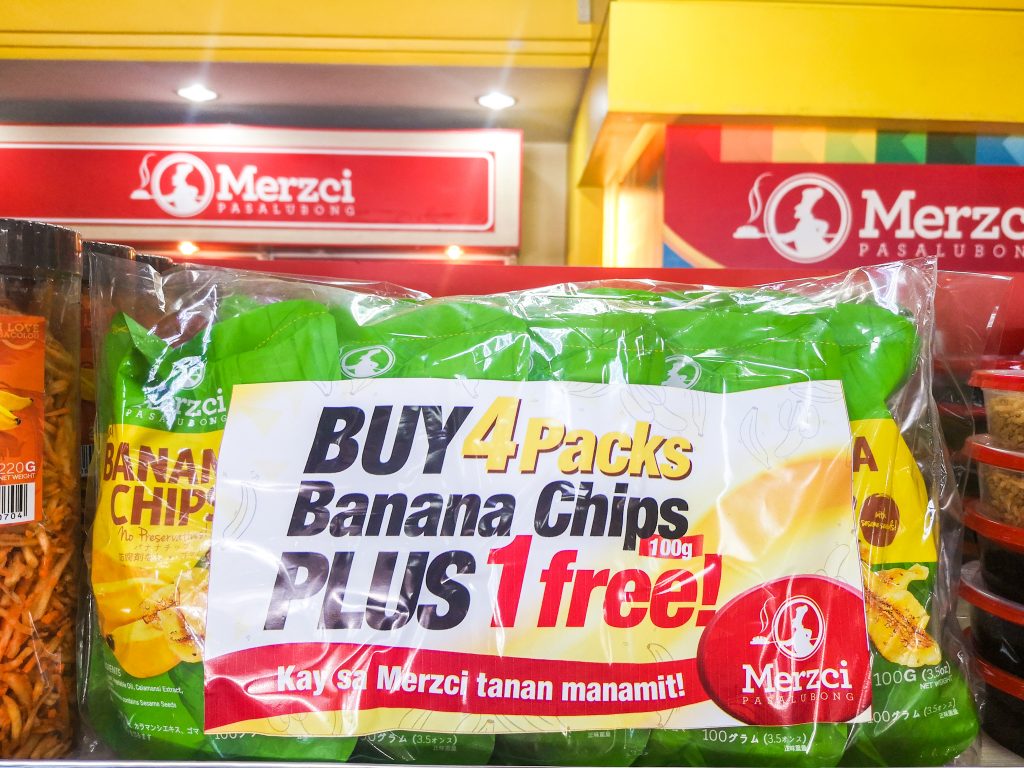 Currently, Merzci is having a 4+1 deal for its banana chips. Just visit any Merzci outlet, and get 5 bags of banana chips for the price of 4. Promo runs from November 15, 2019 until January 15, 2020.
If you'd like more information about the special banana chips with sesame seeds, or you'd want to check which Merzci outlet is nearest you, do visit the official Facebook Page for Merzci Bacolod here.