There are two things that usually happen when I tell people what I do for a living: 1. They respond with an "Ah…ok" and 2. They tell me that I must be rich because I earn dollars. – Mea 🙂
The "Ah..ok" response makes me think that the person I'm talking to doesn't really know much about online freelancing and the "You must be rich" response makes me think that the person I'm talking to knows as much about freelancing as I do with HTML coding – tip of the iceberg, basic.
Neither response is offensive to me. After all, it's not really the problem.
Because my line of work is revolutionary, I find it hard to explain to people exactly what I do and I end up with the not so usual responses like:
"You should be a nurse" (because I did graduate as one and I do have my license)
"Canada is hiring nurses non-stop, you know"
Sometimes, I even get the feeling that some folks think my work is a scam or they give me this vibe that tells me they think I "entertain" male foreigners via video conference (seriously!!).
From oDesk to UpWork + a clear DEFINITION
FREELANCER – noun – a person who works as a writer, designer, performer,or the like, selling work or services by the hour, day, job, etc., rather than working on a regular salary basis for one employer. (dictionary.com)
Dictionary.com couldn't have made it more clear. From oDesk to UpWork, I've been working as a freelancer for almost 6 years. I was a former Head Teacher of an online English school before I decided to take the leap.
What I Do
Because I am a freelancer, I can pretty much do whatever I want. As long as I have knowledge and experience doing a particular skill, clients can hire me for it. I call myself a "Jane of all trades" because that's exactly what I do. Here's a peek into my skill set:
Writing, including blogging and article optimizing for SEO (strong suit)
Social media management (strong suit)
Content management
WordPress management
Videos and voice-overs
Team management (strong suit)
The rest I can't really describe clearly as it involves a lot of personal assistant stuff like waking up a client at a certain time and reviewing his schedule for the day. Think Andrea from the movie the Devil Wears Prada but with limitations.
Am I really rich because of the $$$?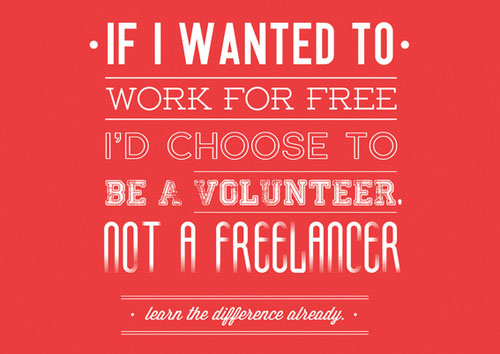 I must admit that my earnings are higher compared to that of a BPO employee but it doesn't come without sacrifices but, to answer your question, I am not rich. I can, however, say that I am close to being financially stable. I believe that any white-collar job can give you a certain degree of financial freedom as long as you know how to handle your expenses.
What sacrifices are you talking about?
Believe it or not, being a freelancer is not all that it's cut out to be. A few of the things I battle with everyday are:
Mindless eating
Procrastination
Carpal tunnel (in my case because I type a lot)
Boredom
Isolation from social contact
Did I mention procrastination?
There's a big chance that you might just let yourself go since you're in front of the computer the entire time and you really don't have to take a shower, change into work outfits, commute to work or answer to anyone (well, not unless your deadline for a task is up).
Don't get me wrong. I'm good at what I do and I love being an UpWork freelancer. I just wish that I didn't have to explain my work to people (especially my relatives) in detail so they don't misinterpret what I do as a scam or an indecent proposal. Recently, so I can avoid all the drama, I just say that "I'm a writer" which gets me the  usual responses of "Ah…ok" and "You must be rich".
If you're an online freelancer like me, what do you tell people when they ask you what you do for a living?