Overview
"Dangerously Addictive" – with this kind of tagline, you really have to wonder how Irvins Salted Egg Potato Chips taste like. In case you didn't know, Irvins Salted Egg is a snack. Basically, you can imagine potato chips with a coating of egg yolks. It was originally sold in Singapore but, it has reached the shores of the Philippines through online marketplaces like Lazada as well as through the official Facebook Page which you can check here.
Irvins Salted Egg Potato Chips
The bag was given to me as a gift. This post was not written out of sponsorship.
I got to taste the legendary Irvins Salted Egg Potato Chips when I was given one bag as a gift. Thank you to Sir Jonathan for the thoughtful gift bag. On to my thoughts!
Price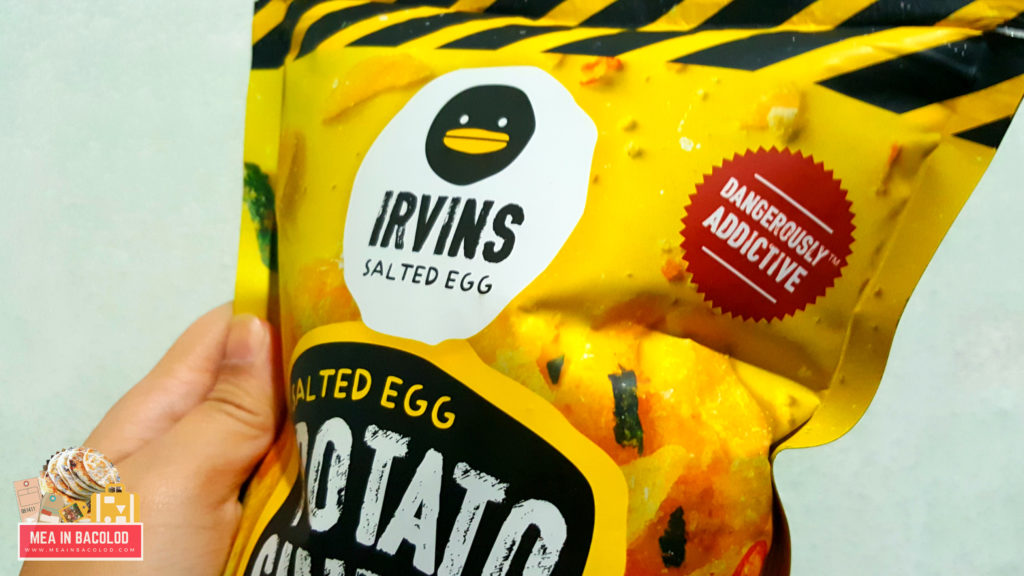 Based on their PH Facebook Page, the price of a 105g bag of Salted Egg Potato Chips is P300 while the 230g bag costs P600. The bag I got was 105g which is 20g more than a bag of sour cream flavored Piattos. You would think that the price is a bit steep for one bag of chips but I think it's reasonable enough because it is imported, the demand for it is good, and the net weight is just right.  It's also pretty flavorful but we will get to that next.
Is It Really Addicting?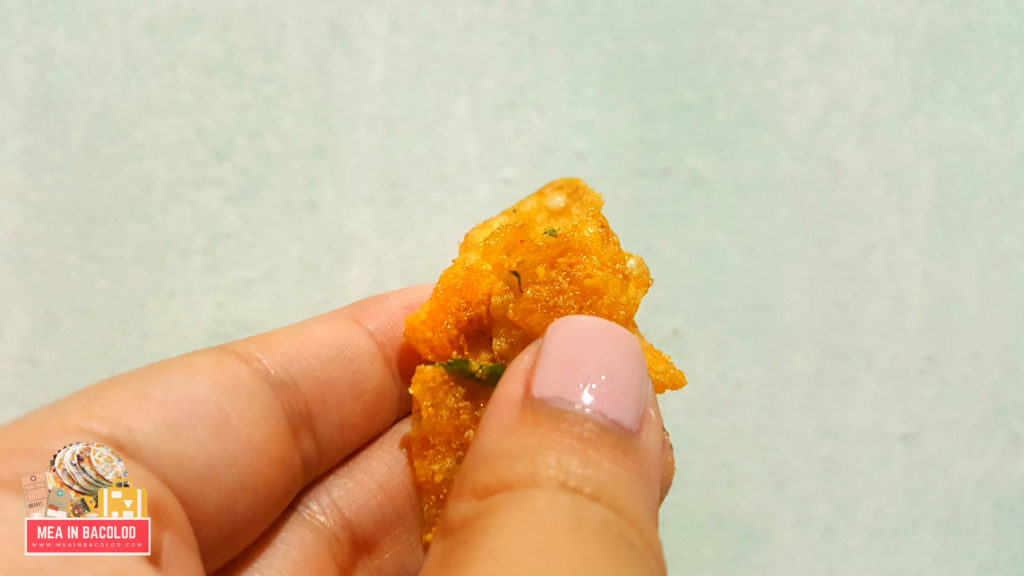 I have to be honest. I didn't like it when I first tasted it because it's a bit weird to the tongue. It's unlike any potato chip I have ever eaten. The texture is a bit grainy. You're tongue's going to identify some saltiness, sweetness, and spiciness. I guess my brain wasn't ready to process all of these flavors. And, as you can see, it is a bit oily.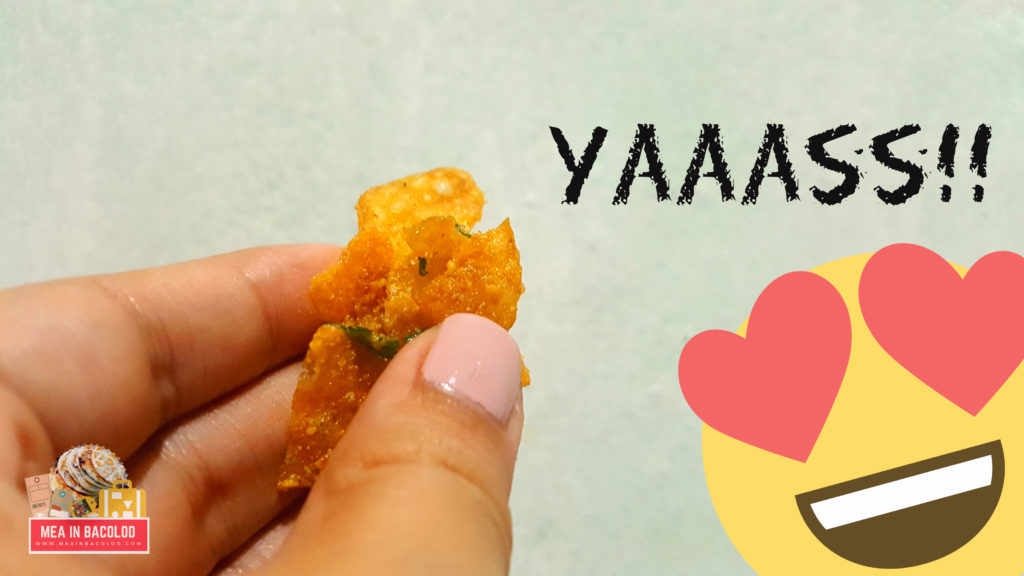 But, as I tasted one chip after the other, I developed a taste for it. I didn't even notice that I already consumed half of the bag. Naturally, I didn't share this snack with my husband and my son. I had to have this one for myself. So, YES it is addicting.
When Should You Buy Irvins Salted Egg Potato Chips?
Personally, I wouldn't eat this on a regular basis. It's one of those snacks that you don't want to have too much of because the taste might get dull for you. This is just for me, of course. You can choose to have it every day if you wish, but I think that this is ideal as a gift or "pasalubong". It would also be nice to have a bag in your pantry just so you have your own stock when you get the craving for it.
Other Information