Aquaholics Swimming School -I've been swimming ever since I can remember. Both I and my sister have. My mom enrolled us in several swimming programs every summer ever since, if I remember correctly, we were 6 years old. This is why me and my sister both love the water.
I'm thankful to my mom for allowing us to be taught how to swim at an early age because we (me and my sister):
Were able to get extra credit from school for joining competitions
Were NOT embarrassed during our P.E. swimming classes
Have lesser chances of dying from drowning
Have healthy lungs (for the most part)
Were able to show off to our Titos and Titas every summer, during family gatherings, because our mom made us do it.
I'm probably going to force my son to do the same thing whenever we go to a pool, because it's the circle of life.
So, I decided to enroll him to a swimming program with Coach Erica Ledesma of Aquaholics Swimming School at The Tides, which is inside the Riverwalk Subdivision.
The Tides

For those of you who have not been here before, The Tides is actually Riverwak Subdivision's clubhouse. What's great is that this is open to the public for swimming and renting out function rooms. It's not crowded most of the time because, I guess, people think that you can't get in unless you're a homeowner. You absolutely can.
Inclusions, Students, Schedules and Fees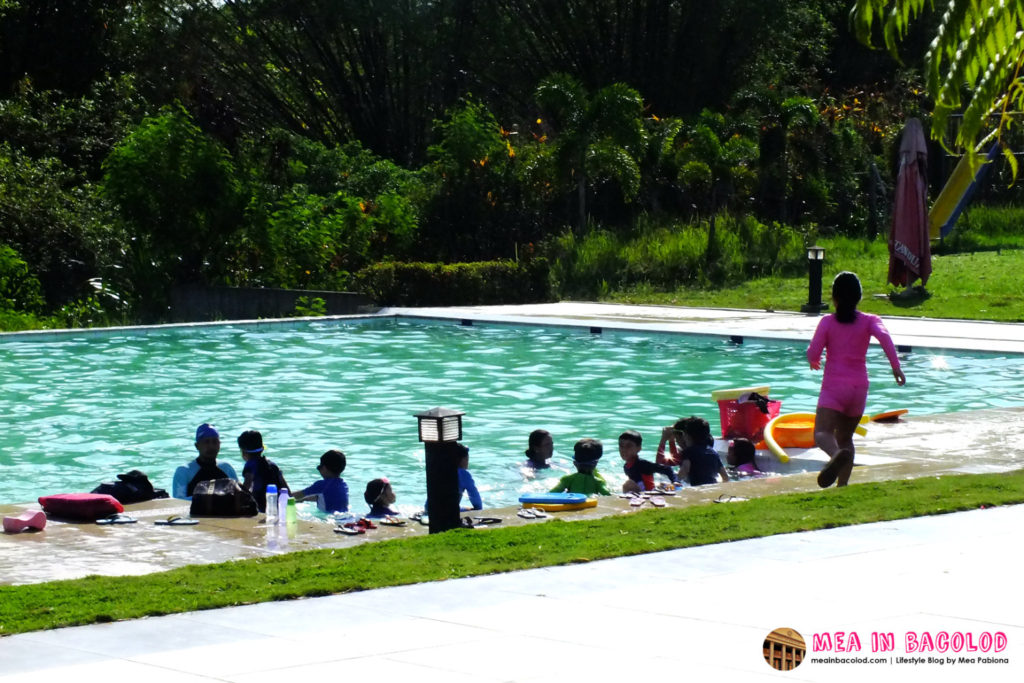 Schedule: M-F, 8am-9am
Duration: 10 days
Inclusions: Pool use, Swimming Tools (we had to buy our own in my time)
Program Fee: Php 2500
Instructors: Coach Erica (main), Coach Camille (assist)
Number of Students: I'm not sure if there was a limit, but I feel like Coach Erica made sure that the students were not too many.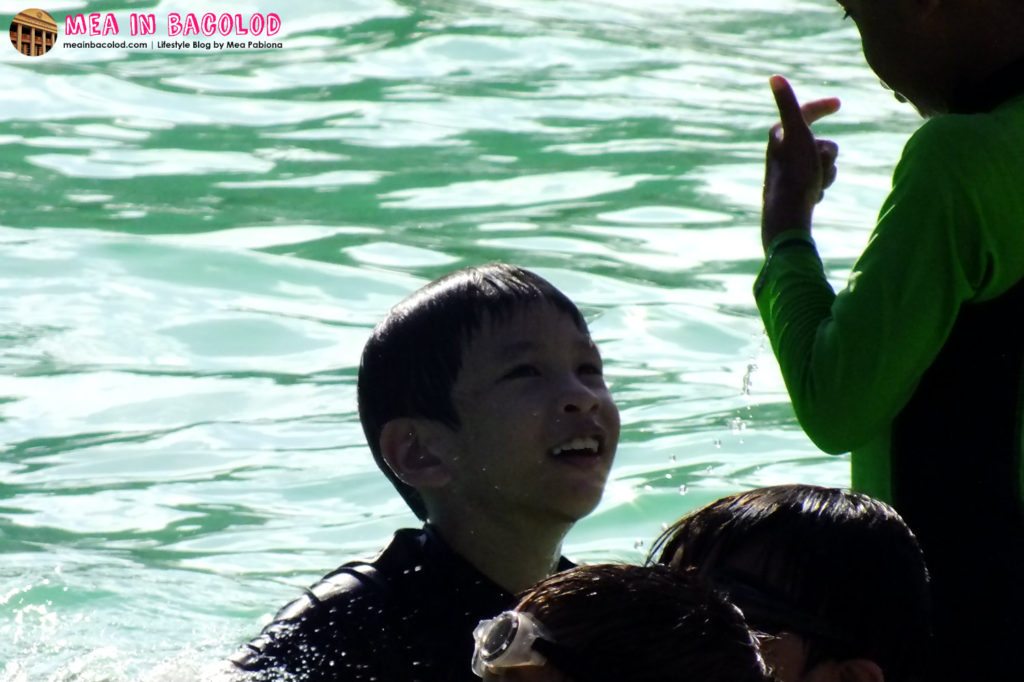 I knew that I made the right decision to enroll my son with Aquaholics Swimming School when Coach Erica Ledesma, Program Head, had a one on one with him for about an hour to really assess what he already knows. This is the first step of the program before the actual teaching of the strokes. Gionne already knows how to float, blow bubbles underwater, and kick his feet properly so coach decided to put him on the intermediate class. He also has great aptitude for the sport, just like me in my younger mermaid days.
Everyday Routine for 10 Days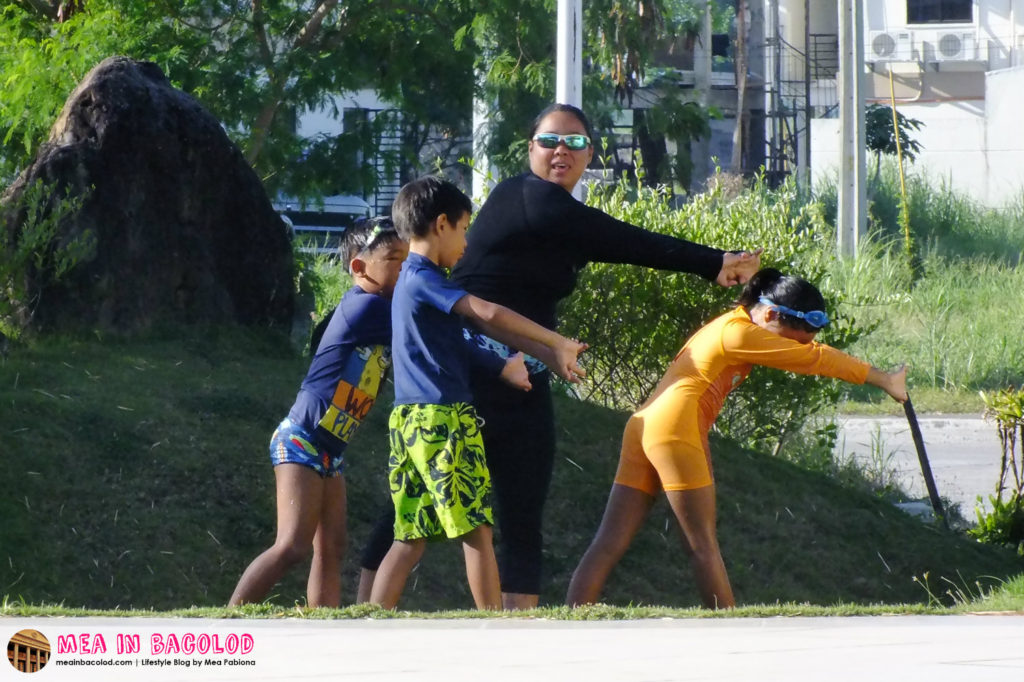 Y'all know that I'm a freelance writer who sleeps at around 2am. I really had to adjust my sleeping time for 10 days. It wasn't easy, but I did it. For working parents, Coach Erica had a schedule that started at 7am until 8am. Anyway, everyday we would arrive at the clubhouse at 8am, the group would then stretch and they would begin with their swimming routine. The instructors actually had some one on one time with the students which I thought was wonderful.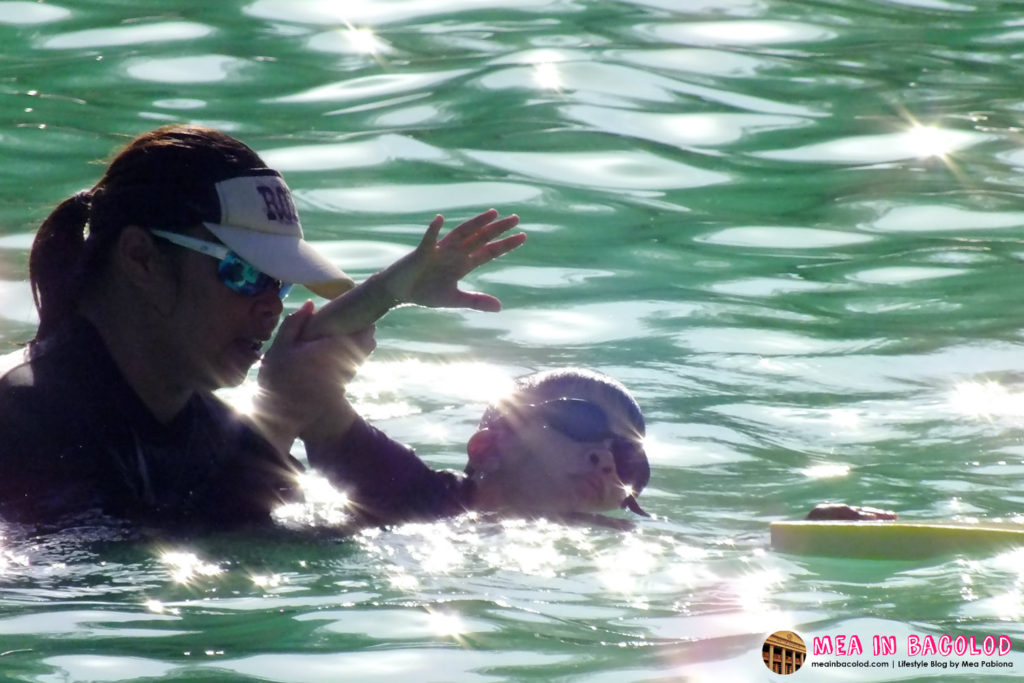 And, another thing, Coach Erica would extend to 9:30am, sometimes, if the class was too fun or if it was needed. She wasn't strict on time and she made sure that she or her assistant, Coach Camille, paid attention to every student they had. There was also one day where Coach texted me and said that class was cancelled because the pool was too dirty. Smaller children (in Gionne's class) might swallow the water which can cause a tummy ache. This tells me that Coach Erica does the program because she has passion for children and for teaching.
The Graduation & The Report Card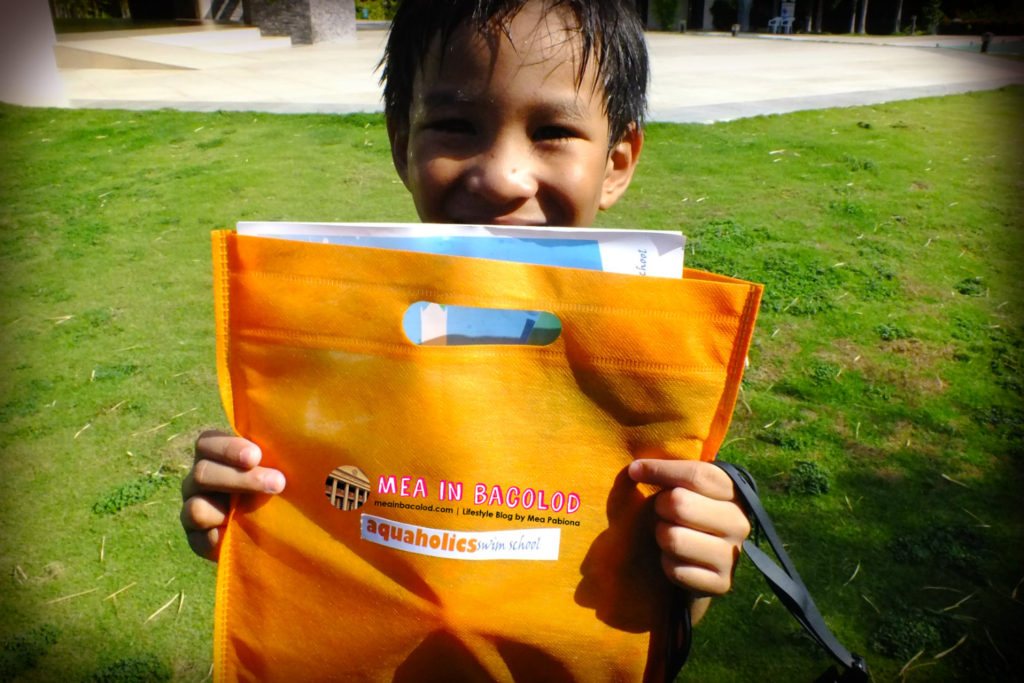 At the end of Gionne's lesson, he received a certificate of completion and a report card showing what skills he has learned (and is good at). Coach also added in goodies and a swimming cap.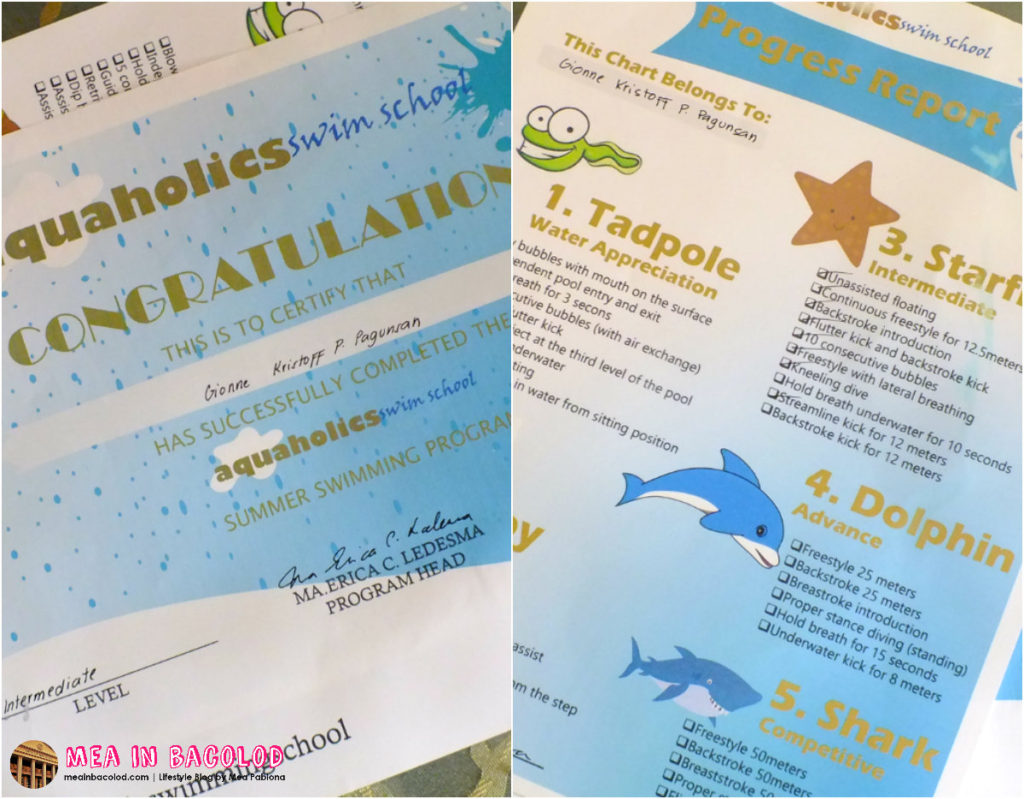 Did Gionne learn how to swim? See for yourself.
Yes I had to wake up early and pay Php2500, but it's all worth it. My son
made a lot of friends
, he had his
dose of daily exercises
, the swimming class actually i
mproved his appetite
(his thin, but after 10 days I could tell that he gained a little more meat in his cheeks), and was able to do something
productive and self-developing
for the summer. Also, the teaching itself was
safely and professionally done
. Now he can show off to his Titas and Titos at my command
(kidding)!
Aquaholics Swimming School
Contact no: 0922-879-8872
Contact the number provided to inquire about classes for May.