Last time, I wrote about the opening of the cinemas at CityMall Mandalagan and Victorias. Recently, CityMall Mandalagan just added a new movie theater feature that will make more Bacolodnons want to enjoy a film within its doors. CityMall Mandalagan is the first movie theater with recliners in Bacolod. If that doesn't amp up your movie viewing experience, I don't know what will.
My Experience In The First Movie Theater With Recliners In Bacolod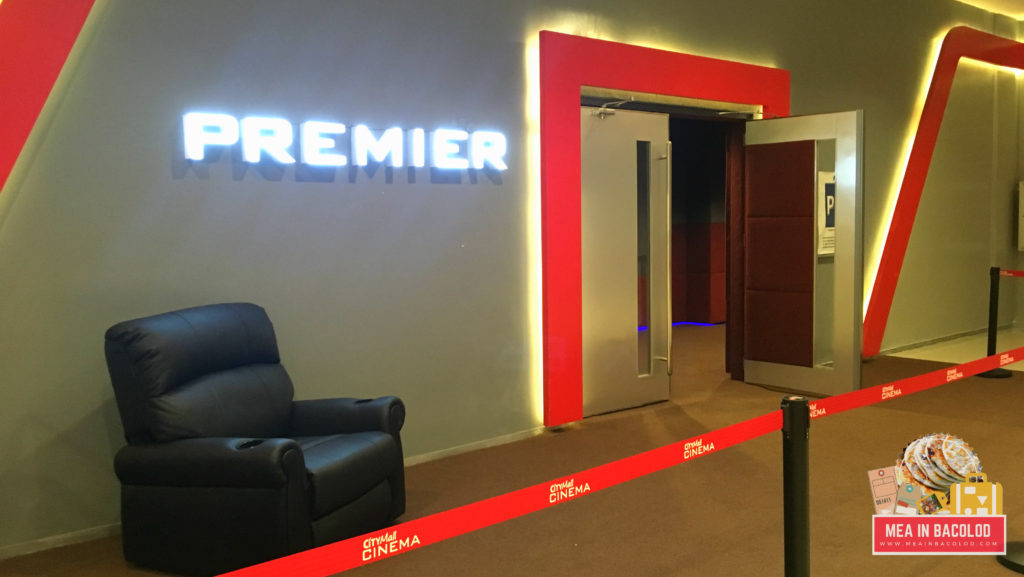 Along with other guests, I was invited to experience the new Premier Cinema and, of course, the recliners. Located on the second floor, next to Cinema 1, there are only forty (40) seats available. You can choose where you want to sit when you purchase your tickets.
Inside The Cinema
You can expect the inside to be similar to smaller movie theaters without a balcony. There are tiers of chairs, separated into sections by lit stairs. The floors are lined with plush carpets. The A/C, safe to say, has more than enough horsepower to keep the entire cinema cool.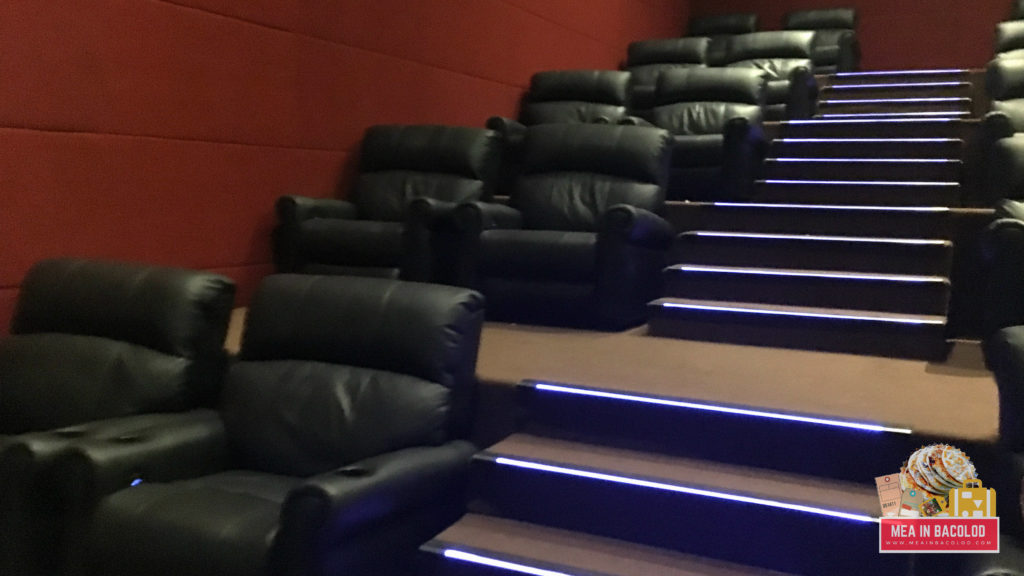 The chairs have a bit of a distance from each other so you will never feel like everything is crammed into a tiny space. Even the aisles are spacious! Usually, in regular cinemas, you would have to place your bags on your lap if someone wants to pass through your row. But with CityMall's Premier Cinema, you won't have to do this. You'll have enough room to place your bags on the floor and stretch your legs.
Ze Lazy Boys
The pièce de résistance are, definitely, the recliners. Because CityMall Mandalagan's cinema is the first of it's kind in the City of Smiles, they went big. Instead of regular lazy boys, they went with electric ones that have a button on the side for easy reclining.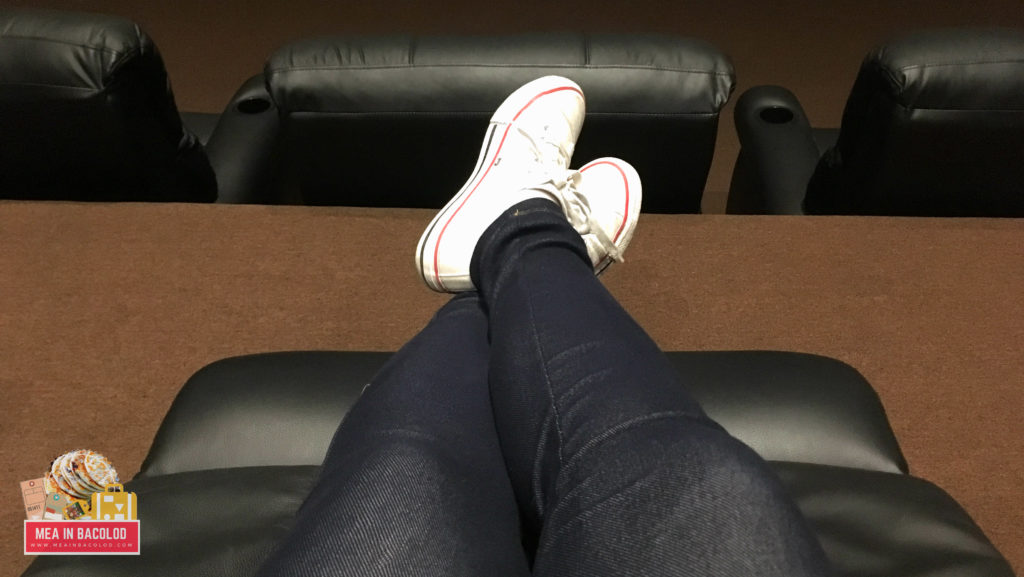 How to use the controls: you will find the button at the lower part of your right armrest. The button should be lit with a blue light and divided into two halves. The first half allows you to recline with your feet up, and the second one gets you back to an upright position.
FAQs About The First Movie Theater With Recliners
1. How much per ticket?
The price for one movie ticket is P250 pesos.
2. Can I bring my own snacks?
Nope. You would have to purchase your snacks at the cinema's snack stand. This means that you cannot bring outside food.
3. Where's the restroom?
The restroom is actually outside the cinema. You would have to do a bit of walking if nature is calling. However, during the viewing event, they opened an exit door which is a shortcut to the restroom. You won't have to go outside.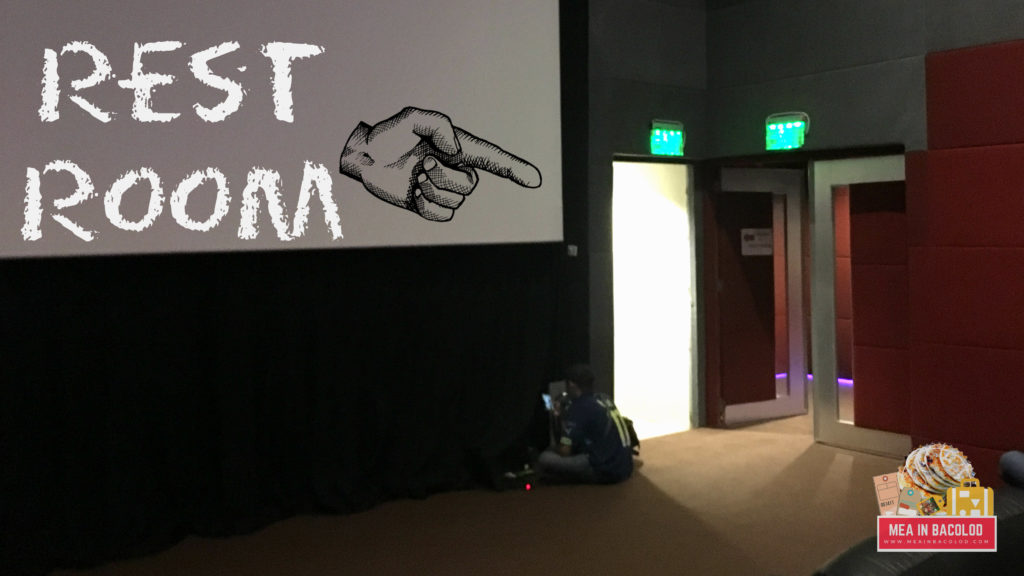 I'm not sure if they're going to open the same door when regular viewing schedules resume, but I hope they do. It'll be easier for viewers to access the restroom without missing a good chunk of the movie.
4. Where can I find the movie schedule?
You can double check the latest movies, their prices and their schedules at CityMall Cinema's official Facebook Page. Click HERE to go to the page.
5. Is the movie experience really that amazing?
How amazing your movie experience will depend on you. During the viewing event, we watched The Greatest Showman starring Hugh Jackman and Michelle Williams. It's a musical (and I love a good musical) so I had a great time. You'll definitely have a comfortable and leveled up movie experience, if that's what you want to know. Besides, if you're already paying P200+ for a movie ticket in regular cinemas, why not pay a  little bit more for premier seats?
Don't forget to LIKE Mea in Bacolod on Facebook