Campuestohan Rides – the resort doesn't just have sites to see, it also has rides to experience, about 5 of them. This is now Part 2 of my close-to-ultimate guide to Campuestohan which will focus on just that. You can check out Part 1 over here.
Hamster Wheel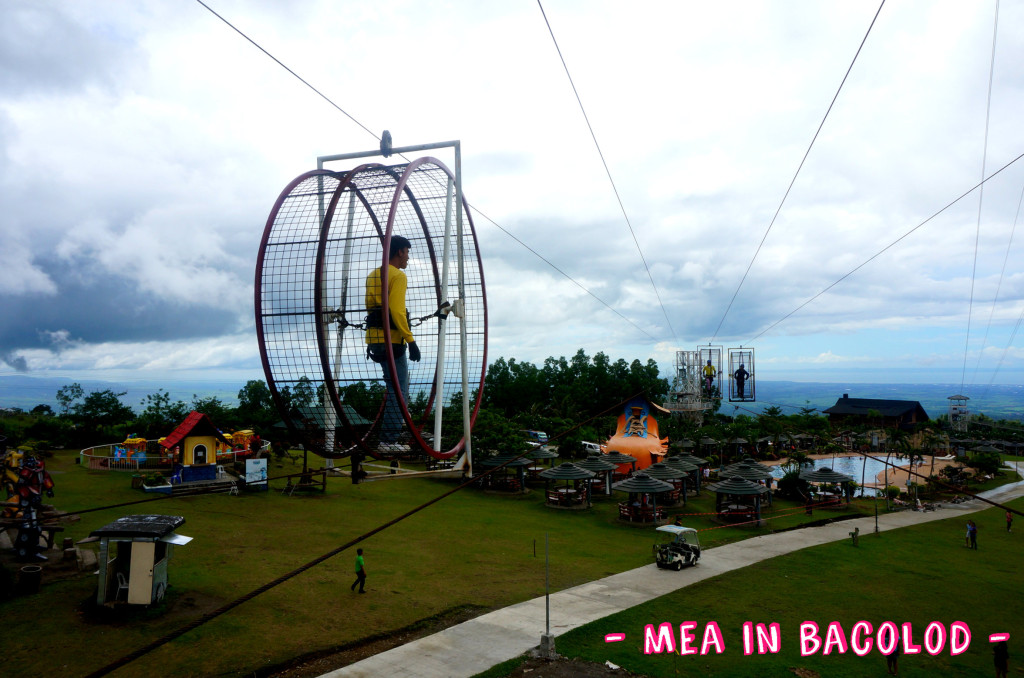 Ticket Cost: P100/ person
Details:
Starts at Tower A located at the back of the Kin Kong statue.
End in Tower B which is near a parking area.
The ride can accommodate 4 hamster wheels simultaneously.
Length is 150m
Safety:
Walking on the inside of a giant wheel suspended several feet off the ground can be nerve wrecking, but there's no need to be worried when it comes to safety. You will be equipped with a harness which will be fastened on both sides of the wheel as seen on the pictures. The safety personnel will also give you a helmet which is mandatory for your safety. Hold the sides of the sides of your harness while walking across and try not to get over zealous about your walking speed.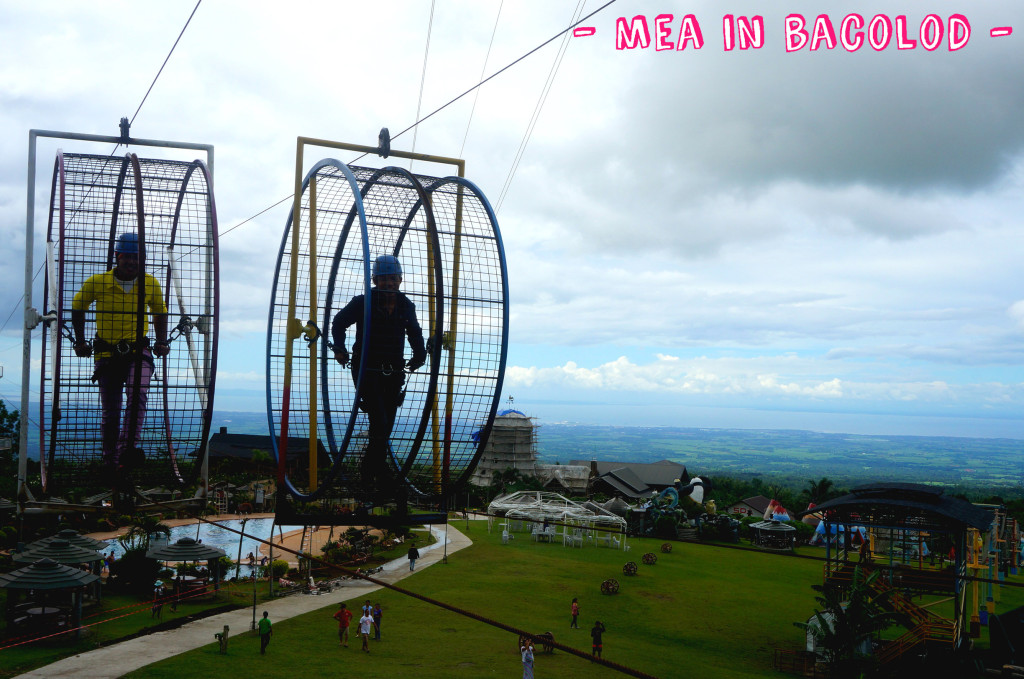 The Hanging Bridge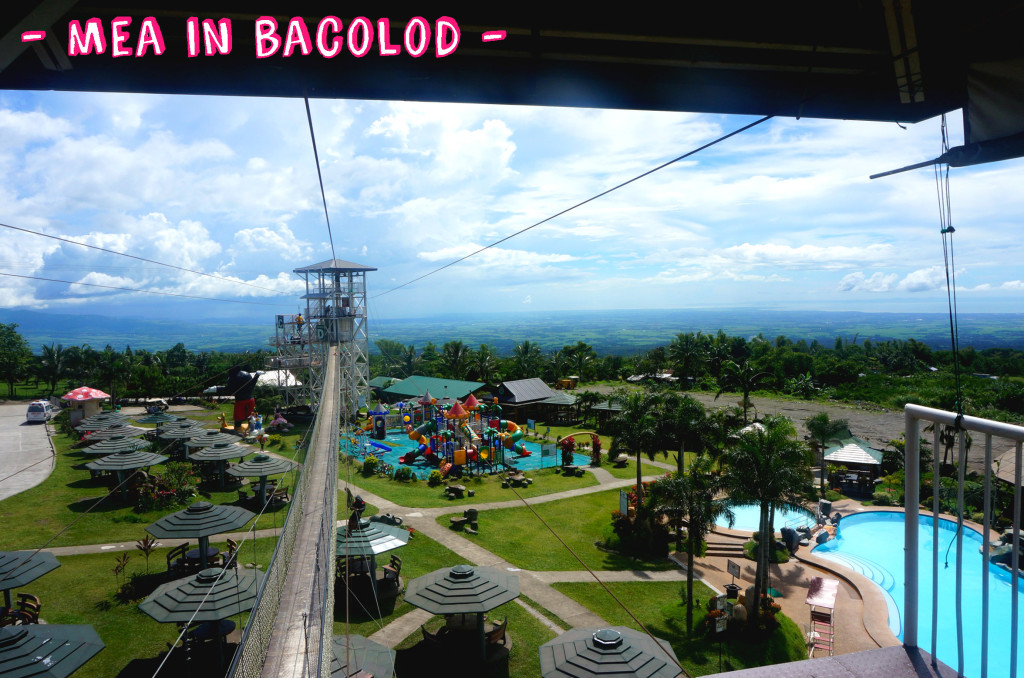 Ticket Cost: P—
Details:
From Tower D to Tower E. Tower E is near the restaurant while tower D is near a playground.
Please check cost with Campuestohan office or Facebook page.
Safety:
All you have to do is walk from one end to the other but unfortunately the hanging bridge was closed when I went there so I wasn't able to go on it. I presume, however, that if you follow your own common sense – no running, no jumping, no swinging and so on – you'll have no problems with the safety.
Rope Course

Ticket Cost: P200/ person
Details:
About 200m
Can be cleared at 1 hour to 45mins for beginners.
Rescuers were able to clear it at 20mins. If you're fit, you can probably to it at around the same amount of time.
Safety: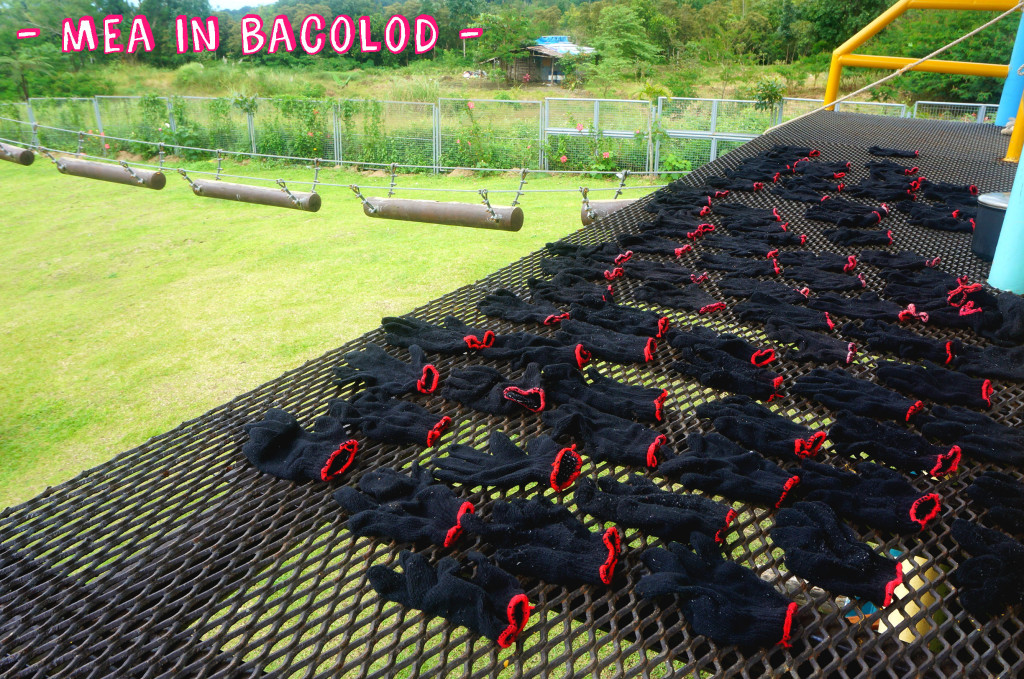 A pair of gloves and a helmet will be provided. A harness will be fitted on you which will then be fastened to a safety cord right above your head. This cord goes throughout the course and you've to move the belt they fastned as you move through the course.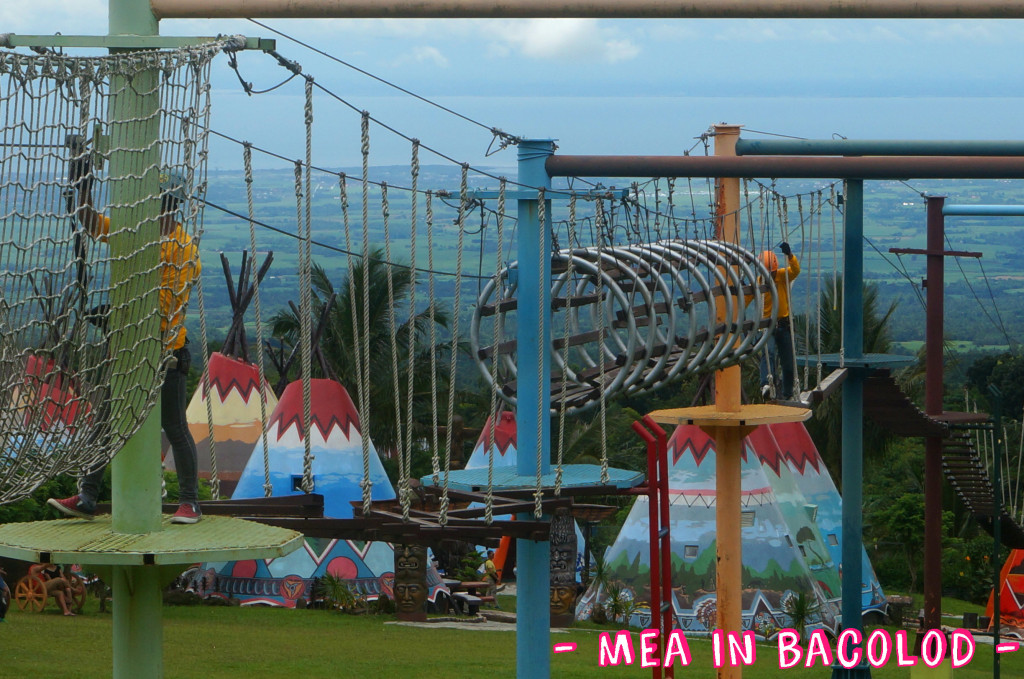 Do not attempt to go on this Campuestohan ride or attraction when you have heart problems or if you have a medical condition. For those who are out of shape but would really like to try out this course, go ahead. The rope course has platform stops that you can rest on. If you feel like you cannot go on anymore, ladders will be attached to which ever stop you're on and rescuers (2 of them) will come and assists you.
Sky Bike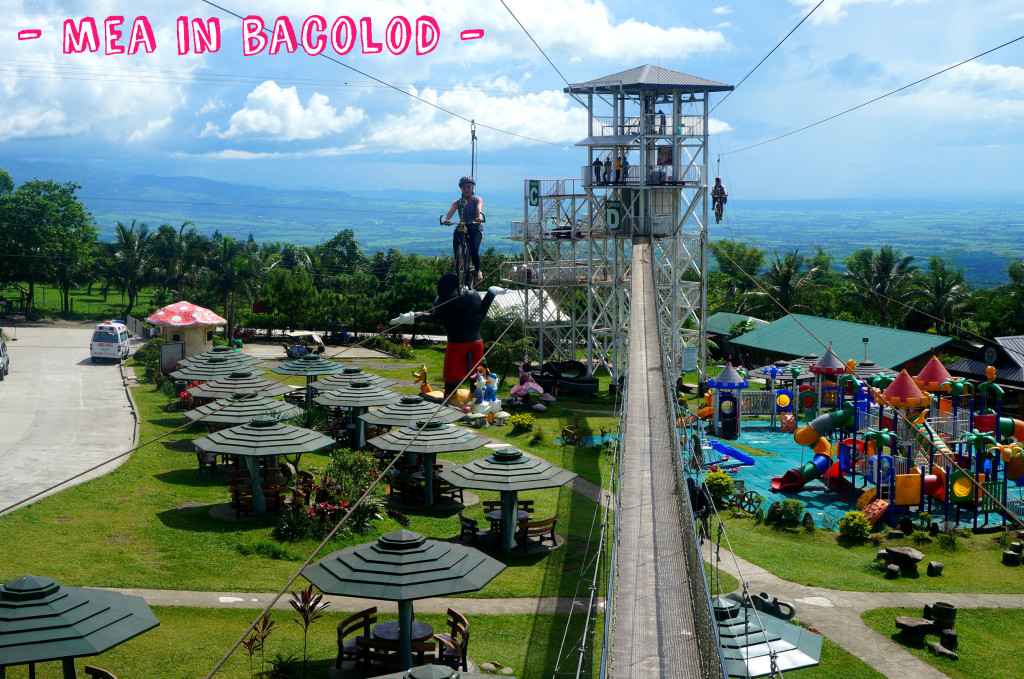 Ticket Cost: P100/ one way trip
Details:
One way trip.
Runs from Tower D to E. Starting point is at D which near a playground and near the Mickey Mouse statue.
You can get your own copy the video of your ride at the Sky Bike end point. The video will be captured by the camera attached to the fron of the bike.
Safety: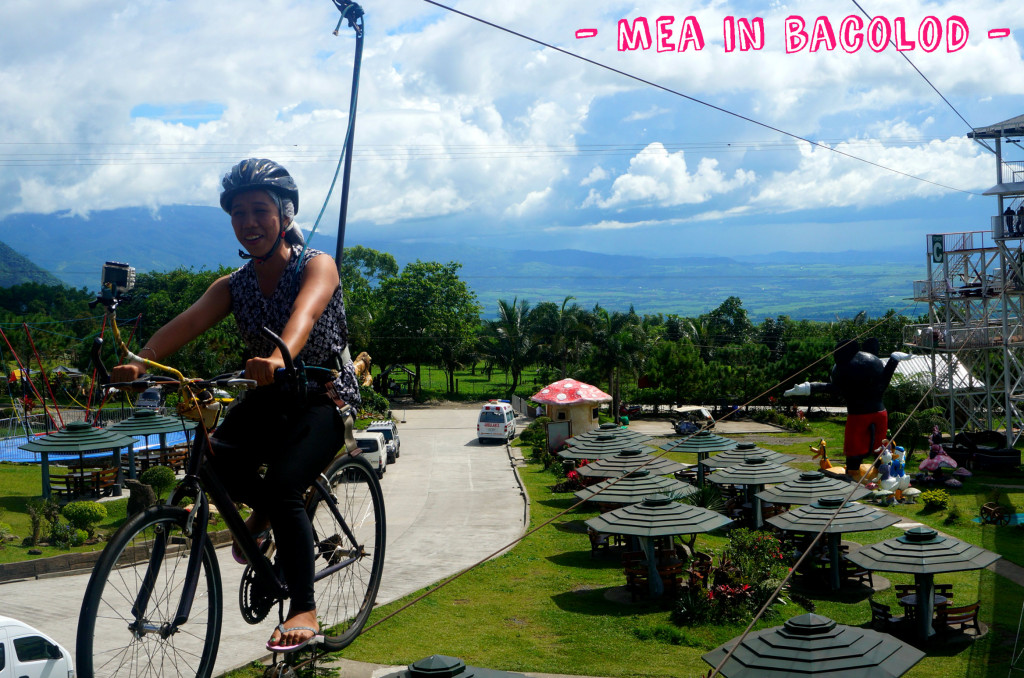 You will have to wear a helmet as with all the other Campuestohan ride rules. A safety harness will be fitted on you and it will be connected to a rope right above your head. Balance is important when doing the sky bike so in order for you to find your balance, you need to have a level head. Just relax when riding on the bike, take in the scenery and focus on getting to the other end without panicking.
The Most Exhilarating Among all the Campuestohan Rides – Zipline
This has to be the resort's scariest ride to go on, from my point of view at least. The climb alone to the top of the tower where the zipline starts was exhausting so you know for sure that you are way, way, way up.
Ticket Cost: P200/ person
Details:
Runs from Tower A to D. Starting point is at A which is right behind King Kong. Tower D is near the entrance of the resort.
You can clear this ride at around 32 second but it might be faster if you are heavier.
The ride is 320m long.
Safety: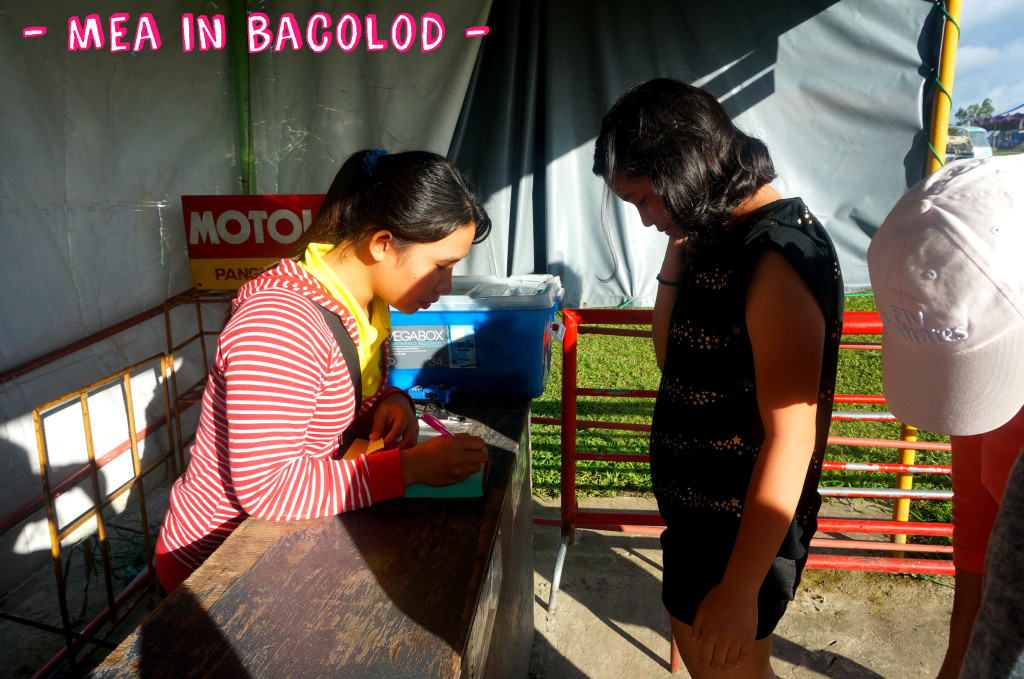 Going on the other Campuestohan rides, your weight doesn't need to be measured. With this one, however, your weight will greatly affect your speed and your impact when stopping so it's a must for you to get weighed in before going on this ride. You will do this at the ticket booth that's right behind the rope course. A waiver will then be given to you to be signed by an adult (18 years old above).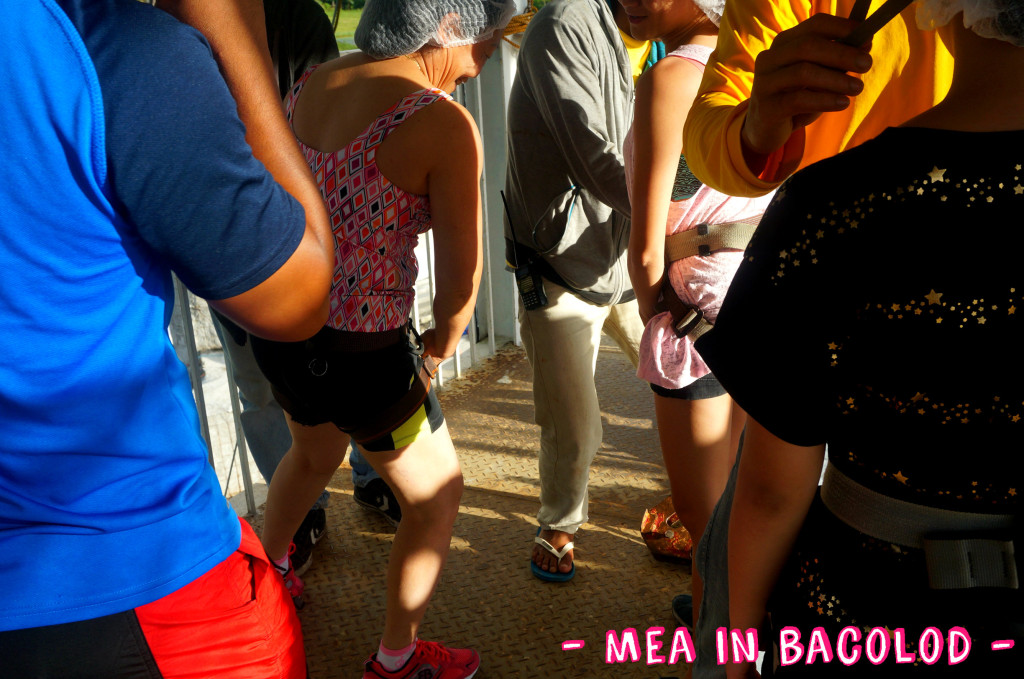 Proper checks of the safety gears are done and I almost forgot to mention that you have to wear tennis shoes or sneakers when going on this ride. Hindi po pwede naka tsinelas lang.The standard helmets are given.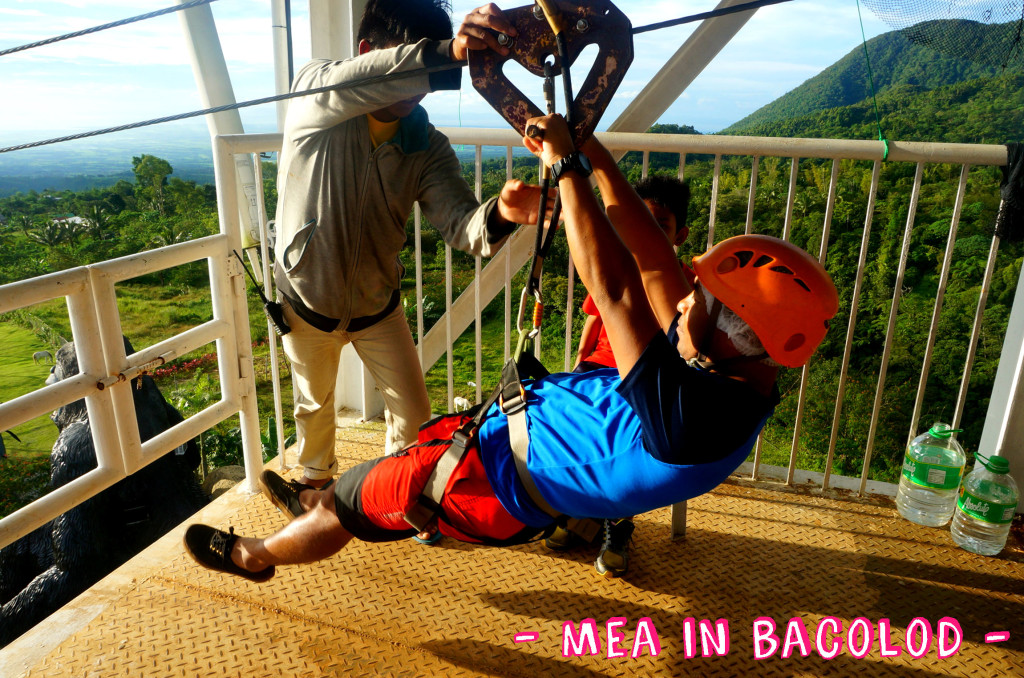 Safety instructions include:
Lay back
Feet up
Firm grip on the handles
It's great because the safety personnel actually asks you if you're ready or not. This give you a chance to back out of the ride if you feel like you cannot handle it.
Other details about the Campuestohan rides:
Tickets are sold at the ticket booth, right behind the rope course.
You will be given hair nets to wear before putting on the helmet. This is for sanitary purposes.
Waivers will be given to be signed by an adult.
Make sure you read the safety rules which you can see on boards located on specific start points.
Listen to the safety personnel's instructions.
Rides close at around 5pm.
To save time and energy, make sure you plan out what t ride first.  Check where the start points and end points are so you don't have to walk back and forth to go on rides.
What to Look Forward to
The Windmill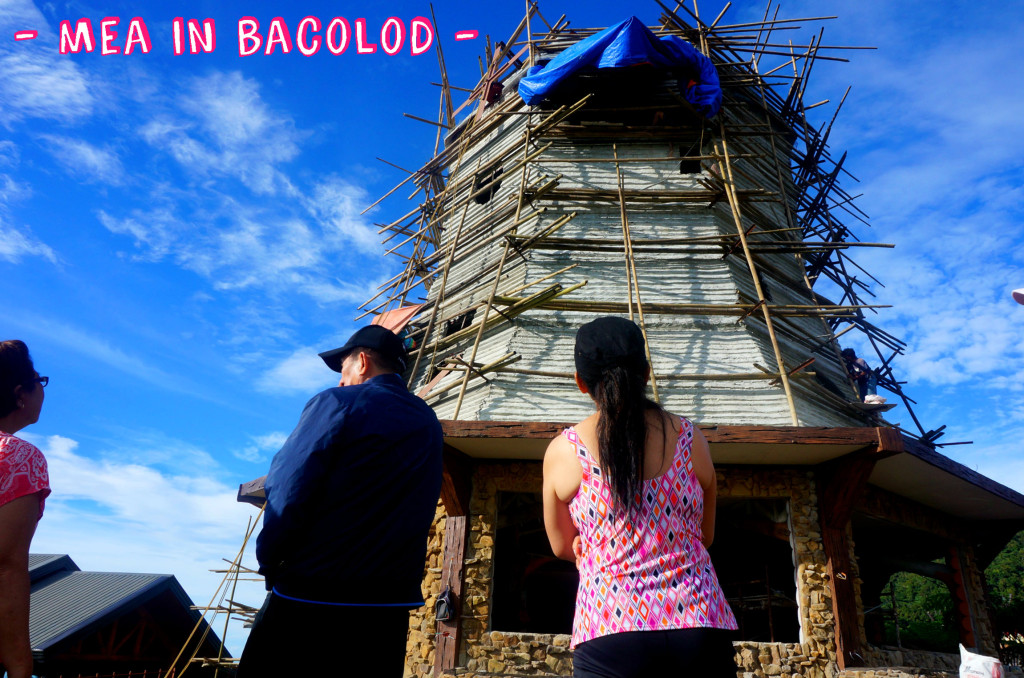 Upon interviewing Mr. "Cano" Tan, the Windmill is meant to be a hotel. There was no mention of the exact date of when this project is going to be finished but it will be soon.
The Wave Pool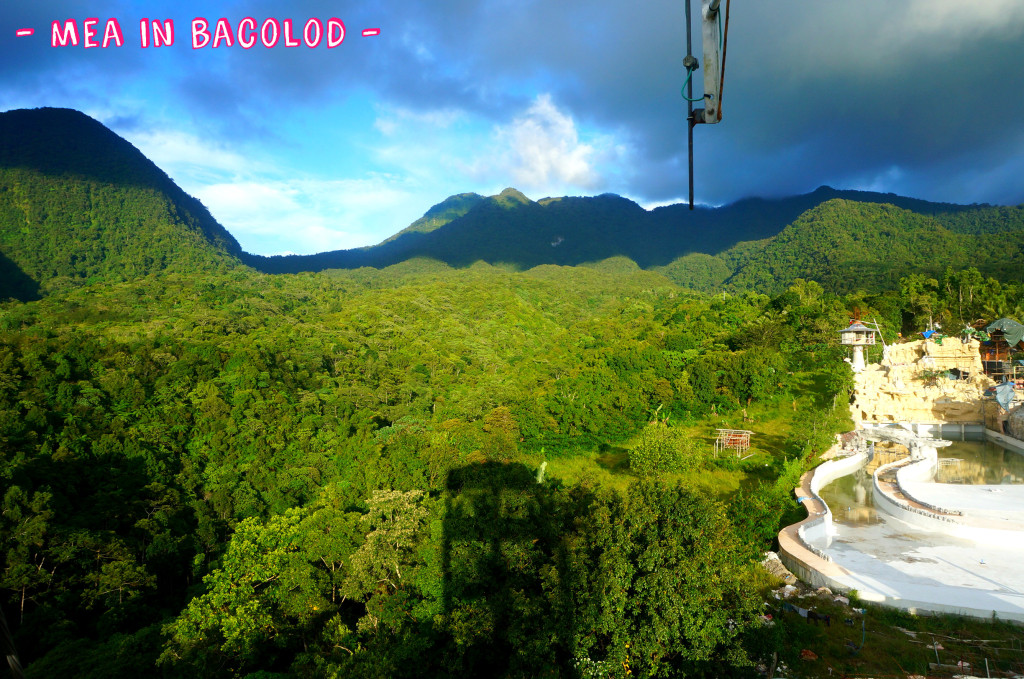 The wave pool is the same with regards to the opening date. What I do know, however is that the Campuestohan wave pool will be like a mini theme park, inside a bigger one, with an ocean theme.
Bouncy trampoline
Cable cars
Safari tour
I'd like to thank Mr. Richard Tan, Mr. Ricardo Tan and Mr.s Nenita Tan for the hospitality and the invitation of Mea in Bacolod.
For your reservations, please contact the following numbers:
Landline: (034) 702-0964; (034) 433-3335
Mobile: 0915-211-1406; 0917-300-5007; 0925-600-8088
Office Hours: 9:00 AM to 6:00 PM
Office Address: Bacolod TP Truckers, Gonzaga St., Bacolod City
Resort Address: Sitio Campuestohan Brgy. Cabatangan/ alternate route via brgy. Granada and Alangilan Talisay City 6100 Philippines