I love to watch movies. About a year ago, there was a point in my life where I watched about three (3) movies per day. Whenever I went on a break from work, I grabbed my phone and streamed indie, black and white, or French movies. Fast forward to now, I learned to stop binge-watching through my phone. I realized that I might appreciate certain movies more when I take the time to watch them in the cinema. This is just my short segway. What I really want to tell you guys is that you can now enjoy movies at the newly opened City Mall Cinema at Mandalagan and Victorias.
City Mall Cinema Mandalagan & Victorias Now Open
I may be from the East part of town, but if there were a mall with a cinema near from where I am currently living, I would be happier. Those of you who are at or near the Mandalagan area, consider yourselves lucky. You don't have to go to Robinson's anymore just to see a movie. Those in Victorias should feel the same way since you don't have to travel far to see movies on the big screen.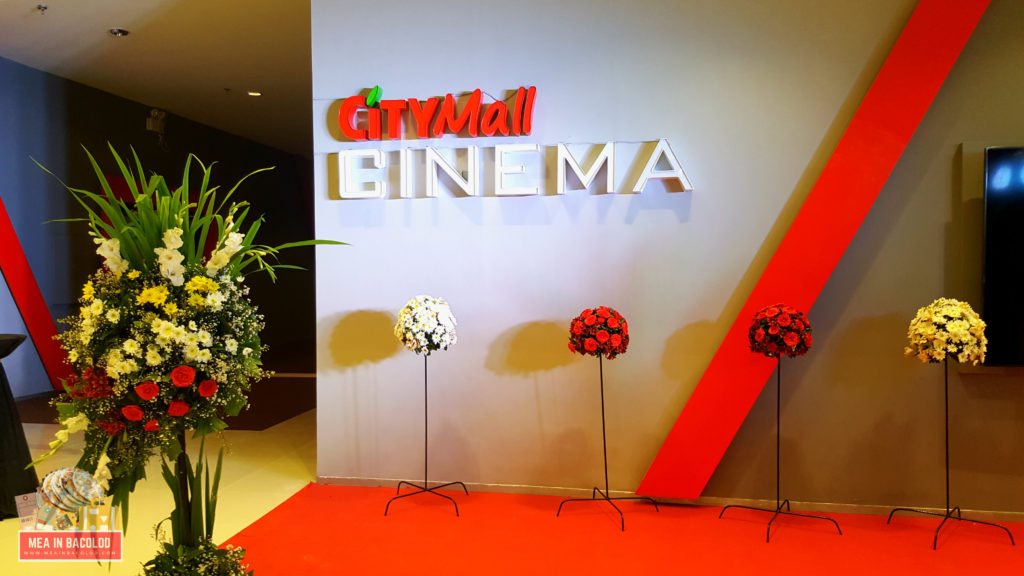 What You Need To Know
Last December 1, 2017, I got to experience how it would be to enjoy a movie in both cinemas. So far, here is what I know about the two (City Mall Cinema Mandalagan and Victorias) movie theatres:
• Ticket price: P190-P200. The price will usually vary depending on what movie is showing.
• The number of seats: 104 seats for the regular cinema in Mandalagan. And, 104 seats at Victorias.
• Concession: There will be snack booths outside both City Mall Cinemas. I especially like the cinema in Victorias because SaveMore is just right across where the cinema is. You can grab a quick snack at the grocery isles and slip inside without much walking involved.
Date Night With Sharon And Robin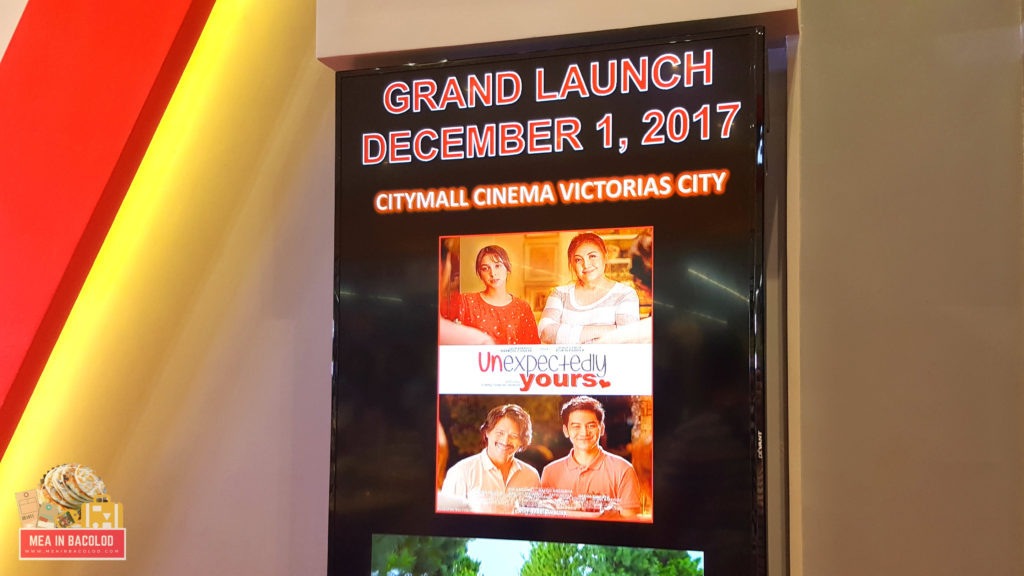 Other bloggers and I were treated to "Unexpectedly Yours" starring Robin Padilla and Sharon Cuneta. The movie was fun and relatable, surprisingly. I do recommend that you watch it, but what I want to highlight with the cinemas is that the chairs are suitable for dates. The armrests can actually be raised so you and your partner can feel like you're sitting on a love couch (a couch only meant for two).
The Wide Screen Awaits
[URIS id=3221]
If you don't have any plans for the weekend yet, go ahead and see the new cinemas for yourself. As I am writing this, the movie that's currently showing is Star Wars: The Last Jedi. The same movie is showing at City Mall Cinema Victorias. Check the links below to see the exact time of the screenings for this movie:
•City Mall Mandalagan Movie Schedule HERE
•City Mall Cinema Victorias movie Schedule HERE