Hey there, bookworms! I can barely contain my excitement because guess what? Big Bad Wolf Books is howling its way into Bacolod for the first time ever! Now, if you're wondering who or what the Big Bad Wolf is, don't worry, it's not a fairytale villain. In fact, it's the coolest book sale you'll ever experience.
Back in 2009, Andrew Yap and Jacqueline Ng had a brilliant idea: make books accessible to everyone. They founded Big Bad Wolf Books in Kuala Lumpur, Malaysia, with a mission to cultivate reading habits and boost English literacy. Their strategy? Organize massive Book Sales that not only delight book lovers but also inspire dreams and empower minds.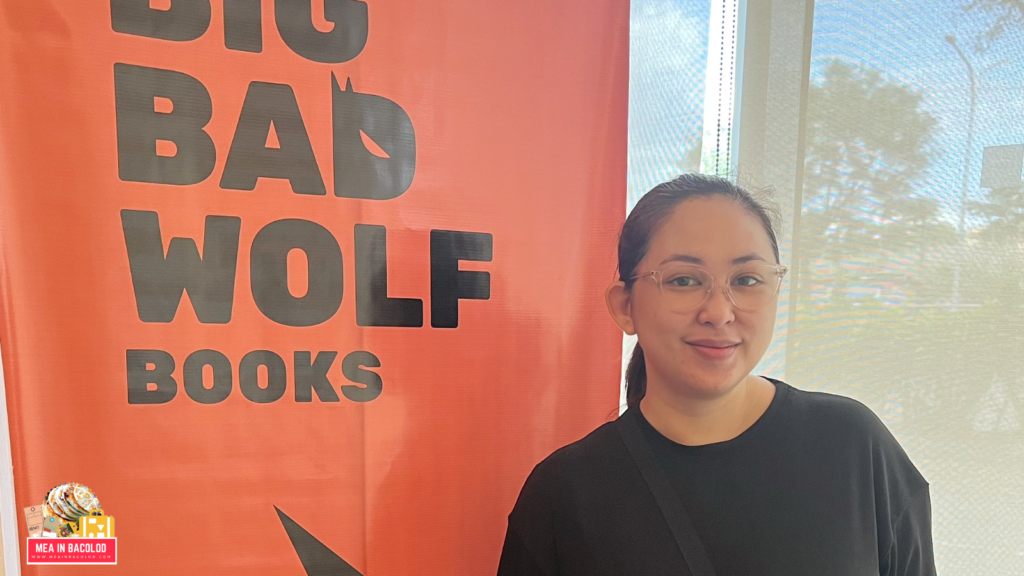 These Book Sales quickly became a hit worldwide, encouraging people of all ages to dive into the world of reading. Big Bad Wolf's magic has traveled far and wide, covering 15 countries and 37 cities, from metropolises like Manila and Singapore to the enchanting streets of Tanzania and Kenya. This global literary initiative is not just confined to Asia. It has also embraced bookworms in the United Arab Emirates.

In my recent chat with Andrew Yap, co-founder of Big Bad Wolf Books, one thing became abundantly clear – Big Bad Wolf is not just a business. It's a mission! At its core, their purpose is simple yet incredibly profound: to promote literacy and ignite the love for reading in every corner of the world.
Andrew Yap, with his heart firmly rooted in the future, believes in starting with children. "They are our future," he emphasized. It's through them that the love for reading, the thirst for knowledge, and the power of imagination will continue to thrive.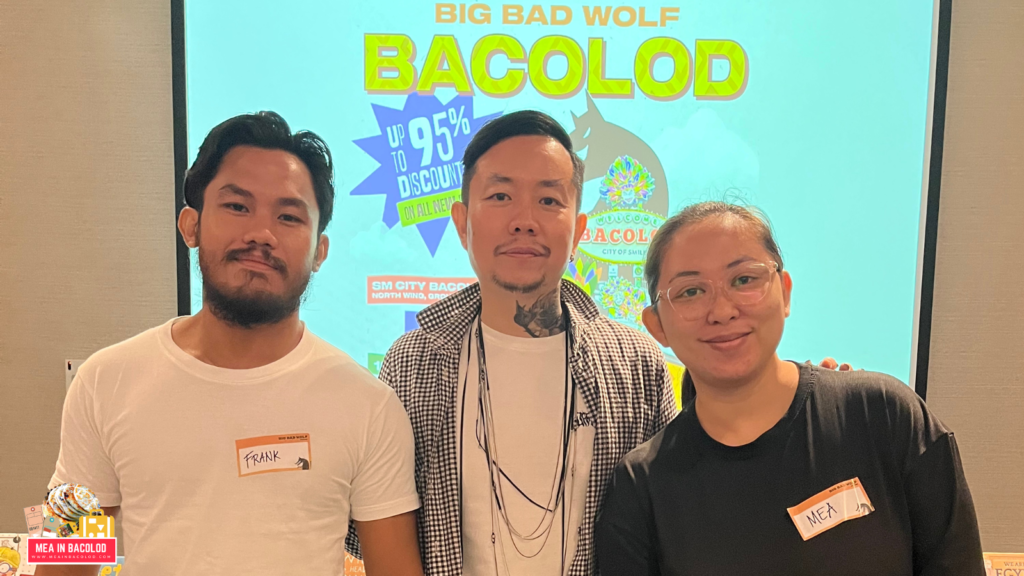 What to expect: Up to 95% Off!

Just in time for the holiday season, Big Bad Wolf Books is bringing brand-new books to the City of Smiles. Shoppers will be thrilled to discover exclusive discounts of up to 95%, with titles as low as P20! Making the book sale the perfect opportunity to stock up on reading materials for the holidays, and the year ahead. But that's not all — be surprised with numerous giveaways, and additional discounts that will make every visit to the book sale memorable.
Keep and Eye on November 3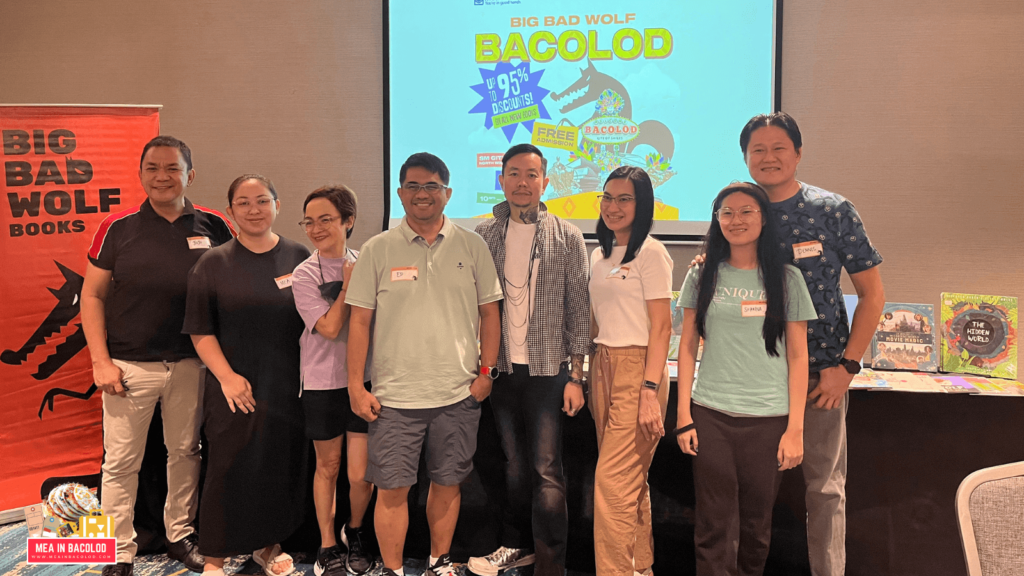 Are you ready for Big Bad Wolf Books?
Alright, Bacolod book lovers, gear up for the reading event of the year! Grab your bookmarks and get ready for a howling good time. See you there, with a book in one hand and a smile on your face!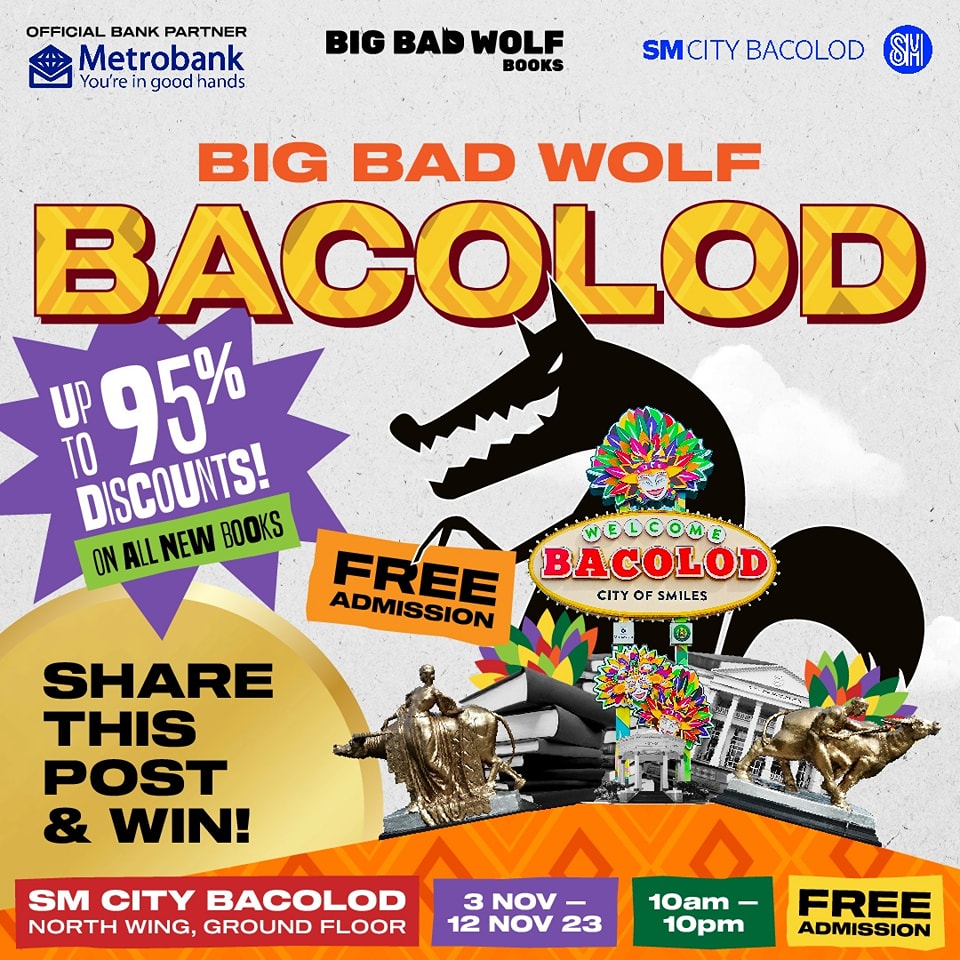 Follow Mea in Bacolod on Instagram