UPDATE: This year's Negros Trade Fair is happening on September 14 until September 18, 2016. This only happens once a year and it's everyone's chance to get a head's start on buying unique Christmas gifts for friends and family. Or, if you just miss eating barquillos from Negros, you can swing by too!
Products You Can See at the 31st Negros Trade Fair
Delicious pasalubongs (gifts you can bring home)
Apparel and accessory booths with unique selections (like bags and other trinkets)
Creative pieces made using natural, sustainable products
Innovative home accents
And more…
What to Buy at the Negros Trade Fair
When you visit the 31st Negros Trade Fair, you will most likely see these 7 products that have been made by Negrense hands, some of which I grew up eating.
1. Pasalubong from Sugarlandia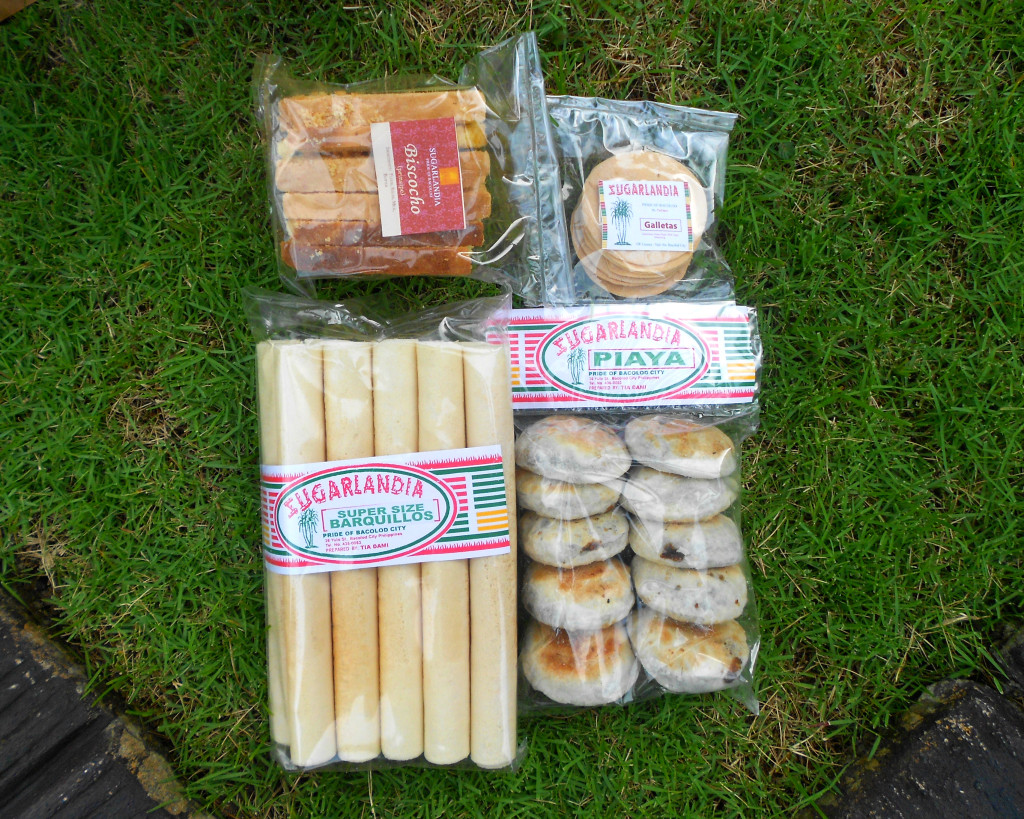 Taking this picture sparked a whole lot of childhood memories. I grew up eating Sugarlandia products. We live just a few houses away from their original pasalubong shop so it was almost impossible for myself and my family to NOT taste the goodies they were selling.
Personal Favorites
Piaya
Barquillos
Galletas
Squid Rings (not in the picture)
2. Ading's Gourmet Tuyo (Spicy)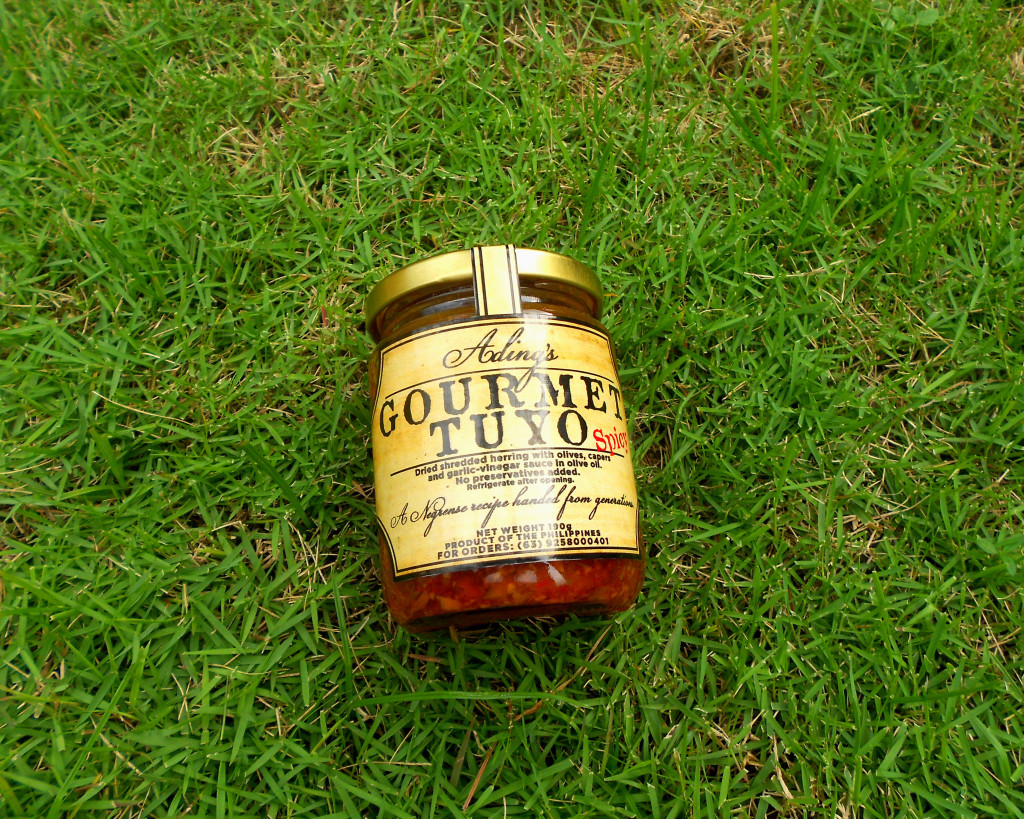 It's so difficult for me not to have rice when this is on the table. I describe this as a rainy day remedy in a bottle; .I don't know why but this is really nice to eat when it's raining. What is it with "uga" (tuyo, dried fish) and the rain? I don't know but try eating this with rice while it's raining.
Chef April's (the genius behind the product) Recommendation:
Put this on rice, bread or pasta. Be creative and sprinkle cheese over it.
3. The San Sebastian Cathedral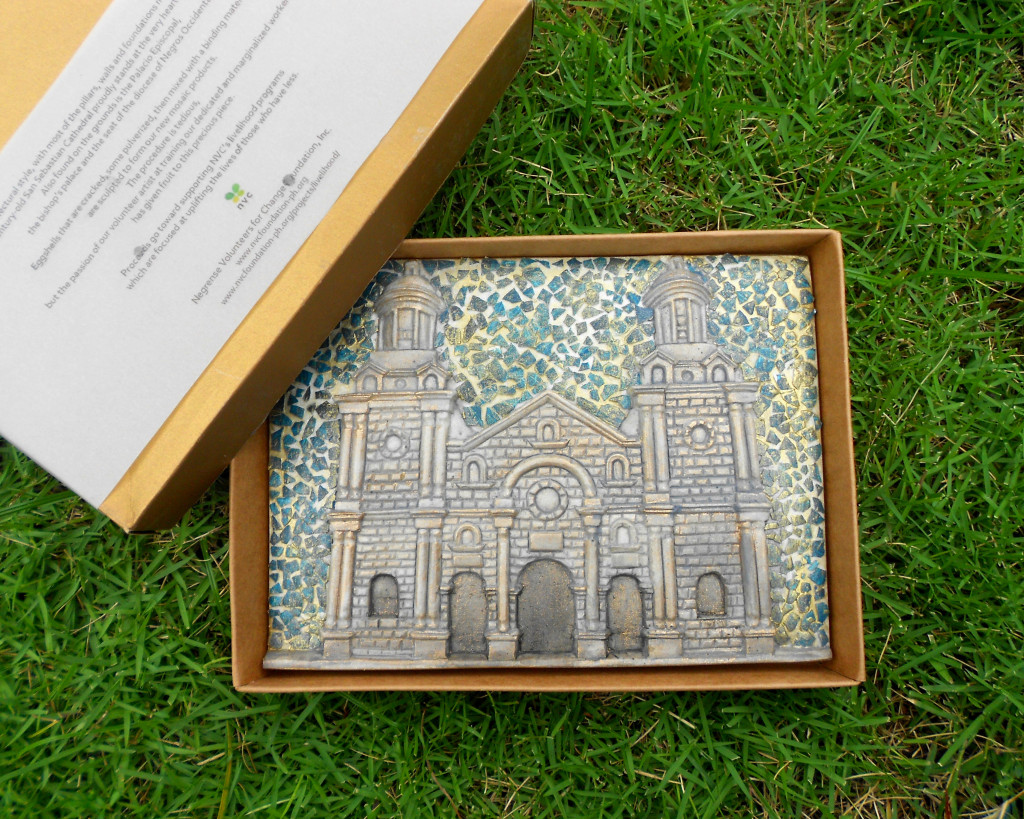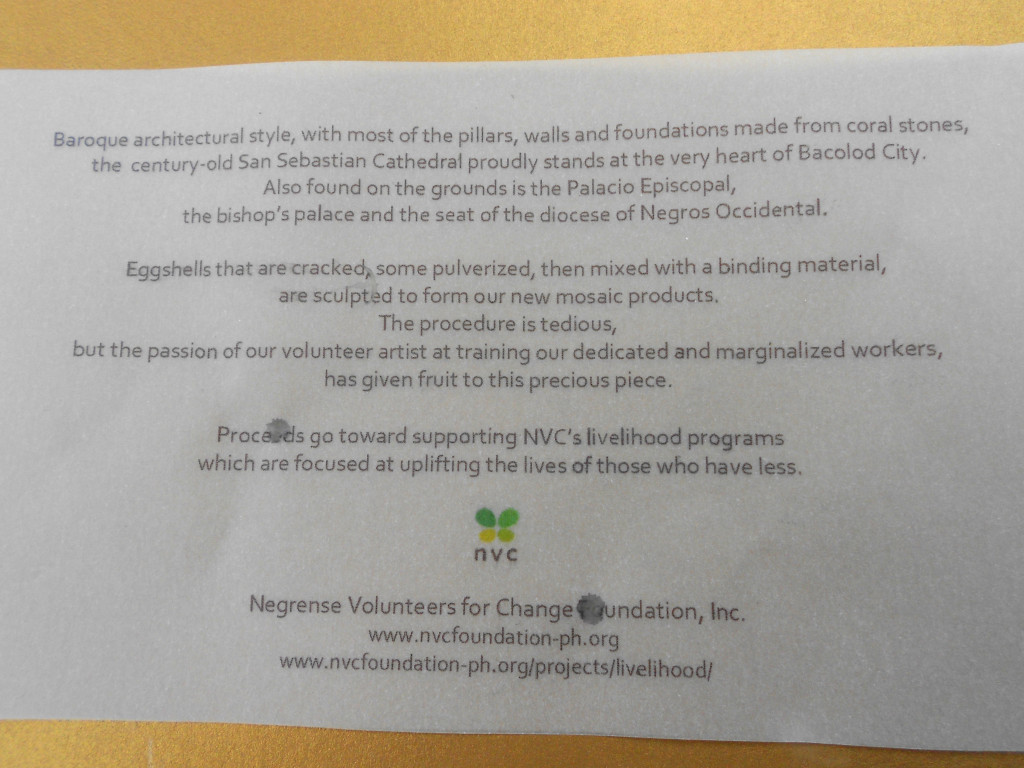 The iconic San Sebastian Cathedral – this is definitely a landmark in Bacolod City. When I was young, my mother used to bring me to the Cathedral donning my "Sunday's best" outfit – a really itchy white dress with too many ruffles.
What to do with this Cathedral sculpture?
This would make a nice souvenir. Or, it could work as a decorative piece in your living room. Negrenses and Bacolodnons who visit you will surely appreciate the nostalgia this sculpture brings.
4. Tumandok Wooden Coasters

Tumandok is a vernacular term which means "native inhabitant". The makers of this coaster is called Tumandok Crafts Inc and appropriately so. The wood the coaster is made from looks beautiful – native yet chic.
5. Star Bookmark with a Native Case


This is one of my favorites. I get really pleasant feelings when I see this bookmark. I didn't really know how to use it at first, but it's actually easy. You just have to remove the bookmark from the native case and place it on the page of the book you last read. It looks adorable and any bookworm will appreciate a trinket like this.
6. Hacienda Crafts Candle Holder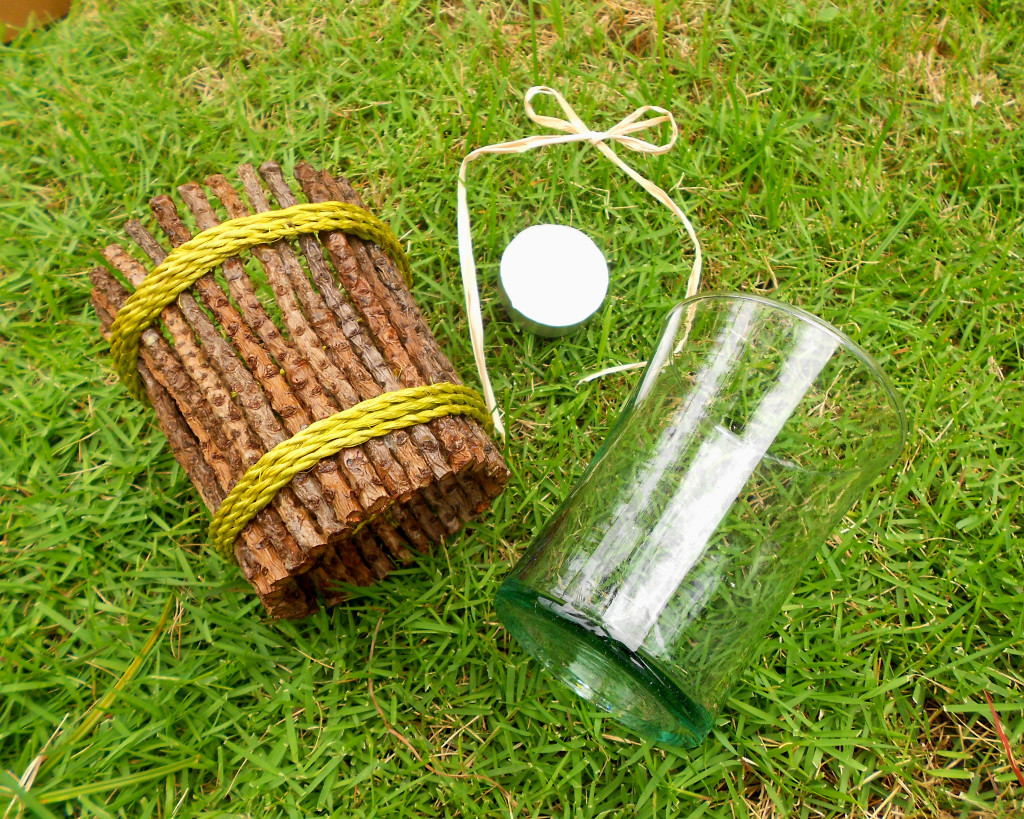 Imagine this decorative piece on your coffee table, inside your bathroom or by your window. Just like the wooden coasters on this list, it'll give minimalist decor more of a personal home-y vibe.
7. Eva Si's Silver Bookmark

Isn't this just precious? This is a very dainty bookmark made by Eva Si. I don't, however, think tht it can just be a beautiful bookmark.
What to do with this trinket?
If you always have your hair up in a bun, stick this bookmark in. It'll look like those hair ornaments Geishas from Japan use.
Visit The Negros Trade Fair on September 14-18, 2016 at the Glorietta Activity Center
There are so many more products that you can discover during the Negros Trade Fair. This list is just a teaser of what you can look forward to.
Negros Trade Fair Official Website
The Negros Trade Fair FB Page
Negros Showroom, Lourdes C Building, Lacson Street, Bacolod City