Do you know what I found out about cooking? It's not as complicated as I thought. I've always thought that cooking involved about 15 ingredients, an oven, a stove, at least 5 pots or pans, and a drawer of kitchen tools. But, I was dead wrong because I found out, around late last year, that cooking isn't rocket science. I discovered plenty of "lazy girl" recipes that aren't so complicated. This mushroom cream sauce is one of them, and I got this from my mom who always likes to cook different dishes for the family.




The Easiest Mushroom Cream Sauce Recipe You'll Ever Learn
This mushroom cream sauce recipe for pasta is for you if you're not too confident with your cooking skills yet, but would like to eat something nice during the weekend. Or, if you'd like to prepare something you made yourself that your family can enjoy.




What You'll Need: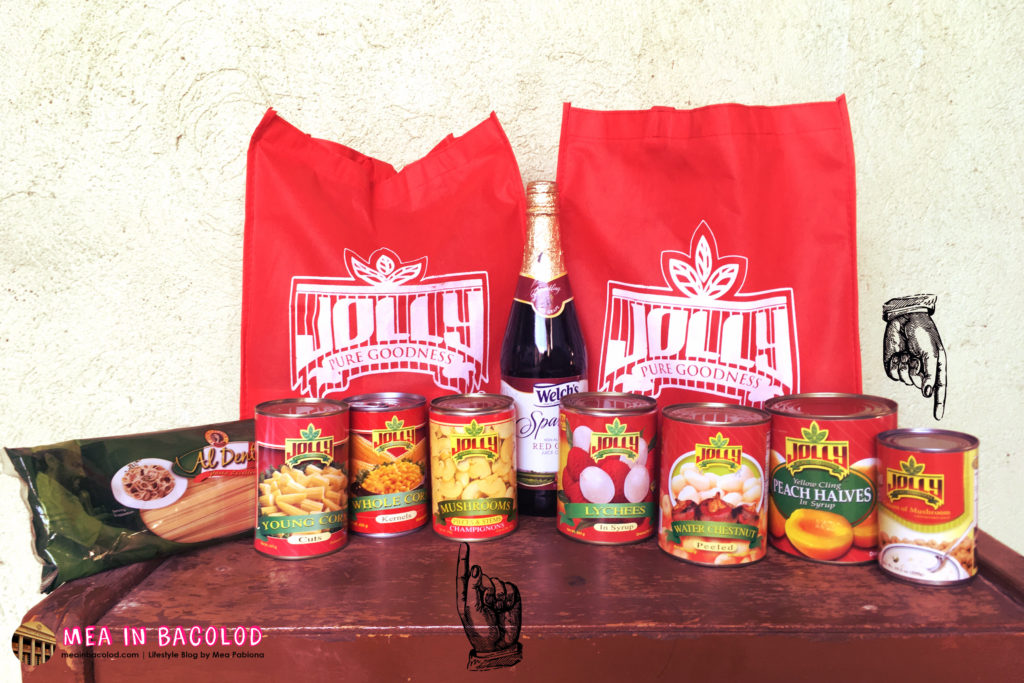 Onions – chopped – the amount will depend on you. I like onions a lot so I did 1 and a half.
Ham – chopped – the amount will also depend on how much ham you want in your sauce
Butter or Jolly Canola Oil
Red Bell Peppers – chopped
Salt, Pepper and Sugar
1 can of evaporated milk
Quickmelt cheese
Jolly Cream of Mushroom – 1 can
Jolly Mushrooms – 1 can
Mushroom Cream Sauce Recipe in 5 Steps
Step 1 – Heat butter or oil in pan. Saute onions and then ham. Open the can of Jolly Cream of Mushroom. Add it into the pan.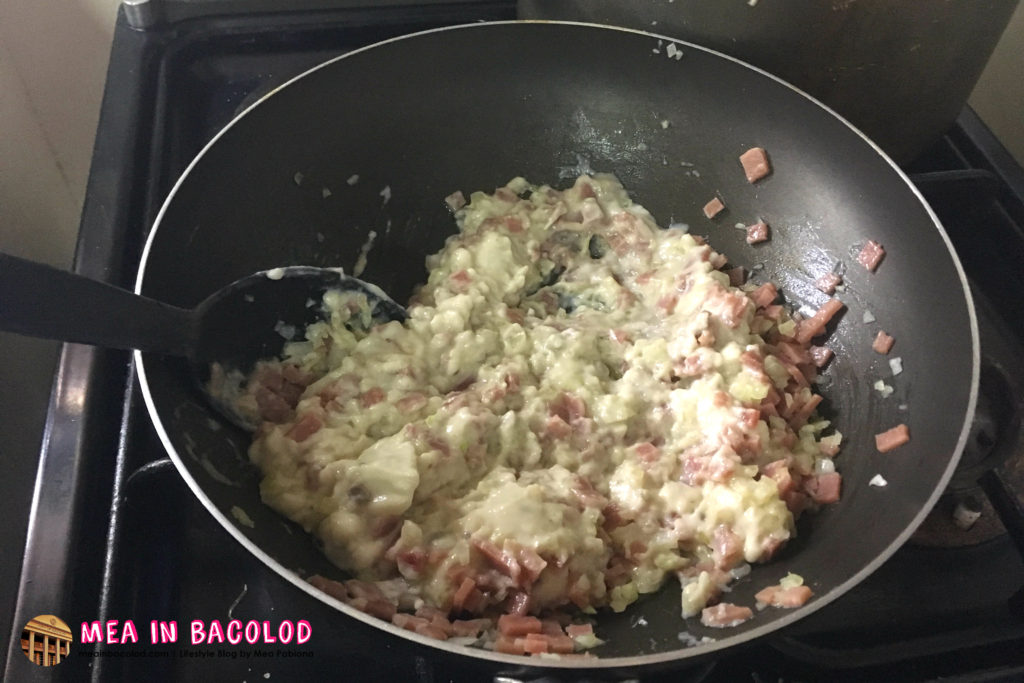 Step 2 – Open the can of Jolly Mushrooms and add about half of the contents into your sauce.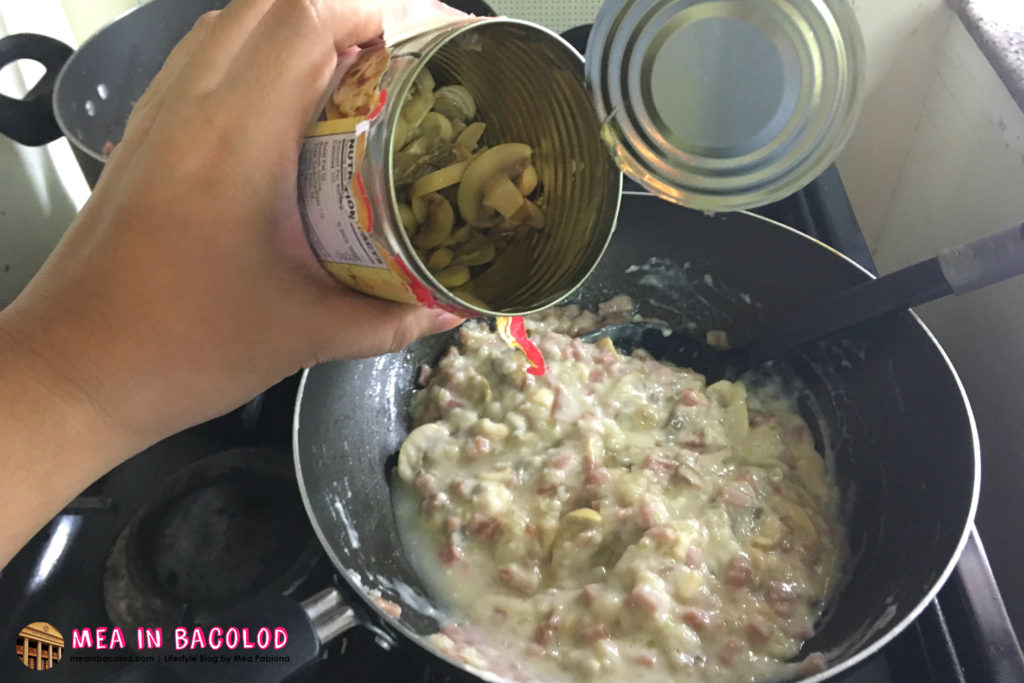 Step 3 – Open the can of evap and add it into your sauce. You have to measure how much evap milk you want in your sauce. What I did was add a little bit of milk, tasted the sauce and added some more until I was satisfied with the taste.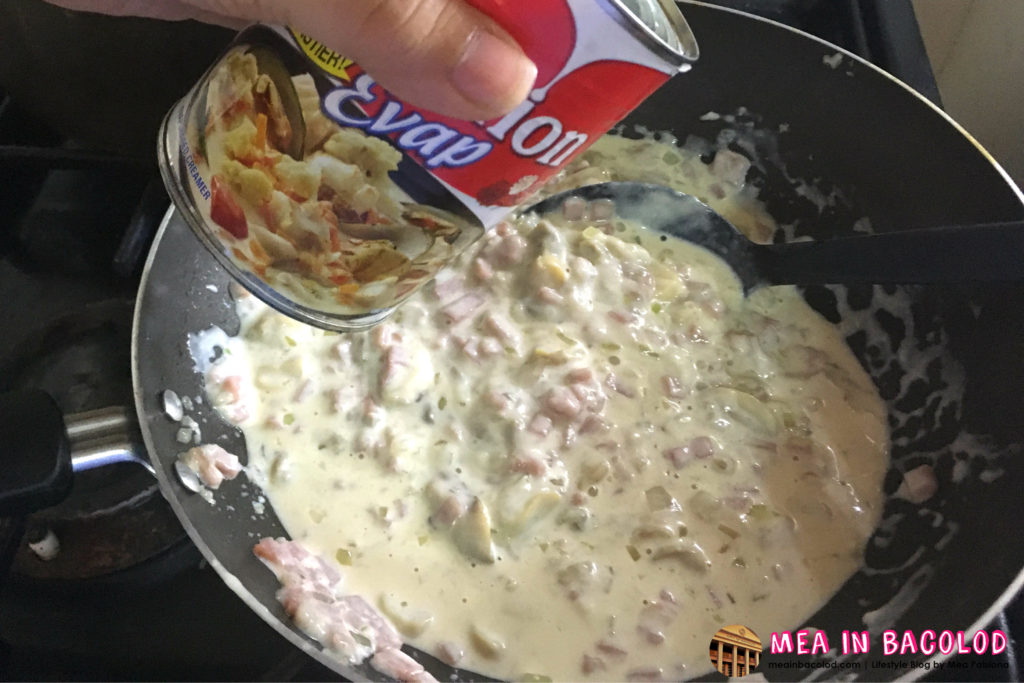 Step 4 – Add in salt, pepper and sugar to adjust the taste. Add in shavings of quick melt cheese. The amount again will depend on you. I like to melt the cheese into the sauce.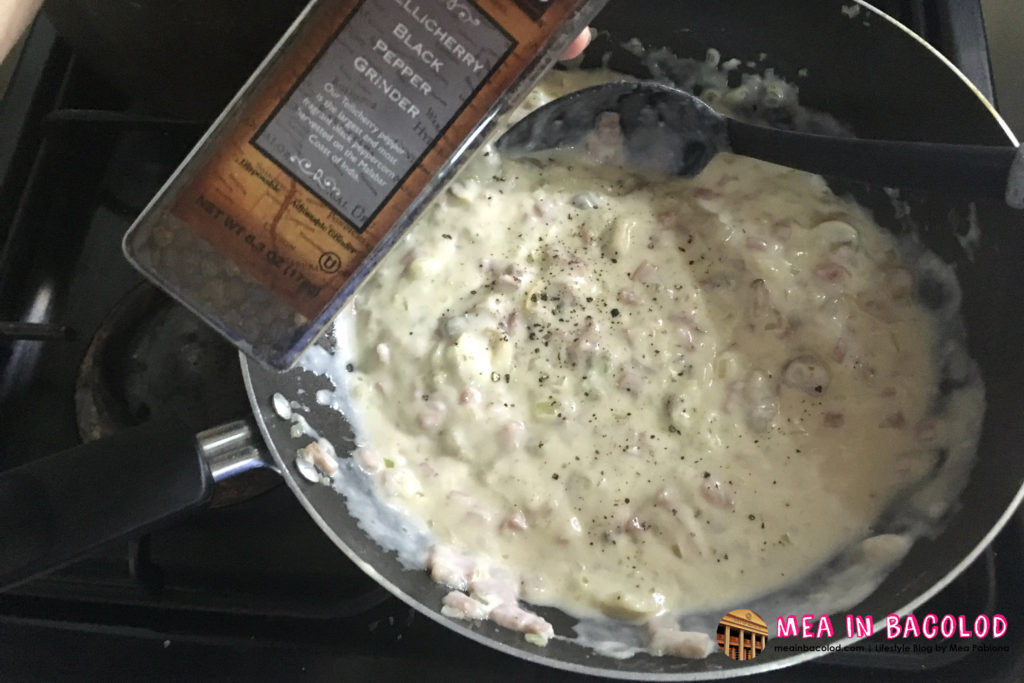 Step 5 – Add in the rest of your Jolly Mushrooms as well as your chopped bell pepper.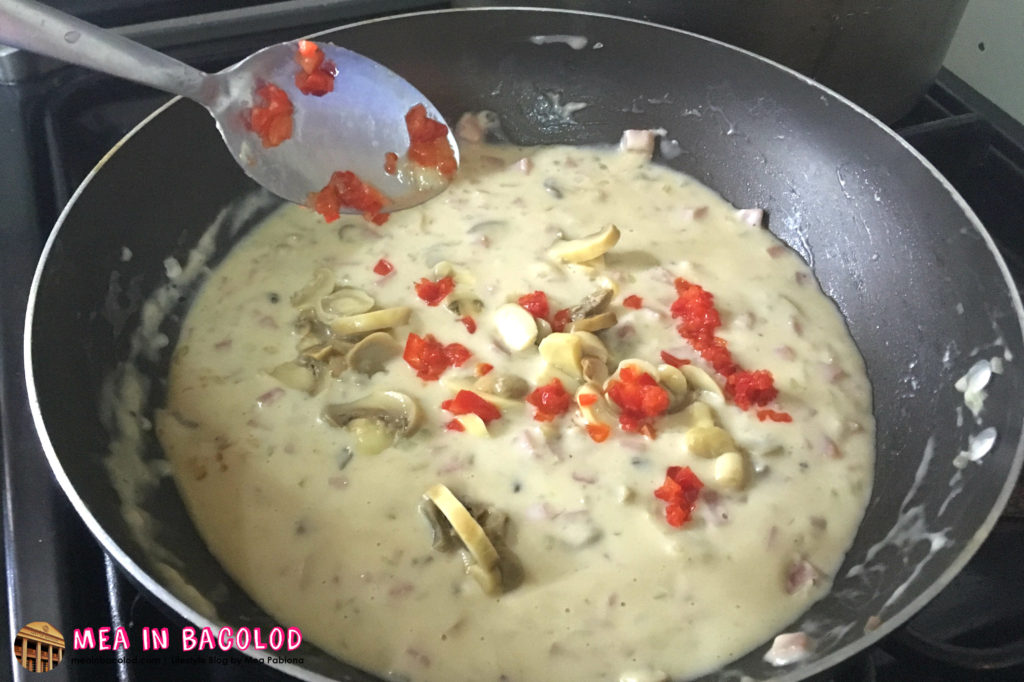 And you're done! All you have to do now is pour this over your pasta and then transfer the entire dish onto bowl or plate. Wasn't that easy?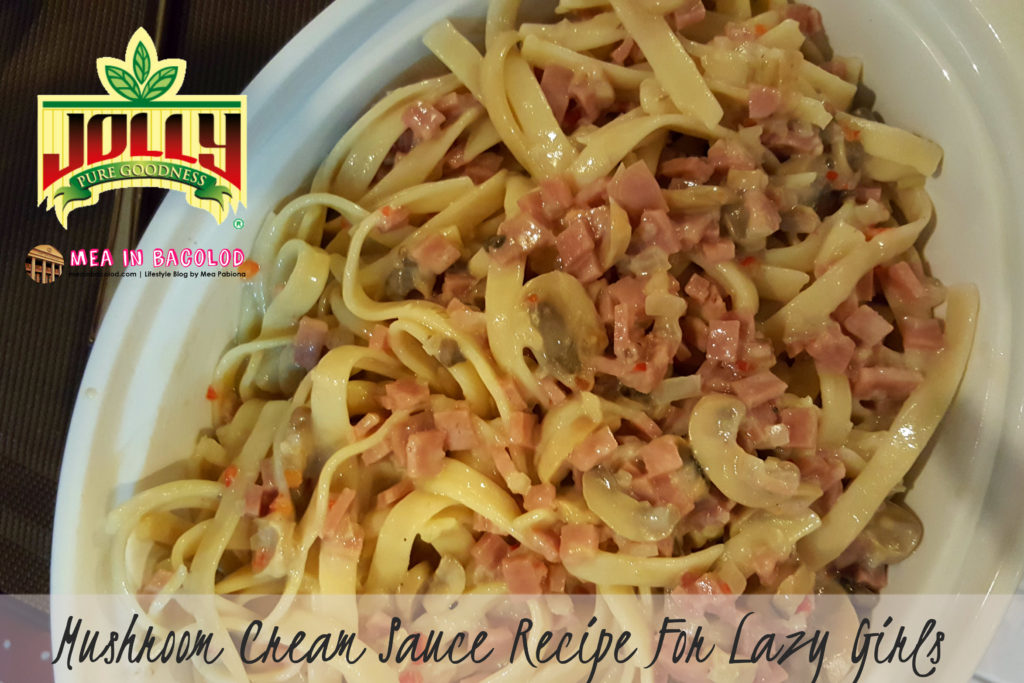 When you're making this mushroom cream sauce recipe don't be scared to estimate the amount of salt, pepper, sugar and cream. This is where the creaminess and taste will come from. You can check out more lazy girl recipes on Jolly's website. Don't forget to LIKE Mea in Bacolod and Jolly Eats on Facebook.