"Remember, remember, the fifth of November," this line comes from one of my favorite movies. After the first time that I saw it, I realized that the lines are actually applicable to those of us living in the island of Negros. We do have something to remember during the fifth of November and it's called "Al Cinco de Noviembre" which literally means "to November five".
Cinco de Noviembre: What Really Happened?
On November 5, 1898, there was a revolt against the Spanish colonizers in the island of Negros. The uprising led to the end of Spanish control over the island for a short period of time. Formally known as the Negros Revolution, it also brought forth a government composed and run by Negrense natives.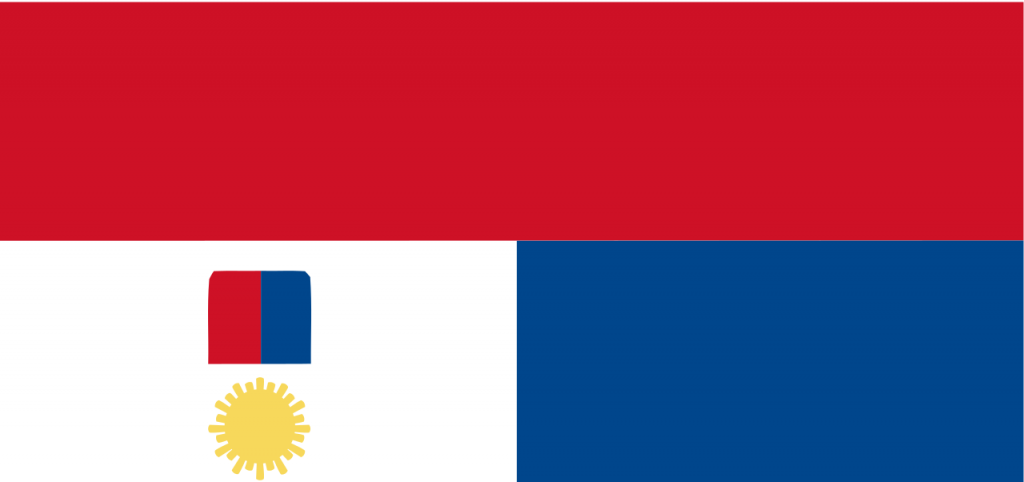 What I found most interesting about the revolution were the events that concluded on November 6. The rebels advanced to Bacolod crossing the Mandalagan River. Armed only with bolos and farm tools, the revolutionaries decided to make cannons with bamboo and rolled amakan, as well as rifles made out of wood and coconut fronds.
I could just imagine how many DIY cannons and rifles were made. The sight of the revolutionaries armed with, what seems to be, heavy artilleries were so convincing that the Spanish Governor in the City of Bacolod decided that it was useless to defend the capital.
Republic Act No. 6709
To commemorate the event, November 5 was declared by President Corazon Aquino as a special non-working holiday through Republic Act No. 6709 on February 10, 1989.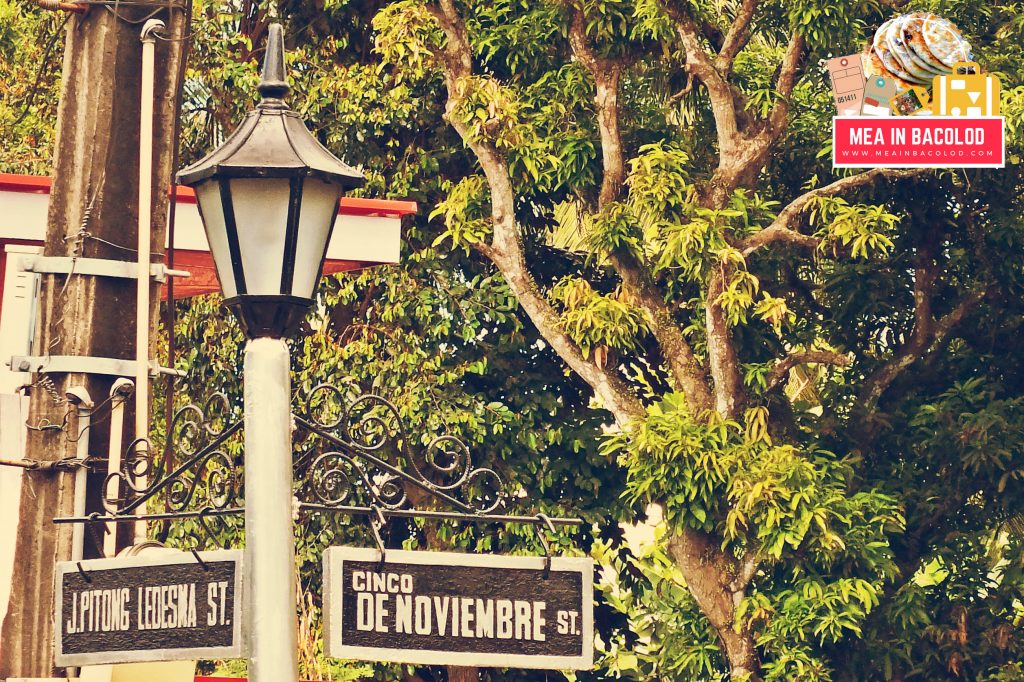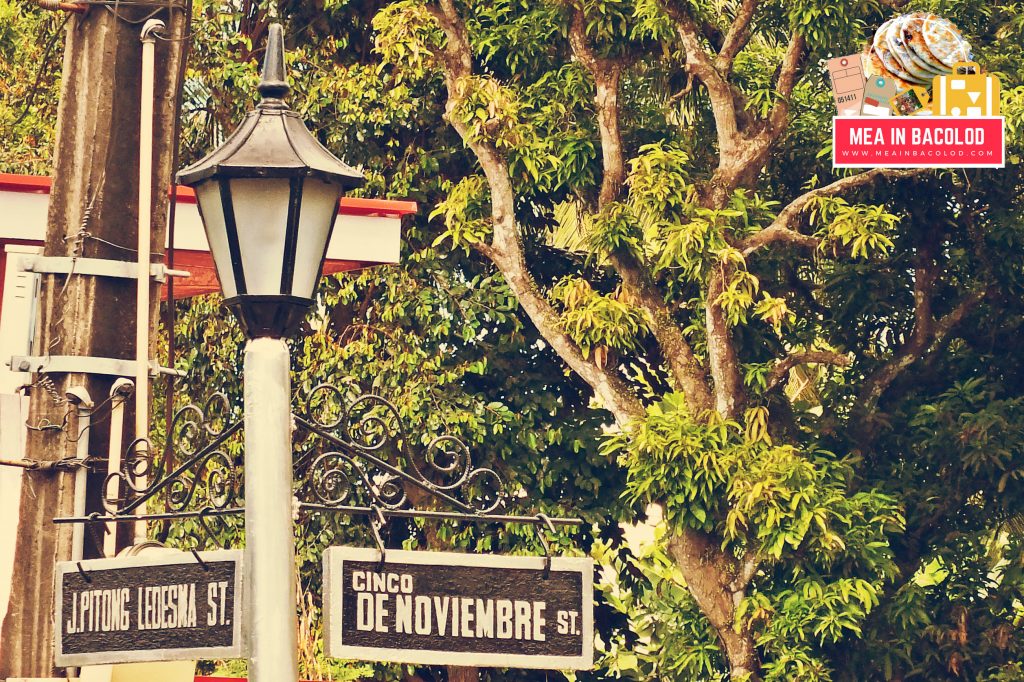 Read the entire Cinco de Noviembre story: Cinco de Noviembre: The Day Negros Bluffed Its Way To Freedom
How is Cinco de Noviembre Celebrated in Bacolod?
Because Cinco de Noviembre is a special non-working holiday, employees who report to work will enjoy an additional 30% of their regular rate. Apart from that, I don't really remember what the city is like every November 5th because it feels like just any other day.
Most establishments will likely be open. I'm not 100% sure with most banks, but what I do know is Banco de Oro, located at SM City Bacolod, will be open during mall hours. I don't know if the kids will have classes, but I will update this post as soon as I hear some news.
Despite this, it's perhaps the perfect time to visit historical sites and school your children on what the history behind the date is. I have a few suggestions:
1. R&R in Bacolod City
It's a day of rest. We all know us grown-ups need as much rest as we can, especially when the holiday season is coming up. On the other hand, you can visit the Capitol Grounds to witness the awarding of Negrense centenarians. Each one will be awarded P100,000.
On the same day, the provincial government will be awarding five outstanding Negrenses for their contribution to society. Last year (2018), the awardees were:
Olivia Yanson – humanitarian work
Cherrie de Erit Atilano – sustainable agri-tourism
Jeannette Patindol – academe and literature
Roberto Montelibano – business and entrepreneurship
Negros Historical Council Inc. – history and culture
2. Visit the Cinco de Noviembre Marker in Silay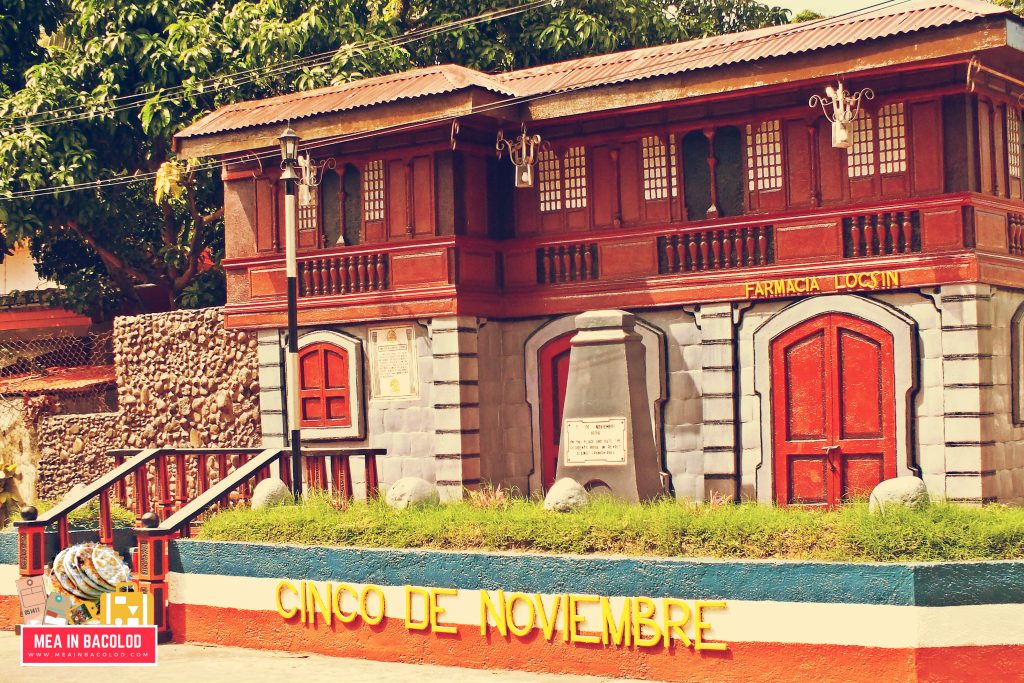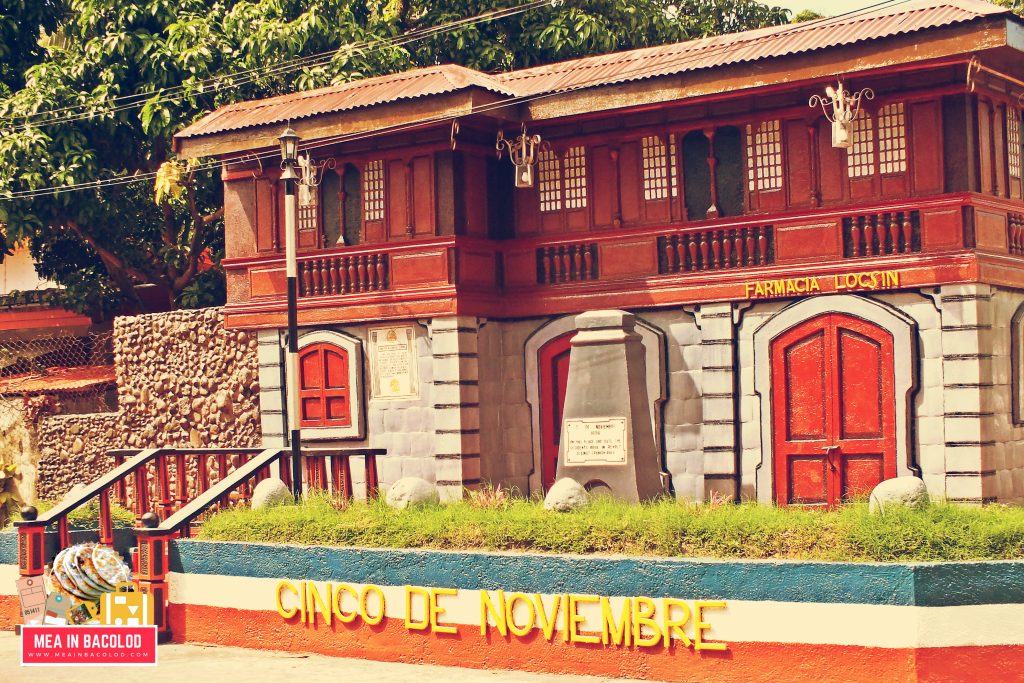 In Silay City, you will see a Cinco de Noviembre marker. It was where the former Locsin pharmacy was located. It was instrumental in the revolution because it served as a donation center. To protect the names of the donors, medical terms were used as codes.
3. Visit Bago City
In case you didn't know, Bago is a city about an hour away from Bacolod. You can get there by public and private transportation. Every year, the city celebrates Cinco de Noviembre with there annual "Sigabong sang mga Kanyon" competition. They also have a fancy drill competition, a civic-military parade, a street party and more.
However you choose to celebrate November fifth, the most important thing is for you to teach younger children a small part of our island's history. Just as Vendetta says in the movie, "Remember, remember, the fifth of November."