Petron Best Day – When you think of Negros Occidental, that is if you even heard of it, the first word that probably comes to your mind is "probinsiya." Commonly, those of you who have not visited my hometown yet might have images of Negrenses (people from here) riding water buffalos around town. That does happen from time to time, but we do have cars here and a lot of it. We also have a local art scene, plenty of restaurants offering a variety of flavors, a chiller than chill nightlife, and a rich history that we are very proud of. So, when I was invited to join the Petron TriAction Performance Run Team to visit interesting places on my island, I couldn't pass up the opportunity to step-up and represent.
Petron Best Day: Going Around Negros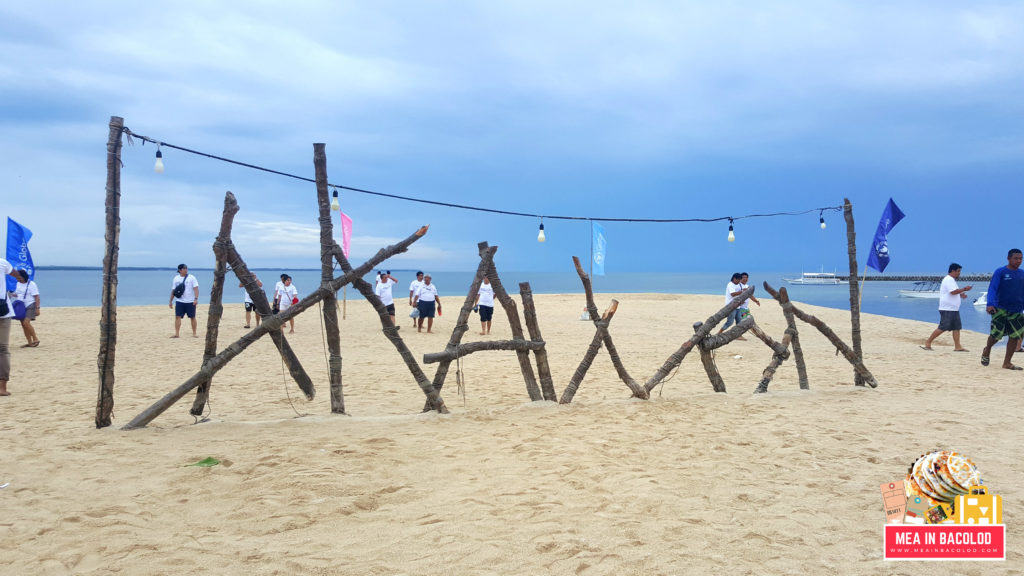 Off To The Island
Eight (8) cars with a total of sixteen (16) drivers were on their way to the island to experience what Negros Occidental has to offer. Our first stop? Lakawon, a small, white-sanded island in Cadiz, Viejo that has become a popular local destination for photo-shoots and mini-trips with friends and family.
What To Do At Lakawon?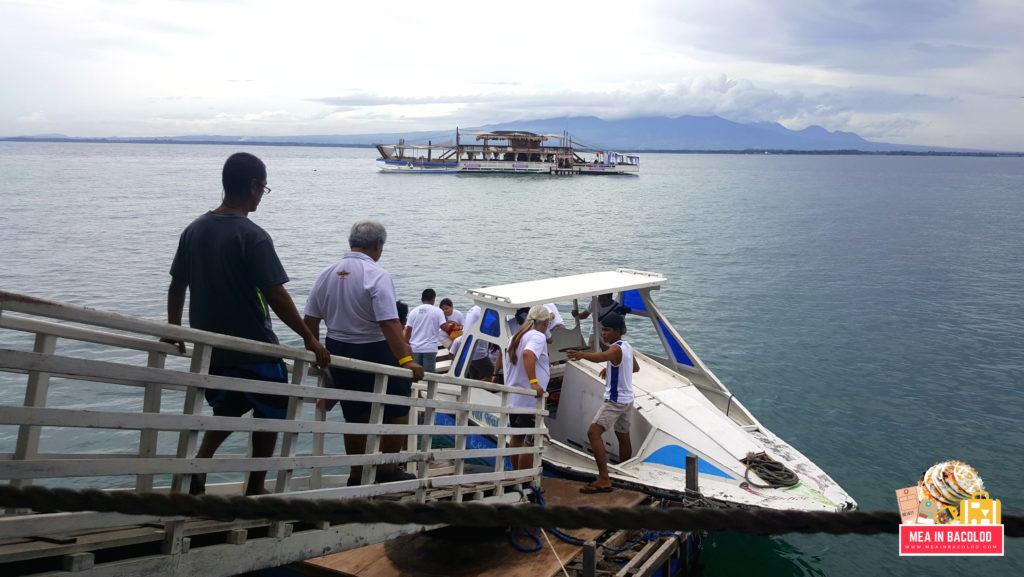 Photos – The very first thing that you do when you jump out of the boat and step on Lakawon's sand is take photos. There's a reason why the place has become the subject of a lot of Instagram and Facebook posts.
TawHai Floating Bar– You should never miss the chance to go on TawHai, the very first and biggest floating bar in Asia. The Petron TriAction Performance Team did not waste any time. After several photos, we immediately headed to the famed floating bar, where Pinoy movie stars were often photographed on.
Eat – The experiences you're going to have at Lakawon won't be complete unless you grab a bite to eat and open a bottle to sip. We had a good spread on the floating bar, but since the drivers were going to drive some more, we skipped the beers.
The Taj Mahal Of The Philippines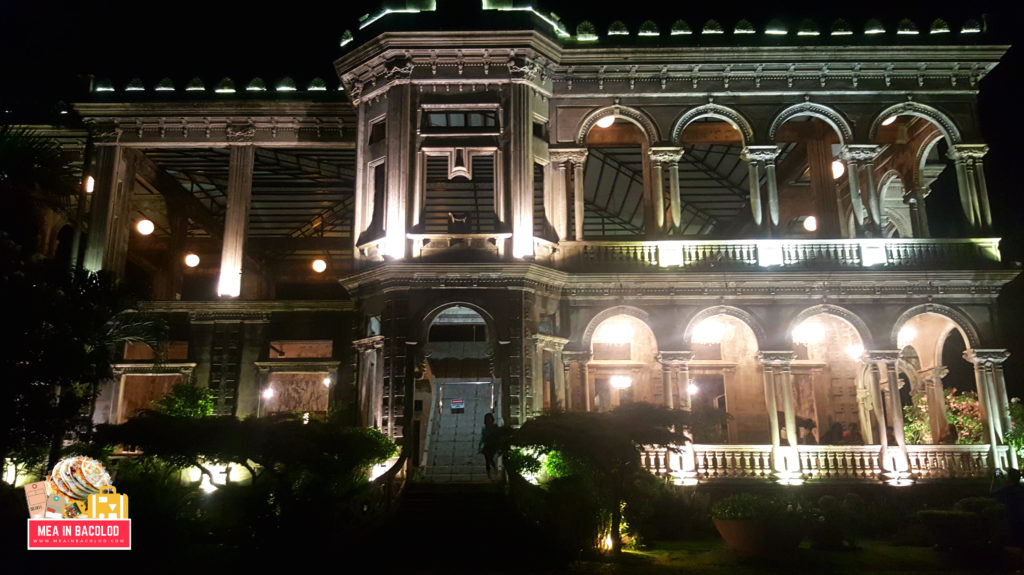 The next stop was The Ruins, located in Talisay City, Negros Occidental. I love going to this place because I have a natural affinity for anything vintage. Plus, the story behind The Ruins, also known as the Taj Mahal of the Philippines, is one for romance novels. This is the home of the family of a wealthy sugar baron named Don Mariano Ledesma Lacson who built the house in the early 1900s, in memory of his Portuguese wife, Maria Braga Lacson.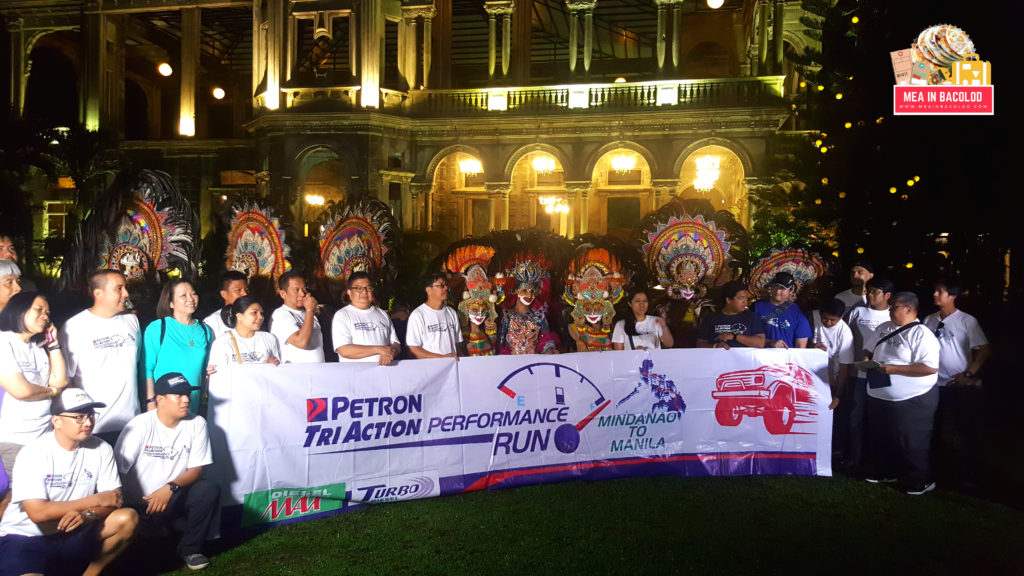 What To Do At The Ruins?
Photos – This place is a photographer's dream. There are plenty of spots that can be backgrounds of interesting photos. At night, lights are shined on the walls. These lights bring out a secret – the glistening walls are a product of egg whites and cement.
Tour – If you go to The Ruins as a big group, you'll be given your own tour and you'll learn about why the house was built, who it was built for, the family's history, why it was burned down, and so on.
Shopping – The Ruins has a souvenir shop that you can visit right after the tour.
Eat – Aside from the souvenir shop, there's also a restaurant that serves different fusion dishes. My guess is that the restaurant is open for lunch, snacks, and dinner.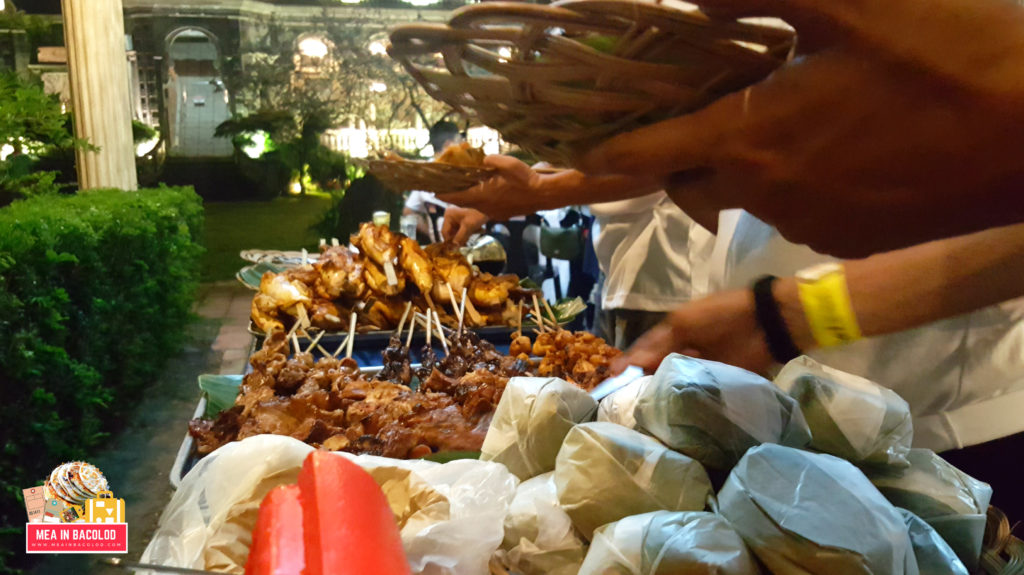 Aside from the above activities, the Petron Team was treated to a performance by the winning dance group from this year's Masskara Festival. For dinner, in the true tradition of Bacolod, my city and the capital of Negros Occidental:
Chicken inasal
Bbq-ed chicken innards
Garlic rice
Plenty of chicken oil
…were served. For dessert? Of course, piaya, another delicacy my city is known for.
Final Stop: Petron Best Day Negros Occidental & Bacolod Tour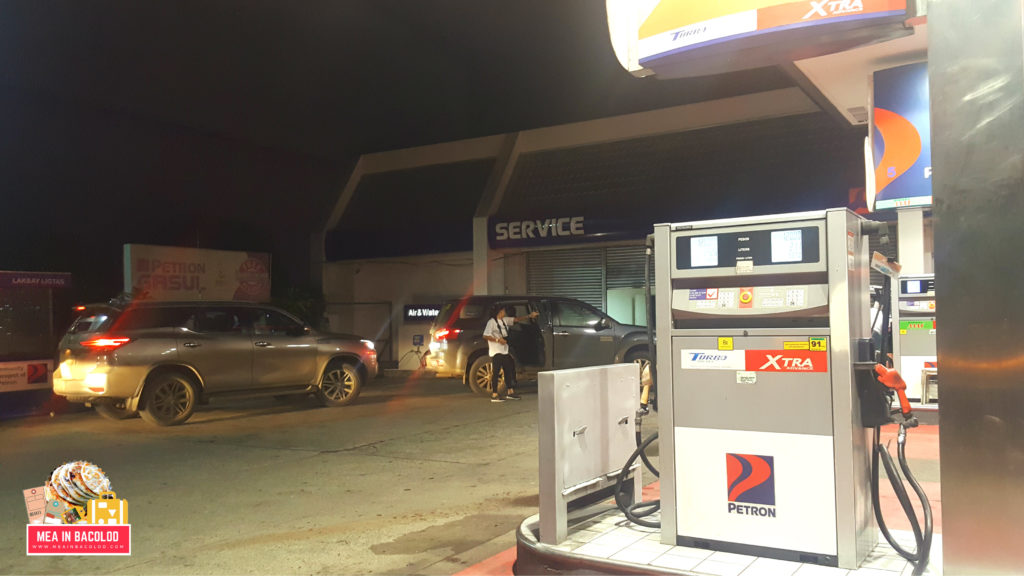 The third and final stop of the day was at the Petron Station along Lacson Street. The eight cars had to fuel up for their next tour in Iloilo City. My time was indeed a Petron Best Day! And, although I just met the group and spent time with them for a few hours, I felt welcomed. I'm hoping to see the same bunch the next time Petron has its next TriAction Performance Run.
Other Details: