Cafe Bob's has been around Bacolod City for almost two decades. It opened its doors in 2003, a time when there were no other known coffee and pastry shops in the city. As a homegrown cafe, it was born out of a love for baking and specialty coffee. Since then, it has grown a name in the city and secured a special place in the hearts of Bacolodnons.
I bet everyone reading this now would agree: Cafe Bob's is one of the places with the best homemade pastries in the city, along with their gelato and of course their freshly brewed coffee. Most importantly, Cafe Bob's is also known for using locally sourced ingredients in its products – something that I personally admire as someone who advocates for local produce and homegrown establishments.
The New Cafe Bob's Flagship Store: NOW OPEN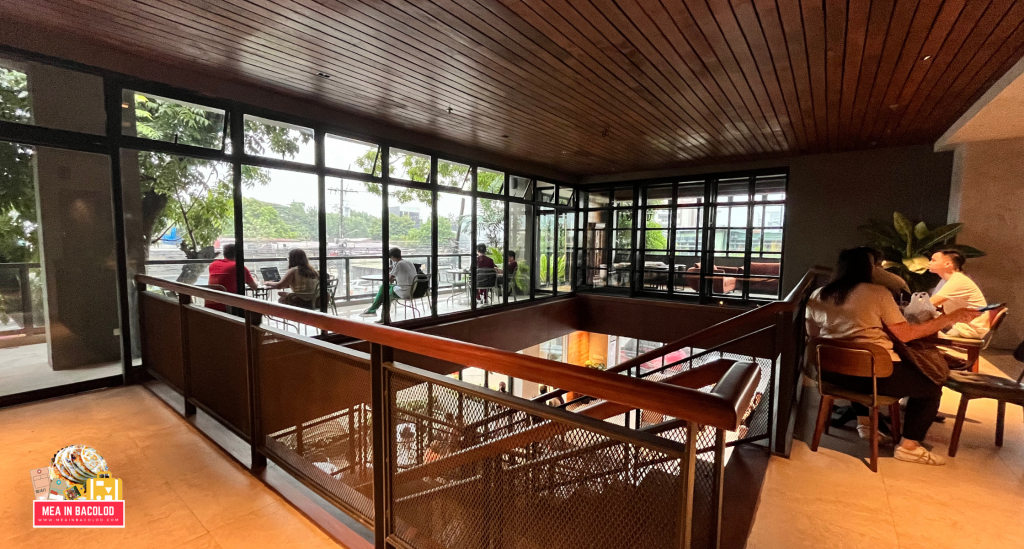 Recently, its flagship store, located along our favorite street in Bacolod City – Lacson street, opened to serve coffee, pastries, cakes, and more. It is situated beside the road so you don't need to look for it when you visit. The place is accessible but please take note that the street it is on is very busy, especially during rush hour.
New Look
Aside from the convenient location, they have state-of-the-art interiors that you will love at first glance. The place is spacious and the lights are abundant and warm to give you that sense of calm you look for in a cafe. They have two floors open as well as an al fresco area on both the ground and upper floors. The color palette is generally grey, brown, and black, which is very modern and elegant. 
Same Food & Flavors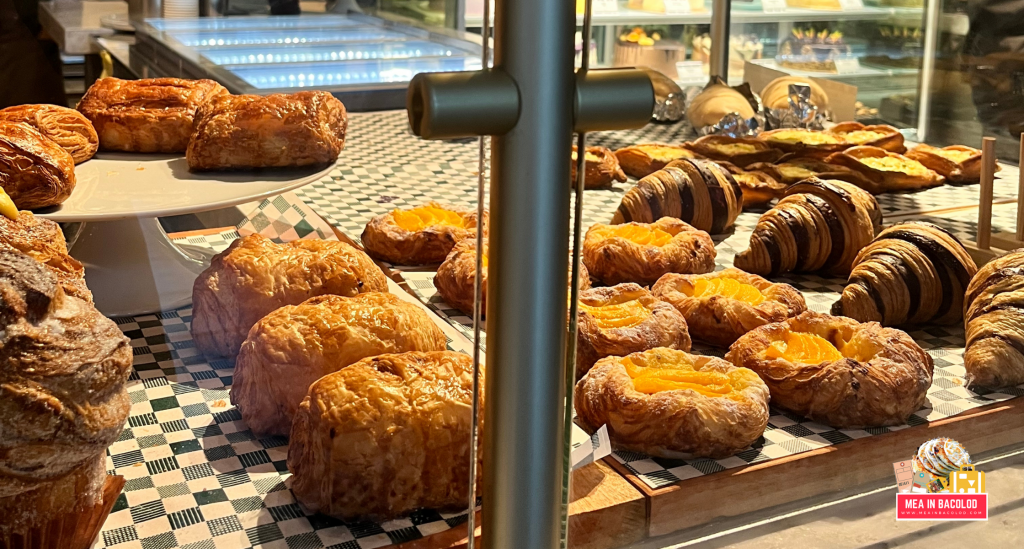 But, what about the food? They still have brick oven pizza, calzone, and pizza rolls on their menu if you have been craving that classic Bob's pizza. Salads and starters, classic sandwiches, and panini are still part of their menu. They also serve brunch meals from 11 am to 8 pm. Moreover, they serve burgers, tea and coolers, and pasta.
From the deli, you can order grilled cheese, croissants, sandwiches, and deli sausages. You can also have your DIY sandwich in their deli. And most importantly, they serve a variety of coffee in hot and cold – to highlight, they still serve their specialty coffee, along with their coffee-based and cream-based frappes, and matcha drinks.
Bigger Deli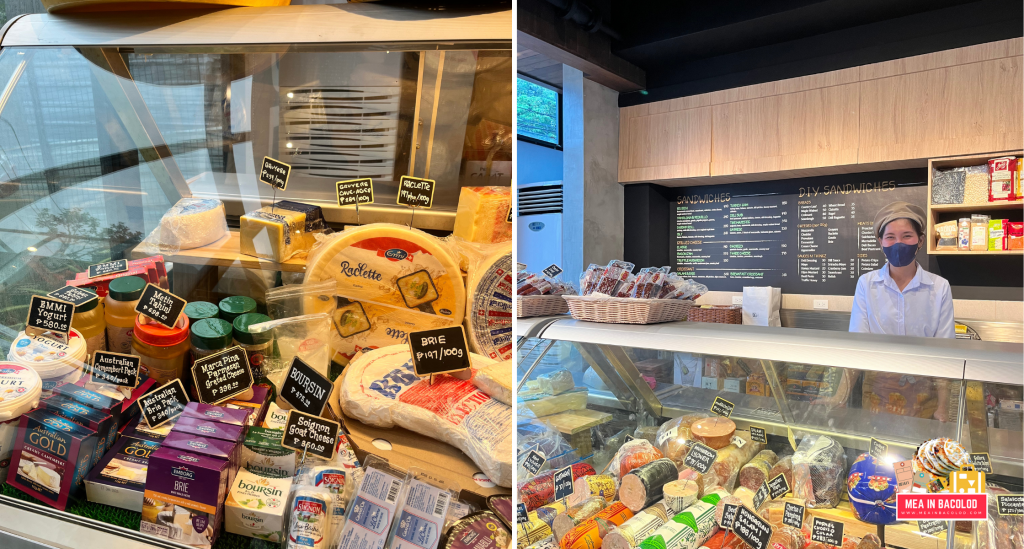 The Deli is definitely bigger! Yes, you can get your cold cuts, wine, and even customize sandwiches when you come to visit. What I love the most about their Deli is they can make you a Rueben Sandwich – corned beef, Swiss cheese, sauerkraut, and Thousand Island dressing or Russian dressing, grilled between slices of rye bread.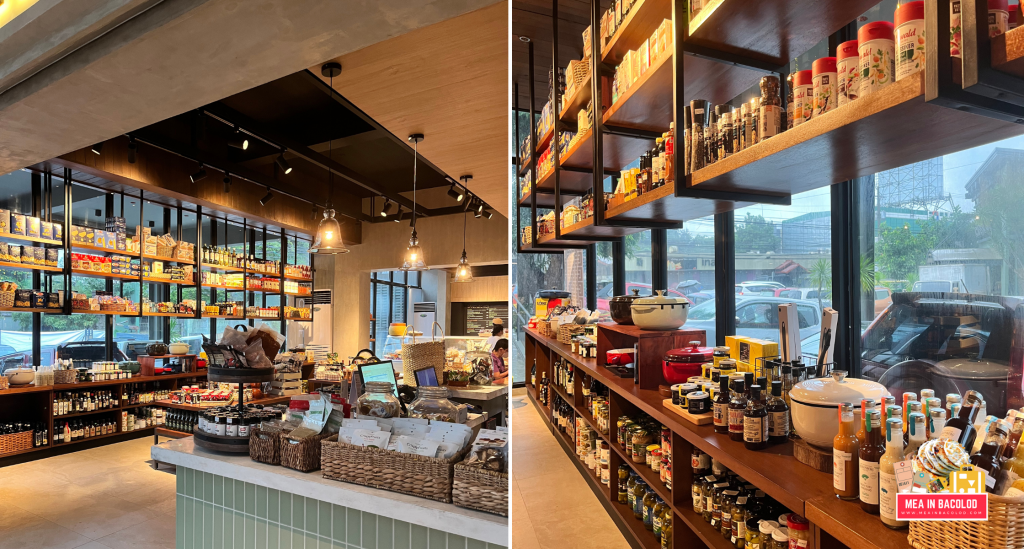 More to Open Soon
Although the place already seems bustling and fully operational, the New Cafe Bob's will soon have rooms available to rent for events. It will open reservations for their rooms to have corporate meetings, celebrations, etc. 
My Visit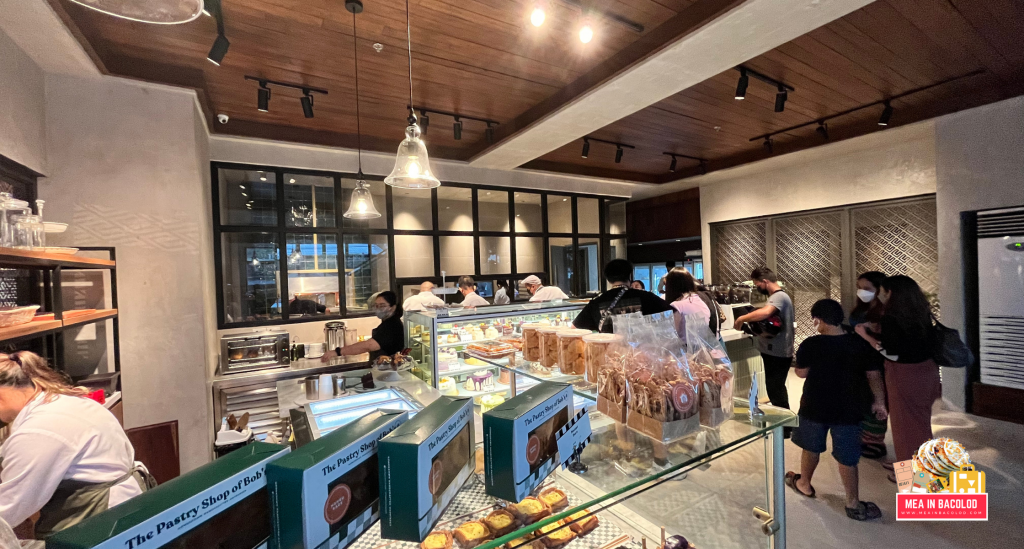 When I visited the place during its soft opening, I was overwhelmed by the crowd. In true Bacolod fashion, it was packed. I do not recommend that you visit the place in the late afternoon if you want peace and quiet as it will most likely be crowded.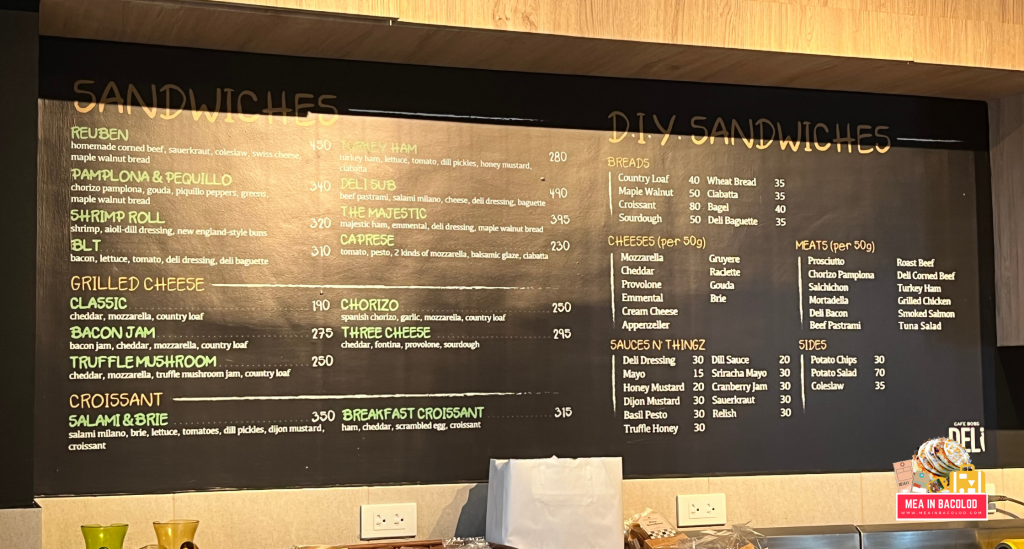 Also, parking is a challenge although the parking space in the old Cafe Bobs is available for use. When you come to visit, expect that you will have a hard time finding parking so you will have to find your own parking space. I parked behind Bob's restaurant across from the Dream21 building.
For now, please take note that they don't cater to reservations. This is temporary, of course, but they are only open for walk-ins for now. 
Lastly, I just want to commend the management and the staff. Expect that you will be treated with excellent customer service when you visit The New Cafe Bob's.
Basic Information
👉 Monday to Sunday 9:00 AM to 9:00 PM
👉 Facebook Page: The New Cafe Bob's
👉 Instagram: cafebobs