The recently concluded 1st Mayor Albee Masskara Fight Festival by the Empire Sports & Entertainment Philippines has undoubtedly left a massive punch hole in the recently revived Masskara Festival 2022 following the two-year hiatus.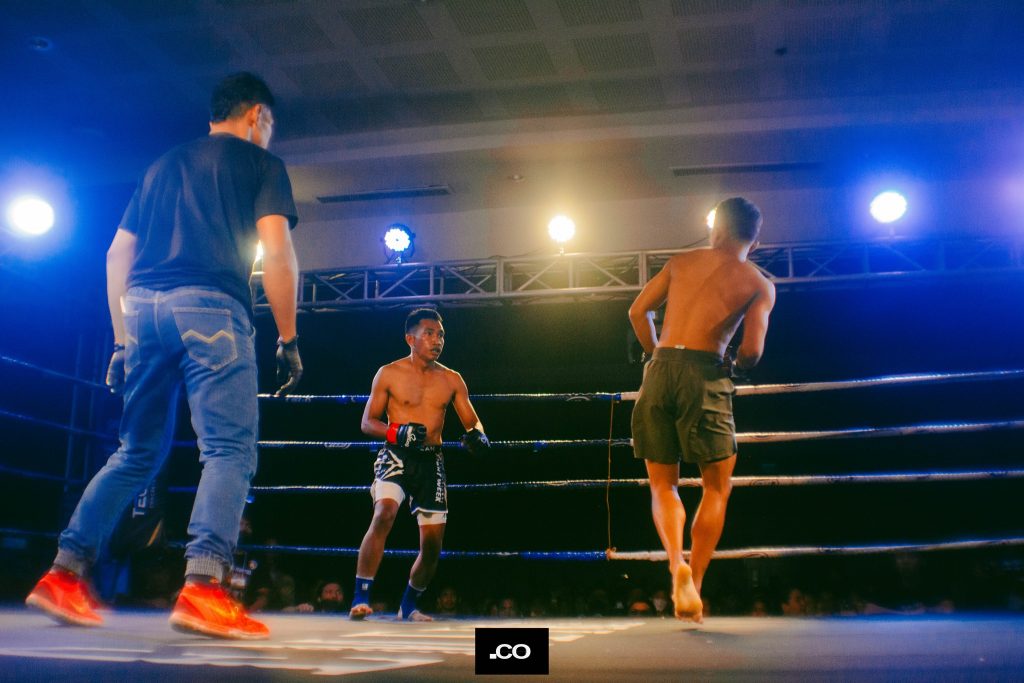 The action-packed and crowd-filled Masskara Fight Festival 2022 was held on October 14, at the Ayala Capitol Central Hall. The event showcased 24 worthy warriors in the arenas of Boxing, Muay Thai, and Mixed Martial Arts.
Partners and Concessionaires
From the ambiance down to the bouts, the event felt grandiose for many contact sports enthusiasts in the City of Smiles and even from neighboring cities. The venue was spacious with VIP seating, free seating, and general admission arrangements all around the ring. Moreover, the ring was perfectly centered so that people from the ringside to the farthest corners of the hall would not miss a single blow, kick, or takedown.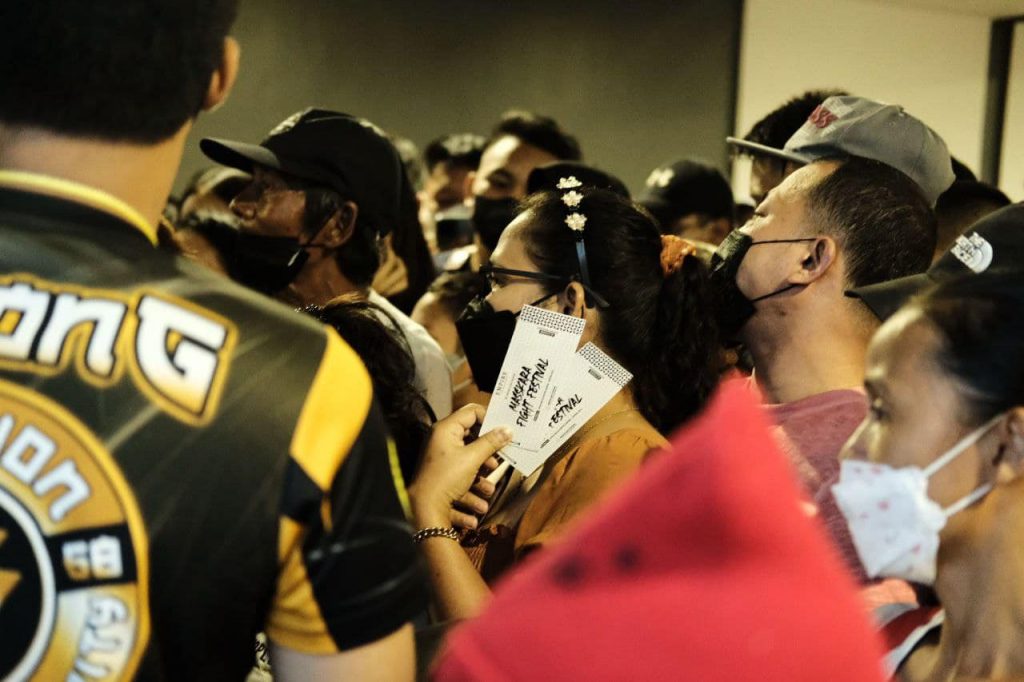 The event was in cooperation with:
MVIC Bacolod
Techtonic Concrete Industries Inc.
Teves Cares Live
Sponsors, Partners, and Concessionaires: 
Winners and Scores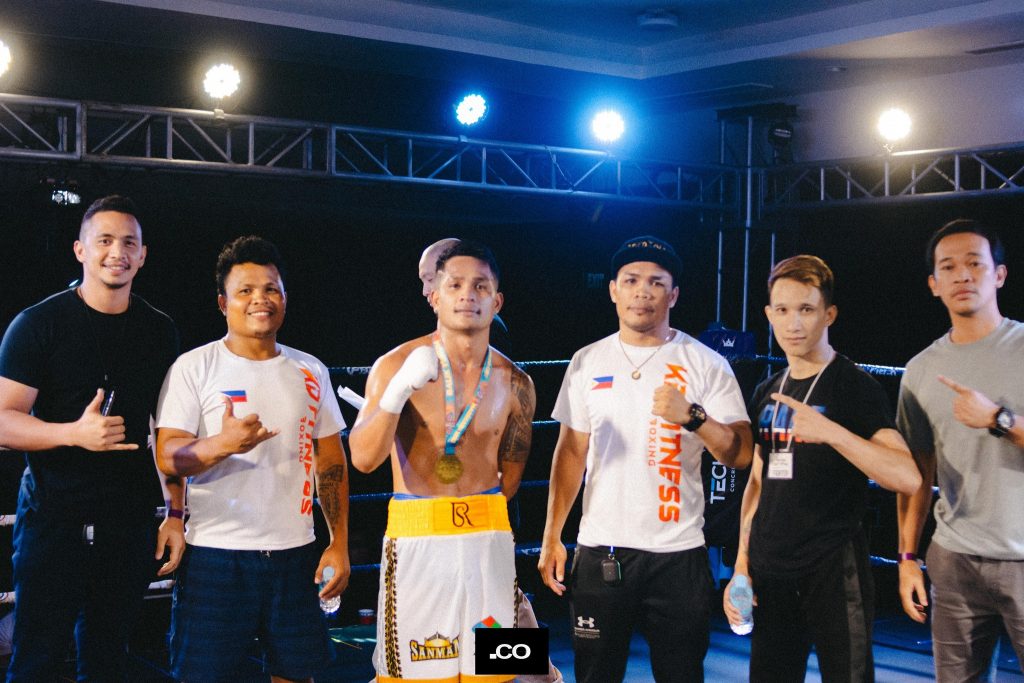 The following are the results of the bouts for each category:
MAIN EVENTS
Boxing
Rolan Servania VS Paul Varona
Winner: Servania (30-27;29-28)
Muay-Thai
Joselito Bianan VS Mark Mayang
Winner: Mayang (TKO)
Mixed Martial Arts
Leo Panes VS John Graves
Winner: Graves (TKO)
BOXING
Kenshin Arellano VS Janel Iña
Winner: Arellano (30-27)
Geneil Alit VS Jeffrey Concerman
Winner: Alit (30-27)
Mario Jaga VS Rechard Demacutac
Winner: Jaga (TKO)
MUAY-THAI
Ermielo Garces VS Romel Bargat
Winner: Bargat (29-28)
Sherwin Nuñesco VS TERSO ELLO
Winner: Ello (TKO)
Prince Ponclara VS Alvin Pahayahay
Winner: Ponclara (29-28;30-27)
MIXED MARTIAL ARTS
Steven Manzan VS Cris John Demafiles
Winner: Manzan (Submission)
Leonil Nuñesco VS Rubin Jaculbe
Winner: Nuñesco (TKO)
Eduardo Lajo VS John Graves
Winner: Lajo (TKO)
Who is Empire?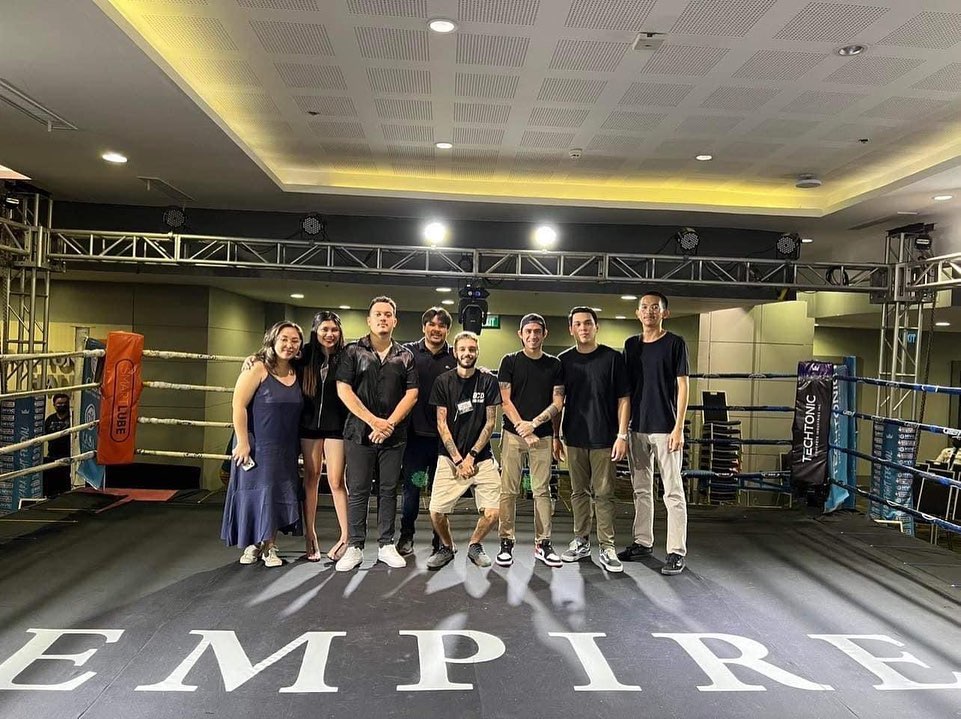 Empire Sports & Entertainment is an organization founded by Christian Abelarde together with his brother and mentor Al Abelarde and Nacho Zayco respectively way back in 2019. This successful organization started off with a modest idea of creating a platform for people to showcase their talents and pave their way toward their dreams.
The organization has grown a lot. It hosted three major and successful events in less than a decade of being in the industry despite going through rough patches when the pandemic hit all of us.
Currently, the people behind Empire are Christian Abelarde, Al Abelarde, Nacho Zayco, Julian Matti, Giben Lee, Alex Caplinger, Prex Banasing, and yours truly Mea Pabiona. We share the same enthusiasm in combat sports despite our diverse talents and passion and are eager to shine a spotlight on combat sports. Our mission and vision are to make Empire the best in promoting combat sports in the country.