Here in Bacolod, we have a saying: "Food  that taste too good will make you forget your name". Maybe you should write your name somewhere before visiting BonChon Chicken Bacolod. – Mea 🙂
Last September 16, I was invited to the inauguration event of BonChon Bacolod at the SM City Bacolod Mall. The place was jam packed as family members, friends, media partners and guests try the infamous BonChon chicken for the first time.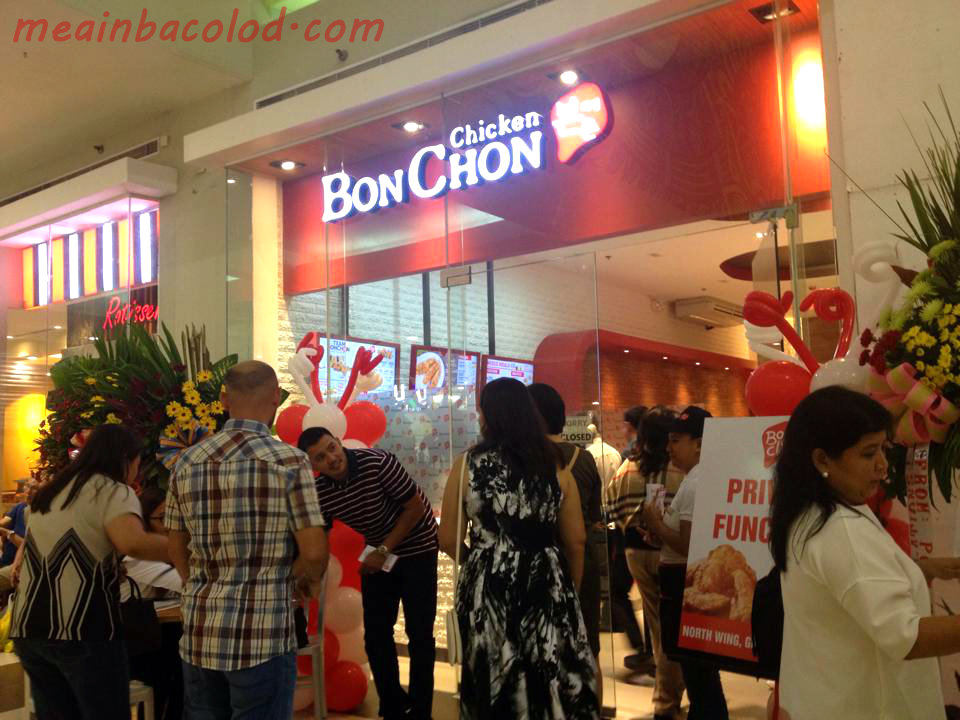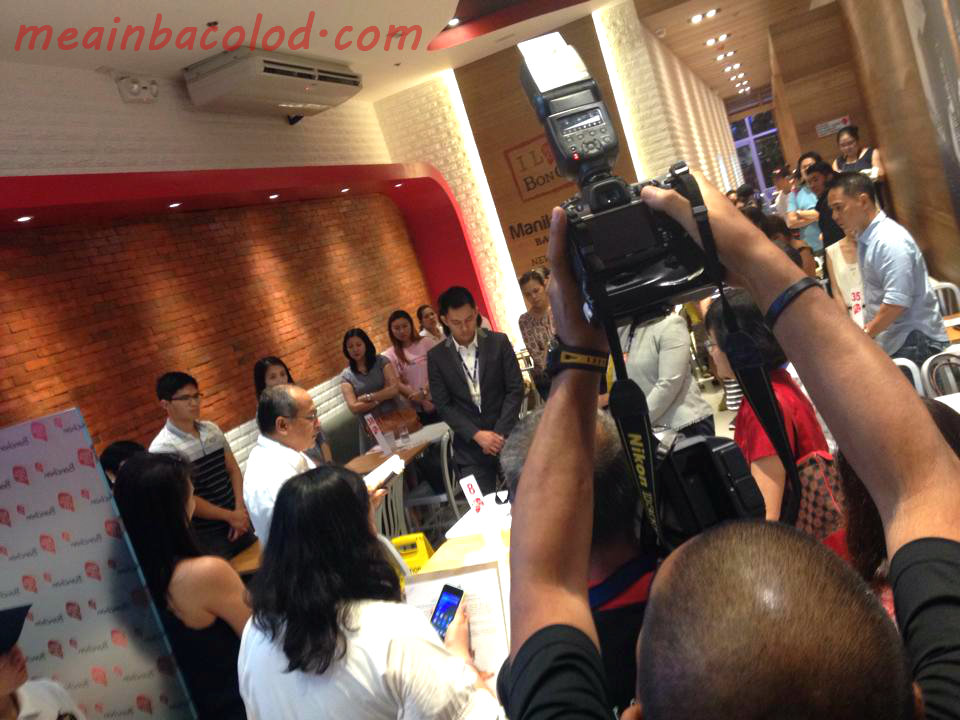 I've tasted the chicken as well as other items on the BonChon Bacolod menu and I've formulated my recommendations for why you need to visit today:
1. The Chicken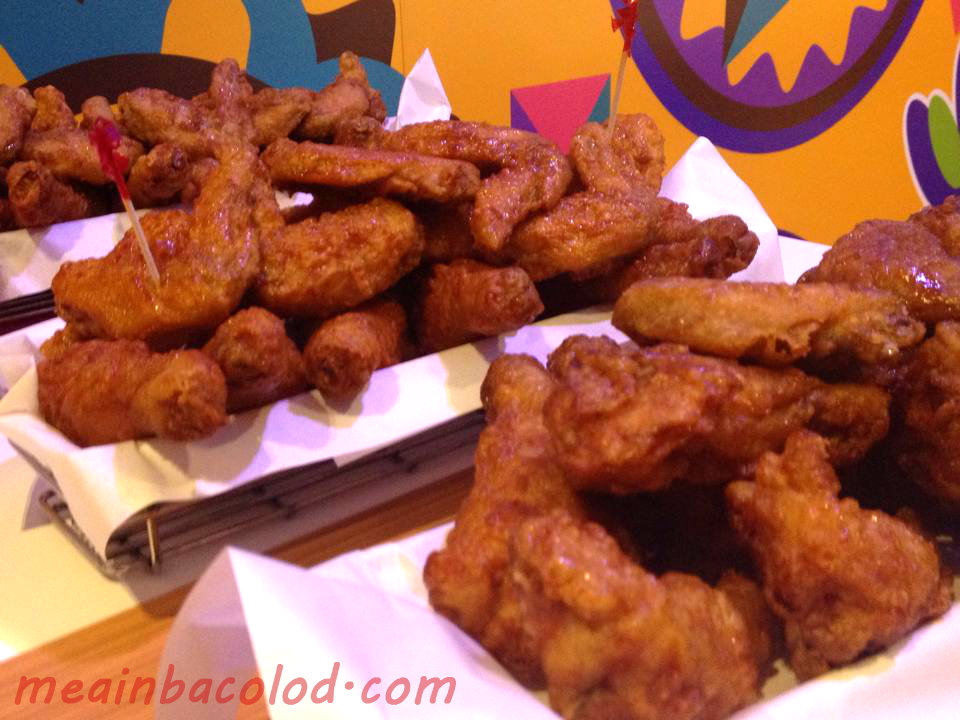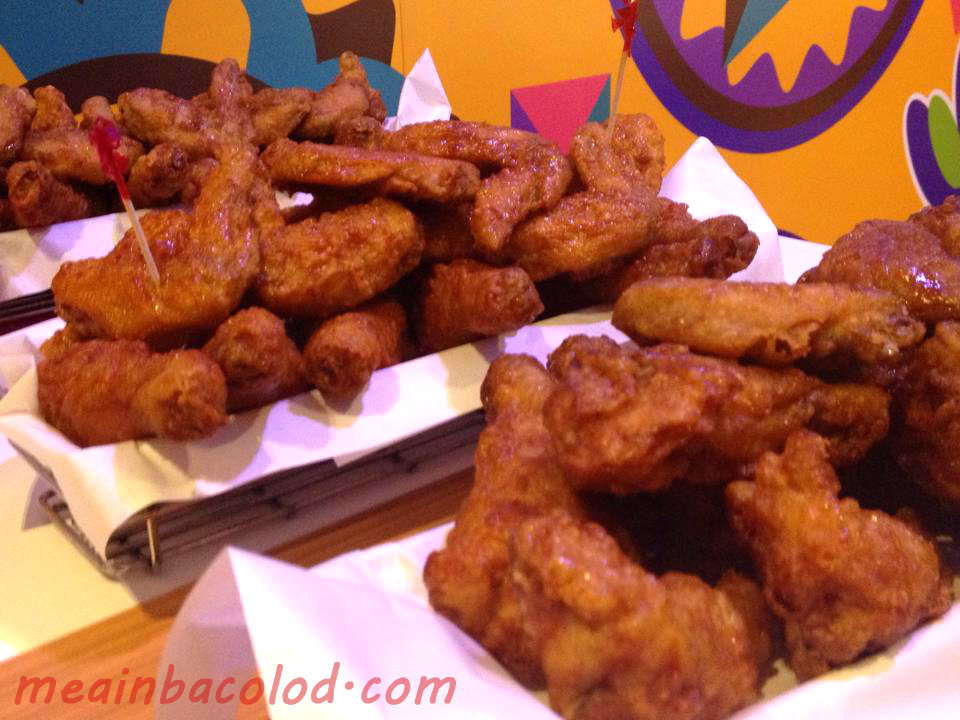 The whole point of going to BonChon is to taste its Korean-style fried chicken. I've personally tasted Korean-style fried chicken in Korean restaurants before, but I'd have to say that BonChon does it more distinctively. It's a matter of taste, of course, but that's just me. I can't emphasize enough how tasty BonChon's chicken really is. Give me a whole box of BonChon chicken and I'll be happy for days – well, until it runs out.
2. The Rest of the Food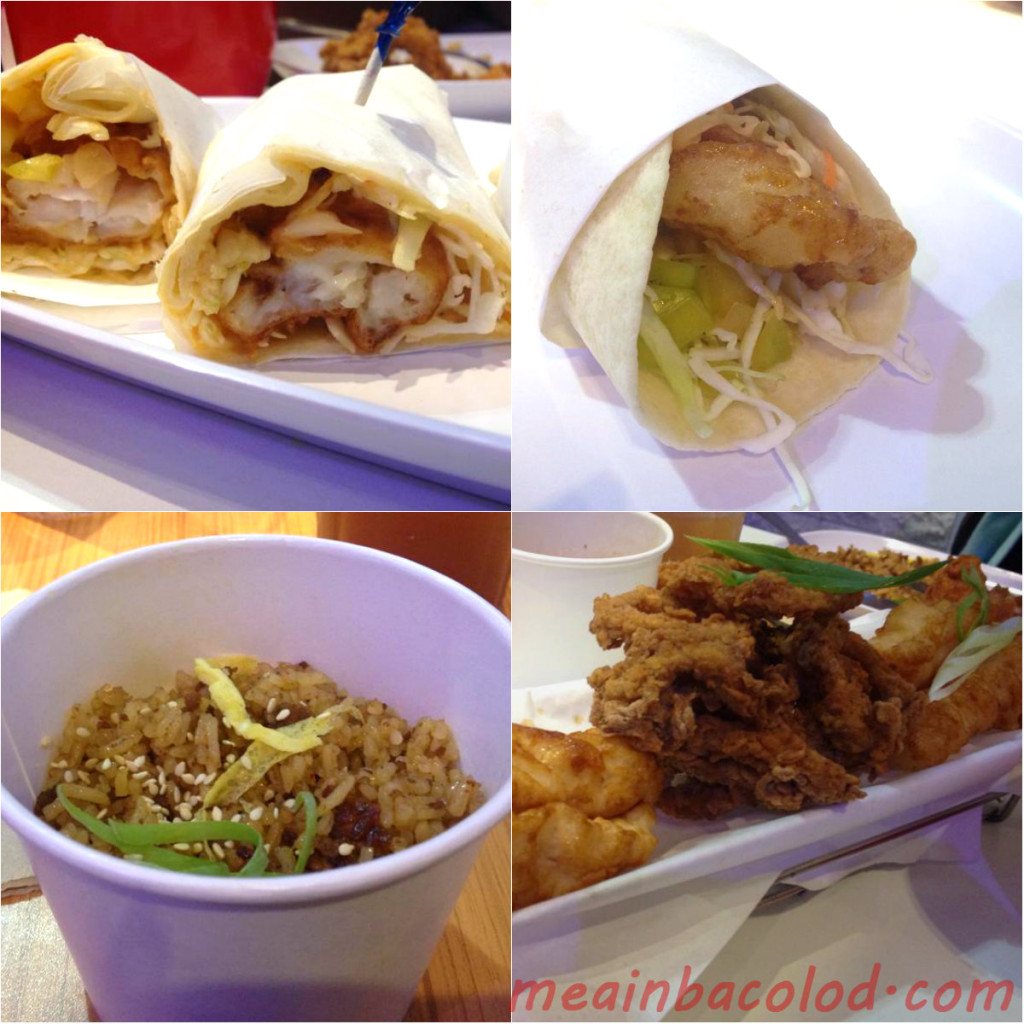 Of course, it's not just all about the chicken. There are several food items on the menu that can also tickle your taste buds. Here's what I recommend:
Fish Taco – hubby's personal fave
Seoul Fried Rice
Bulgogi Noodle Soup
Chapchae – which is basically the Korean version of our pancit
3. The Bacolod Flavor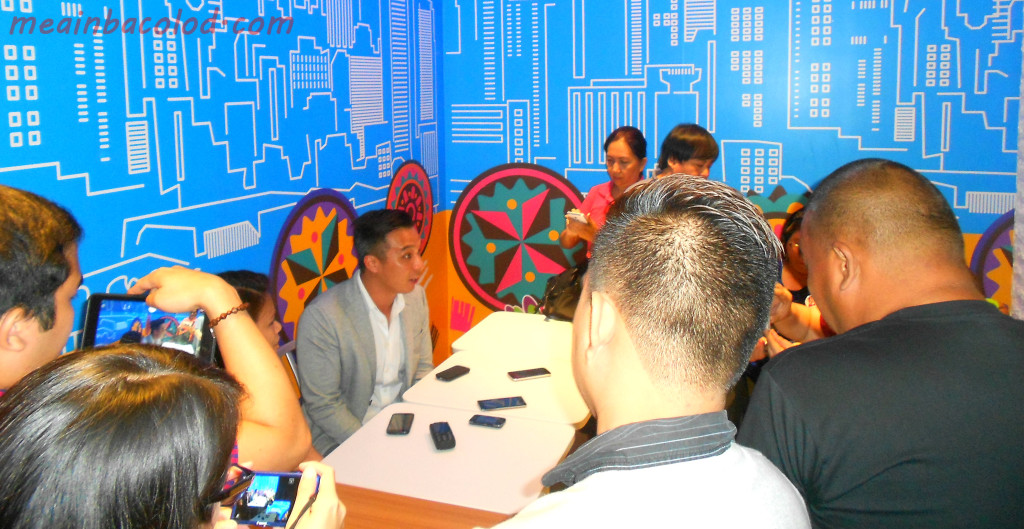 This is Mr. Scott Tan, Managing Director of BonChon Philippines, explaining that it's not just about one universal flavor for BonChon. He's trying to incorporate the Bacolod flavor into the BonChon Bacolod menu to make a distinct taste signature. This, I thought, was a mark of dedication and I'm really rooting for their success in the city; it's not just because their chicken is off the hook, just so you know.
4. The Variety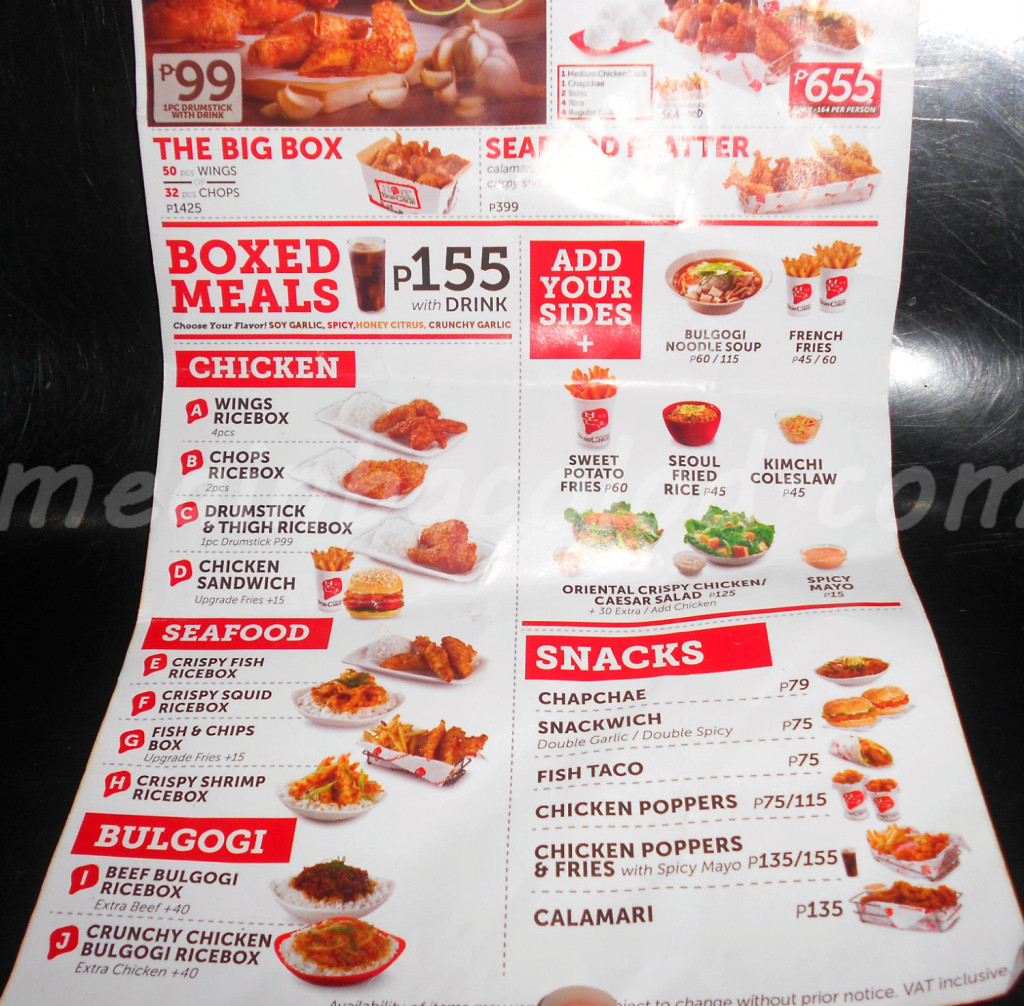 You get to choose from chicken meals, seafood meals, bulgogi meals and so on. There are also soups, sandwiches, sides and several snack options.
5. The Price
The price is affordable. It's just like most fast-food restaurants here in the city but I think the difference is that the quality and taste of the food is really something that everyone should experience.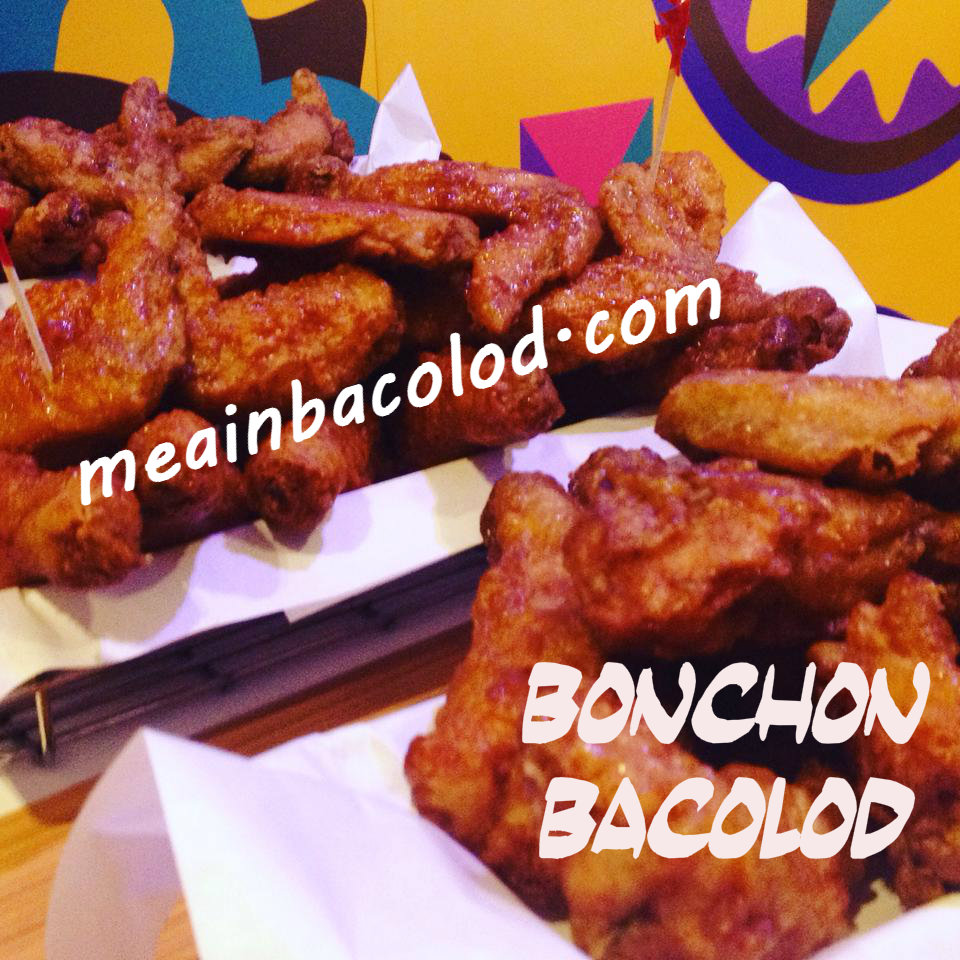 So you think today might be the day you drop by for a visit?