Let's talk money. I'd like to think that I'm good at handling money. It's all thanks to my parents, in my opinion. When I was younger, my dad gave me and my sister our weekly allowance every Monday. He would give it to us whole so we know how to budget our money for the entire week. My mom, on the other hand, run our family business which was a printing press. She's pretty good with numbers.
So, I guess you could say that we were taught how to handle money well. I'd like to think so, but I still have a lot to learn, especially with investments and business. That's why it's so important for me to grab every chance I get when a learning opportunity presents itself. It so happens that one is coming up MAY 6, 2017 (SATURDAY) at IKTHUS NORTH, MANDALAGAN HIGHWAY.
Event Poster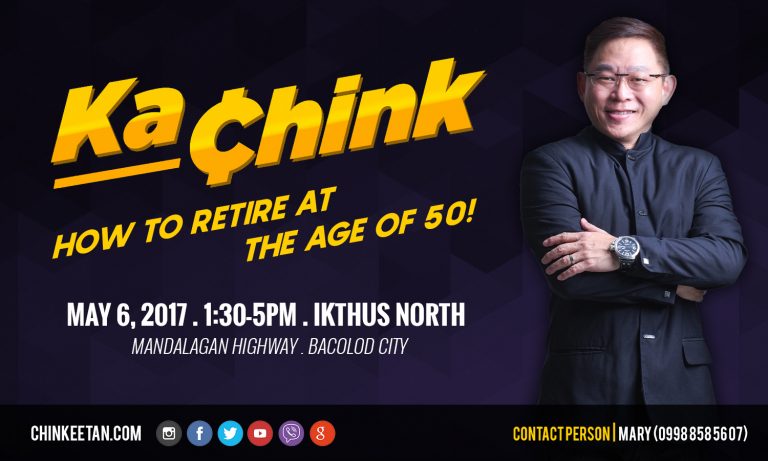 Event Details
Why would you be interested in the event? You'll learn how to grow, handle and protect your wealth in a way that will allow you to retire by the age of fifty! Get money to work for you instead of you working for money. Here's what you will learn:
How To Grow Your Wealth
Learn the ins and outs of investment
Learn how to invest like Warren Buffet
Learn how to earn income while you are sleeping
How to Handle Wealth How to save an extra P28,000 a year
Ka Chink! Giveaways
Good news for you if you're interested. The Negros Bloggers have teamed up with the Best Selling Book Author and a famous Life and Wealth Coach, Mr. Chinkee Tan to give you a chance to attend for FREE to his upcoming Wealth Conference in Bacolod City – KA-CHINK! HOW TO RETIRE AT THE AGE OF 50 on May 6, 2017 at Ikthus North, Mandalagan Highway.
This giveaway is open to all residents of Negros Island. No purchase necessary. Void where prohibited. The Giveaway Contest will start from 04/04/17 at 12:01 a.m. and ends 05/04/17 at 11:59 p.m.
7 winners will be selected:
3 Winners will get 1 Ticket to the event and 1 book from Chinkee Tan – Secrets of the Rich and Successful
4 Winners will 1 book from Chinkee Tan – Secrets of the Rich and Successful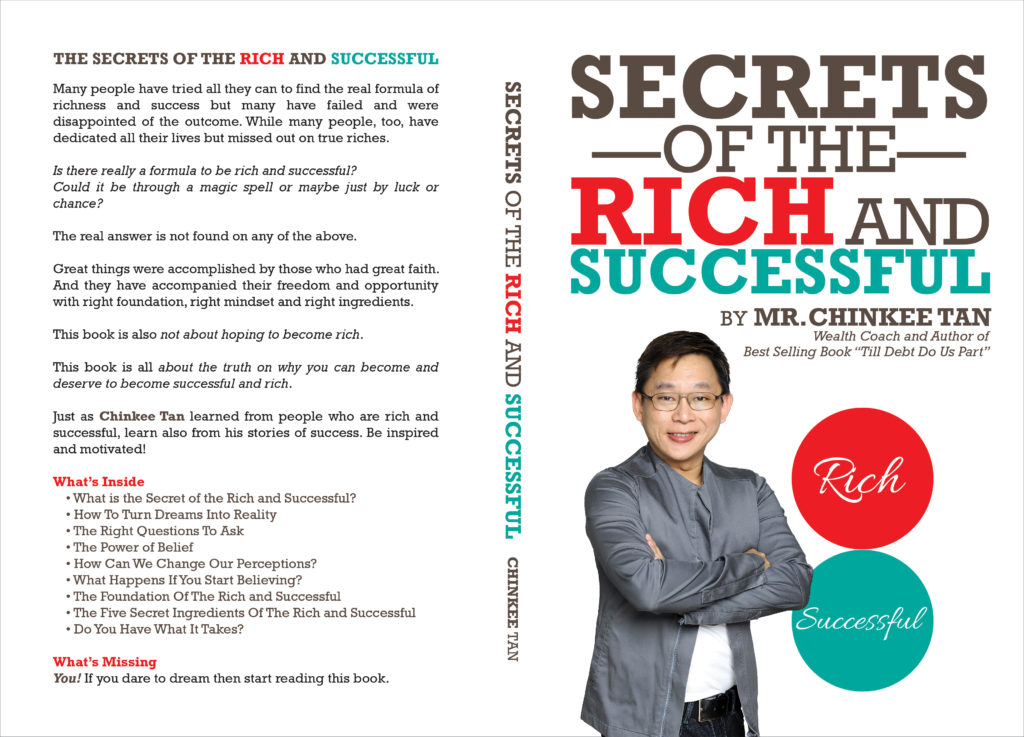 The winner will have 24 hours to respond to notification email to claim their prize or a new winner will be selected.
See Rafflecopter below to Join the contest.
a Rafflecopter giveaway

Team #NegrosBloggers are responsible for giving the winner their prize, all prizes must be claimed in Bacolod City. Hopefully, I will see you there the event. Don't miss this opportunity because you'll never know when a talk like this might be held next.