Movies – I used to watch them 3-5 times a day. At the rate I was going, I should have made my own blog for movie reviews. It was ridiculous, but luckily my binge is over. I have my ways of watching certain movies without going to the theatre but it would have been better if I had known the existence of HOOQ.
What is HOOQ?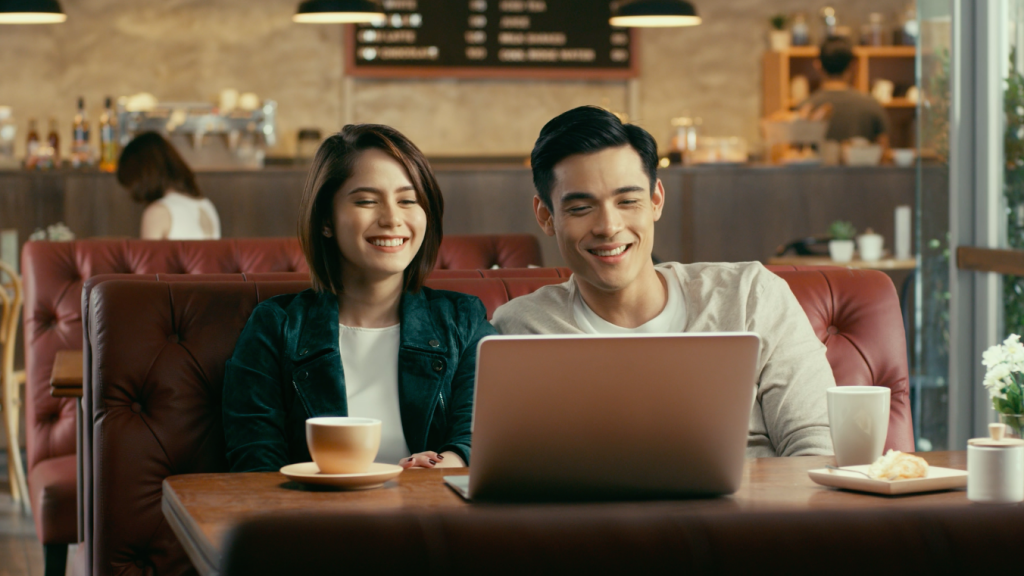 HOOQ is an app that lets you enjoy movies through your phone, tablet or laptop. It has over 10,000 movies and TV series. All you have to do is sign up, download the app, get the popcorn going while the app is downloading, dim the lights and you're good to go.
How to Sign Up for HOOQ + Benefits
You can either sign up or log in at HOOQ's main website. If you opt for the FREE trial, the website will require you to input your credit cards details or it will charge the monthly subscription amount to your Globe Telecom number. The way it works is this: you can avail of the free trial if you sign up for HOOQ on a monthly basis. The amount that you're going to pay per month is only P149 anyway. It can be free with Tattoo broadband plans, fyi.
It's a good deal if you always go on a movie binge. Plus, you get to see TV series like Gotham, My Husband's Lover (pinoy), Grey's Anatomy (personal fave), and even Little Lulu (remember the cartoon you used to watch as a kid?). There's so much more and it would take me almost a week to list down every movie and TV series HOOQ has. Instead of listing everything down, here's a better list that I can do:
Mea's List of 10 HOOQ Horror/Thriller Movies to Watch this Halloween
The list contains old movies. "Old" is a very subjective word but let's just say that they are old to me. As mentioned, they are from the Horror/Thriller genres so enjoy. Muhahahahaha! #evillaugh
1. Interview with a Vampire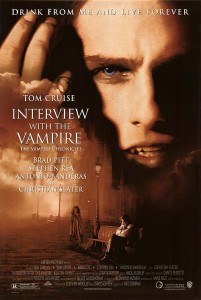 Ok, so this is not that scary but who can resist Brad Pitt in this movie? This was also the first movie I've watched that made me want to be a vampire and be with Louie forever and ever. You'll definitely feel old once you see how young Kirsten Dunst was in this film.
Mea's trivia: Tom Cruise's name in the movie was Lestat. He's the same vampire in the movie Queen of the Damned, one of my ultimate BFF movies.
2. The Witches of Eastwick
I know! This isn't scary at all either. Believe me, I will get to the scary bits later. You can classify this one as a comedy with a dash of witchcraft. See how amazing Cher looks in this movie! The three women on the poster are totally not related but, in the end, they get a great big mansion and a butler to boot. How? You'd have to watch it for yourself.
3. Beetle Juice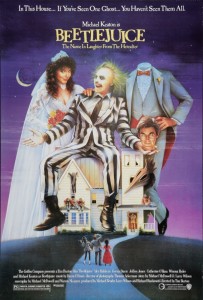 When I was younger, my dad would rent tapes of Beetle Juice cartoon episodes for me to watch. I have this faint memory of myself watching the movie version when I was around 4 years old. This is the last non-scary one, I promise, but I just had to put this in here because it's my childhood. I even wanted to change my name to Lydia after watching the movie version as a kid.
4. The Lost Boys
This may not be scary to me now but when I was a pre-teen, this movie gave me nightmares. Ladies and gents, this was before vampires were supposed to be good looking, sparkly and classy entities, suitable to be the boyfriend of an ordinary girl from a small town. Nope, the vampires in this movie aren't boyfriend material.
5. Hell Raiser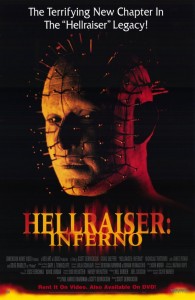 This movie was released in 2000. I watched this when I was a teen and all I can say is that it's scary and creepy. In fact, all Hellraiser movies are downright scary, creepy and disturbing. With this one, waking up in Hell is never a good way to start your day.
6. Fright Night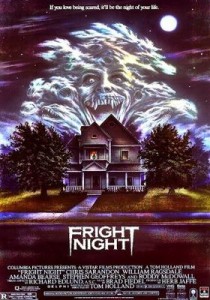 I saw this movie in my teen years. I've already seen the new version but the older one, this one, is definitely better. The vampires in the old movies area really ghoulish looking – yellow eyes, huge mouth, long fangs. Have you noticed?
7. I Know What You Did Last Summer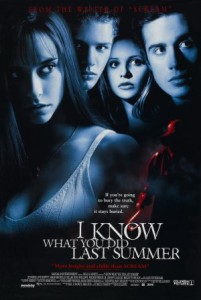 This movie is more of a thriller, as you may have already known. I used to love Jennifer Love Hewitt and Brandy. They were the reasons why I watched this movie back then. Am I a total 90's kid or what?
8. The Bone Collector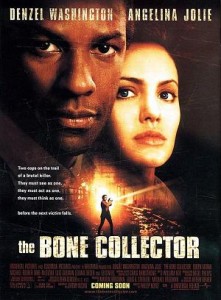 Yes, we're moving on to the thriller category of the list. The Bone Collector is simply a brilliant film with brilliant actors and actresses. It's a crime movie (I don't watch these kinds of movies often) but the storyline is very original and unique.
9. The Sixth Sense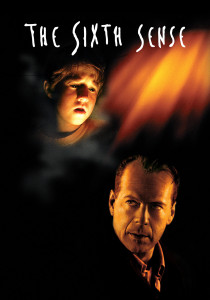 Is this a classic or is this a classic? There are a lot of famous lines adapted from this movie. It's scary, thrilling and disturbing – all three you can feel during the first few minutes of the movie's beginning. Watch for yourself and, maybe, by the end, you can also see dead people. Hala mo!
10. Idle Hands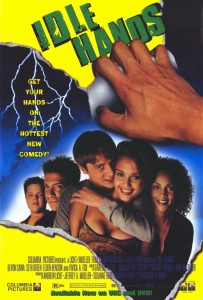 To top off my list is Idle Hands. This one is another ultimate BFF movie for me and best friend. We both watched this when we were in high school. And, although it may not be that scary, it touches on typical teen issues that still exist to this day – weed, girls, high school, laziness and so on. I, and my best friend, also learned a very valuable lesson from this movie: idle hands are the devil's playground. Also, it doesn't hurt that Devon Sawa's in the movie (crush!) and the soundtrack includes Rob Zombie's Dragula (we went apeshit over this song when I was younger).
---
That's it for my list ladies and gents. I'll be posting more movie recommendations soon but for now, start with these 10 for Halloween. Download HOOQ now and watch as many movies and TV series as you want for only P149/month.
While you're at it, don't forget me:
Twitter: @meainbacolod
Instagram: @kristoffandme