Have you been following my blog religiously? Then you should already know by now that I am part of an elite paramilitary organization: " Eagle Scouts". No I'm kidding. That was a excerpt from the 1984 movie: "Red Dawn". I'm actually part of the Negros Bloggers or, more officially, the Negrense Blogging Society, Inc. (NBSI). I joined around, I think, June or August of 2015.
My blogging life hasn't been the same ever since.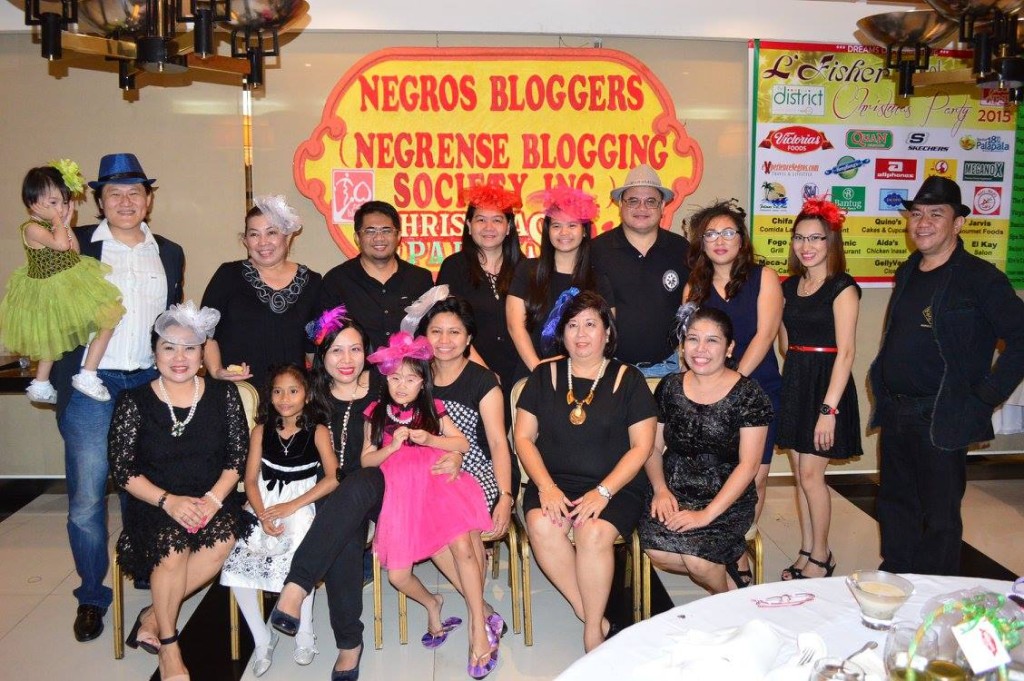 The Negros Bloggers (and my impressions)
Dhadha Garcia
Dhadha blogs about all sorts of things. She doesn't know that I know about her being a techie. How did I know this? Because during our SEO training, I saw that her laptop was big (assuming that the specs where higher than average) and she knew most things at the back-end of WordPress. She mostly wears dresses and I love that she does! So girly! She takes great pics too! She was our official photographer during our Christmas party.
Eduardo Joven
He is El Presidente (NBSI's current President; term: will remain in position until further notice). I like Ed because he's approachable, he's organized, he addresses issues accordingly and he shares the knowledge that he has. He did our SEO training (for FREE). He is not arrogant. Ed is humble despite owning a hit website filled with new and old pinoy recipes. Ed is nice and humble. Be like Ed.
Glady Reyes
Glady, Glady. Where do I even begin? Great hair, award winning blogger, has a mini version of herself (Gab the Cute). I can tell that she's a nature lover because I stalk her on Facebook. She's actually funny, "kalog" and she seems like she's game for any adventure. That's the kind of spirit I think she has – the spirit of an independent adventurer.
Maritel Riego Ledesma
We call her Doc because, get ready to be impressed, she's a doctor. She was the one who guided us during our Silay tour (organized by Viaje Negrense). It was then when I found out that she is Silay's walking history encyclopedia. Doc speaks her mind and she also loves makeup! She blogs about different things (except food) but her blog (the first one listed) is more about life and inspiration.
Maria Sigrid Lo
She is popularly known as Sigrid Says. She's my mentor and she encouraged me to join the Negros Bloggers. I'm thankful to her and her family because, sometimes, I feel like I'm an adopted member of Team Lo. She's 1/4 of the team, by the way. The other three being: Aya Dennis, Dindin and then Shiobe. She's known for her food posts – ask everyone! And, I feel like she's been to 80% of the restaurants here in the city!
Dennis Lo
This guy, I call Aya. He probably doesn't know why because I am not Chinese but I will divulge the reason now. I first met Aya at our Mother Church when I was new in TCF (Trinity Christian Fellowship). He had long hair and everyone, including the people that mentored me called him "Aya". It caught on to this day. Aya is gentle-spoken and, in my opinion, he should model for Viking's Bacolod because of this one picture during the opening where his face was filled with joy.
Claire Marie Algarme
I call her the traveler. She loves to do it! Just see her blog and most of her social media posts. She's addicted and it's such a great addiction to have – wanderlust! She also gives me rides most of the time (ma bawi ko nang). What I love about her is that she's nice and sweet but underneath the sugar-coating is an independent woman with an impressive resume.
Jojo Vito
Are there words to describe Jojo? I can think of a couple: creative (x 100), talented (x1000), a blast to be with (x10,000). He also loves travelling, is down to earth and my partner in crime (for after meal "treats"). He should've been a comedian because he's that funny. I look at Jojo as a wonderful package filled with good, creative and positive things!
Maricar Dabao
Surprisingly, she's my maninay. She and my mom are friends. She and my aunt (shout out to tita Gardenia) are besties. It's a small world, indeed. Maricar is very caring and is fun to be with especially when Jojo is added to the mix. Many may not know this about her but she's game for almost anything (posing with Lechon or developing a Viaje Negrense swim wear with the logo at the _____ region). She's a good sport!
Bea, Eli and Elena Gatanela
This blogging family is also enjoyable to be with. What I like about the couple (Eli and Elena) is that they seem to be serious at first but, oh boy, was I wrong after only a few meetings. They're all fun-loving though Bea, their daughter, can still be shy most times.  I also feel like Bea has so much potential and I'm glad that Eli and Elena are tagging her along to blogging events so she can develop her writing and be the heiress of bacolodliving.com.
May Castro
This lady is so supportive that it does her an injustice to not be included in the list. I call her Ms. May because it's formal. I later on found out that she's not so formal – she likes to laugh and smile, she tells secrets, she makes jokes and she's very down to earth. I still call her Ms. May though because I respect her so much. Maybe a time will come that I will begin to call her May but not now.
Holidays with the Bloggers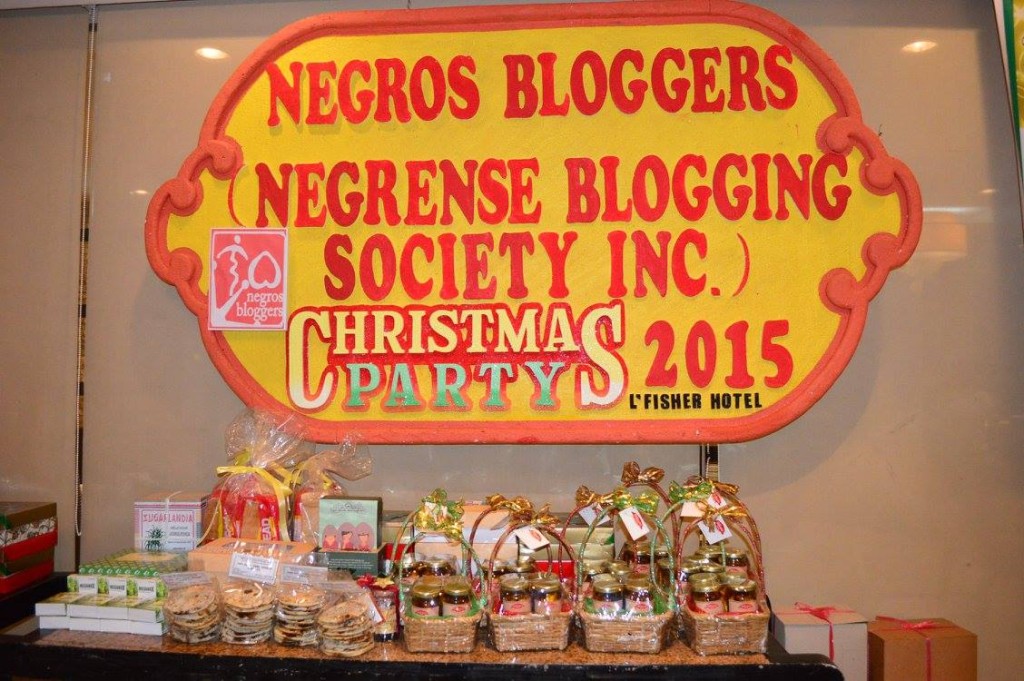 Christmas Party at L'fisher Hotel
As bloggers, we are very fortunate that most businesses in the city support us. We've had a lot of sponsors and partners during the passed year and we're truly thankful that they see the value in blogging. I would personally like to thank the following companies for making our Christmas party extra special:
Very big thank you from me and my fellow bloggers 🙂
New Year at Bantug Lake Ranch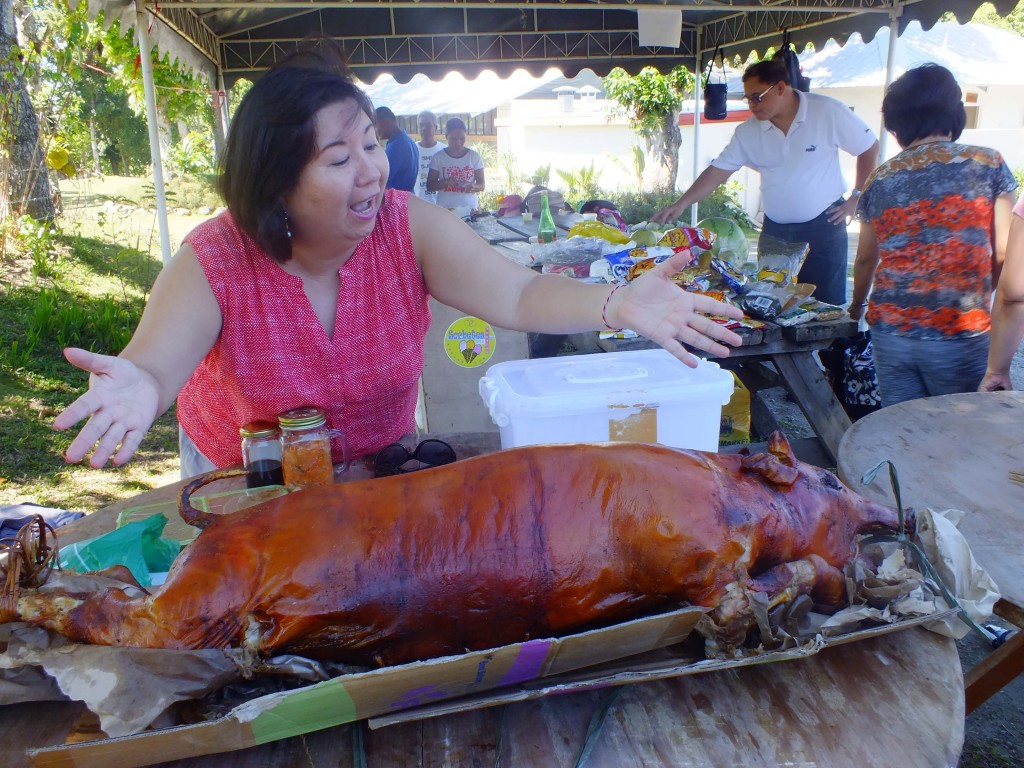 We also celebrated the beginning of the year with a family day/New Year's party at Bantug Lake Ranch, sponsored by E. GATANELA REALTY CO., Globe Telecom, SM City Bacolod, Beauty and Butter, Delicioso Wine Food Coffee, Krispy Kreme as well as others.
Another big Thank You to our sponsors!
I/We Blog Because
I know what you're thinking. You might say that I or we blog because of the perks. No, it's very much a lifestyle and a passion. Some of my colleagues are passionate about food, cooking, travelling and so on. We whole heatedly appreciate the perks! If businesses see the value in our work, it could be a motivation but it's not the main reason why we all blog.
The Coming Year
This 2016, I hope to have more success, not just for myself but with every member of the Negros Bloggers. I'm thankful that I am part of this group because they have become my new family. I always have fun when I am with them and there's no competition or negative talk in the group. We're just a bunch of happy people who love writing and blogging.
If you want to know more about how to join the group, please LIKE our page here.