I always look forward to Saturdays and Sundays because, apart from the usual family activities we have, I get to visit RIBS and MORE at the Negros Farmer's Weekend Market. The stand is owned by the Aves family. They're right next to our juice stand which makes their delicious menus easily accessible. Tulok pa lang sa display, ga ragu-ok na ang tyan ko (Just the sight of their food makes my stomach growl).
Here are a few of my favorites from RIBS and MORE:
Tacos and Nachos
I cant count how many times I've had the nachos. It's almost always a staple food item for when I visit the Negros Farmer's Weekend Market.
A close up of the nachos will be more than enough to convince you to try a plate. The serving is probably good for two but honestly, I can finish one all by myself.
Deep Fried Goodies
Who doesn't love a good deep fried viand? I know I can't resist one! At RIBS and MORE, they have two different deep-fried goodies I've already tried: the fish fingers and the shrimp tempura. These dishes have sauces that go with them. My personal favorite, and my son's as well, is the shrimp.
My son doesn't usually dip his shrimps in the sauce it comes with so more for mom!
Burgers
I don't know why, but eating home made burgers are always better when it's a Sunday. This is just in my opinion, but having a RIBS and MORE burger at the alfresco-esque ambiance of the Farmer's Market makes the sandwich taste better. Makes you feel like you're at a barbecue too.
Rice Meals
RIBS and MORE also has rice meals. The shrimps earlier usually come with yellow rice but you can still order it without.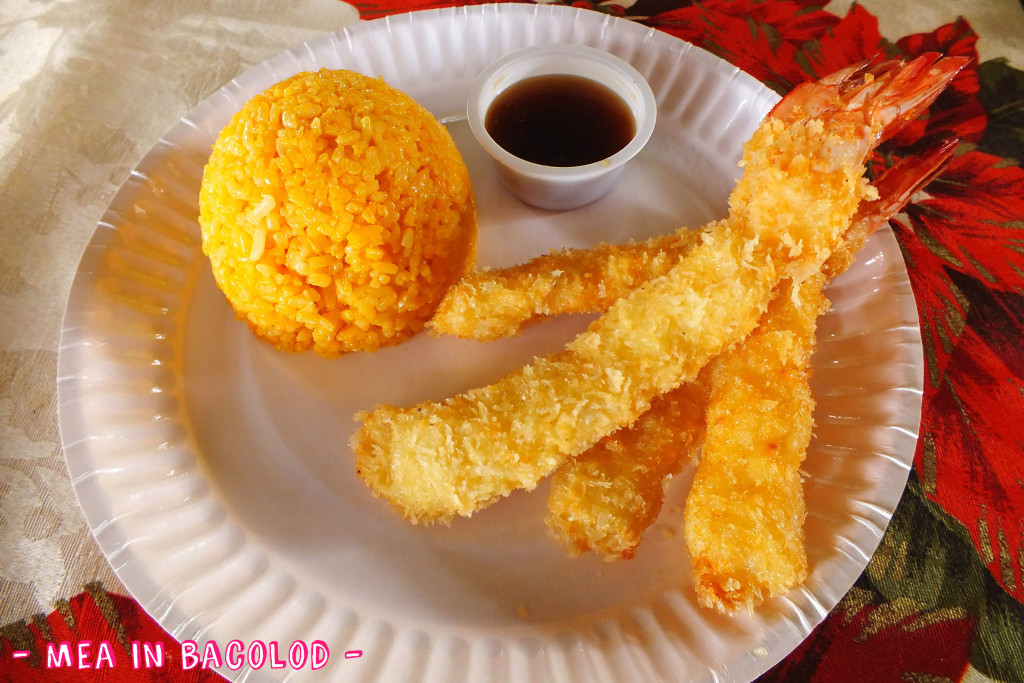 And, last but never the least, is the back ribs. It isn't called RIBS and MORE for nothing. Take a look at this rack of ribs and tell me that you don't want to sink your teeth into it.
NEW on the Menu
Shrimp Toast for P70 (4 pieces)
Visit RIBS and MORE at the Negros Farmer's Weekend Market
If my food photos captivated you in a way that no one can explain, tomorrow is your chance to get a taste of the real thing. Drop by for breakfast or for lunch on Saturday and on Sunday for ribs and more!