If you follow me on social media, and you definitely should, you'll know that I went on a short trip with other bloggers to the island of Guimaras. It was my first visit, and thanks to Nature's Eye Guimaras, a resort on the far side of the island, I got to see how beautiful Guimaras really is.
A Guide to Nature's Eye Guimaras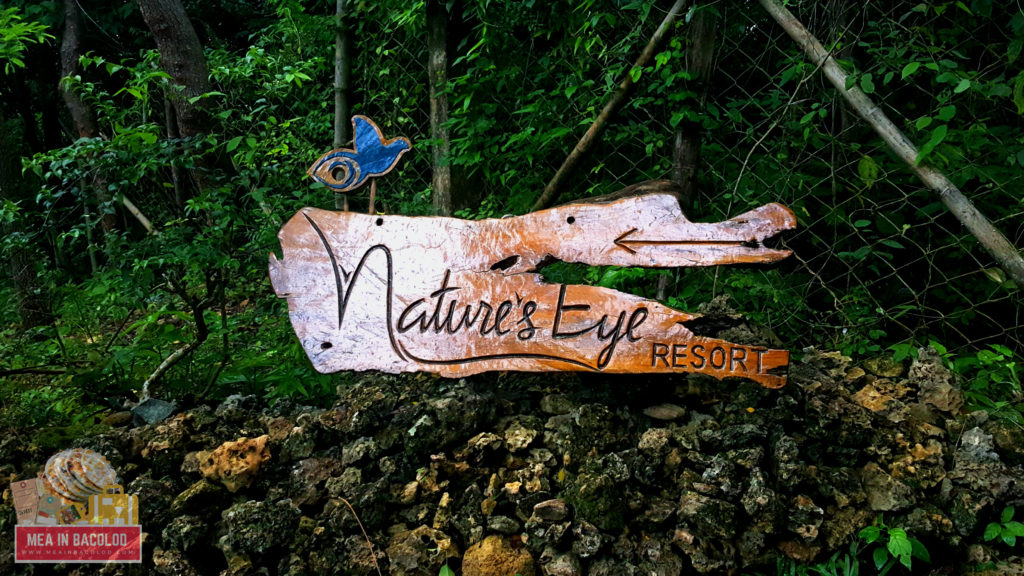 Nature's Eye Guimaras is a resort that offers tranquility and privacy. It's located in Brgy. Tando, Nueva Valencia Guimaras. It's not as accessible as other resorts but the seclusion of this hidden jewel is part of the package. From my experience, it's a resort designed for adventurers, nature lovers and honeymooners.

How to Get to Nature's Eye Guimaras from Bacolod
Take a fastcraft from Bacolod to Iloilo. Ticket prices vary depending on the fastcraft you are going to take.
From Iloilo pier, you have to go to Ortiz Wharf. You can do this on foot or you can ride a taxi.
Take a pump boat/passenger boat to Jordan, Guimaras.
From the Jordan wharf, you can rent a tricycle or a multicab for you to get to Brgy Tando (where the resort is).
Brgy Tando to Nature's Eye Resort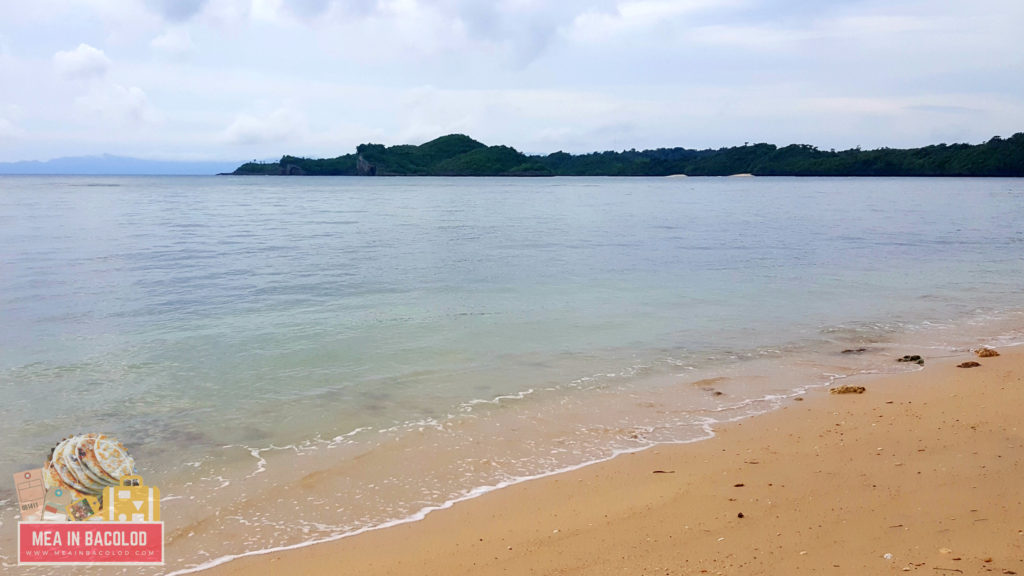 Nope, you're not done traveling to the resort yet. From Brgy Tando, you're going to take a short hike to the beach shown above. From this beach, you will have two options (whichever is available):
If the boat is NOT available, you will continue your hike to get to the resort. The terrain is, I would say, somewhere between easy and medium.
If the boat is available, you'll take it to the resort's jetty.


Arriving at Paradise
When you arrive at the gate or jetty of Nature's Eye, you will be directed to the dining area where you can rest before going to your room. At this area, you will see the owner's, Rowena Amancio, cottage, tables and benches, and her unique outdoor bathroom (which you have to see for yourself).
Check-in Time: 2PM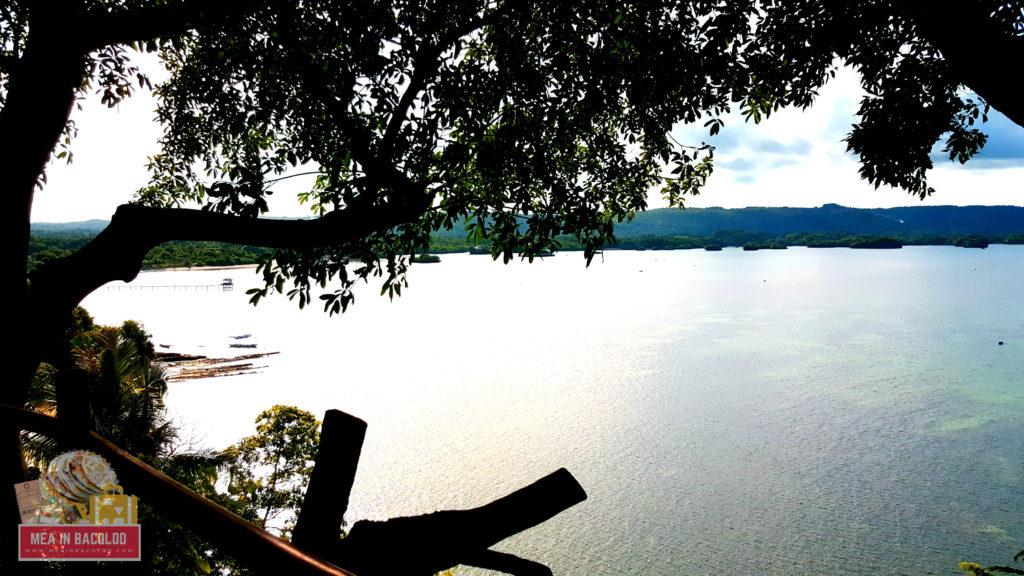 If you want to go straight to your room, you can as long as you arrived during the check-in time which is 2PM. No worries if you arrived early because that's what the waiting area is for – sit yourself down, have something to drink, and take in the view. You can also explore the resort if you're not tired.
Food at Nature's Eye Guimaras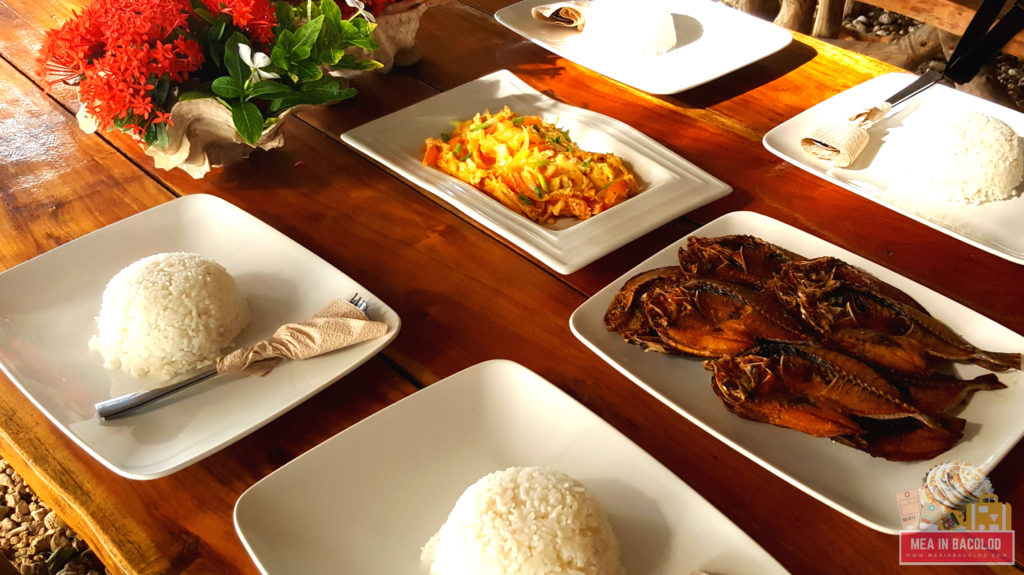 As you may have noticed, the resort is not easily accessible which means that you can't really go out and then go to the nearest "tiangge" to buy something. But, you don't have to worry about food because the packages the resort currently offers include breakfast, lunch and dinner. Click on the photo below to know more details about the packages.


Me and my blogger friends stayed there overnight and we got to eat breakfast, lunch and dinner at the resort. The food is A+! Of course, it's not gourmet but Manang Indang's cooking may, very well, compete with the home-made dishes prepared by your mom or grandmom.
Accommodation at Nature's Eye Guimaras
Nature's Eye Guimaras currently has four (4) accommodations that you can enjoy. Each room is Instagram-worthy. The structures have been strategically built to cater to the majestic view from the resort. Staying in one of the rooms will make you feel closer to nature. The bathrooms are especially note-worthy and you will see why from the pictures.
Where We Stayed: Ocean View Cottage – P3500 2D/1N
Ocean View Cottage Details
P3500 2D/1N
Min 2 Pax, Max 5 pax
P350 additional person
With AC
Shell Cottage – P2000 2D/1N
Shell Cottage Details
P2000 2D/1N
Min 2 Pax, Max 5 pax
P300 additional person
No AC
Cliff Cottage – P3000 2D/1N
Cliff Cottage Details
P3000 2D/1N
Min 2 Pax, Max 5 pax
P350 additional person
With AC
Sunset Cottage – P2200 2D/1N – For Honeymooners
Sunset View Cottage Details
P2200 2D/1N
2 pax ONLY
No AC
What to Do at Nature's Eye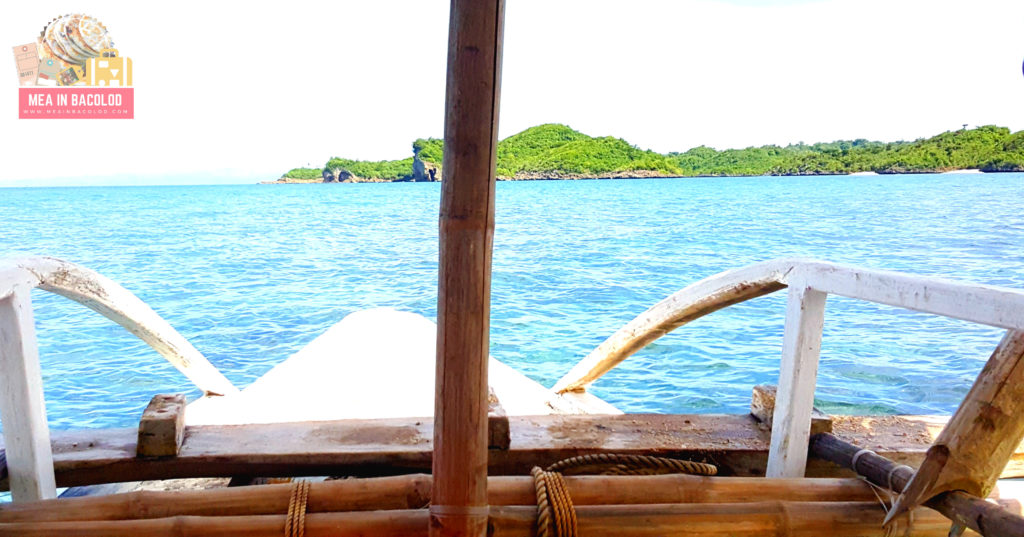 There are a couple of things you can do when you are at the resort. You can go exploring, swimming or island hoping. I'd recommend island hoping so you can make the most out of your trip. The packages the resort offers currently have island hopping as an inclusion so, again, please do check the latest offers on their Facebook page by clicking on the photo below.


What to Know Before Going to Nature's Eye

The resort is expanding so you can look forward to other amenities in the near future. It's also important to remember that the owner, Rowena Amancio, is a nature lover herself, and this love of hers translated into how she built the resort. Please remember:
That the resort is a place to relax. Be courteous of other guests.
That one of the resort's aim is to encourage guests to be close to nature. Do not liter nor pick flowers.
Manang Indang (the cook) is at your service. If you need extra rice, ask.
The signal isn't going to be very good but if you stay at the dining area, you will get a bar or two.
To talk to Ms Rowena. She is very accommodating and she will gladly sit with you after you've eaten to tell you more about why she built Nature's Eye.
Disclaimer: My stay was shouldered by Nature's Eye, however all statements I have on this post have not been influenced in any way.
Don't Forget to Bring
Bug Spray
Sunblock
A hat
Reliable flip flops/shoes
Contact Details
SMART – +639077579055
GLOBE – +639262791189
Look for Ms Rowena Amancio
Facebook Page Nature's Eye Beach Resort