It's not everyday that the City of Smiles is graced with a foreign film festival. In fact, we haven't had any foreign film fests at all until yesterday. Through the partnership with SM City Bacolod, EIGASAI, a film festival that has been celebrated in Manila for about 20 years, has extended their reach to Bacolod City, giving birth to the first ever EIGASAI Bacolod Film Festival.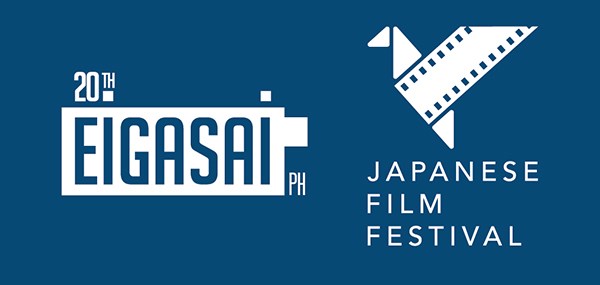 Opening Night of Eigasai Bacolod
I was invited to the opening and as expected the turn out was turnt up. City officials, several organizations, local media, Japanese citizens living in the city, bloggers (myself included), students and some of the general public were able to enjoy EIGASAI Bacolod's opening night. The first ever film shown was "Her Love Boils Bathwater".

No Spoilers Opening Night Movie Review – 9/10
Her Love Boils Bathwater is a film that many will appreciate. It's rated PG and hits close to home as it portrays common familial issues. The film depicts troubles in a marriage, parenting difficulties, extramarital affairs, friendship, and, most of all, a mother's unconditional love. Rie Miyazawa, main actress, was superb in the film. The rest of the cast was nothing short of amazing too.
What to Expect
One shouldn't expect an artsy film nor a film with a lot of action scenes, but what "Her Love Boils Bathwater" will give you is something closer to your heart and that's what makes it a must-see. Important FYI: Bring your tissues. A whole box of it. As you may have guessed, it's a drama film and I know that most of you reading this will probably discount the film because of its genre but I'm telling you that this is far from the usual "chick flicks" you've seen on screen. It's going to be a waste if you don't see this film – trust me.
EIGASAI Bacolod Brings You FREE Movies
Did I mention that the EIGASAI Bacolod Film Fest brings you films for FREE? Yes, that's absolutely right. This is not a typo. It's really FREE – all 12 films you can watch with your friends at SM City Bacolod free of charge. Here's the schedule. I suggest that you go early because the films are under a first-come-first-serve basis.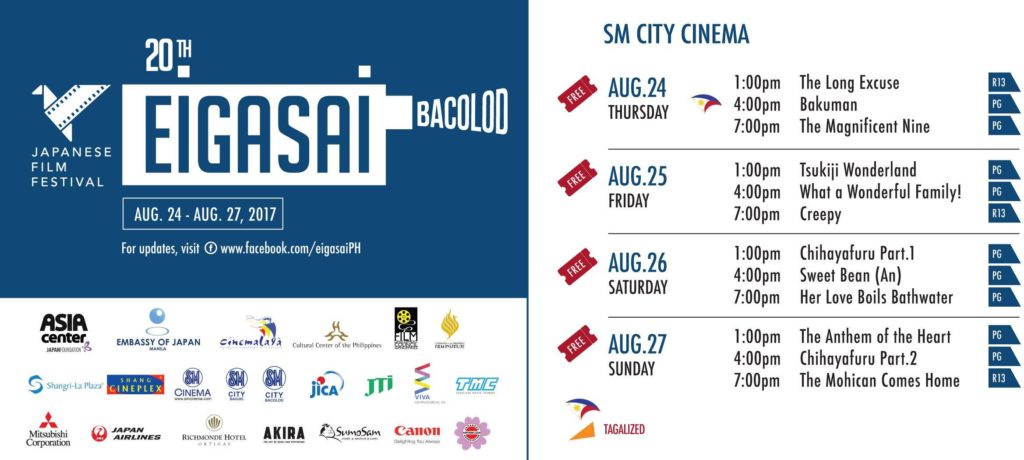 EIGASAI Bacolod Trailers
Don't forget to LIKE Eigasai PH on Facebook as well as the Mea in Bacolod FB Page for more event updates. You can see all the trailers on my friend DhaDha Garcia's blog the Blue Ink. Check the trailers here.