SM City Bacolod is once again presenting ZOOFARI – an indoor zoo featuring different animal groups. The event is already on its 6th year but even if it has been around for a while, Bacolodnons still cannot get enough of it.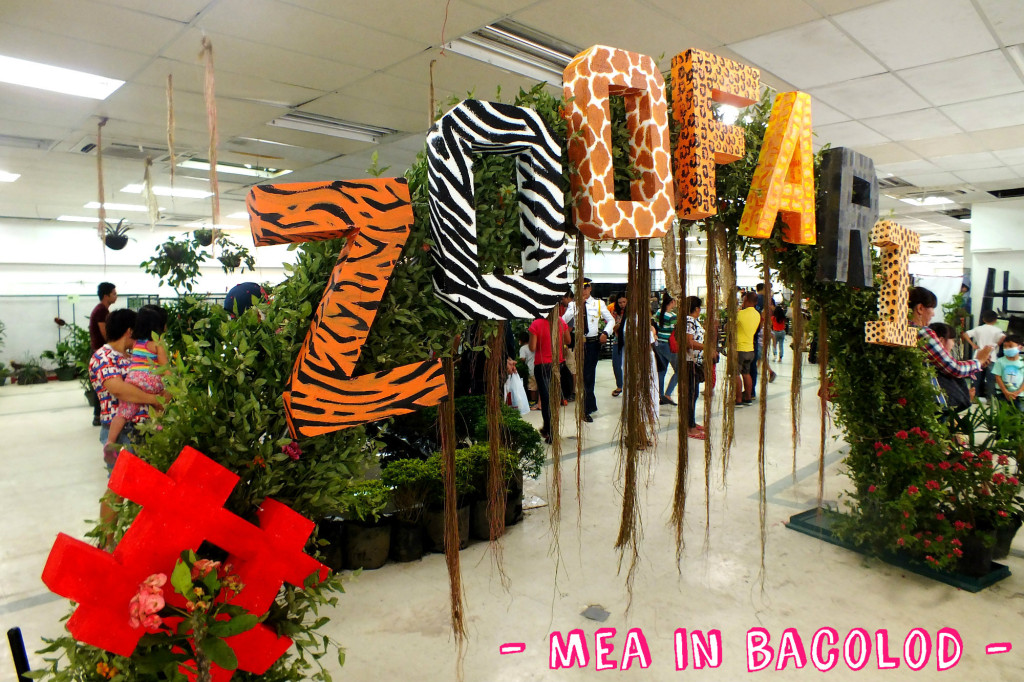 Information
Location
You'll find ZOOFARI where the former SM appliance center was, at the back of the supermarket. You can't miss it because it has a circus ticket booth outside where you can buy your tickets.
Ticket Price
A ticket costs P50. That's per individual. If you're bringing kids along, and I'm sure you will, you have to pay per individual regardless of the age.
What You Probably Did NOT Know
This is actually a sort of fund raising event. Your P50 is actually a donation. This will go to SM Foundation's environmental projects! A visit to ZOOFARI means that you and you're kids are going to have fun while helping SM help the environment.
The DENR visits and checks all of the animals as they are one of the event partners.
Animal Photos and Reminders
You won't be disappointed! Since the location is big enough, expect to see a lot of interesting animals. It was fun to take photos of them because some seemed to gravitate towards my camera.
The Miniature Horses and the Donkey
Reminder: It is possible to pet the horses and the donkey but please ask permission from the watcher/handler first before doing so.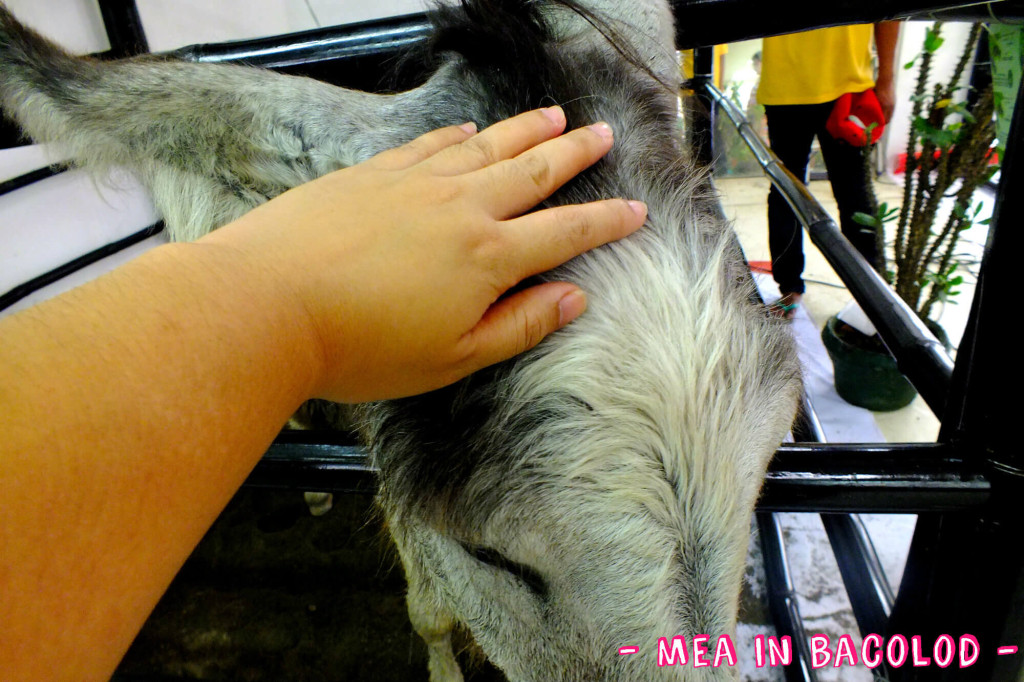 An Emu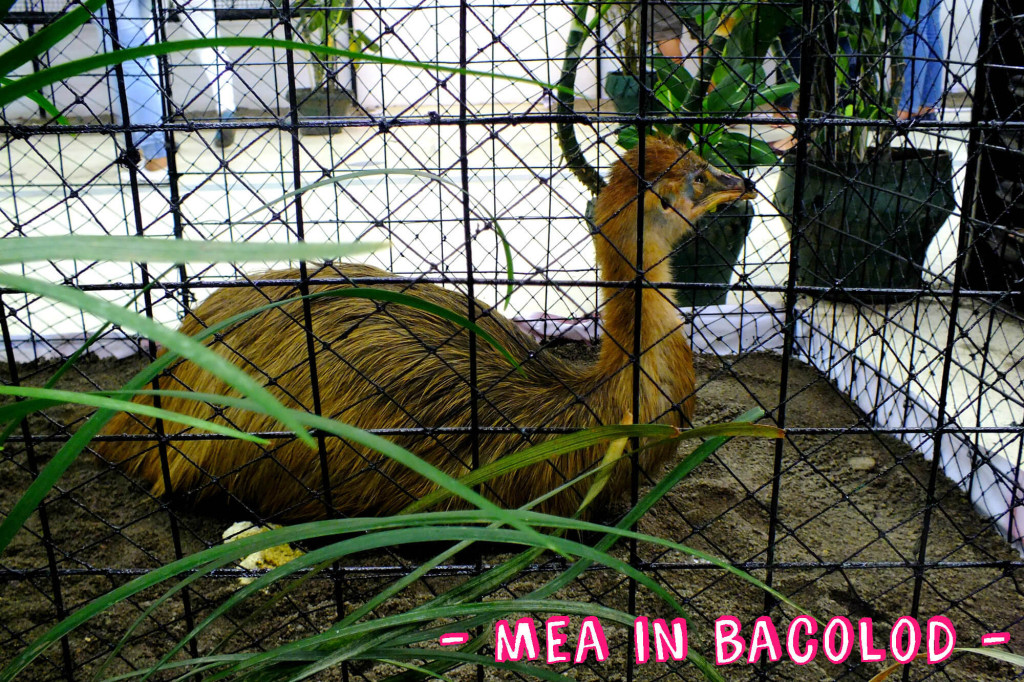 The emu is the second-largest living bird in the world by height, after its relative, the ostrich. (source: Wikipedia)
The Armored Crab and the Baby Croc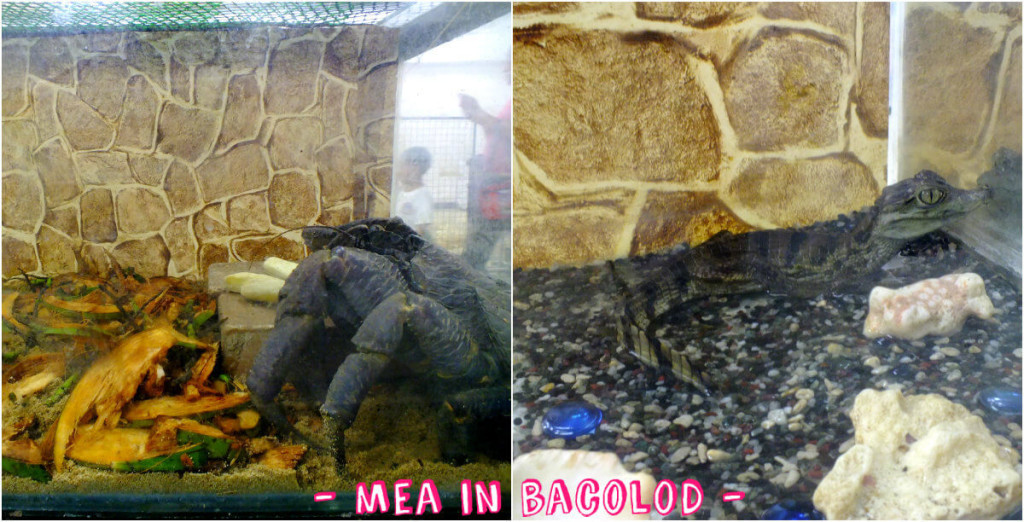 I forgot what this crab is called but it looks like one of my son's hermit crabs only 100x bigger. The baby crocodile knows I was taking a picture of it.
The Albino Snake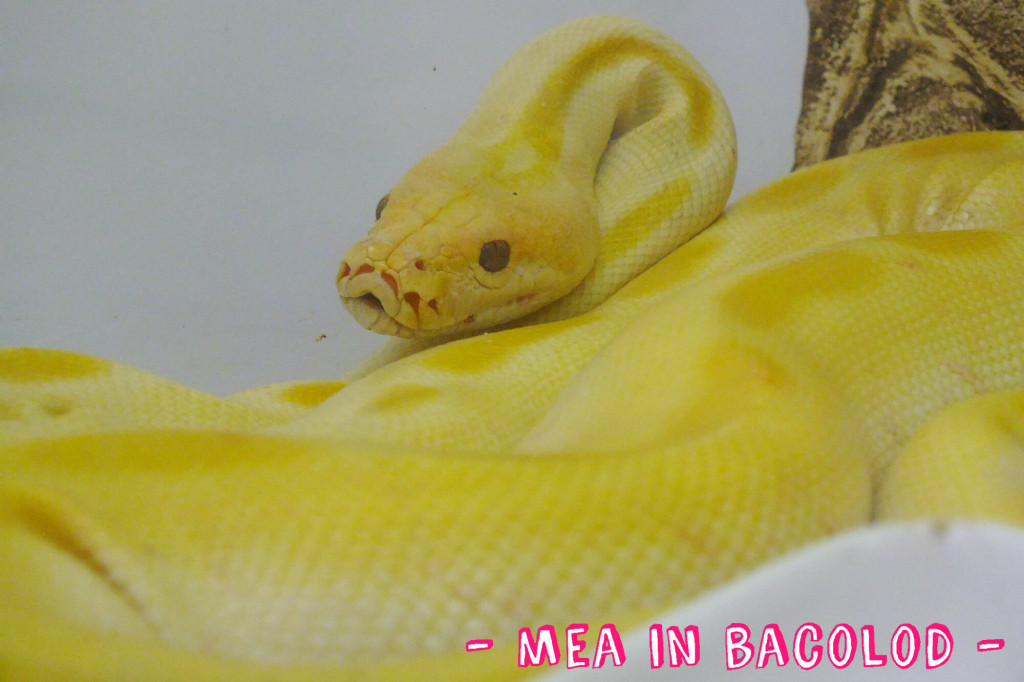 This was taken by my husband and I have no idea how he did it. I forgot what this snake was but I'm betting it's a python.
The Medium-Sized Croc
A croc's scientific name is Crocodylus mindorensis and I am not talking about the kind of crocs you wear on your feet.
An Iguana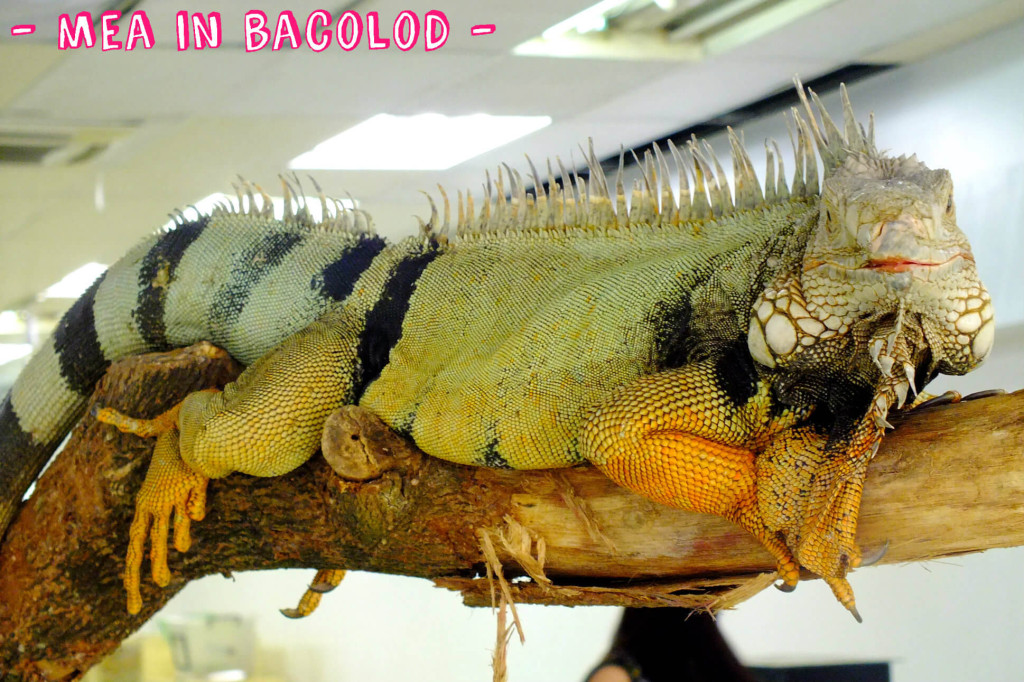 Is it looking at the camera? My best friend would love this guy!
The Baby Cat
I forgot the name of this little cat but I think it's a leopard.
Reminder: Please watch your children carefully. Some of the animals are in cages and some kids have been known to tap or strike the cage. Instruct them not to do so.
Ibong Adarna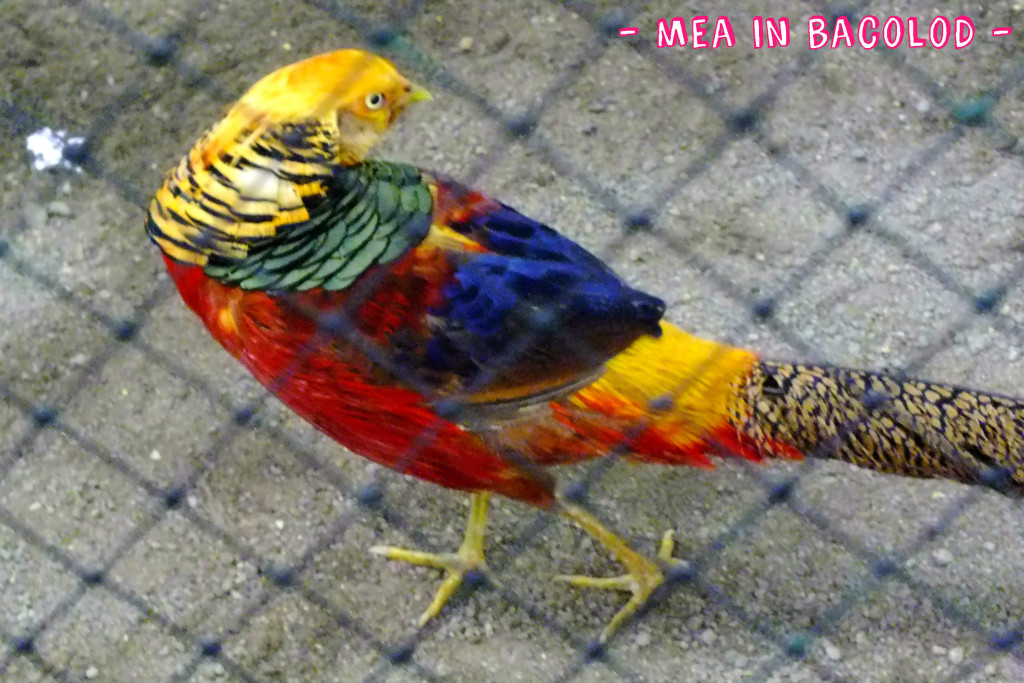 Again, I forgot the name of this bird but I feel like if the Ibong Adarna was real, it would look like this – vibrant and colorful.
More Lizards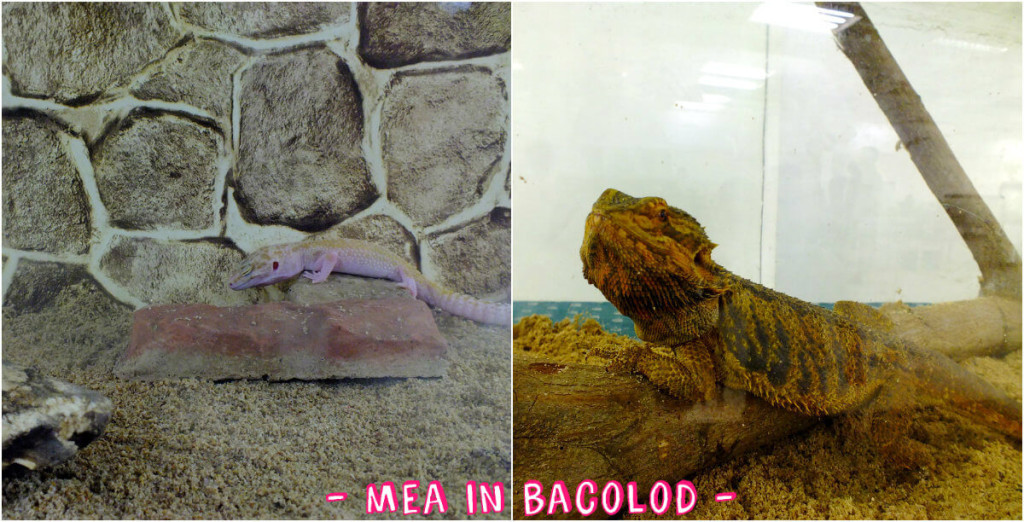 Reminder: You've seen Finding Nemo before, right? Do you remember the scene where the dentist's niece was tapping on the tank and the fish didn't like it? Ok. The lizards might be feeling the same thing. No tapping on the tank please 🙂
The Black Apes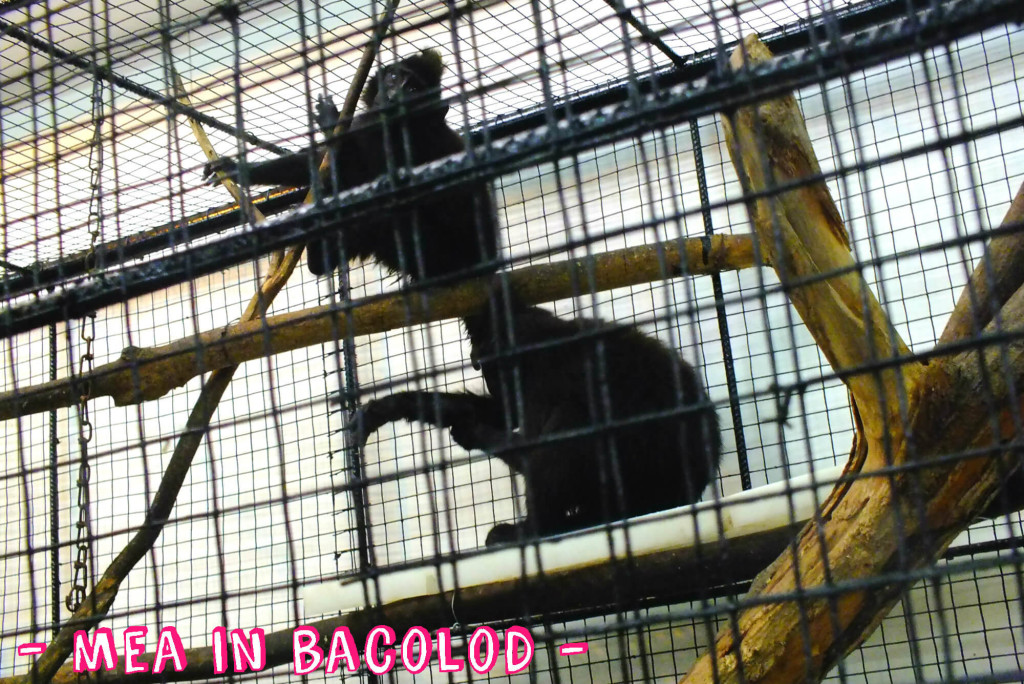 Reminder: These babies are grabbers so make sure not to stand too close to the cage. They're cute but they'll grab anything.
A Lot of Birds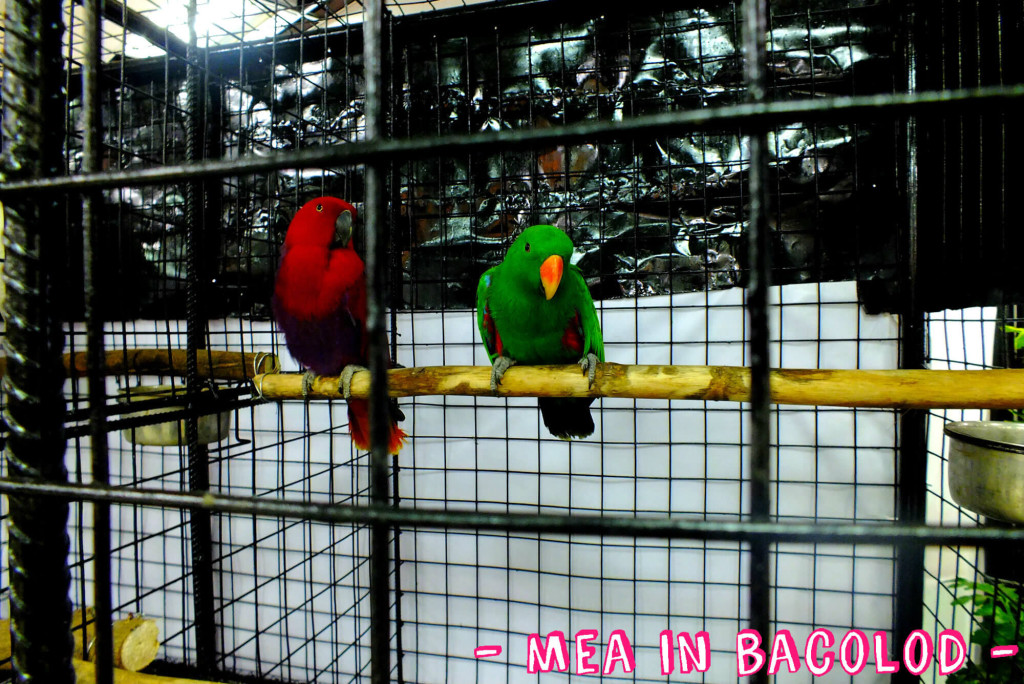 You'll see a lot of birds there. My personal favorites are the black birds next to the apes. They look very elegant yet villainous. They're probably nocturnal which explains the shade and why their backs are turned.
Tortoise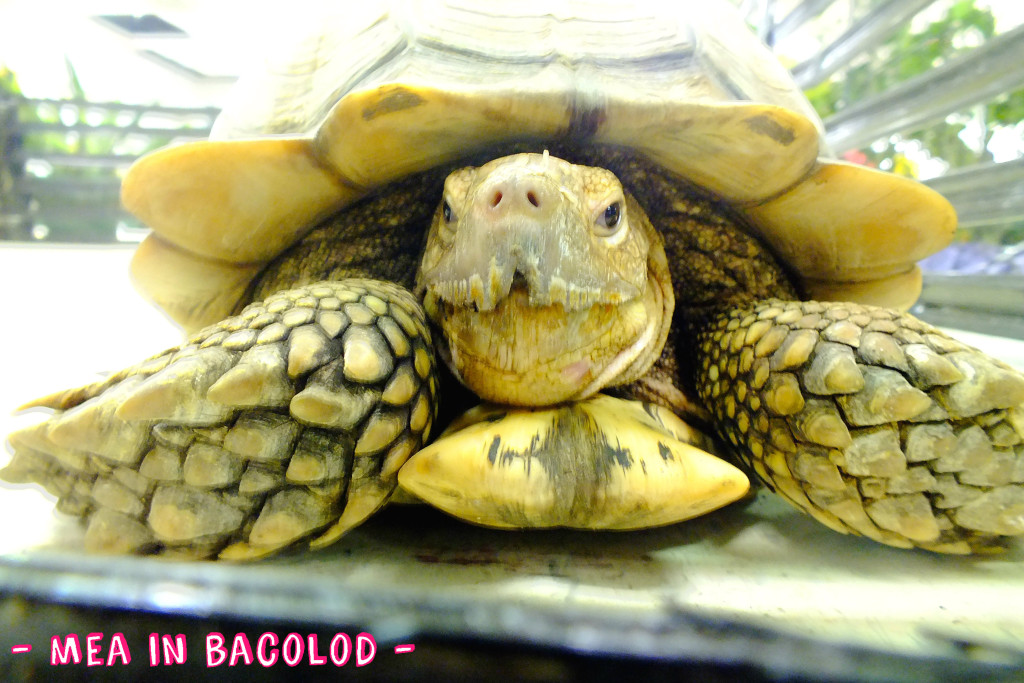 Reminder: It's actually OK to tap on this guy's shell. Just make sure that you don't pet it near its face. This is not a snapping turtle but it's always a good idea to be careful.
Little Pigs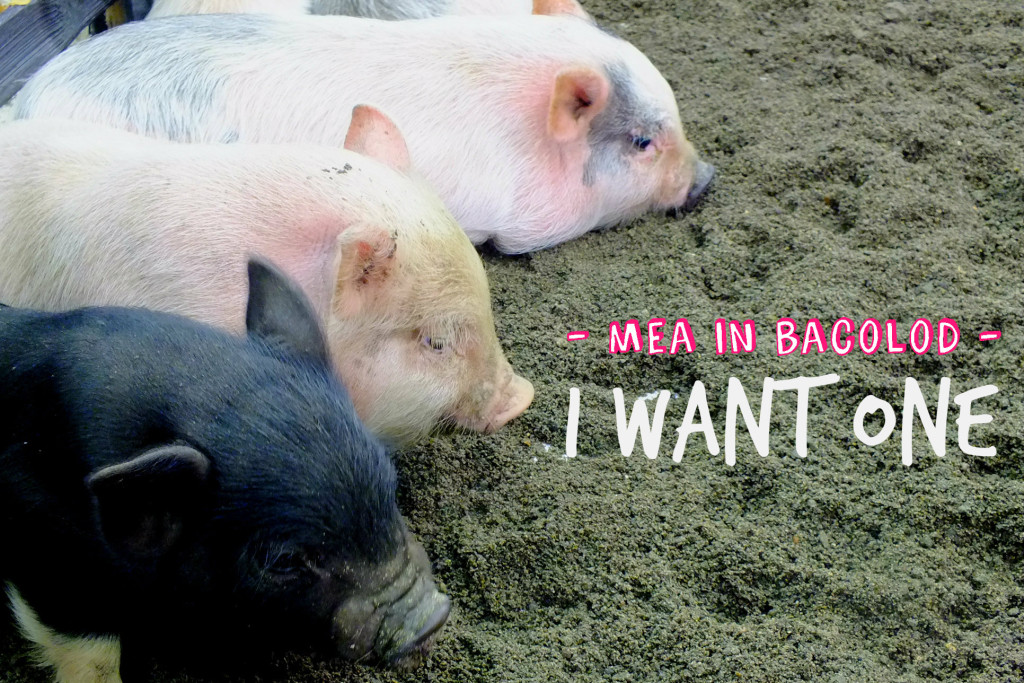 Did you know that you can actually keep one as a pet? These are pot-bellied pigs and I've been searching for these ever since I saw Mikey Bustos get his pig Sanggol.
Last Reminders:
Snakes overhead. Yes, you heard me so if you're scared of snakes, watch where you're walking.
Let's respect the animals. Make sure not to tap or rattle the cage, make noise so the animal will move, surprise the animal and so on.
You are responsible for your children. Let them have fun but never forget their safety.
You can take pictures with snakes. Handlers are around so you don't have to worry about a thing. They are harmless.
Opening hours: 1PM – 9PM.
ZOOFARI will only be around until Jan 31, Sunday.
Readers, it's not everyday that we get an indoor zoo in the city and enjoy looking at exotic and wild animals so make the most out of it and visit ZOOFARI at SM City Bacolod Today.