Seda Capitol Central is a nice addition to the City of Smiles. It offers guests and travelers a combination of business and leisure amenities. Yes, it has a pool and, from what I've seen in photos, the rooms are very clean and comfortable. This makes Seda Capitol Central a good option for a weekend staycation. On top of this, it's conveniently located at the North Capitol Road, Lacson Street. Aside from the amenities, rooms, and location, you might just become more of a Seda fan with the launch of the Seda Edge Rewards Program.
What is Seda Edge?
Seda Edge is a program that offers exclusive privileges to Seda Capitol Central patrons. Those who enroll in this rewards program can enjoy advantages that enhance the "Seda Experience". Once you become a member, you will start at the Classic level. Your benefits grow the more you stay at any Seda hotel. Eventually, you will qualify for an upgrade to Premier membership.
The more you book, the faster you can redeem room upgrades or complimentary nights based on points earned for previous stays.
Seda Edge Points & Benefits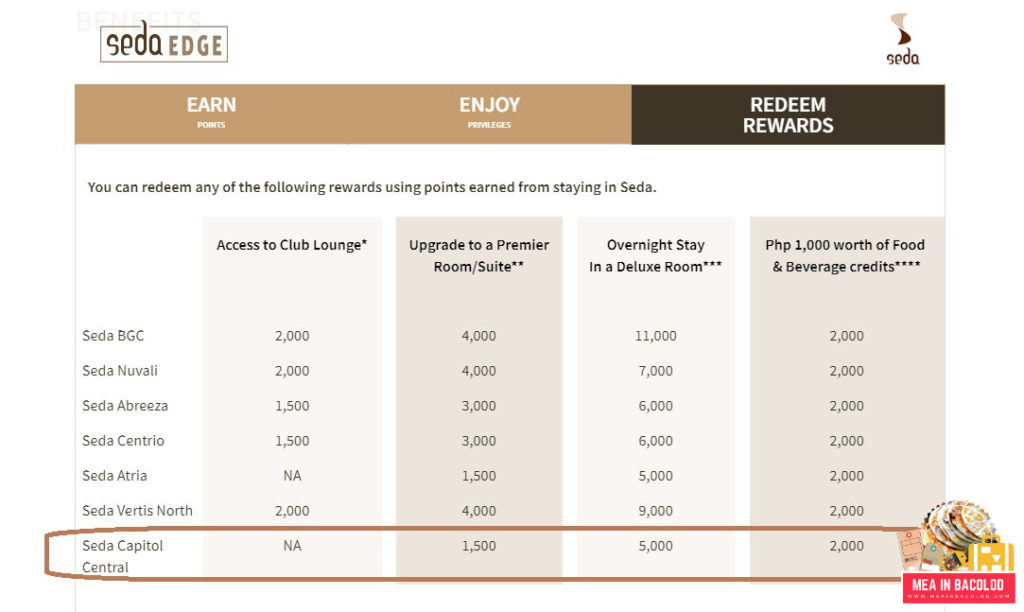 How to Enroll?


Remember that you cannot enroll your company since the Seda Edge Rewards Program was designed for individuals and not for corporate membership.
What do I need to remember about membership?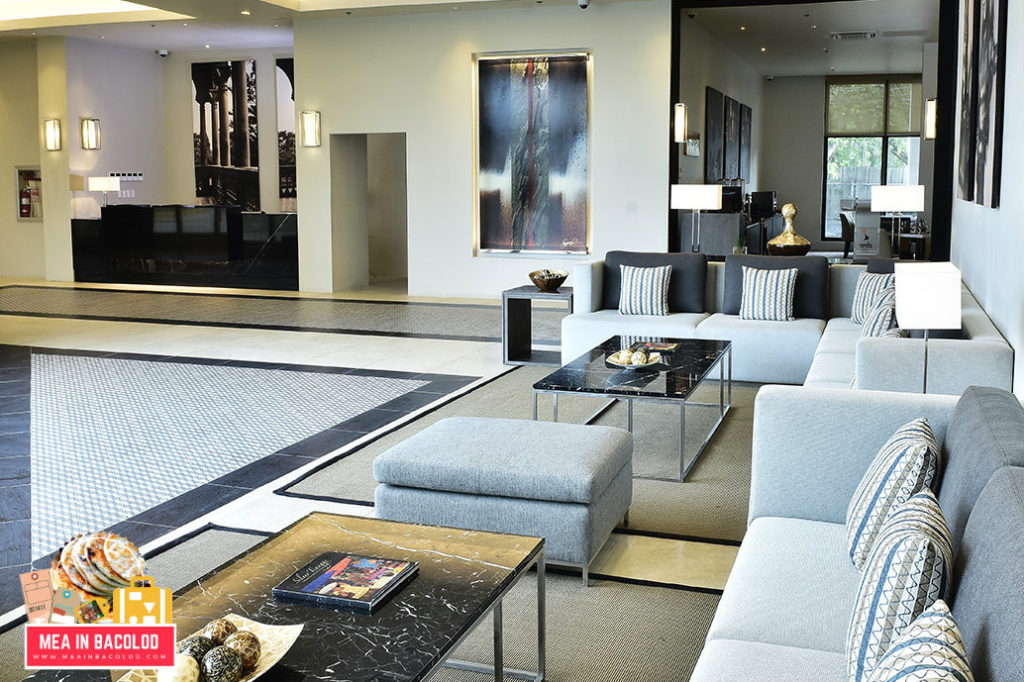 1. If there is no activity within 12 months, your Seda Edge membership will become inactive. All of your unredeemed points will be forfeited.
2. If you reach 15 room night during your current stay, you will automatically be granted the privileges of a Premier Level member.
3. Take note that you have to stay 15 nights a year at any Seda hotel to maintain your Premier Level Membership. If you cannot stay for 15 nights per annum, then your membership level will be reverted to Classic. Your points, however, will not be affected.
4. Don't worry if you lose your membership card. All you have to do is report the loss to the program administrator through sedaedge@sedahotels.com. The admin can replace your lost card for a minimal fee of P150.
5. If you did lose your card, you can present your ID so the points you garner during your stay will still be credited to you.
FAQ For Seda Edge Points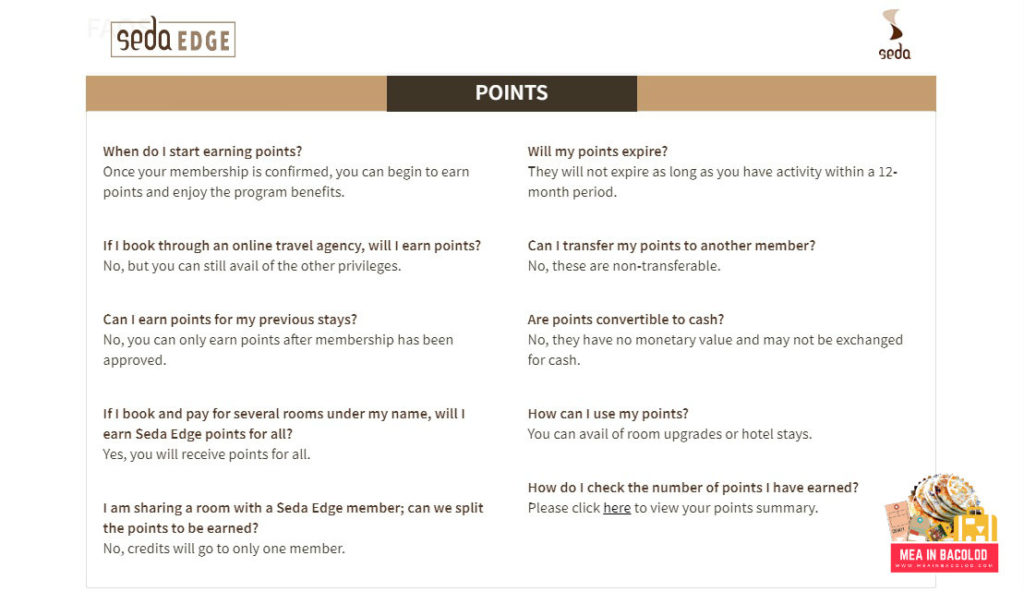 More Questions About Seda Edge?
If you have more questions about the Seda Edge Program, feel free to contact:
Program Manager
Contact number: (632) 588 5755
Email: sedaedge@sedahotels.com
Most Convenient Time:
Monday – Friday
8:00 AM – 5:00 PM
If you would like to reserve a room, you may contact Seda at the following numbers:
BGC: (632) 945 8877
Nuvali: (6349) 255 8877
Centrio: (6388) 323 8877
Abreeza: (6382) 322 8877
Atria: (6333) 506 8877
Vertis North: (632) 739 8877
Capitol Central: (6334) 703 8877