Have you always dreamed of a Bacolod waterpark? In Bacolod, we have always enjoyed nature trips because they come easy. There are plenty of spots to go to even with just an hour's worth of driving. There's Bantug Lake Ranch, Mambukal Resort, and, of course, the infamous Campuestohan, to name a few.


But, while we are abundant in nature retreats, we lack in R&R places we can access with just one jeepney or tricyle ride. Don't get me wrong; one hour of driving to a picturesque spot where you can have local coffee is one of the best things in the world, but a waterpark or theme park within the city or the metro wouldn't hurt.




Soon to Rise: Bacolod Waterpark and Silay Theme Park
Well, now that Negros Occidental is becoming more and more popular with tourists, both local and international, our wishes may have been granted. This morning, when I checked my newsfeed on Facebook, not the first thing I did when I woke up, mind you, I saw the post of my good friend Dhadha Garcia who runs theblueink.com.
Sugarlandia Bacolod Waterpark
Dhadha Garcia was attending the ground breaking ceremony of Sugarlandia Waterpark at Oroland. I'm not sure about the specific details yet but what I do know is that it's a joint venture between Jorophil Land Development & Leisure Corp. and Direct Step Construction Development Corp, based on Dhadha's post.




Silay City Magic Island
If you guys remember, back in April of this year, a groundbreaking also took place in Silay City. It was for a P600-million theme park called Magic Island.
According to Sunstar, "It is located on a 3.75-hectare lot is about 12 kilometers away from Bacolod City and is expected to open in summer next year as rides will start arriving in the province later this year." You can read the full article here. Silay is just a stone's throw away from Bacolod which is absolutely fantastic.
Improving the Economy by Focusing on Tourism
With these two developments underway, all I can say is: YES GAWD. It's another jewel in the crown of my city after being named No. 1 Model City by The Manila Times.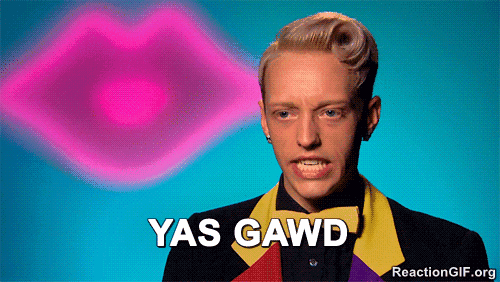 Things are looking up, don't you think? This is just my opinion, but I feel like the local economy is going to pick up even more if we focus on our Tourism industry. And, I'm not just talking about Bacolod, but about the surrounding municipalities as well.




Time will tell how things go, I guess. However, if what I am seeing now is any indication of the future of Negros Occidental, I'd have to say that the future of our province is looking more fun and vibrant (and maybe travel-worthy?) #ItsMoreFuninNegOcc