The first time I heard of a medical hotline (or, more appropriately a medical app) was when I was watching reruns of Dr. Phil. I can't remember who exactly developed the app but what it let you do is get in touch with a doctor, lickety-split, on your smartphone. It even had a video and everything. What I do remember, though, is me saying to myself, "Why don't we have this in the Philippines?" Someone must have heard me because Konsulta MD was introduced to the Negros Bloggers about a week ago.
Information on Konsulta MD
It's not an app but a hotline. It is a telehealth service where subscribers can call a hotline at anytime of the day to speak to a doctor for medical advice. The key phrase here is: ANYTIME OF THE DAY. This means that you can call at 3am without feeling guilty because you disrupted a doctor's precious sleep. The service is a joint venture between Globe and Salud Interactiva (a leader in the health hotline space in Mexico).
Subscribing to Konsulta MD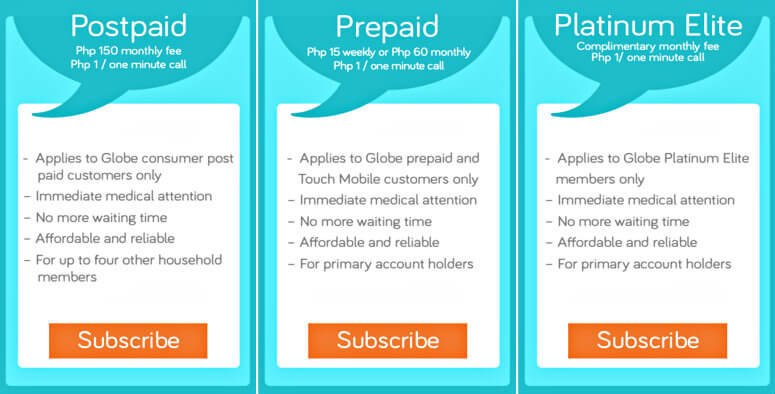 With Konsulta MD, there are three plans to subscribe to: postpaid, prepaid and platinum.
Postpaid
You'll have to pay P150/month. You'll be charged P1/minute when you call, but the upside is that you can enroll other members in your household. This plan is good for four people (including you). You'd have to have a postpaid plan with Globe, as the name suggests. Payment is easy since your monthly fee will be charged on top of your postpaid fee.
Prepaid
You can either pay per week (P15/week) or per month (P60/month) [Php120 every 2 months or Php180 per quarter]. You'll still be charged P1/minute when you call, but this time, this kind of subscription is only for one person – either yourself or a family member. The name of the plan is prepaid and, as you may have guessed, the charges will be deducted against your load. One important thing to remember is this: when you subscribe to this plan, you're also agreeing to automatically renewed and charged.
Platinum Elite
With this kind of plan, weekly or monthly charges are waved. You're still, however, going to be charged P1/minute when you call. This plan is good for one person only, same as the prepaid. You'll be required to fill in your billing address so the company can send you your bill every month.
Important Details to Remember BEFORE Subscribing to Konsulta MD
As you may have noticed, the service encourages you to be a Globe post and prepaid customer or a Touch Mobile user. It is, however, not exclusive to Globe or TM users only.
Account holders' names will need to be registered. This basically means that not everyone can call the hotline. If you're not the account holder (exceptions apply), then you cannot call for a consultation.
Children below 18 years old can have their parents call for them. In emergency cases, other people can call for the account holder. They just have to give the name of the account holder to continue.
Only available in Metro Manila: you may be in need of immediate medical attention when you call. In this case, Konsulta MD has a Lifeline Partnership (ambulance and paramedics) to send to your direction.
Calls using Globe or TM are charged P1 per minute while calls within Metro Manila via landline are currently FREE.
Non-Globe users have to pay the standard NDD rate for calls outside Metro Manila or regular mobile to landline rate, whichever is applicable.
Who will you be talking to?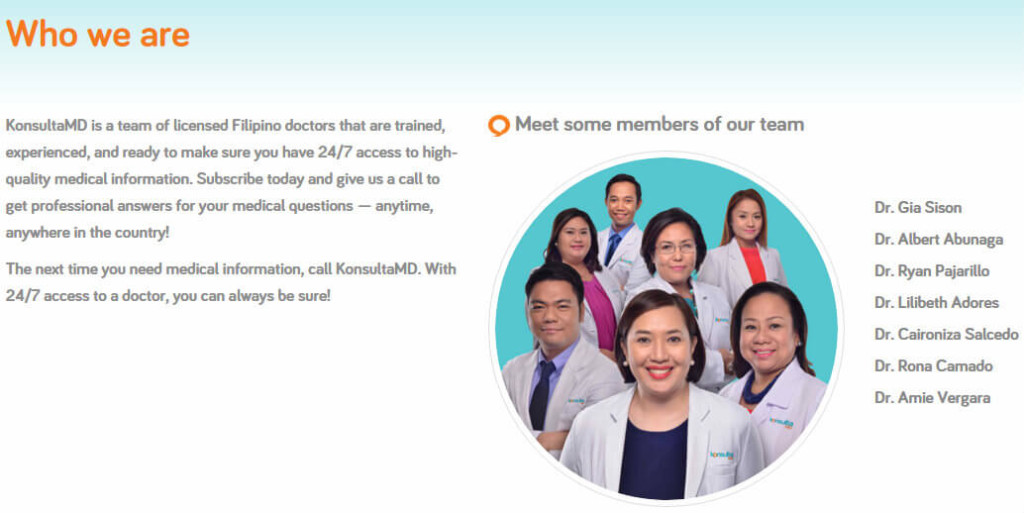 Good question. The great thing about this service is that you'll be talking to licensed Doctors – not nurses or other medical professionals and not call center agents. There are doctors with specialties (i.e. Pedia, OB and so on) but the main focus is on general medicine. These doctors will be doing medical assessments, establishing basic healthcare and suggesting permissible medication over the phone.
Why is it a good idea to SUBSCRIBE to any of Konsulta MD's plans?
Use it when you're TRAVELLING – You don't have to worry about who to ask when you're travelling and your doctor is not available over the phone.
No MORE QUEUES and WAITING – I don't know how it is in other parts of the Philippines, but in Bacolod you'd have to get listed, wait for tito or tita Doc for X hours and then wait some more until your turn comes up.
No more GUILT – Guilt from what? Like what was mentioned earlier, guilt from calling your doctor at 3am because your son or daughter is sick. Mga mommies, this is definitely for you. Also, for people who have aged parents or siblings with disabilities, this is for you too.
Affordable rates – You have to admit that for this kind of service and for the benefits it brings, the rates are affordable and even flexible.
Small questions are OK – Do you ever have a medical question you're too shy to ask your doctor about because it's something small and unrelated? I have tons. Now, I can just call the hotline!
YES. You got it right. I subscribed and I am planning to have my mother, father, sister (her family) and my husband subscribe as well. Tamang-tama because I'm going to go on a diet and I have a lot of nutrition, safety and exercise questions to ask.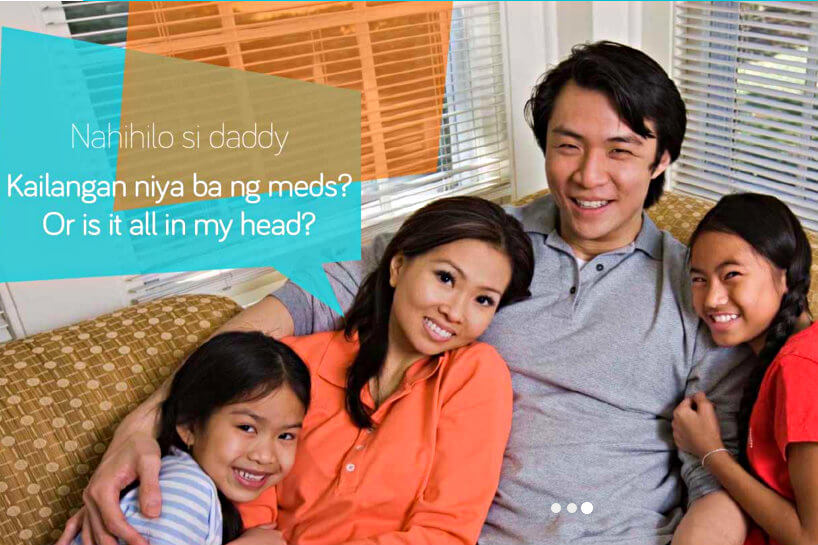 Konsulta MD FAQs HERE
To Subscribe: