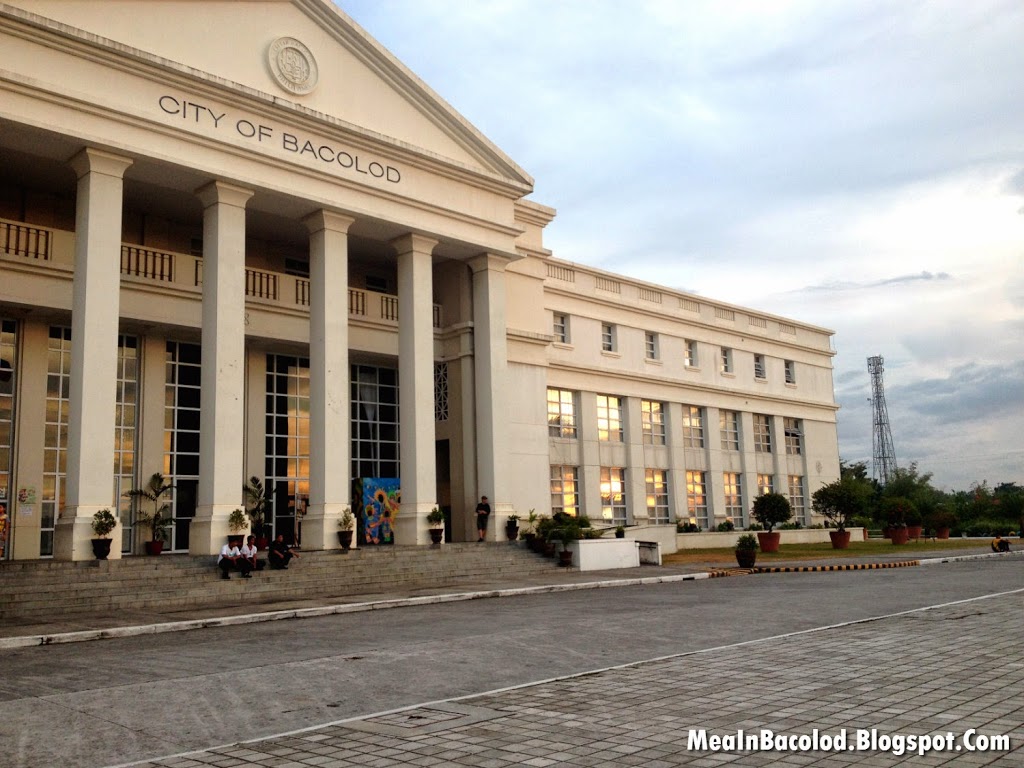 This is Bacolod's New Government Center. I can't remember exactly when they started building it nor when they finished but one thing I do know is that it has become one of the people's favorite places to hang out at.

It wasn't built to be utilized similar to a park but the front area was so vast and attractive that Bacolodnons couldn't resist! The front area of the New Government Center (NGC) has a huge fountain that people tried swimming in at one point (I will not name names but a few of my friends actually swam in it one drunken Saturday night), paved walk ways, grassy areas, wide stairs leading to the road and etc.
So what do Bacolodnons do at the NGC?
With the exception of trying to swim in the fountain, Bacolodnons usually go to the NGC in the late afternoon when it's not so hot. Because of its open spaces, you'll be able to do a lot of outdoor activities.
1. Bacolodnons Bike at the NGC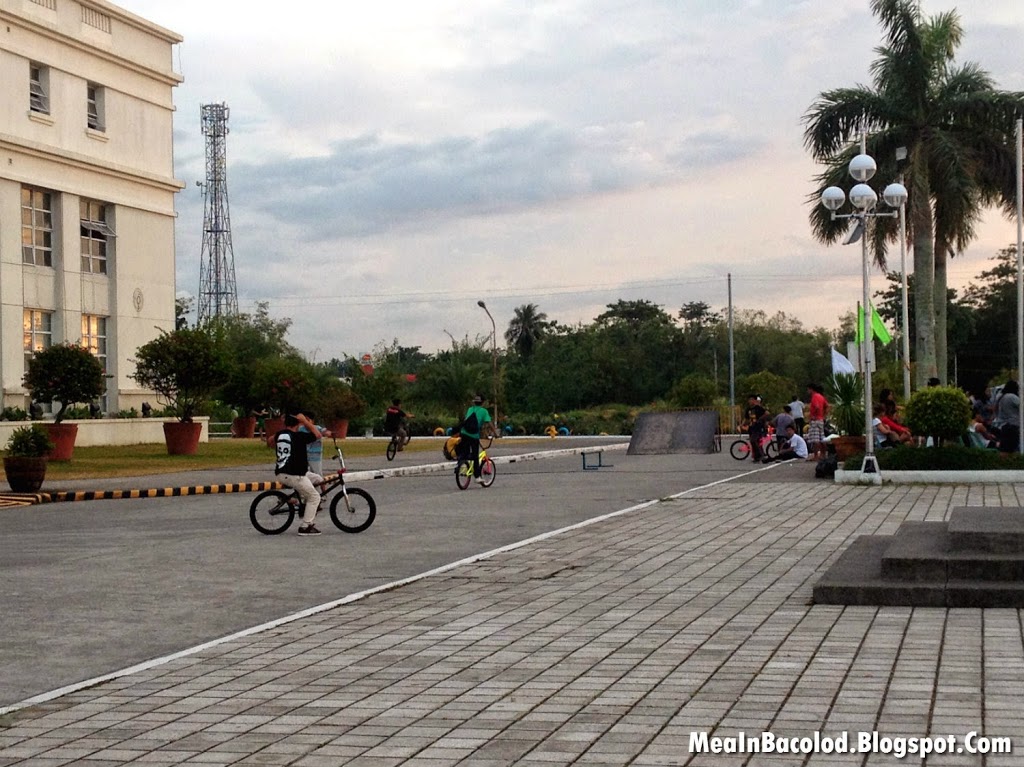 Kids that bike at the NGC every afternoon
Local kids have even set up a ramp and a bar to use for their bikes. I had the feeling that they went there every late afternoon.
2. Bacolodnons Skate at the NGC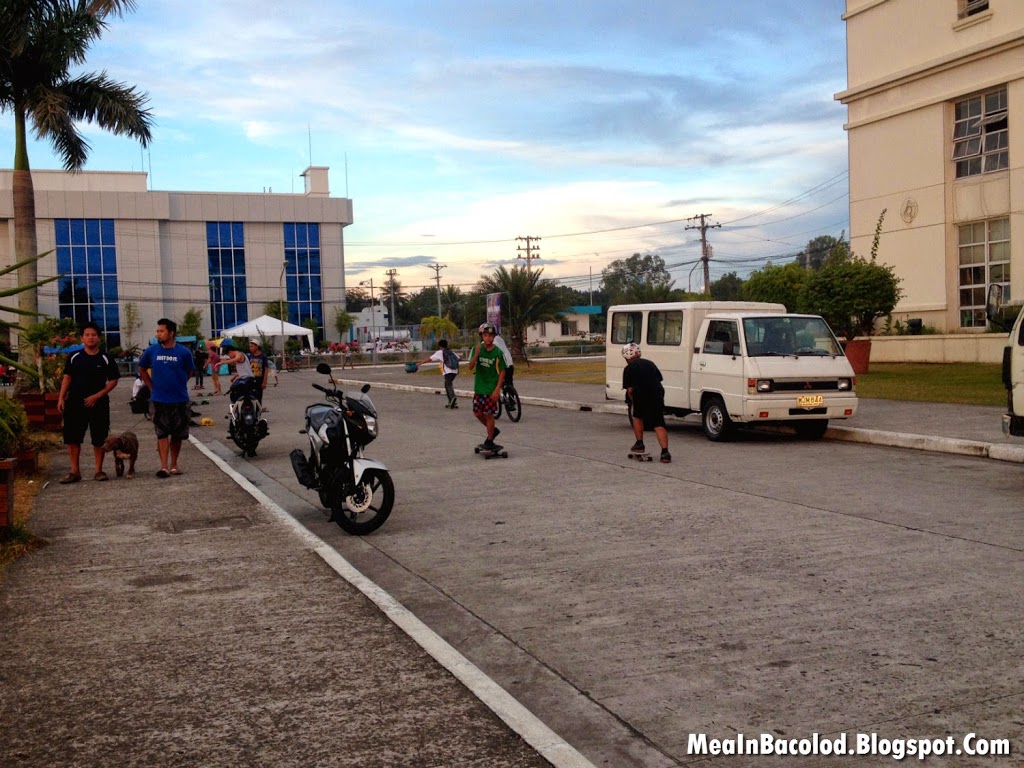 That's my nephew and a few of his friends skating
Not to be outdone, the skaters have an area of their own. They mostly occupy the opposite side of this pathway while the bikers stayed on the other end. Most Bacolodnons also walk their dogs and jog at the NGC every afternoon. It's a great place for jogging since not a lot of cars go through the area.
3. Bacolodnons Buy & Sell at the NGC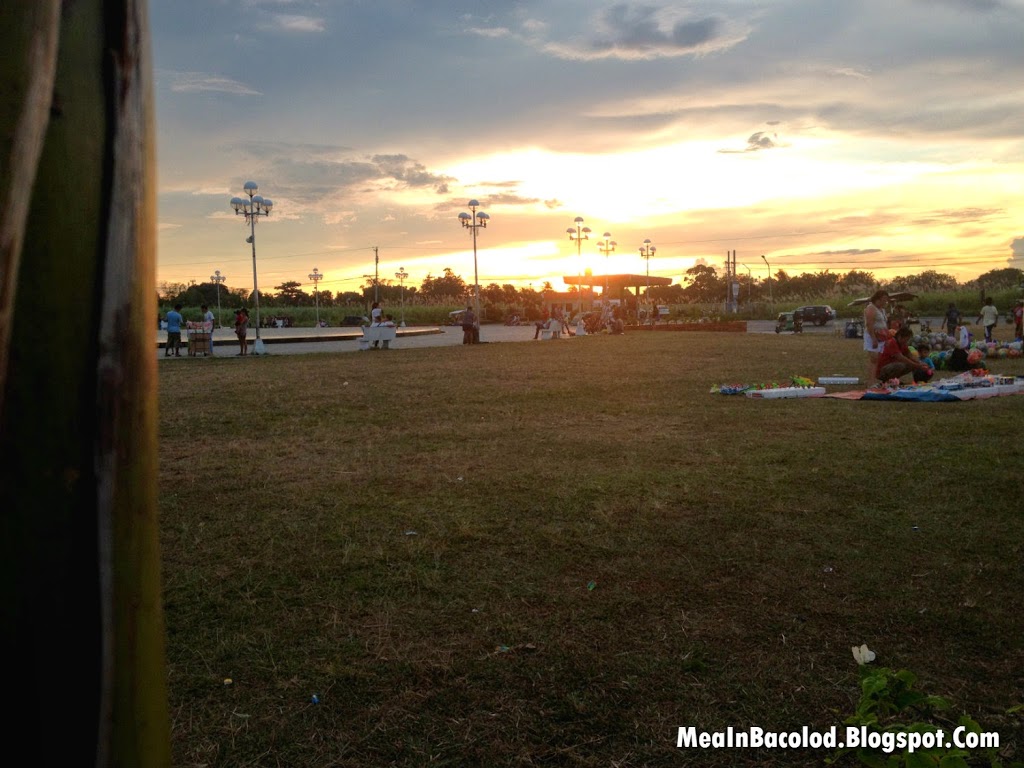 Local merchants setting up "shop" on the lawn
You're probably thinking why these vendors just began setting up their items on the lawn when it's almost dark. Well, these guys mostly sell toys that light up (very popular with kids and families) so they can be pretty eye-catching in the dark.
4. Bacolodnons Frisbee at the NGC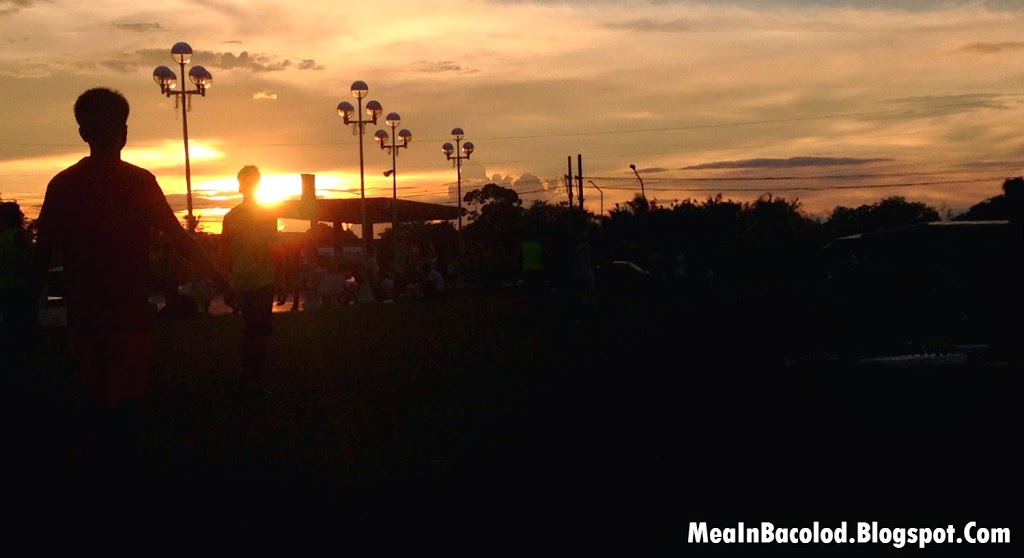 Kids playing Frisbee on the NGC lawn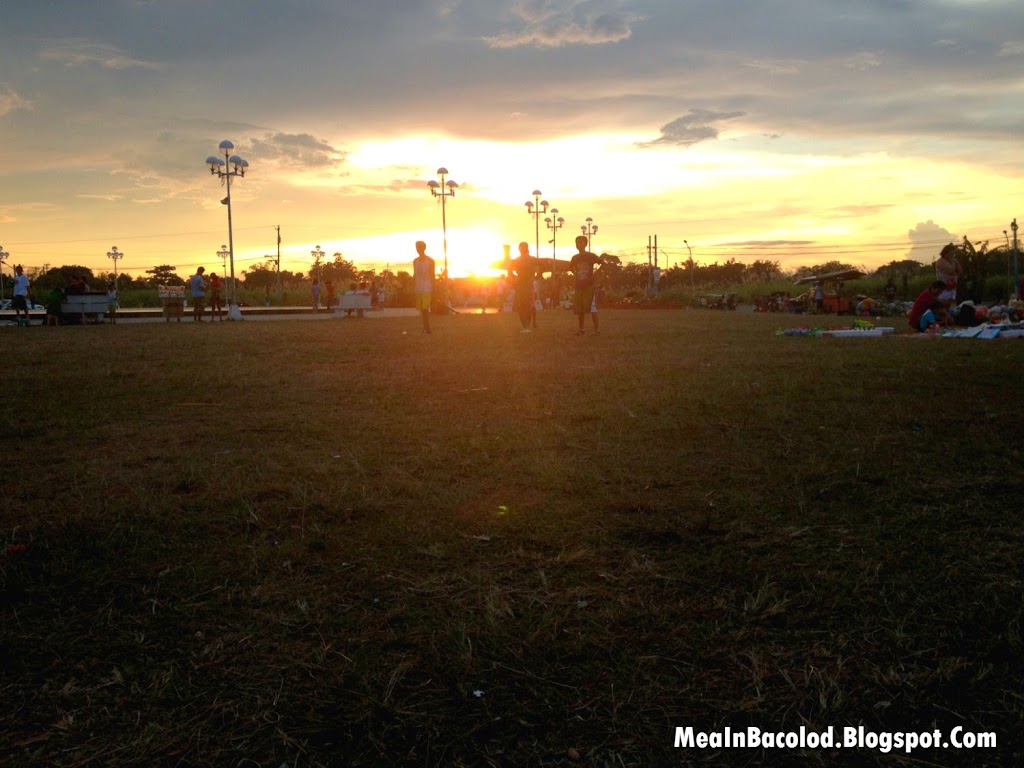 Waiting for the disc to come their way
Now playing this sport at the NGC was made popular probably this year. I know that kids from our church played here for a while.
5. Bacolodnons Eat at the NGC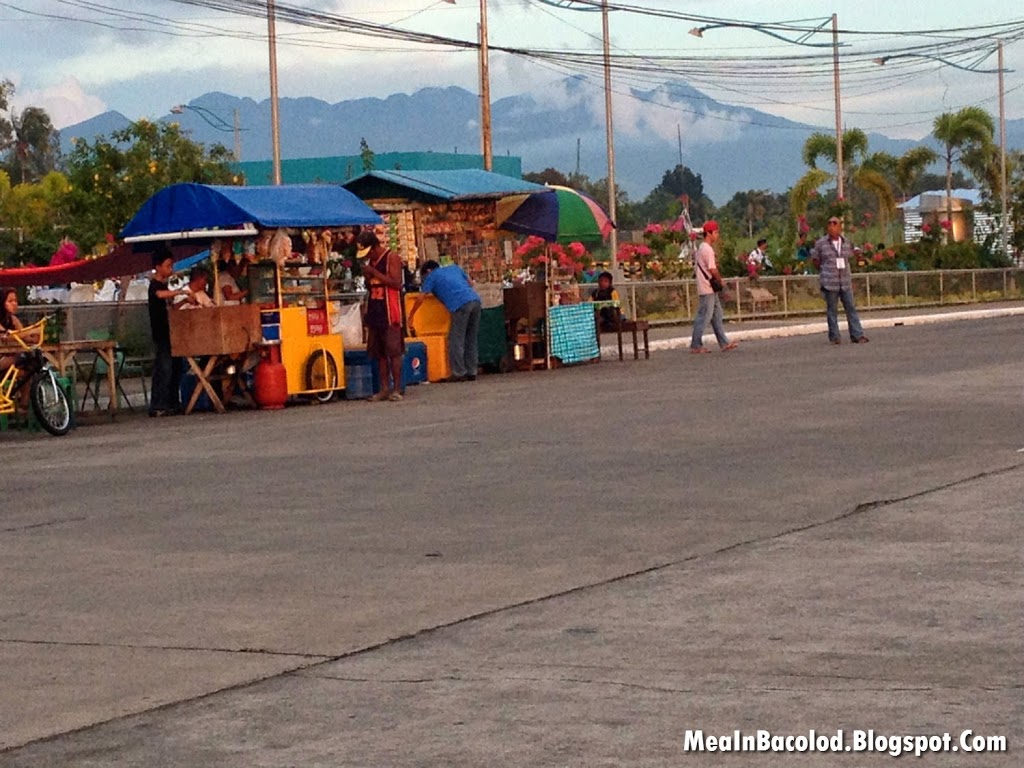 Food carts & Street Food at the NGC
Bacolodnons love to eat. That's one thing that you should know. After doing all of those physical activities, of course you're going to want to eat something. Street food vendors parking their carts here sort of completed the whole "park" atmosphere. Wherever there's a park in the Philippines, you'll almost always find a street food cart nearby.
6. Bacolodnons Spend time with their Families at the NGC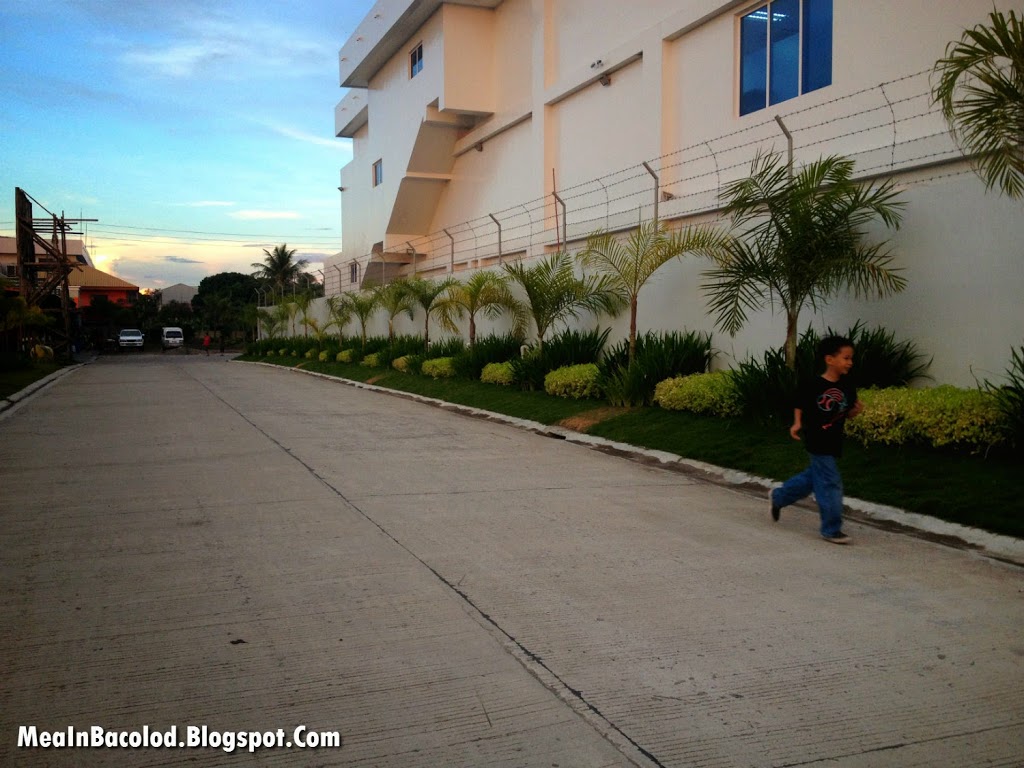 This is my son trying to avoid his picture being taken
As a family, if we didn't have anything to do on a weekend, we would just go to the NGC to hang out. You could do lots of things as a family here and that explains why there are so many when you visit the NGC on either a Saturday or a Sunday.