When you live in Negros Occidental, all you have to do is go on a road trip to somewhere fairly far to see its beauty. Personally, I wouldn't dare to go on a road trip by myself because I'm very bad with directions and I'm not too confident with my car fixing skills when an emergency happens. Luckily, I have a man who's great with directions, interested in motocross racing (he mostly goes out of town for these) and has decent car maneuvering and fixing skills.
We went on a road trip to Cadiz about late last year to visit the Bayona family and to check on Jingol's (the husband) motorcycle. And, it was during this trip that I realized a few things about the province I am living in:
1. An adventure awaits around every corner.
You won't understand this if you don't leave Bacolod City every once in a while. I'm talking about new experiences as adventures! I and fellow blogger Claire Algarme of First Time Travels talked about cultural experiences (like rice planting and cooking) that visitors can have while in Negros Occidental. The problem is we don't see the value in it and we can't really share what he haven't gone through ourselves.
2. Negros Occidental is green.
Aside from the fact that you can see green in almost every direction when on a road trip, the province of Negros Occidental is also doing its best to be eco-friendly. Ordinances have been passed to regulate the use of plastic cellophane and new facilities outside Bacolod have been built to promote the use of solar energy.
3. It's the simple things in life that count.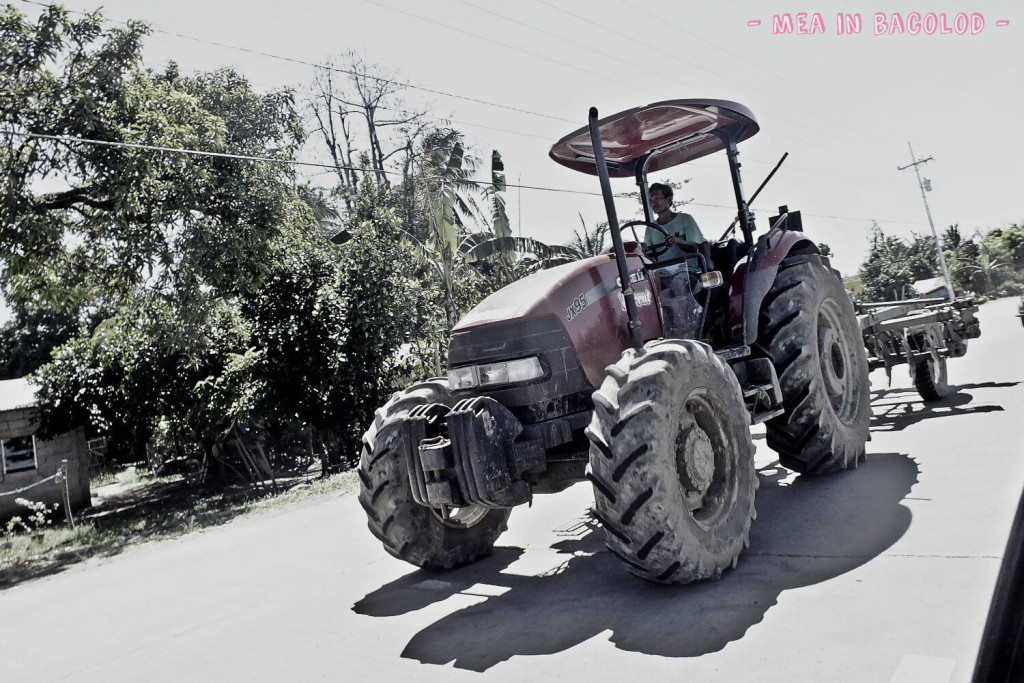 I know that I make it sound like going on this road trip was a life changing experience. No it wasn't. It, however, gave me a fresher perspective on life. It's amazing what a few hours of sun and fresh air can do, right? Anyway, seeing how people in small towns live their lives made me want to focus on what is essential and simple. Ultimately, I realized that true happiness doesn't come from having a big house, the latest gadget or a fancy car.
4. Negros Occidental is a great place to be in when you're a freelancer who likes adventures.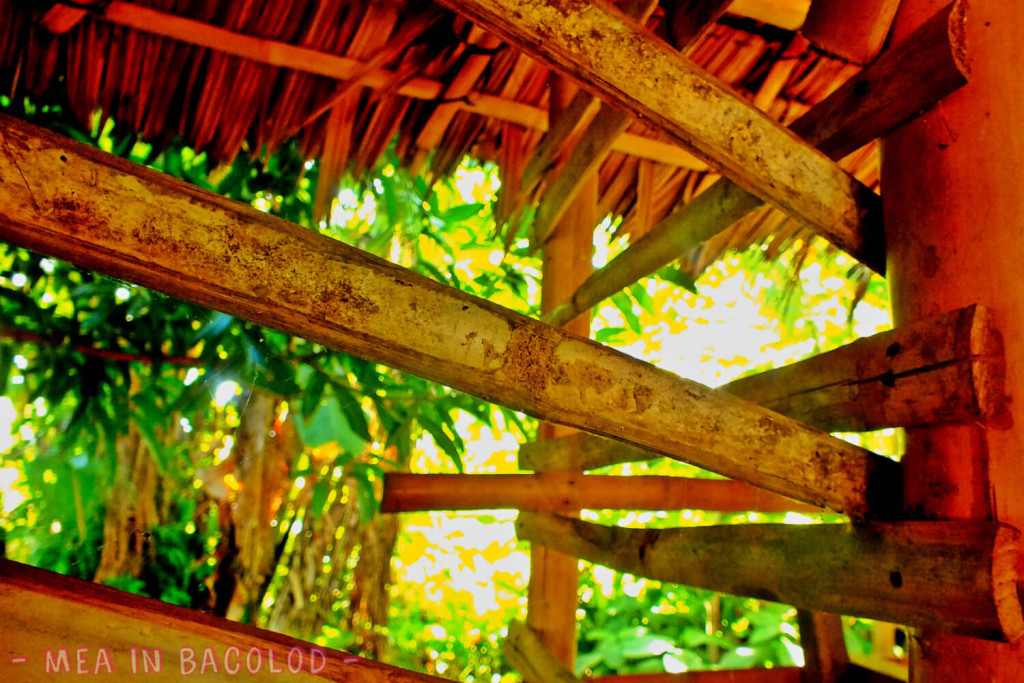 If you've followed me ever since my blog started, you'll know that I freelance online for a living. For me, this means that I could just take my laptop anywhere and work. I, mostly, write articles so as soon as we arrived at the Bayona family's home, I whipped out my laptop and wrote. I rested inside this "payag-payag" when my eyes grew tired. The best thing is, I had an unlimited supply of inspiration through mother earth.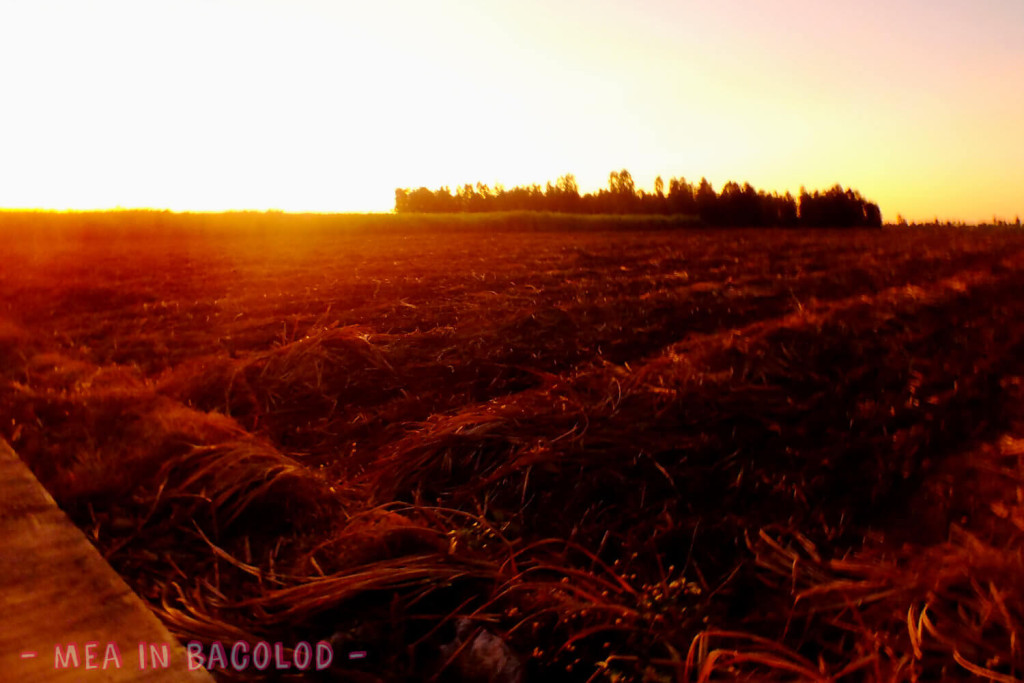 After I finished with my work and the boys were done with their bikes, we went for a ride. This photo was taken (by me) while riding the back of my husband's motorcycle. The scenery was beautiful and it was a first for me.
5. Outside the city, life is good and slow.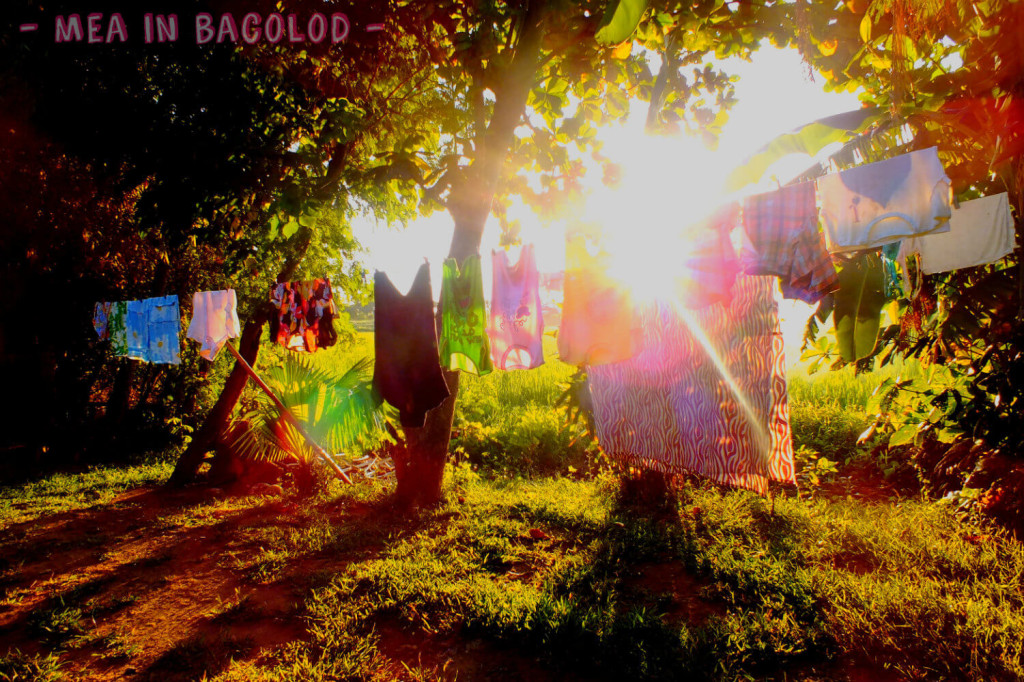 The picture I took looks like it's part of the next campaign for Tide. But, joking aside, people like to take their time with whatever they're doing during the day. Siesta time (resting or napping post-lunch) is also almost inevitable in small towns outside Bacolod. People here definitely know how to slow down and we city-folk could learn a thing or two from this. When was the last time you slowed down?
6. You see the beauty in the common.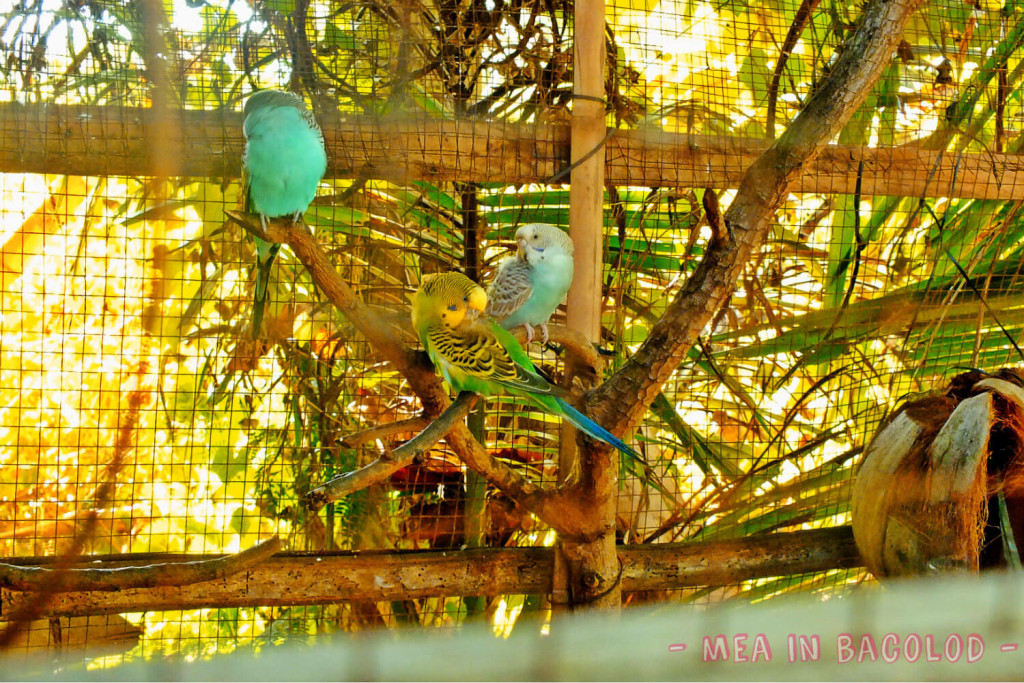 I don't know if I am overly romanticizing this road trip but what the hey! I found beauty in almost the smallest and most common of things. Maybe it was the hype of going to a new town or the hype of taking great pictures. Whatever it was, everything, even love birds which I usually see in my father's mini-garden, was, all of a sudden, interesting and beautiful.
7. There's still so much more to see and experience.
We didn't really do much while we were at Cadiz. I just worked a little, walked around the farm a little, took photos, watched while the boys fixed their bikes, and rode the fixed bikes to a nearby town. The trip, however, made me curious as to what other places I can experience in Negros Occidental.
Has this little trip to Cadiz sparked a light in me? You could say so, my friends. I didn't see the entire Negros Occidental but I sure did get a taste of its beauty and charm. I highly recommend you doing the same when the weekend hits. If a short road trip did this for me, who knows what it can do for you?