On the last day of the Masskara Festival, Air Asia celebrated a milestone here in the City of Smiles. Its maiden flight took off on October 27, 2019, flying from Bacolod-Silay Airport to Manila. Thanks to this new route, potential tourists will be able to visit Bacolod, not just during Masskara Festival but, all year round with the airline's budget fairs.
2-Day Itinerary with Air Asia in Bacolod
But, what exactly do you do in the City of Smiles now that this new route exists? Representatives from Air Asia went to Bacolod during the Masskara Festival. Of course, the Negrense Bloggers, myself included, had to show them around.
Day 1 with Air Asia in Bacolod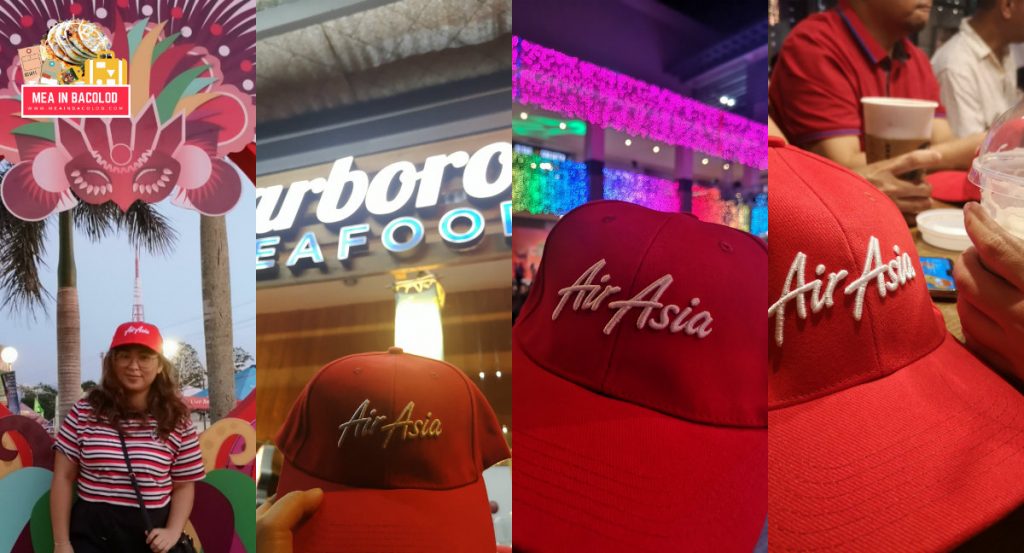 Cafe Mina for Lunch/Snacks
On the first day, we all met at Cafe Mina – a local spot that offers an array of dishes with fusion flavors. I had the back ribs! They have pasta, sandwiches, and cakes too. Know more about this Bacolod cafe by visiting their Facebook Page. It's near the BGC (Bacolod Government Center) which was our next destination.
Bacolod Government Center
This place is basically our City Hall. But, because of the Government Center's spacious grounds, locals found that it was an ideal go-to place for strolling, jogging, picnics, bike rides, and more. It's where families go to during Sundays after church or after dinner. It wasn't long before it became a landmark to both Bacoleños and tourists with the addition of the Bacolod sign.
Scarborough SeaFoods at the Marketplace for Dinner
I noticed that the first thing tourists want to eat when they visit Bacolod, aside from the sweets, is seafood. The best restaurant would be Scarborough Seafoods, located at the Marketplace, next to the BGC.
Ayala Malls Capitol Central
After dinner, our next stop was Ayala Malls Capitol Central. Originally, since it was the Masskara highlights, we were supposed to watch the Electric Masskara which you can only appreciate at night. I think we arrived there at around 7:30PM. Without the electric parade, however, you can still drop by the mall to appreciate their lights display.
Starbuck Ayala Malls Capitol Central
With an entire afternoon of going around, it felt right to cap the night with some coffee. I don't know about you, but coffee actually helps me sleep at night. We went to Starbucks, located along the main entrance of the Ayala Mall, to grab a cup of Joe before we called it a night.
Day 2 with Air Asia in Bacolod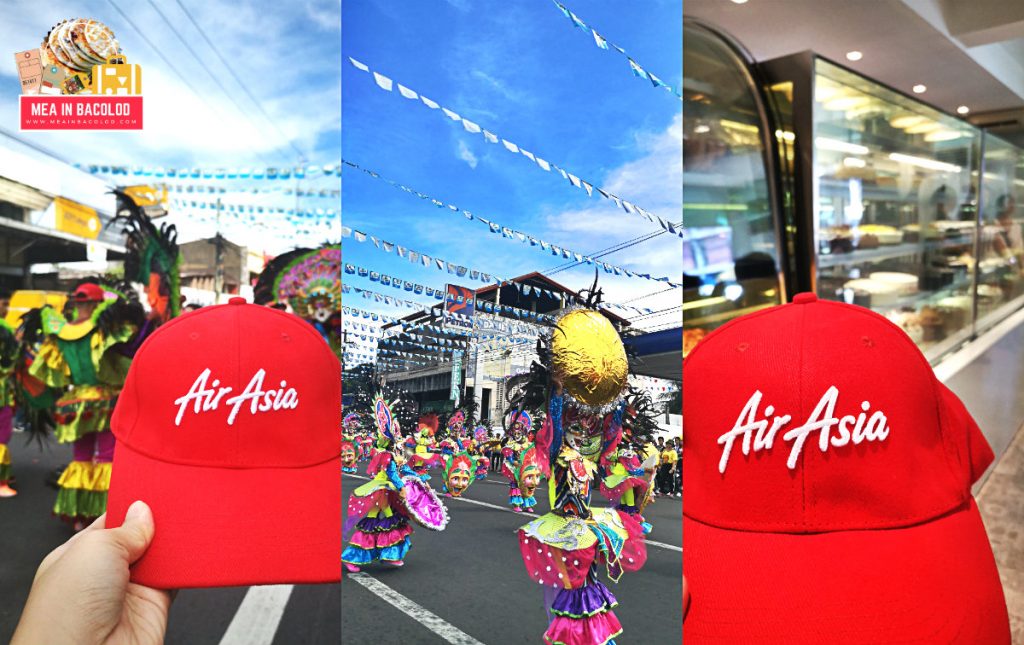 Lunch at Alice's Recipe
We met up at Alice's Recipe, a hole-in-the-wall restaurant with menu items created from family recipes. Located right across Metrodome, it was the best place to have lunch while we waited for the street dancers to take their place at Araneta Street. Of course, I had the back ribs, again.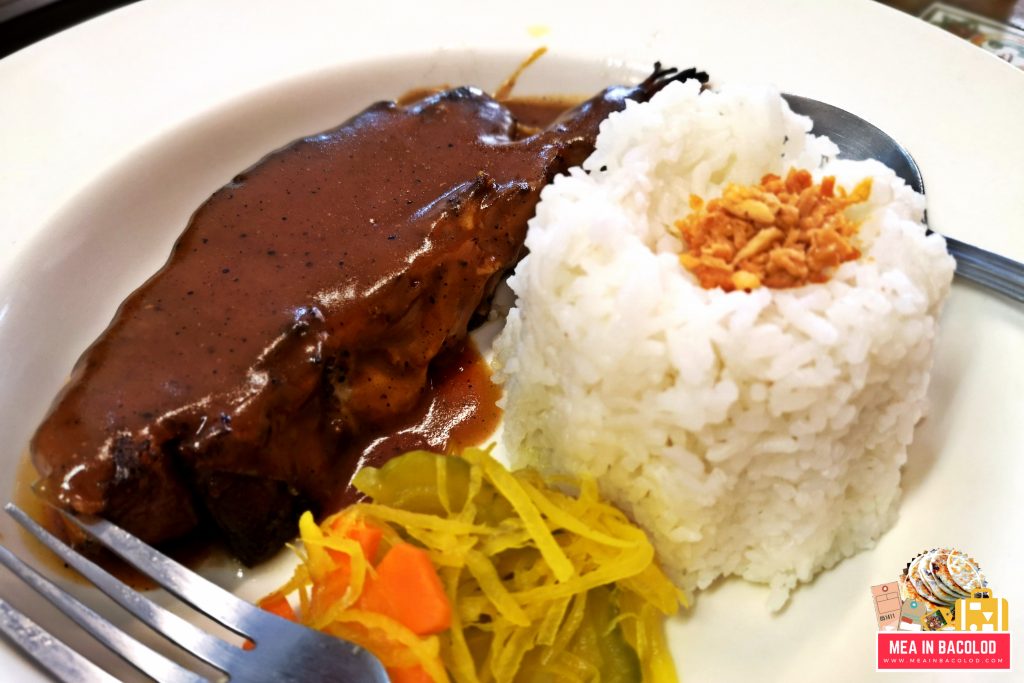 Araneta Street
During regular days, there's really nothing to look at Araneta Street except for a couple of gas stations and a Jollibee outlet. But, during Masskara, this is where the action begins. The school category street dancers started here, so it was the best place for us to take photos.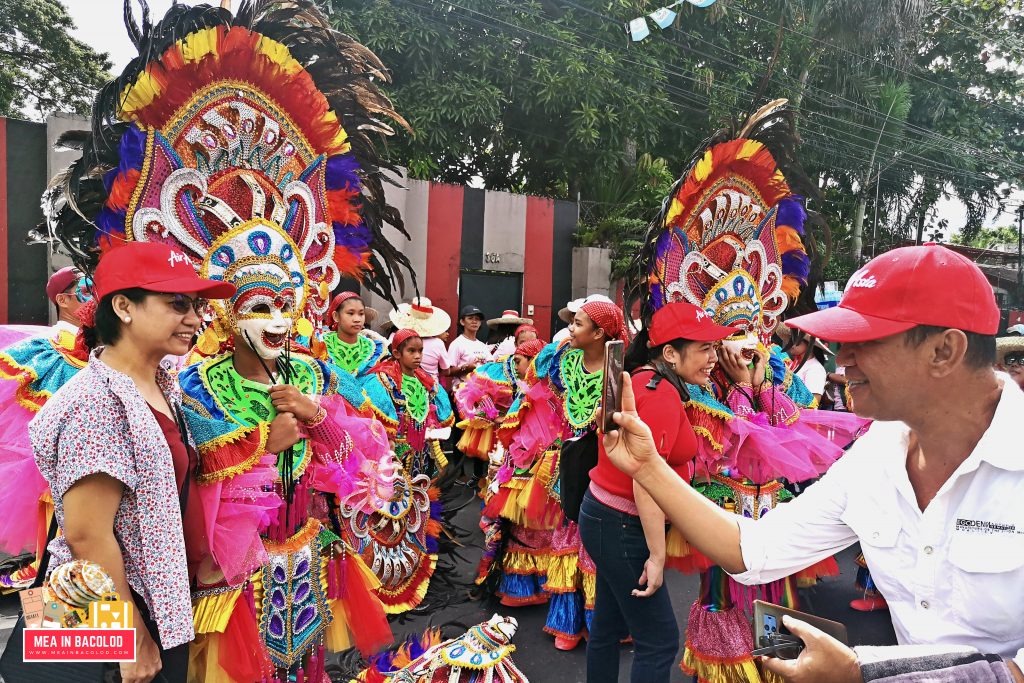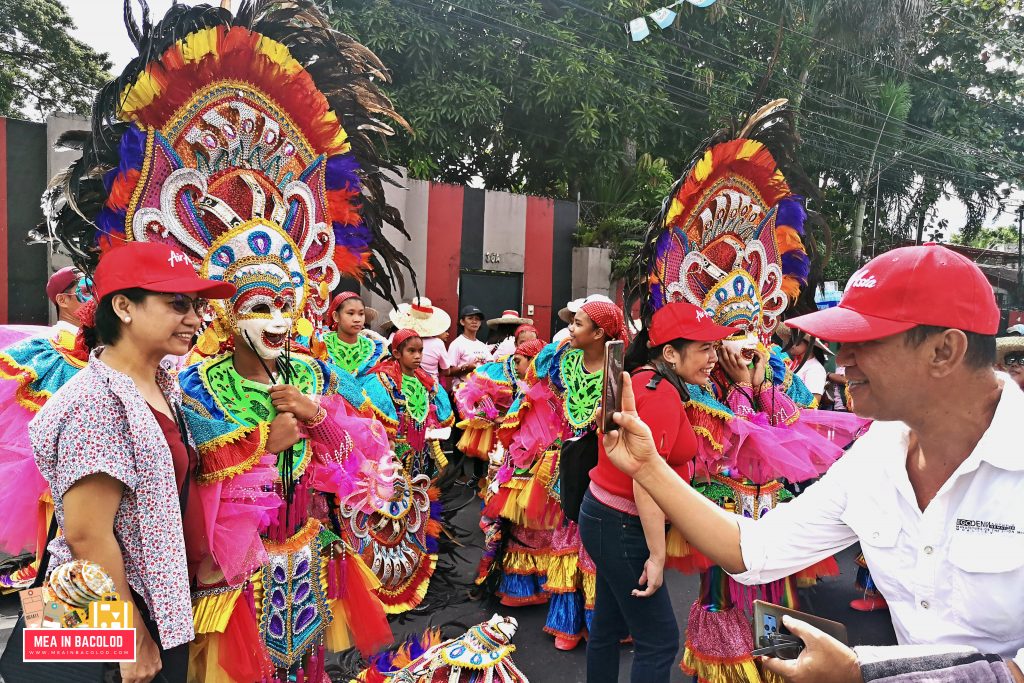 Calea
After an hour or two of enduring the humidity at Araneta Street, refreshments are in order. There's no better place than the infamous Calea Pastries & Coffee at Lacson Street. This was the last stop. If you're at Calea in the late afternoon during Masskara, you can simply walk along the street after eating your cake to see the festivities. If not, there are still plenty of places to discover.
Ge to Bacolod via Air Asia
Remember to check out Air Asia's website for the latest airfares from Manila to Bacolod, flying three times daily.