It's already Valentine's Day tomorrow. If you're reading this now, you probably forgot to plan or get something for your wife or girlfriend. DON'T PANIC. It happens especially if life catches up with you. Mayo pato sing highschool, ga baha ang boys nga ga dala flowers. But anyway, there are still a few hours before V-day hits and all that you need to do is to spend time reading this post for Mea in Bacolod's (MnB's) 2016 Valentine's Day suggestions:
---
Lunch
Why lunch? Because it's a Sunday. I only know a few people who actually wake up early on a Sunday. So, most definitely, you're going to start your Valentine's at either lunch time or brunch time. Here are places that you can check for a heart-y lunch (no pun intended):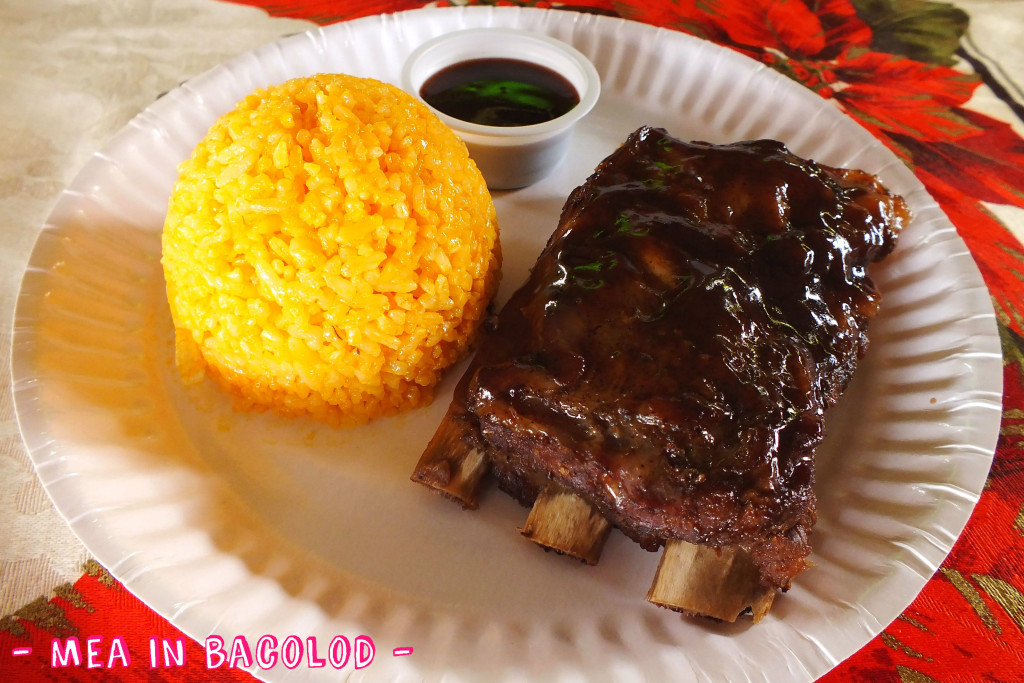 Location: Along Magsaysay Avenue. It is the same street side with Luxur.
Hours: 7:00am – 3:00pm
Why go there?
There are plenty of food options because it's not just one vendor. There are probably more than 5, currently. You can eat a lot of lutong bahay, nachos, ramen and you can drink organic juice.
---
Location: Corner 18th and Aguinaldo Streets, Capitol Subdivision.
Hours: 7:00am – 11:00pm
Why go there?
18th Street Pala-pala is a great place to go to if you miss eating seafood. On V-day, they're going to have an eat all you can shrimp buffet for only P299 per person. I've already tried the buttered garlic and pepper shrimp (among other dishes) so I can really say that this place serves great food. Lunch time starts at 11:30am until 2pm.
---
Merkado
Location: Art District, Lopues Mandalagan bldg.
Hours: 8:00am – 2:00pm; 6:00pm – 10:00pm
Why go there?
Photo credits to Merkado's Facebook page, by the way. Honestly, I haven't been here before but good friends from the Welcome Home Foundation Cafe told me that the food is sooo good. It's all organic so you don't have to worry about eating healthy. One of my best friends also told me that this place serves a lot of great tasting dishes that I must try. And, I am going to soon.
Snacks and Coffee
It's been too hot to go out during lunch time lately and if you're feeling the same way I do, you're going to want to start your Valentine's during the late afternoon. You can do snacks, coffee or just chill in the following places:
Location: Quino's has 2 branches. 1 at The District Ayala and the other at Lacson street.
Hours: (not stated on page)
Why go there?
Quino's is a cafe without WIFI. This is good because instead of taking 1 million photos, you can concentrate on your date. Plus, the puffyani is a must-try. They also have a few V-day cupcake/cake deals.
Dinner
For this Valentine's dinner, do something different. Why not go international with the following restaurants?
Location: Vikings is located at the SM City Bacolod's annex building, ground floor.
Hours: Dinner is served at 5:30pm onwards
Why go there?
Is there someplace more international than Vikings? I don't think so because everything is there: Filipino, Italian, Chinese,  Japanese and so on. This V-day, Vikings is going to serve 10 special dishes that many haven't tried before.
---
Location: 17th Lacson Street.
Hours: Dinner is served at 6:00pm until 10:00pm.
Why go there?
Chifa serves Chinese-Peruvian food. It's probably the first in the city. The taste isn't that far from Filipino food but the Chinese-Peruvian touch to the dishes adds a bit of a twist that you and your date need to experience. Plus, they have a V-day deal for tomorrow: order 2 main dishes and get your appetizer (any appetizer) for FREE.
---
Location: Prk. Marapara 1 Zone 2, Brgy. Bata.
Hours: 11:00am – 9:00pm
Why go there?
I've been to this cafe several times and they serve great tasting Vietnamese dishes. I can't get enough of the Pho, honestly. Vietnamese is something new to most people but trust me when I say that you are going to love it here. You just have to read the menu carefully for specific ingredients that you may not like.
---
Sodam Korean Restaurant
Location: The south end of Lacson street, near the bridge that's near Teleperformance.
Hours: (not stated on page)
Why go there?
Photo credits to Sodam's Facebook page. This is probably the closest Bacolodnons can get to authentic Korean food. I am a sucker for a big plate of bulgogi and eomuk bokkeum. Before coming here for early dinner pleas contact them for their hours of operations as it is not stated on their page.
---
Kabbara Cafe Inc.

Location: BS Aquino Drive Corner Avenue Lacson St (at the newly opened Billboards).
Hours: (always open)
Why go there?
Kabbara serves Lebanese as well as other Arabic dishes. I and my husband came here a few weeks ago. They whip up a mean lamb kabsa and shawarma. Don't be put off, however, if their shawarma has fries in it. My husband told me that this is how Arabs would serve and eat their shawarma. It's just one sign that the cooking at this cafe is pretty authentic. Photo credits to their FB page.
No presents? No problem
Now that you basically know where to go and what to eat, all that's missing is what to give. It's not too late because if you can't find anything material to buy, you can always give in the form of effort through the following romantic gestures:

Museum Cafe
Have you ever visited our local museum before? If not, tomorrow might be the perfect time to do so because the museum cafe is going to have a love booth where you can get your image sketched out. That should be a memorable souvenir for you and for your wife or girlfriend.
You can also have dinner here if you wish. A former colleague of mine told me that their food (I think Italian) is very delectable and enjoyable.
---
Hilltop Restobar
Is this a perfect spot to drive to for sunset viewing or what? If you check out their FB page, you'll see a number of different beautifully-taken pics of the sunset. You can also come here just before it gets dark to, not only witness the sun setting but, to light up lanterns and release them to the sky. Romantic, ey?
---
Artwork by Ryo Tupas
This is different, right? I know. If you appreciate art and so does your wife or girlfriend, why not buy her a sticker, card or poster of artwork done by Ryo Tupas. Don't worry about the cost because most prints are under P300. Some stickers even sell for P20 or P50. This is a totally out of the box gift that you can appreciate together as art lovers. Prints may still be available on the 27th at Tippy's. I will update all of you on that. Photo credit to Bencent G.
---
And, that's it! This list isn't as comprehensive as I wanted it to be but I will work on it next year. For the mean time, huwag kang LOST dear husband or boyfriend. See what suggestions apply to you and go do it with the person you love. Remember that V-day is only one day in one year. It's a time that reminds us to show our love to the person we're with, but we should actually be reminding ourselves everyday and not just during Valentine's. Happy V-day BCD!