After a long day at work or even after a long week, sometimes, all you need to fix your melancholy mood and physical malaise is a trip to the spa. However, from my personal experience, it's difficult to find a spa that:
Is accessible to me since I live in the Upper East area of the city (Near Sta. Fe #medyobukid).
I feel comfortable at (i.e. clean, smells nice, feels nice).
Has a masseuses who I like (i.e. gives great massages, massages do not hurt, listens to me).
Will heed my need for rest and relaxation (i.e. has vacancies when I need it to have vacancies).
Yes, there are spas sprinkled all over the East area, but most of the time, they do not meet my 2nd, 3rd and 4th criteria.
Adesso Spa NGC Bacolod is Now Open
Thankfully, Adesso Spa NGC opened up a couple of months ago. I and a few of my blogger friends were invited to sample their services.
Disclaimer: Although I was invited to sample the services, any opinions I state on this post, about the spa, has not, in anyway, been influenced.
Location
Adesso Spa NGC is located at the second level of Hi-Strip 5, right above 7-11. The spa's sign can easily be seen from the parking lot. To get there, all you have to do is find the stairs (which should be next to Nonna's Extension), and then go up.
Adesso Spa NGC Interior
The  first thing you're going to see when you walk in is the reception and waiting area. Clients can sit here or ask for services that are available at the counter that's opposite the area you see on the picture.

The next area is where nails are done. Thankfully, Adesso Spa NGC also has nail services aside from the usual spa massages and facials. The place is dim so what they do is use lights whenever a client opts for manicure, pedicure or footspa.
SPARTY Packages
The setup is actually done this way (with plenty of chairs in different areas) because Adesso Spa NGC caters to intimate spa parties or sparties.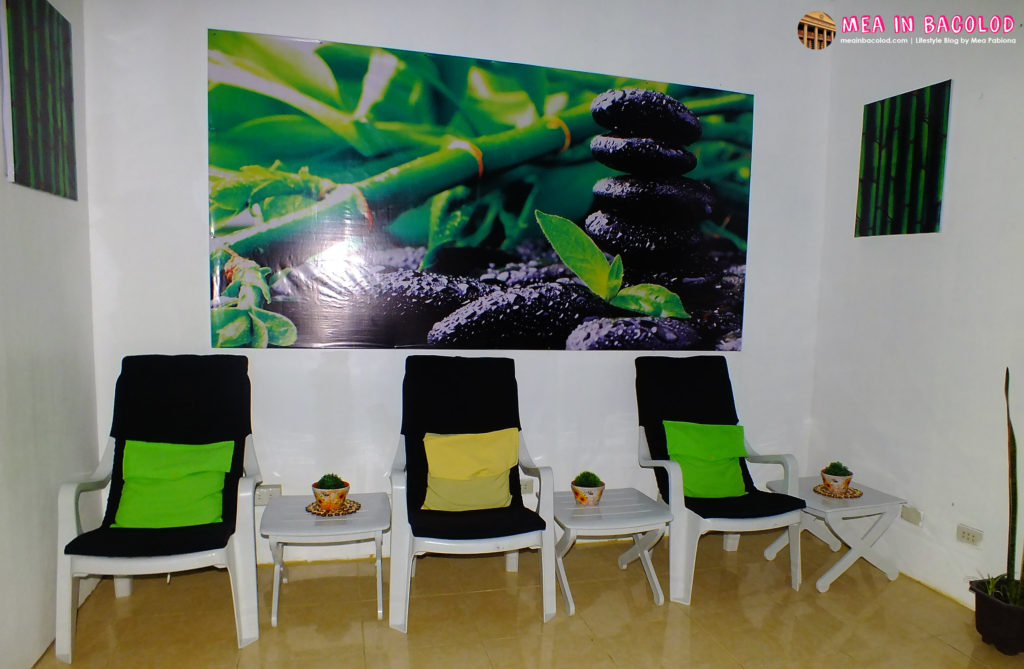 Spa Party Details You May Want to Know About
The spa can seat a maximum of 8-10 persons for the sparty.
You get to choose the services you want. There are packaged services on Adesso Spa's service menu.
You can also avail of these services individually, but the more the merrier, right?
Always book in advance if you want to have your SPARTY at Adesso Spa NGC

You may contact the following numbers for reservations and SPARTY inquiries: (0950) 698 2755 or (0929) 342 0474
Adesso Spa NGC Other Facilities and Services
Of course, the spa has massage beds that are inside private cubicles. There's a single massage bed and a double massage bed (for couples).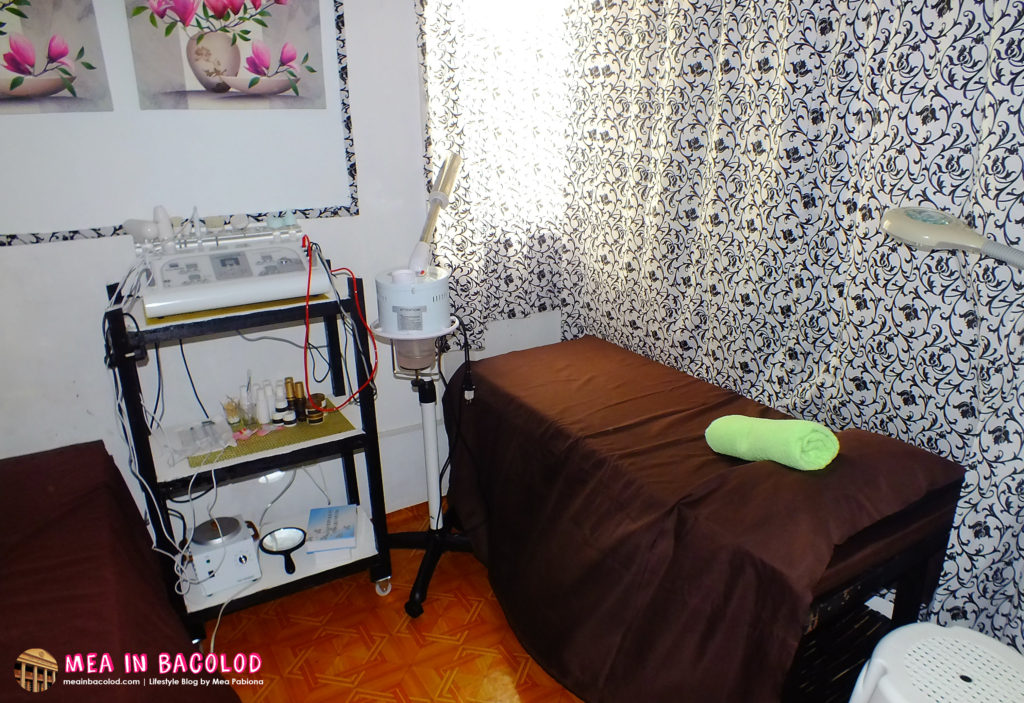 The spa also has an area where facials and eyelash extensions are done. I actually tried the eyelash extension service so watch out for my review.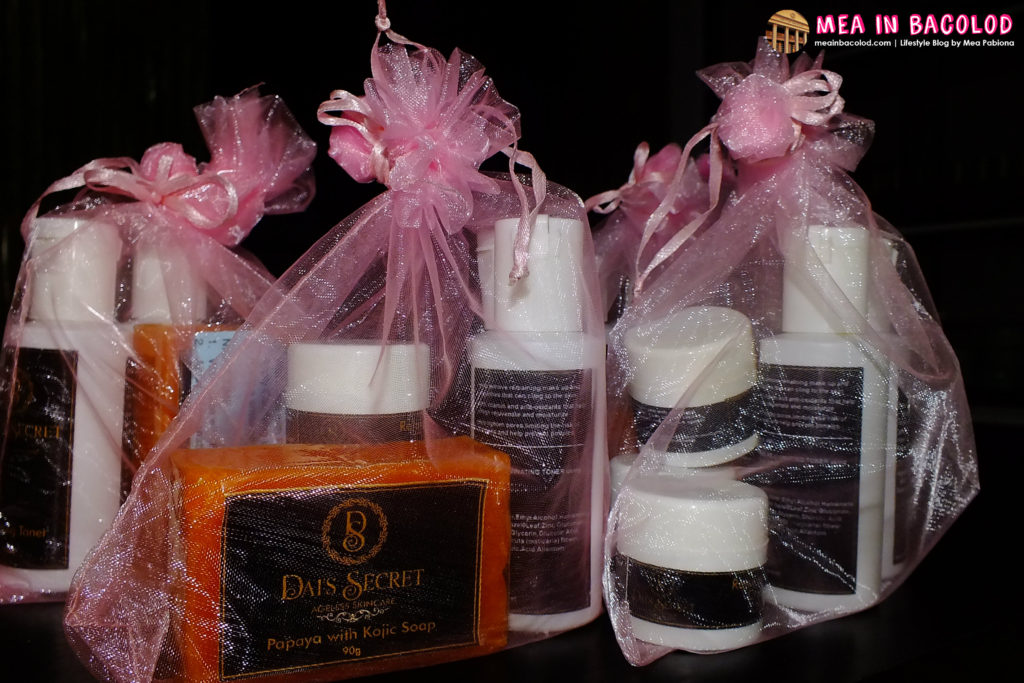 Everyone might also want to know that the spa uses their own products to do facials. The beauty line is called Dai's Secret which was developed by the owner, Grace Dualo, with the help of a licensed beauty product manufacturer in Manila. I'm trying out Dai's Secret currently and I am loving the collagen cream which is similar to a BB cream in consistency and coverage.
Adesso Spa NGC Promos
Upon talking to the owner, who was very nice and accommodating, she already has another branch in Silay. It's also similar to this one, but I think that there's a full service salon that clients can visit.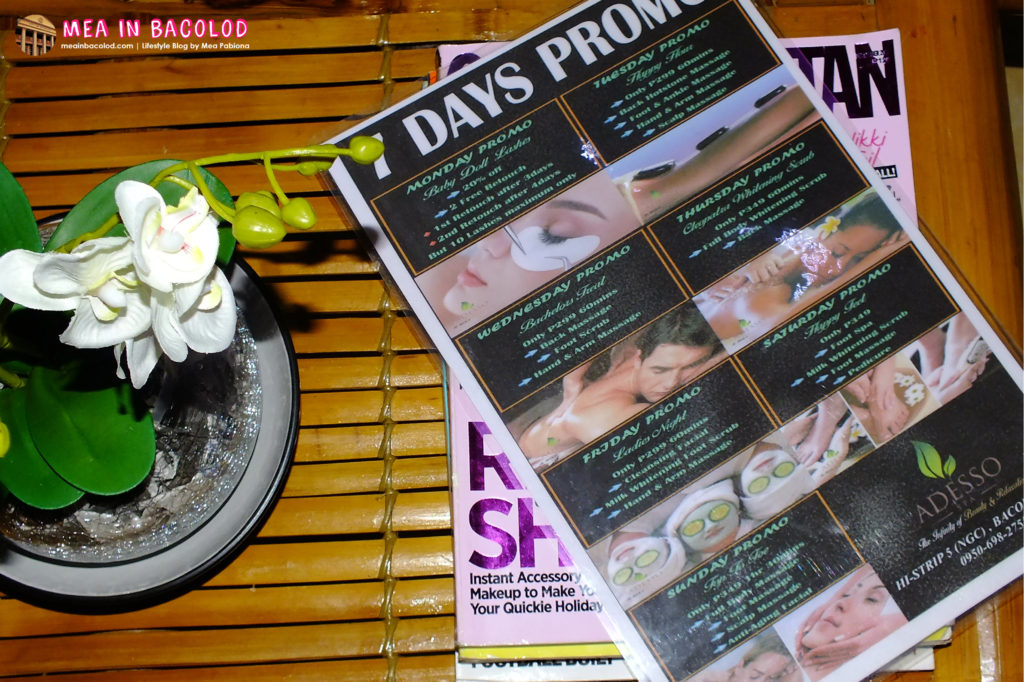 Since the NGC branch just opened, Adesso Spa is currently having promos for each day of the week:
Monday – Baby Doll Lashes
Tuesday – Happy Hour – P299 – 60mins
Back hotstone massage
Foot & ankle massage
Hand & arm massage
Scalp massage
Wednesday – Bachelor or Bride's Treat – P299 – 60mins
Back massage
Foot scrub
Hand & arm massage
Thursday – P349 – 60mins
Full body whitening scrub
Back massage
Friday – Ladies Night – P299 – 60mins
Cleansing facial
Milk whitening foot scrub
Hand & arm massage
Saturday – Happy Feet (Personal Fave) – P350
Foot spa
Milk whitening scrub
Foot massage
Pedicure
Sunday – Top to Toe – P349 – 1hr 30mins (To start your week with)
Full body massage
Foot massage
Scalp massage
Anti-aging facial
Please double check with Adesso Spa NGC if these promos are still in effect. I think they still are. Visit Adesso Spa NGC at the second level of Hi-Strip 5 for a non-crowded, relaxing spa experience that's affordable and nicely done.
Adesso Spa NGC
Facebook Page Here – They have very relaxing massage videos for you to enjoy.
Contact nos:

(0950) 698 2755
(0929) 324 0474