First of all, this isn't just another cafe post because this cafe is special. I say 'special' because this cafe has a unique concept that I have not see done in any other cafe in Bacolod. Let me introduce you to: Swivel Lifestyle Lounge Bacolod. The cafe is owned and managed by 3 young men who are very creative and approachable: Jae, Big and Echo.
Disclaimer: I and a few other bloggers were invited to sample their food and their coffee. This, however, has not altered my perception and opinion of the cafe in any way.
Location
Swivel Lifestyle Lounge Bacolod is located at the second floor of the LaSalle Courtyard. It's important for you to know that the cafe doesn't really look like a cafe from the outside. It's not even visible if you're standing downstairs, at the center of the courtyard. But, go upstairs and then go right. It's right above Saddam's Shawarma.
At First Glance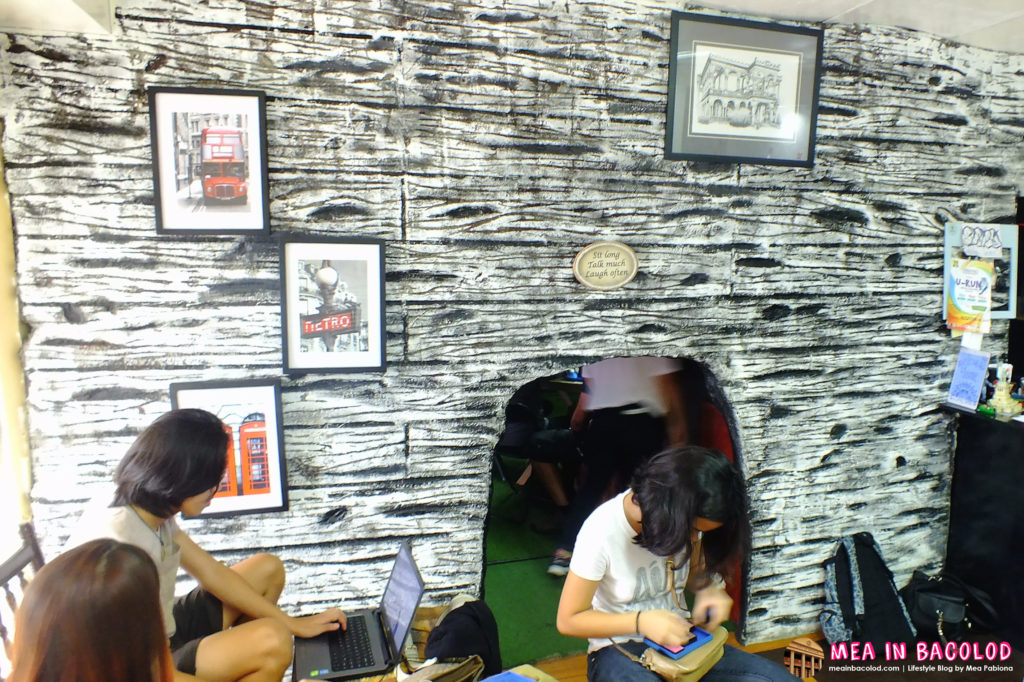 At first glance, you'll see a seemingly small cafe with a little bit of seating. But, as soon as you enter the hole on the wall, you'll feel like you've been transported to some place else.
The Hole is an Entrance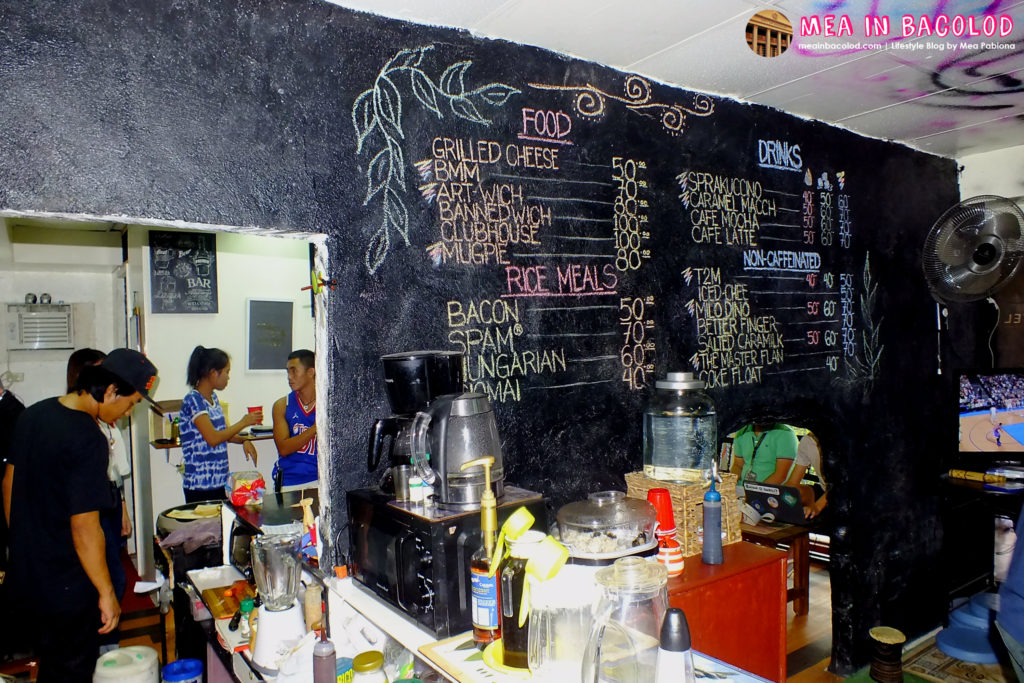 The hole on the wall is actually an entrance to the actual cafe. When I entered, I instantly got why they called the cafe a lifestyle lounge. There was more seating, a couple of shelves with plenty of books and activity boards on them, toys, a gaming area and black walls that you are free to write on.
Again, you cannot see this from the outside. All that you're going to see is the small cafe with a hole on the wall. The floor was made to look like grass which makes the place even more interesting.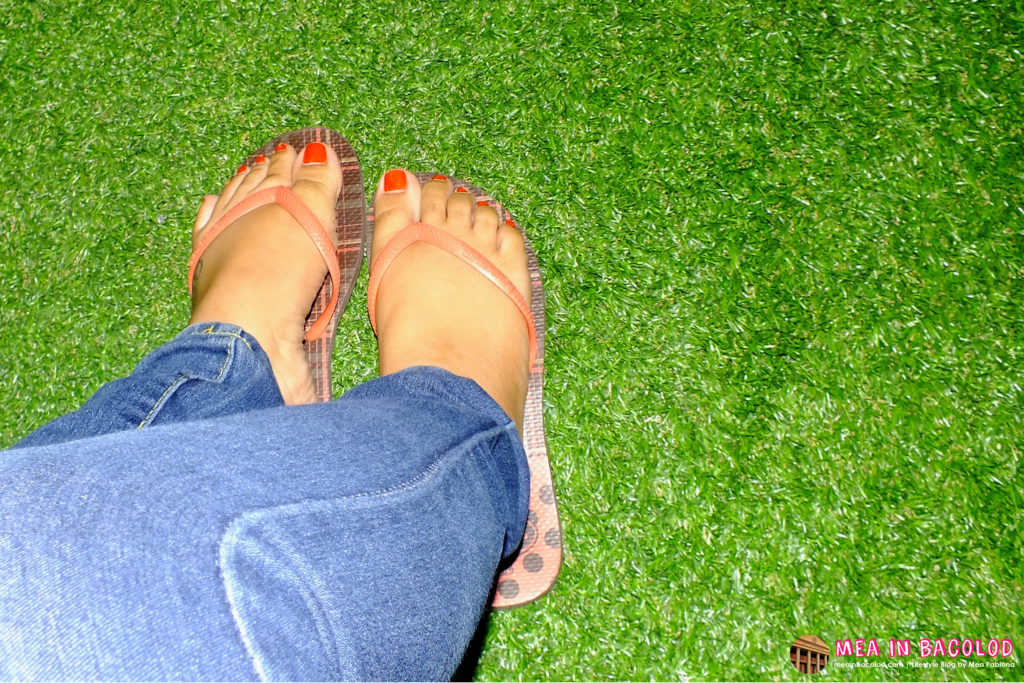 The Menu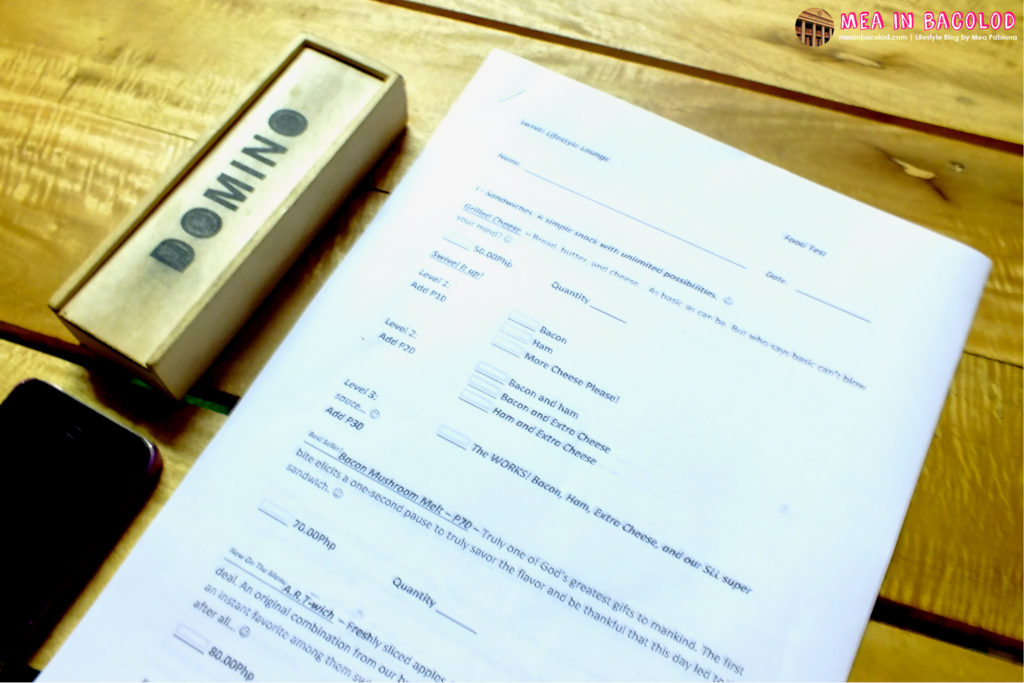 Did I take a test? No. It's Swivel Lifestyle Lounge Bacolod's menu – believe it or not. It's meant to look like a test paper, but you don't need to study in order to fill this up. You just need to be hungry. You'll be given a pen. What you need to do is go through the test paper menu and check what you want to order.
Great news: The Swivel Lifestyle Lounge Bacolod is very student-friendly, not only with the atmosphere, but also with their menu prices. Most items are below P100. In fact, the most expensive item on the menu is probably P100 (without any add ons).
What do you order at Swivel Lifestyle Lounge Bacolod?
You can order plenty, but here are the food items on the menu that I got to taste:
1. Brownie ala Mode
Yes, there's a brownie buried under the ice cream somewhere. If you have a sweet tooth, you will like this one with all of your heart.
2. Bacon Mushroom Melt – Highly Recommended
It's one of the cafe's best sellers. I usually enjoy my sandwiches with a whole lotta chips. As evidence by the amount of chips on the photo, do you think I enjoyed this sandwich? H to the heck yeah! It's not just the chips too. The sandwich tasted delicious.
3. A.R.T-which – Highly Recommended
Have you ever tasted the flavor of apples, raspberry jam and tuna together? It's different but this sandwich is one of my personal faves. I like the taste of sweet and savory together (like bacon and chocolate which I ate a lot of when I was preggers). If you read the menu carefully, the "chefff" (yes with 3 fs) created this original combination.
4. Mugpie – Highly Recommended
Wait is this a sandwich? Is it chips and dips only with bread? What is it? Those, too, were the questions running through my head as this plate was being placed in front of me. Believe it or not, it's pizza. No that wasn't a typo, it really is pizza. Well, more specifically it's pizza sauce in a mug served with buttered toast.
5. The Bannedwich – Recommended
They wouldn't tell us why this sandwich was banned. Maybe it ran away without paying the bill (*corniks). On a more serious note, this sandwich is layered meat over meat, topped with even more meat. Do you dare try it's goodness? Now, I get why they call it the bannedwich.
6. Swivel's Coffee – Highly Recommended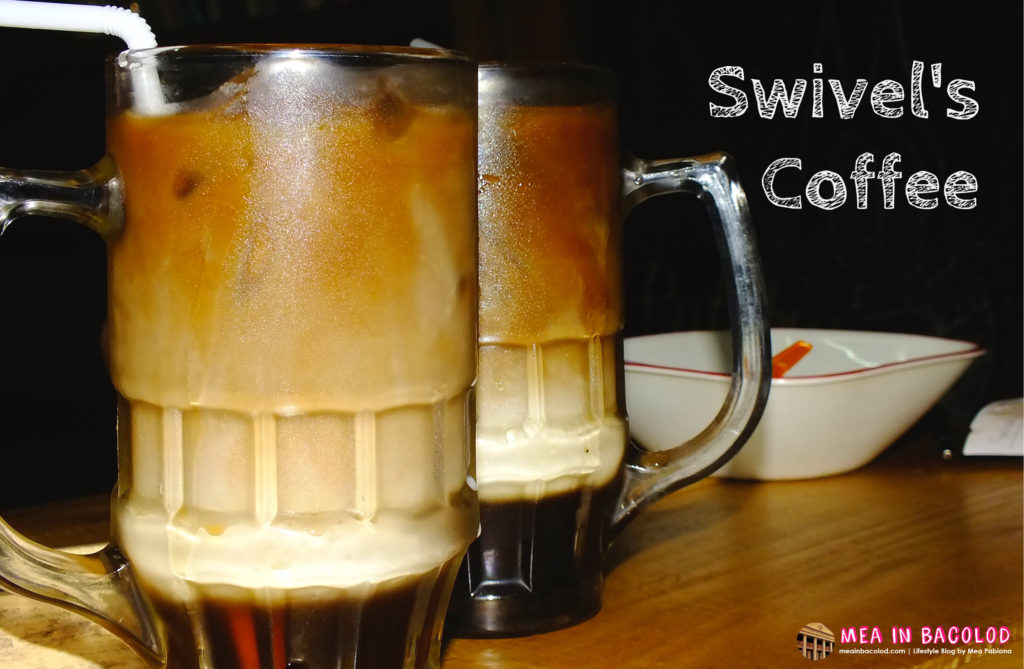 You all know how I feel about coffee. This special brew was made specifically for us – it's not on the menu. But, you'll find a lot of coffee choices with the names:
Sprakuccino – from P40-P60
Caramel Macchiato – from P50-P70
Caffe Mocha – from P50-P70
Caffe Latte – from P50-P70
The prices differ according to how it is prepared – hot, iced or blended. You can also choose levels for your caffeine, sugar and milk. Level 1 the lowest and Level 3 the highest.
7. The Legit S'mores
Of course they have smores and it costs ONLY P40.
Gaming Area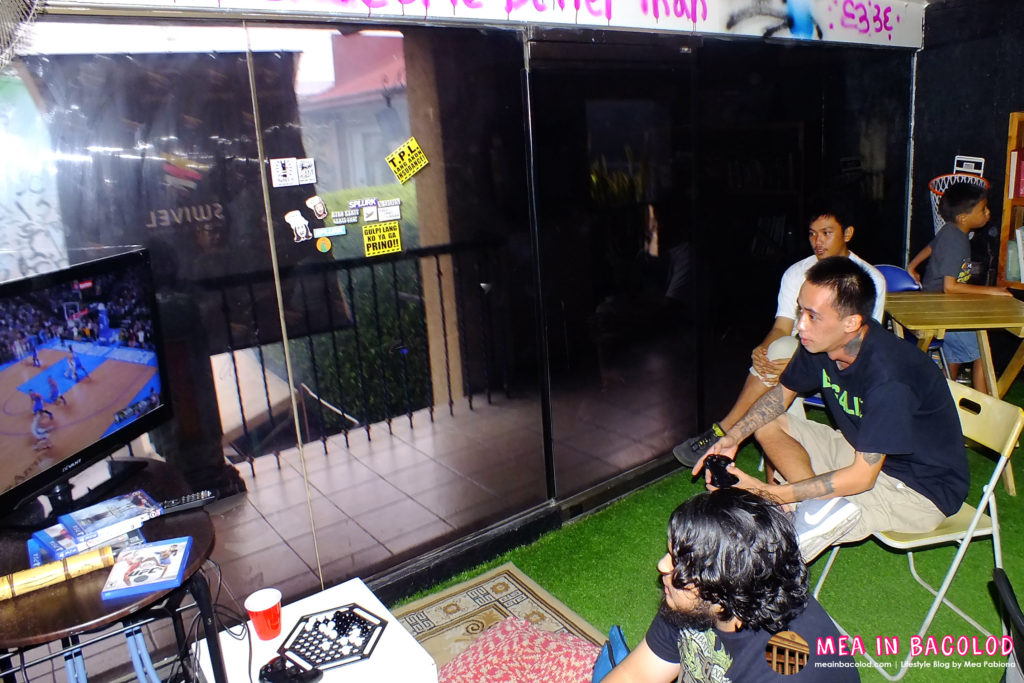 Did I mention that they have a gaming area? I do not know what console they have, but from the looks of the faces of the boys who were playing, it's a console that you want to play with. I also want to mention that they have a small multimedia room where you and your friends can watch movies in.
The Cherry on Top of the Icing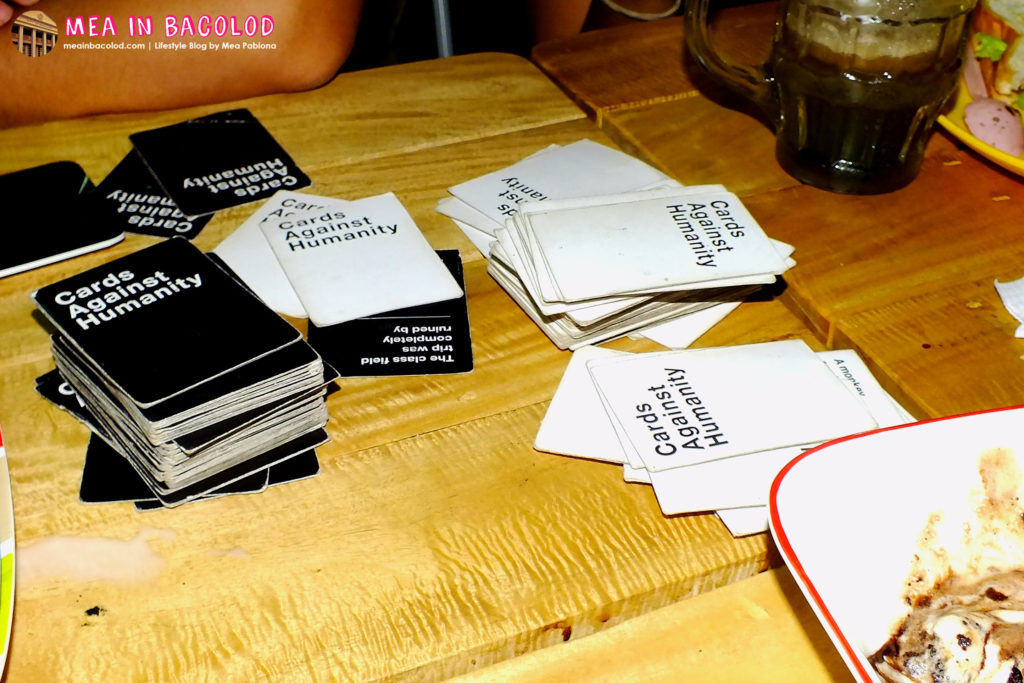 So I already mentioned that they have several activities boards and cards that customers can freely get. The best one of all would be this: Cards Against Humanity – a game where you forget about your humanity for a couple of minutes. It's prejudice, sacrilegious, sometimes evil, but it's loads of fun – trust me.
So the next time you feel like you have nothing to do or if you need a place where you can eat, have coffee and spend the afternoon in, go to Swivel Lifestyle Lounge Bacolod, located at the second floor of the La Salle courtyard (right on top of Saddam's Shawarma).