Despite Bacolod being a fairly small city, you'll be surprised at how diverse the food choices here are. One good example of a cafe that's offering diversity is Kabbara Cafe. It's definitely a cafe that's on my radar and it should be in yours too. The Kabbara Cafe is over at the newly opened The Billboards: BS Aquino Drive Corner Avenue, Lacson Street. Your landmark is the new Outdoor Master.
Lebanon in Bacolod

I refer to it as the Lebanon in Bacolod because it offers Lebanese and as well as other Middle Eastern dishes. I was talking to one owner (Ms. Hope Kabbara who was very kind and accommodating) and she hinted that there will be more food choices soon. It's a new taste for most Bacolodnons but, having experienced the different dishes from this establishment, I can say that this is a place worth visiting.
FYI: I brought along a taste tester who has first-hand experience with Arabic flavors – my husband.
What to try?
Recommended – Warak Inab
Warak Inab is a leaf-wrap with a stuffing of rice, tomatoes, onion, herbs and spices. This particular one is grape. The serving comes with 4pcs of Warak Inab and here's what it looks in the inside:
This will serve as your appetizer. The taste is a little sour and I can't liken it to any Filipino food I've tasted. It's different but if you're palette is more adventurous than mine (which it probably is), try the Warak Inab as a starter.
Recommended – Falafel
I think of Falafel as the shawarma for vegetarians. The round piece with sesame seeds is a mixture of ground chick peas, broad beans, garlic, onion and Lebanese spices. We had the sandwich version but there's also a Falafel plate which is P195.00, 6 pcs of falafel with hummus and pita bread.
Highly Recommended – Kabbara Cafe's Shawarma
Hold up! Why does this shawarma have fries in it? According to my husband, who's been to Saudi Arabia, this is how the shawarma over there is enjoyed – with fries.
This just goes to show that the cafe is really sticking to authenticity in the presentation and flavor of their dishes. Ms. Hope mentioned that some of their ingredients come from the Middle East. That's why some of their dishes are unavailable sometimes because of the delay in shipment with the ingredients. This seldom happens, however, because of how well the cafe is managed.
They have different sizes and options for the shawarma:
Medium – P75.00 (this is what we ordered)
Large – P135.00
All meat medium – P110.00
All meat large – P195.00
Recommended – Kapsa Chicken Biryani
My husband insisted that we order this. This is one reason why I wanted to visit Kabbara Cafe so much: this is the only place where my husband can eat Kapsa (or Kabsa in Arabic). He misses the taste and he misses how he would eat Kapsa with his bare hands. The taste is very close to the ones he would eat in Saudi, he said. The dish we got was a single but, in my opinion, the kapsa (or rice) is good for 2 people who eat moderately. There's also a double option which is P300.00.
Highly, Highly Recommended – Kapsa Lamb Biryani
This has biryani rice, lamb meat, peanuts, parsley, Arabic and Lebanese pepper, and special sauce. The photo I took seriously doesn't do the colors of this dish justice. I highly recommend this dish because the lamb is so soft it's insane. Some of the lamb I've tasted in other places have a distinct after-taste but this one is different. It's simply cooked to perfection.
Menu Items to Look Forward to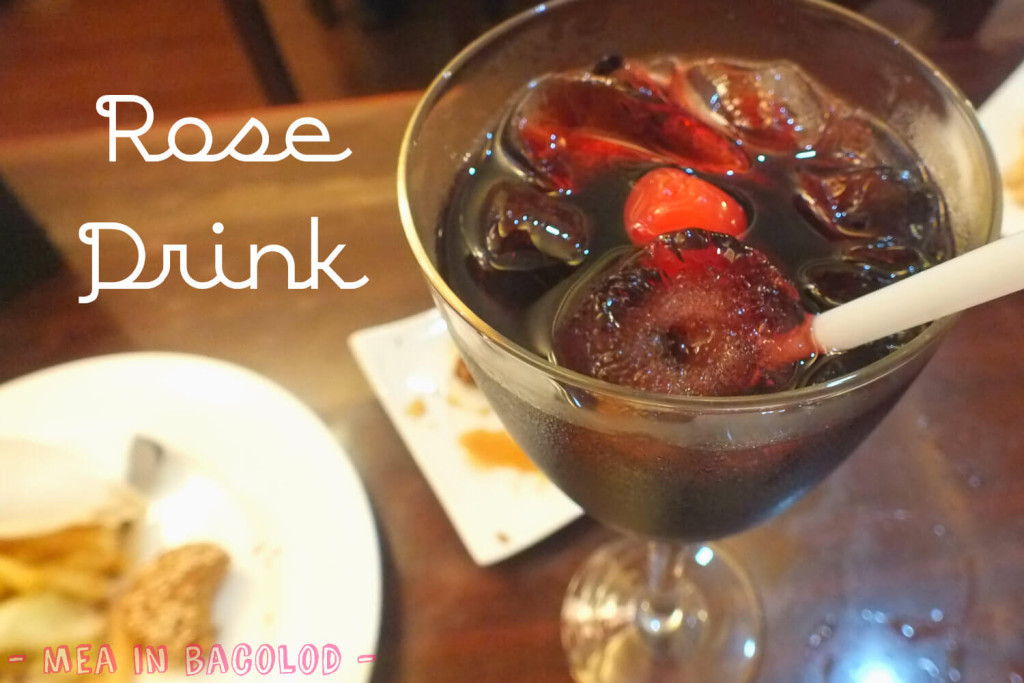 I don't know the official name of this drink but it's made of rose water, rose extract (I think) and then pomegranate juice or syrup. I think I need Ms. Hope's help on this one, but nonetheless, the taste is refreshing and divergent with regular juices we have. This is NON-ALCOHOLIC by the way.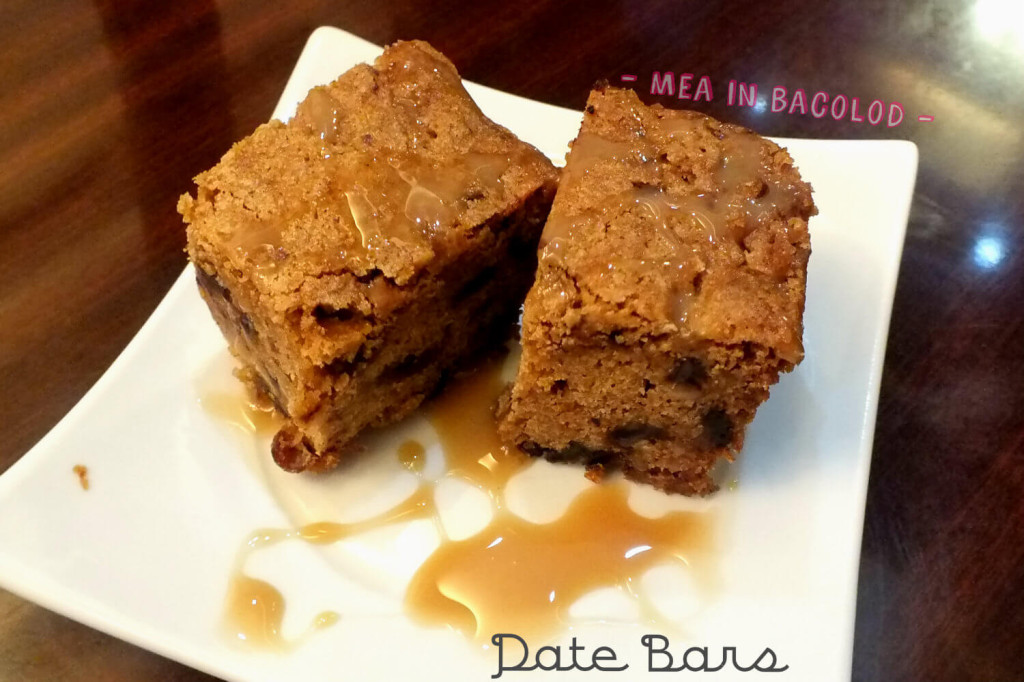 If you're an avid follower of my blog, you'll know that I always make a face whenever I taste something soooooo good. Upon tasting these date bars, I made "the face". I ended up not sharing this with my husband (#takaw).
These dishes are just something that you can look forward to. Here are other things you need to know about Kabbara Cafe:
They have a shisha service.
They do not serve alcoholic drinks. But, you can order from other nearby establishments and just order food from the cafe.
They serve iced coffee in mason jars! <<< I have to try this one soon!
Kabbara Cafe
Contact no: 0949 763 5377
Open from Monday to Sunday for lunch until dinner
Do you have a hankering for Mediterranean food tonight? You know where to go. And, don't forget to share this post.