It is exactly how a diner should be. I haven't been to a lot in my city but if I was craving for that diner experience with a little hint of New York, amma go to Big Daddy's.
---
Location: Door 1 Eastwalk Extension, Circumferential Road, 6100 Bacolod City
Hours: Tue-Sun, 10:00am-12:00am
Contact: 09258000401
---
I visited the place out of pure curiosity. If you've lived in my city long enough, you'll know that that's how Bacolodnons are when a new establishment opens up. Anyway, I went there an hour or so passed lunch time.
Location
You cannot miss the place. If you know where Dana's Buko is (the old one), then you'll definitely see Big Daddy's Diner. I can say that it's pretty accessible and easy to spot. It's the first thing (Door 1) you see on your left if you're facing the Eastwalk Extension's entrance – the one farthest from the NGC.
Place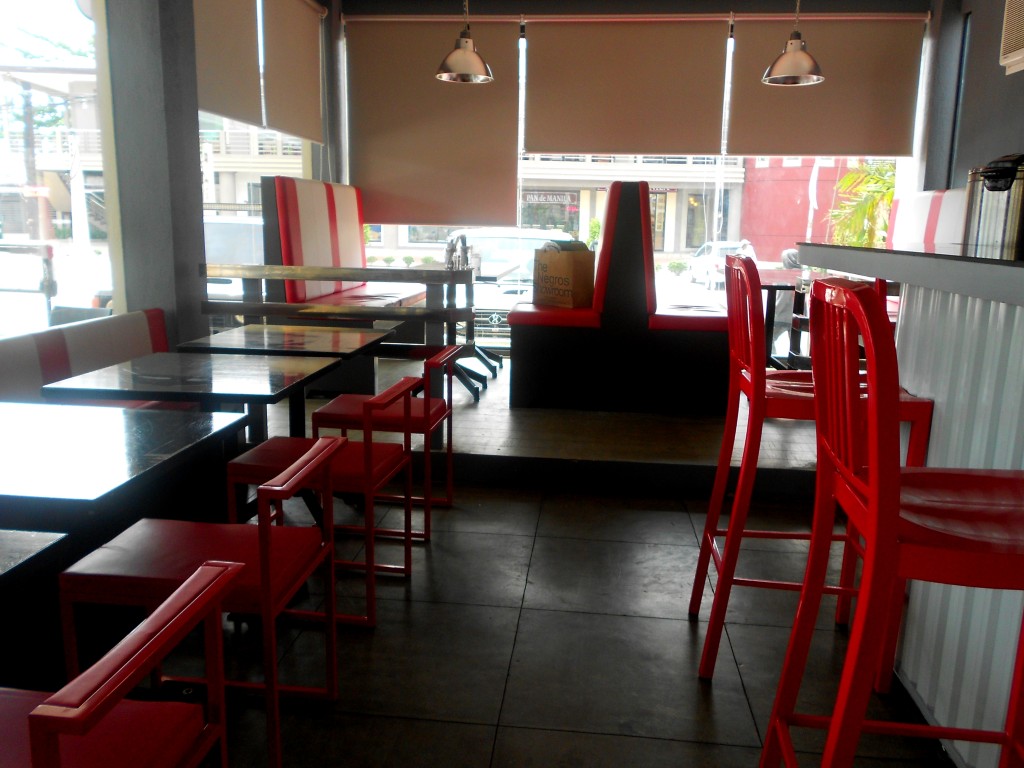 Just my luck because people were getting ready to leave as soon as I arrived so I basically had the entire place to myself. I was sitting at the booth where the Negros Showroom bag is.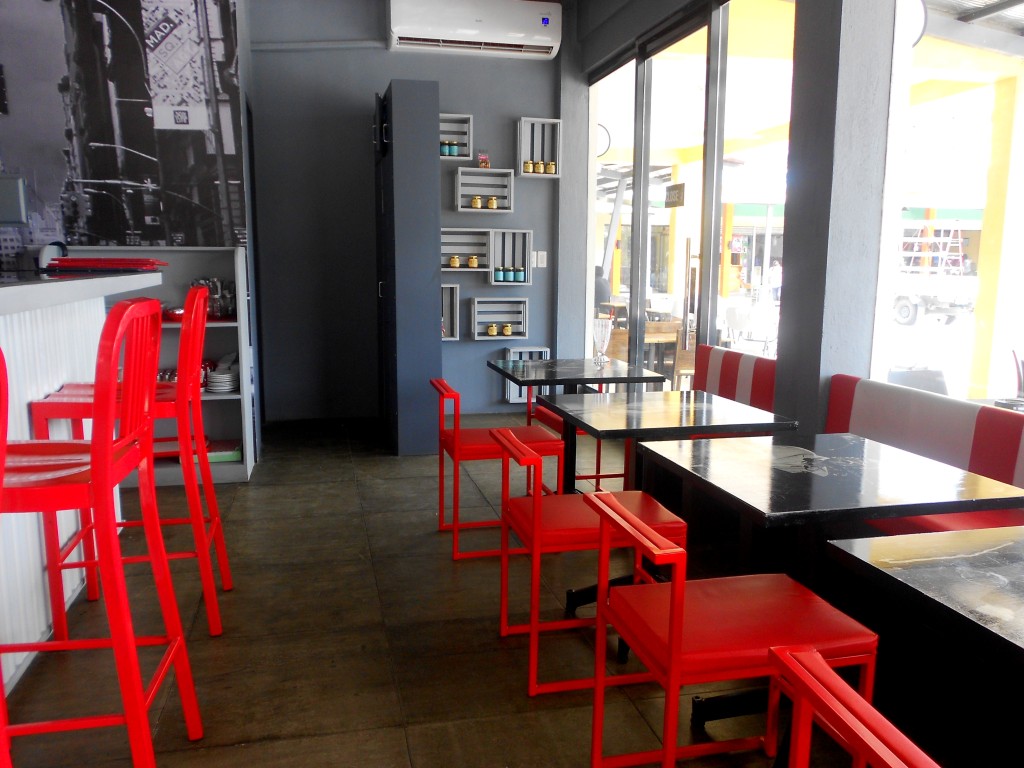 First off, I really want to say: "Now, THIS is a diner". I haven't been to America before where there's an abundance of diners but I have seen movies like Back to the Future, the Mighty Ducks, Pleasantville, the American Gangster, Pulp Fiction and so on so I know what a diner should look like. Big Daddy's Diner, isn't, however like the diners I see in movies because the owners (3 chefs) put a couple of other unrelated elements to make it different – the good kind of different.
You'll be transported back to old New York and you'll be accompanied by big stars while you're eating – this is the old school, vintage element. They also have the striking red chairs (both table chairs and bar stools) with booths of the same color just with a white stripe in the middle of the back rest – characteristic of a diner, the original element.
And, last but not the least, I picked up on a bit of industrial vibe which was probably because of the objects that are silver/grey colored. The unfinished feel of it –  the floor and the railings that separate the booths from the tables – adds to its modern industrial vibe as well. I am not an interior designer but, in my opinion, the fusion of all these things I mentioned makes customers feel like they're in a chic yet laid-back restaurant.
Food
Upon checking their menu, I had trouble picking just one thing to eat. I was so hungry that I just randomly picked one out and ended up ordering backribs.
Waiting time: 8-10mins
Backribs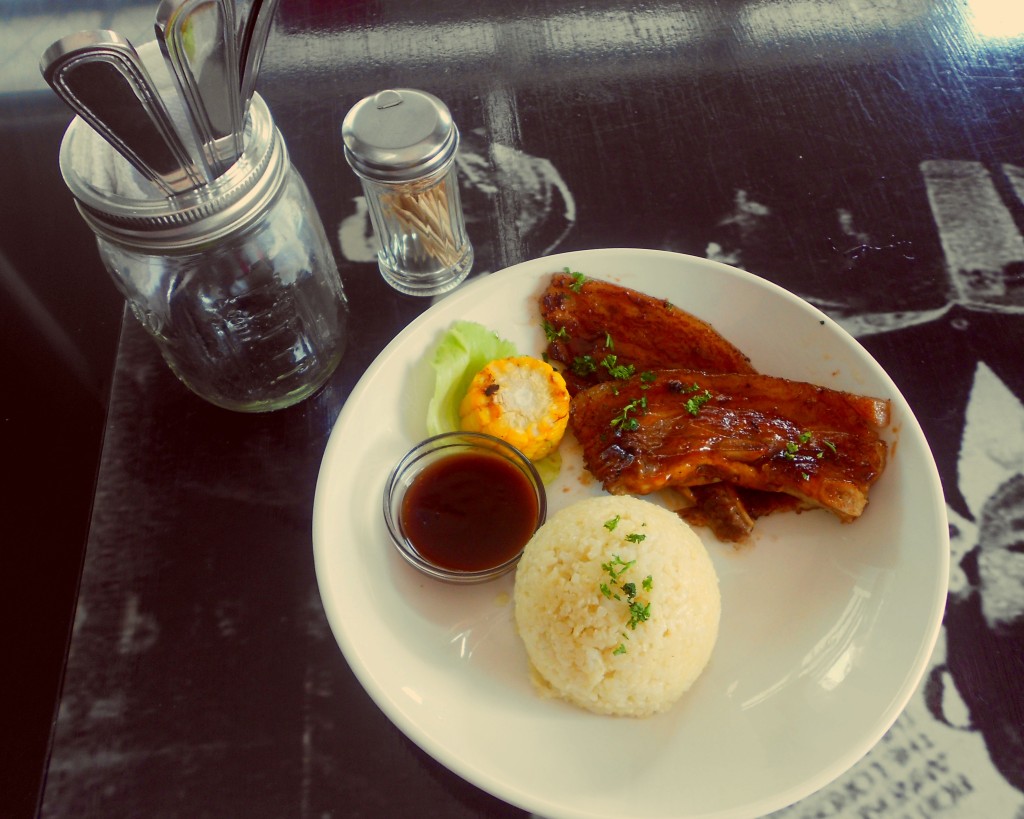 Thoughts: The meat was soft, the sauce tangy, and the rice cooked well. What more could you ask for? There's also no question with the taste as I consumed the entire plate in about 7mins (mind you, I take my time while eating). I would have liked the corn to just be kernels instead of a small piece of the ear but it doesn't change the fact that I would eat the meat all day if I could (goodbye diet).
My Experience at the Bacolod diner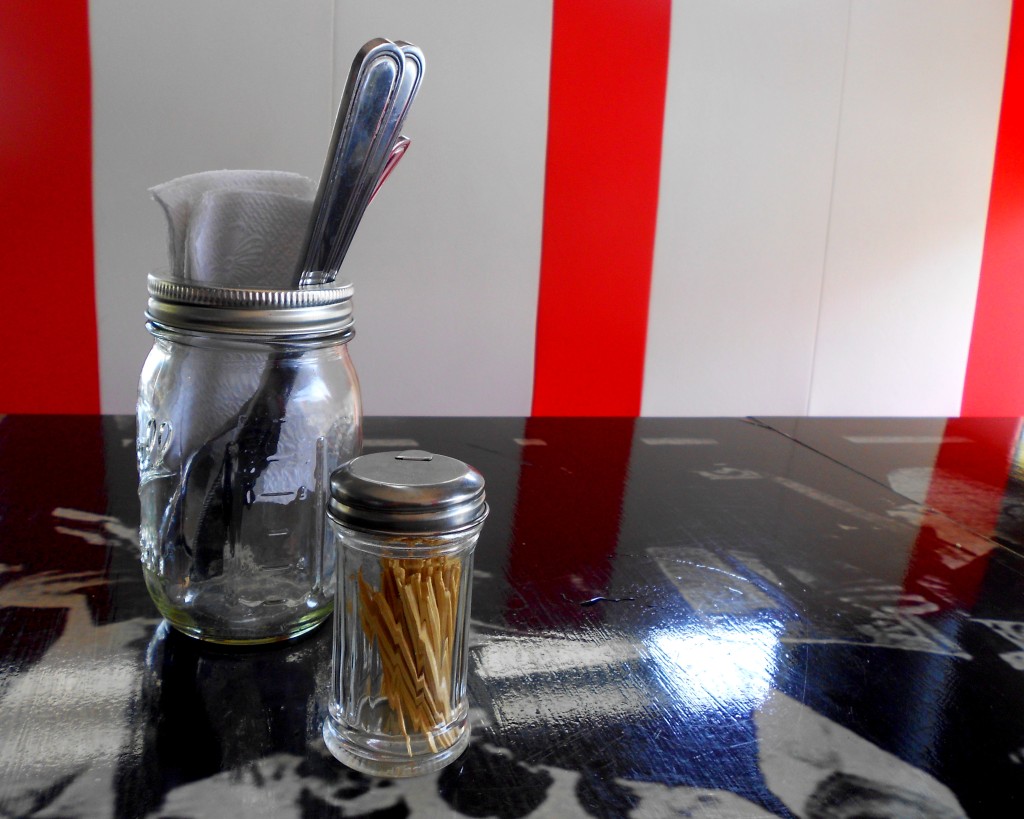 Let me just say that I didn't ask the waitress to refill my water. She just did it on her own without me telling her to do so. It's safe to say that the service here is pretty great.
Price: Affordable
Ambiance: Vintage, Industrial Chic
Food: Delicious (but only with a small serving of side dish)
Service: Excellent
Parking: Not difficult but may be limited
Location: Easily accessible, easy to spot
Would I eat there again?
YES.
disclaimer: post was NOT sponsored by the Diner