Danjugan Island – you've probably already heard of it and seen it in pictures like I have. I haven't been to the place, but friends say it's a piece of heaven on earth. FYI, if your idea of paradise is a commercialized island with a booming nightlife, this is not for you. But, if you want to be closer to wildlife, breathe in the freshest sea air, and immerse yourself in mother nature's bosom, you might not want to leave.




Is Danjugan Island Your Kind of Paradise?

An interesting fact that you may want to know is that this island is not touristy at all. It's a 43-hectare island and marine sanctuary. Danjugan island is managed by Philippine Reef and Rainforest Conservation Foundation, Inc (PPRCFI). According to The Poor Traveler, guests have to attend a short briefing, educating them about some island facts and giving them info on preservation.




Why Do People Want To Visit Danjugan Island?

You could say that traveling to this place is "off the beaten path". It is not a resort, but people come here for a special kind of experience.
Diver's Paradise
Marine and wildlife are teeming, and the water is as clear as the light of day! It's safe to say that this is probably the best dive site in Negros Occidental. Personally, I'm scared to dive because I watched one too many Jaws movies when I was 10 years old. But, those who are far more adventurous than I am will be glad to know that there are three companies that can arrange dive tours:
Adult Marine and Wildlife Camp
Another reason people visit this magical island is the camps. On November 25-27, 2016, the next Adult Marine and Wildlife Camp will take place. Guest speakers Anna Oposa of Save Philippine Seas and AA Yaptinchay of Marine Wildlife Watch of the Philippines will be present.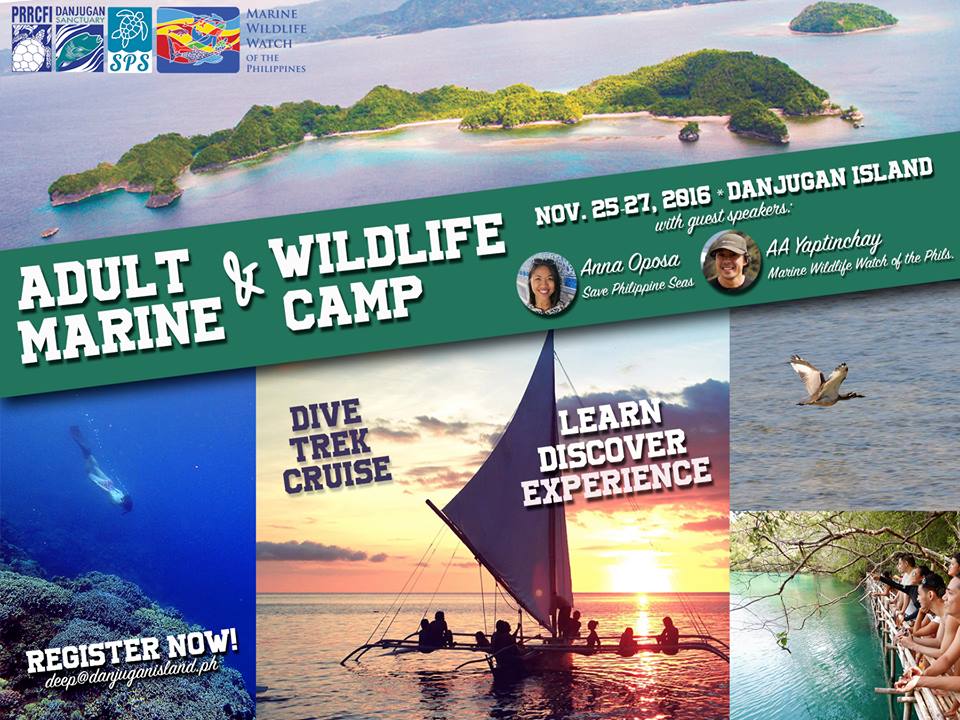 For 3 days and 2 nights, we will live in this island of rich biodiversity, explore and learn from it, with our team of scientists, conservationists and artists. – Danjugan's Facebook Page
If you're fed up with having the same vacations over and over again, this Adult Camp is for you – Danjugan Island is for you. I hope to visit one of these days. You can get more information on the island on their official website: www.danjuganisland.ph. On the site, you'll find:
Things To Do
Rates & Accommodation
Facilities
How To Book A Trip

Send an email to experience@danjuganisland.ph. In your email, please include the dates of your visit as well as the duration. For faster replies, you may contact:
+63 915 234-7145
+63 908 525-4108
+63 34 441-6010
Danjugan Island
Don't forget to LIKE Mea in Bacolod for more great posts about Bacolod City and Negros Occidental!