Panaad sa Negros Festival is an annual festival held in Bacolod City. It was first celebrated in 1993 and has since become one of the most popular festivals in the region. The festival is typically held in the month of April and lasts for one week. It is a celebration of the culture, traditions, and history of Negros Occidental. The word "Panaad" means "vow" or "commitment" in the local dialect, and the festival is a way for the Negrense people to showcase their commitment to preserving their cultural heritage.
During the height of the pandemic, the festival stayed dormant for obvious reasons. But, this year, it's back and better than ever. Frank (partner in crime, de facto photographer) and I dedicated one afternoon so we can give you guys a guide on how to spend a day at Panaad sa Negros 2023.
Things to Bring
We are currently experiencing a heat wave so if you're a tita like me, make sure that you have all of your essentials:
✅ Abaniko (fan)
✅ Face towel
✅ Social climbing flask (JK)
✅ Biskwit (sky flakes just in case)
✅ Wet wipes + Tissue for the restroom
✅ Bayong bag if you're planning to do a bit of shopping (pangumpra).
Make sure that you're also wearing light clothing (as in clothing that you feel is best for you to walk in). It's going to be extra humid so make sure you're comfortable.
Point of Entry: Mansilingan
We entered through the Mansilingan entrance. Frank thought it would be easier and it indeed was. No traffic (at that time) and plenty of parking spots. Mind you, we went on a Tuesday afternoon. By the weekend, please don't expect the same convenience as people will definitely be visiting before the festival ends.
Buy Fresh Pineapple at Don Salvador Benedicto
From the Mansilingan entrance, the first exhibit we saw was that of Don Salvador Benedicto. And do you know what this place is known for? Pineapples. Fun fact about me: I love pineapples.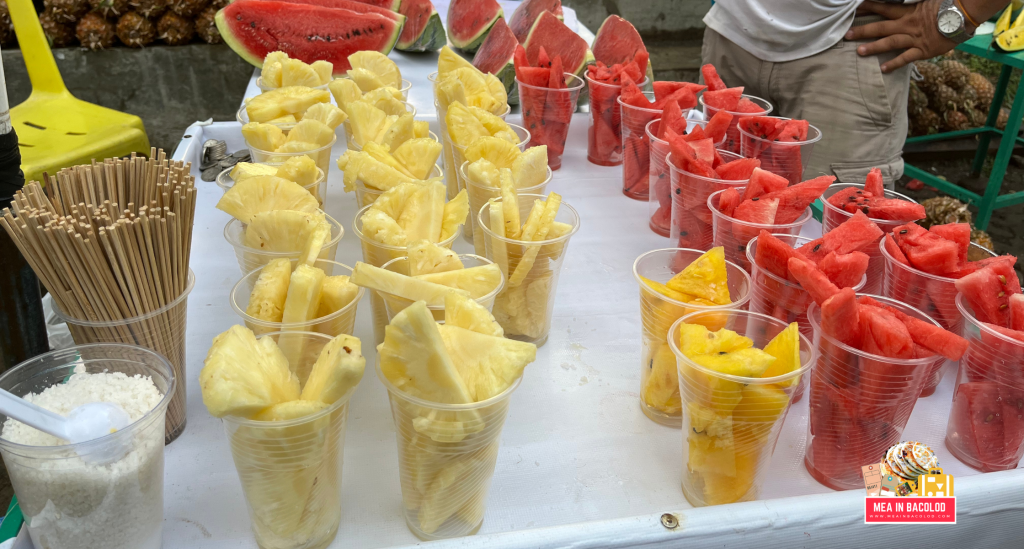 The pineapple plantations in Don Salvador Benedicto produce some of the sweetest and juiciest pineapples in the country. The town's high altitude and rich soil provide ideal growing conditions for the fruit. The pineapples are known for their bright yellow color, sweet taste, and low acidity, which make them popular among locals and visitors alike.
Visit Bacolod's Exhibit
If you're a Bacolodnon, you should definitely visit the Bacolod exhibit. It's mandatory (JK). But we were searching for coffee around this time so we were hoping that Bacolod had some. Sadly, we were mistaken. We found a Merzci booth though, where you can get the best Napoleones in the City of Smiles.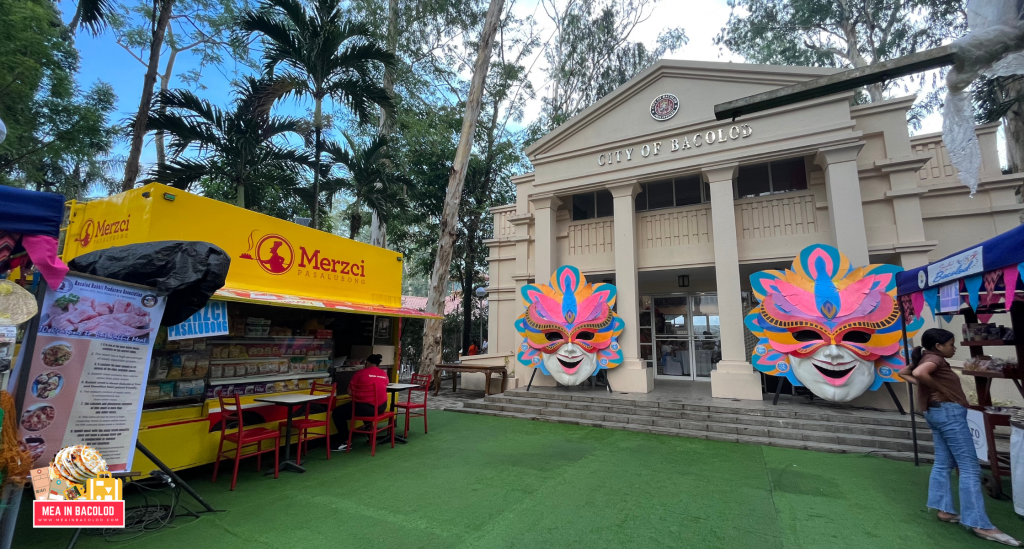 Check Out the Trade Fair for Local Goodies
As you are walking around, you can't miss the ANP Negros Trade Fair. It's organized by the Association of Negros Producers (ANP), a group that promotes the growth and development of the micro, small, and medium-sized enterprises (MSMEs) in the Negros region.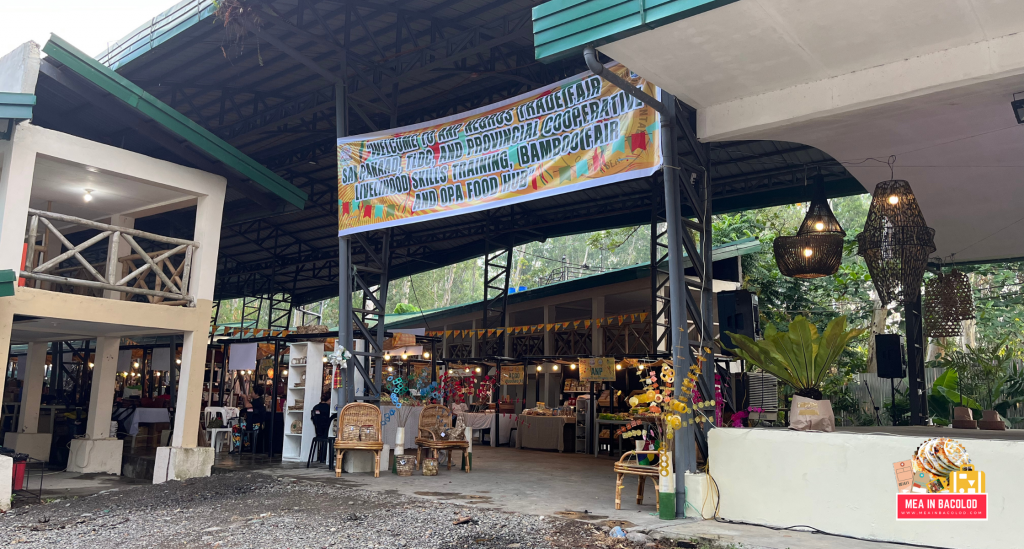 The ANP Negros Trade Fair is a showcase of the best products of the MSMEs in Negros Occidental. The event provides a platform for local producers to showcase and sell their products to both local and international buyers. The fair features a wide variety of products, including food, handicrafts, furniture, and fashion accessories.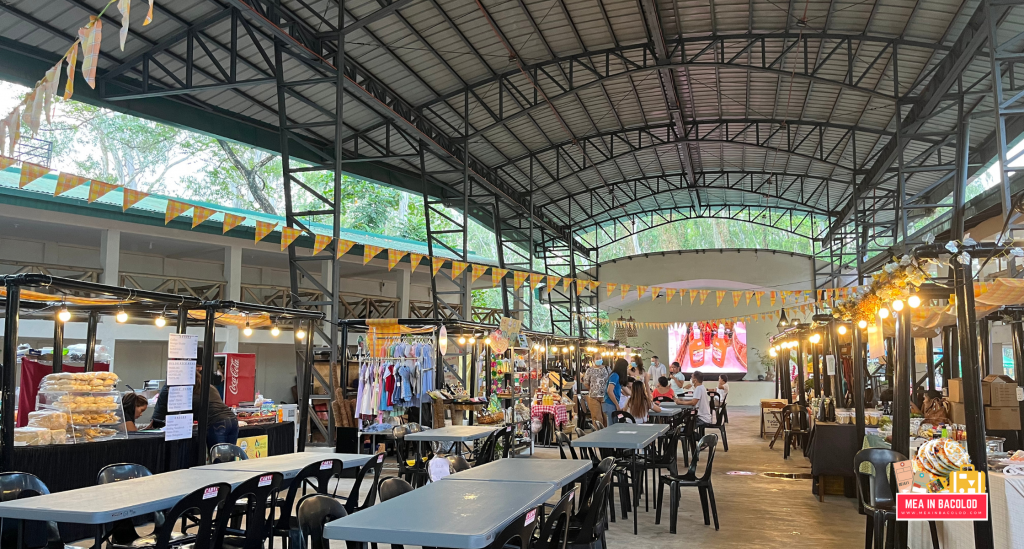 Buy Authentic Wild Honey and Award-Winning Chocolate at Bago
At this point in our adventure, I've been dying to buy some honey. I don't know what I am going to use it for, but I know that I will need it eventually. We stopped by one of our favorite exhibits – Bago. It was there that I had Frank ready his wallet to buy: wild honey and a chocolate bar by award-winning chocolatier Chris Fadriga.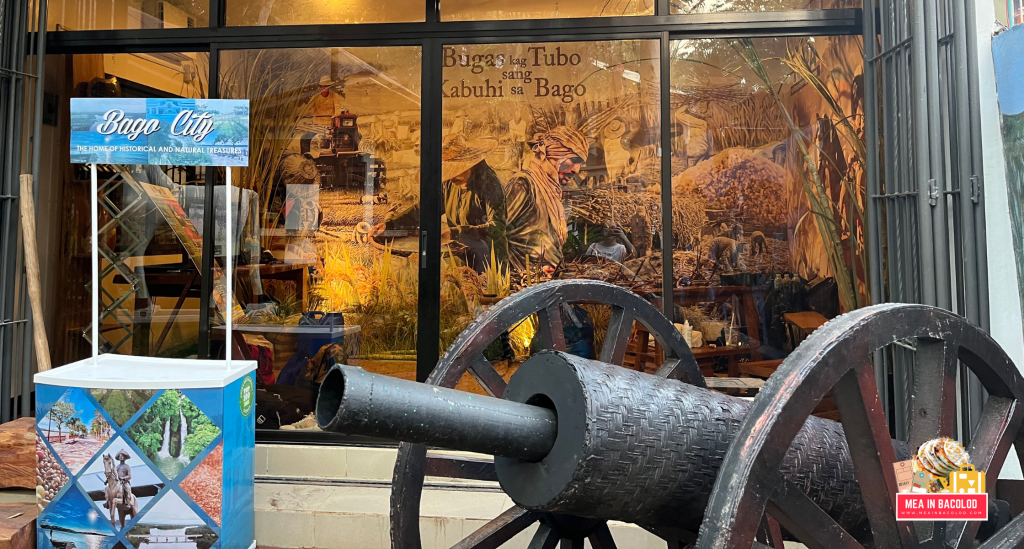 Tip: they're giving out free samples of Liberica coffee, my favorite kind. And, if you're going for the Dark chocolate, take note that it is 72% (i.e. pa-it; it's bitter, this is not your typical generic dark chocolate that's sweet). If you want the sweeter kind, go for the milk chocolate).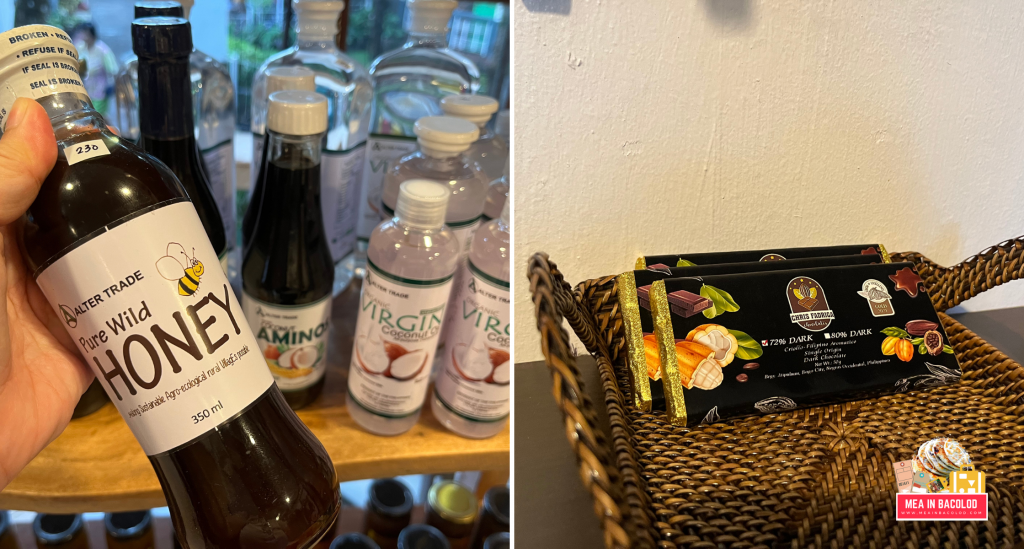 Make a Pitstop
As you are walking around, you're going to spot these red structures within some exhibits – they're restrooms. If you need to do go number 1, watch out for these. There are also porta-potties but I don't recommend using those. There's a very clean restroom at the base of the Stadium too.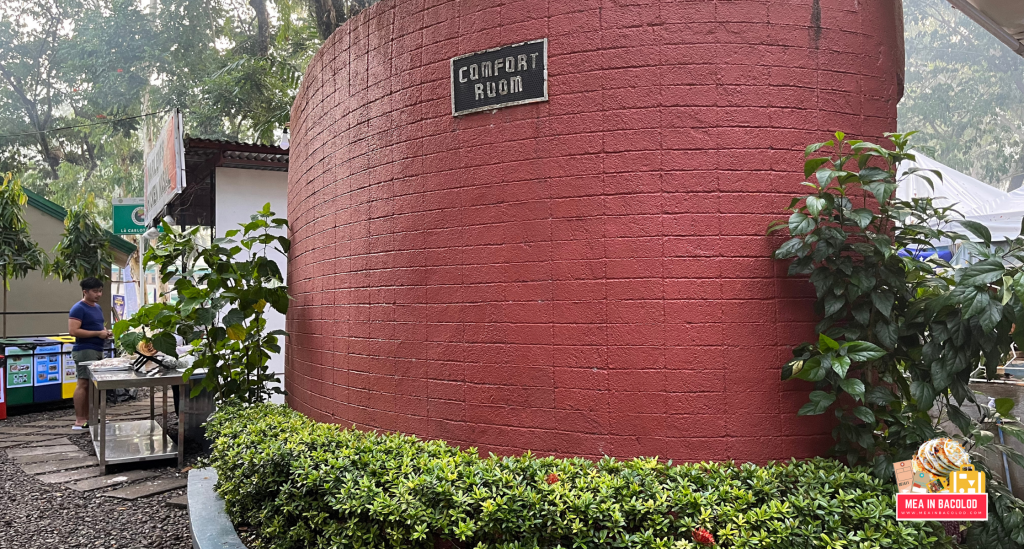 Buy Dried Fish in Cadiz
Cadiz City is known for its dried fish, which is a popular product among locals and visitors alike. The city's location on the coast of Negros Island makes it an ideal place for fishing, and the abundant supply of fish has led to the development of a thriving dried fish industry.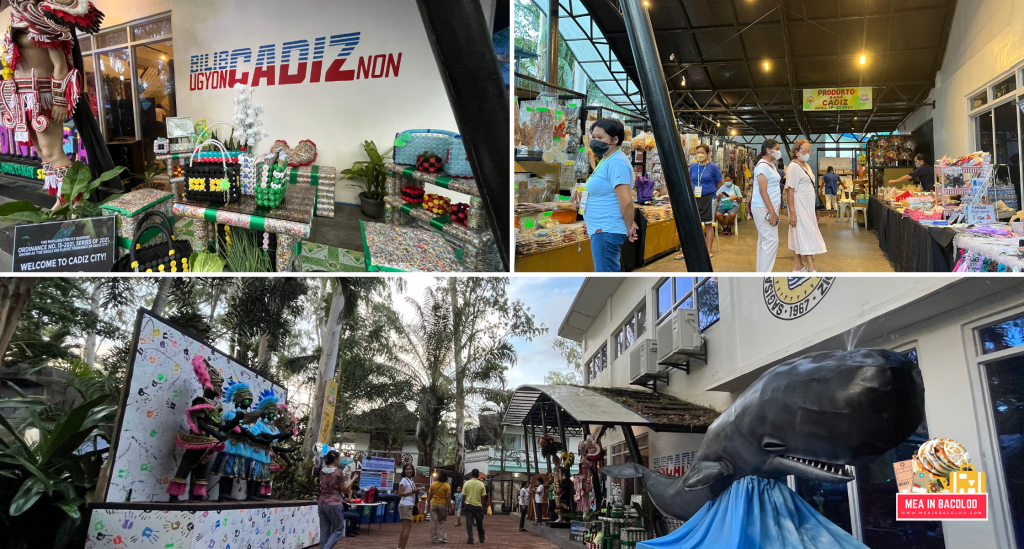 Dried fish, or "buwad" in the local language, is a popular snack and ingredient in many Filipino dishes. The process of drying the fish allows it to be stored for long periods of time, making it a convenient and practical food source. In Cadiz City, various types of fish are used for drying, including the popular "lamayo" or "lambay" which is a type of mackerel, as well as other local fish like tamban, bisugo, danggit, and pusit.
Appreciate Sustainability Efforts by Sagay
Our second favorite booth is that of Sagay. I didn't know this but Sagay City is known for its strong commitment to environmental conservation and sustainable development. The city has implemented a number of recycling efforts to help reduce waste and promote a cleaner, healthier environment ( I was SOOOO IMPRESSED).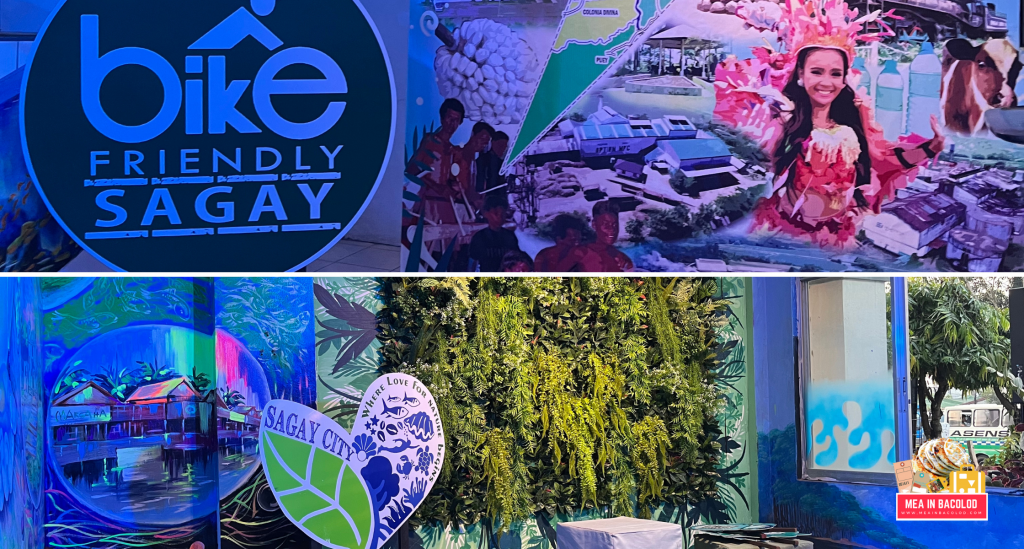 It's really obvious by their display that the local council is big on sustainable development and environmental conservation such as:
Ban on single-use plastics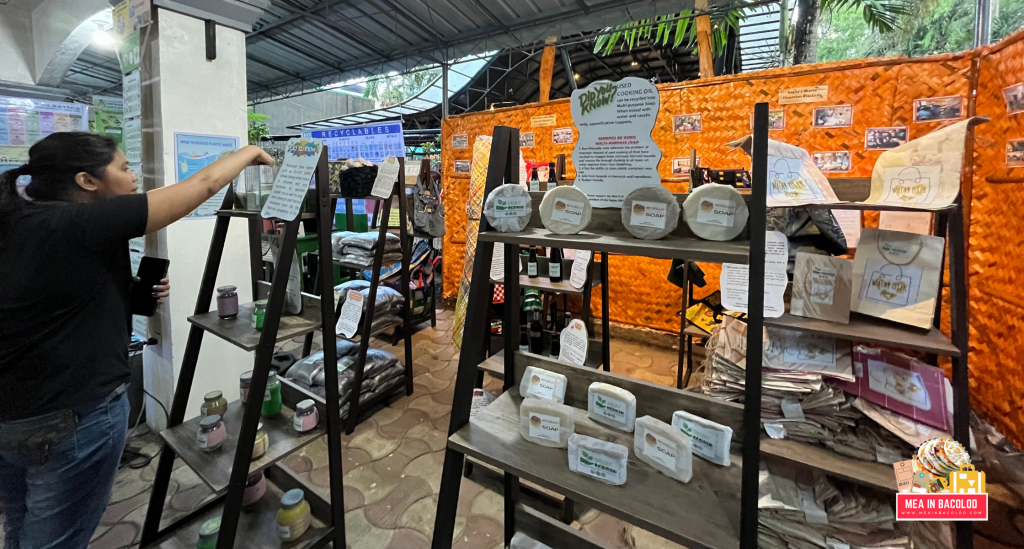 Nagutom Nako: Dinner
It's everyone's favorite portion of the article. Where did we eat? I think the place was called Jinkay's Inasalan or Jinkay's Grill. When you go through the Mansilingan entrance, you will see the grilling or dinner area just as you walk in. Jinkay's was near the end of the strip if you're coming from the Mansilingan entrance.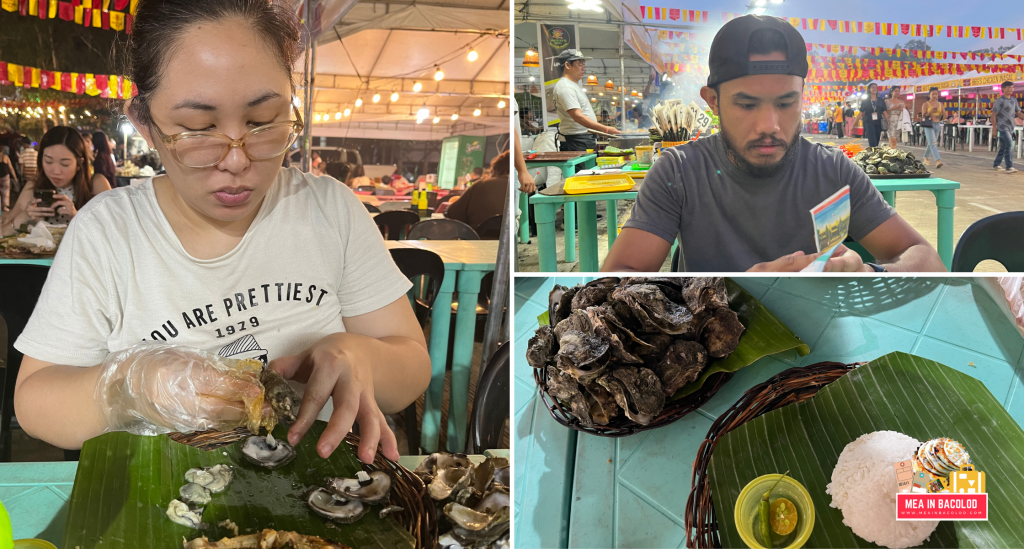 We ate 1 paa with rice + 1 isol rice + 2 baticolon + talaba + 2 extra rice, 1 soda. I thought it necessary to break down what we ate to show you guys how potentially expensive eating at Panaad could be. We paid 665 – not bad we found cheaper options on the same strip. My recommendation would be to look around and ask for prices.
Na budol: So while we were sitting down and waiting for our dinner, there were these kids selling street food. I wanted to buy just the cheese stick dynamic (yes I am matakaw like that) but instead, they gave me this whole bag of cheese sticks, dynamite and one taco for 150. Sige na lang.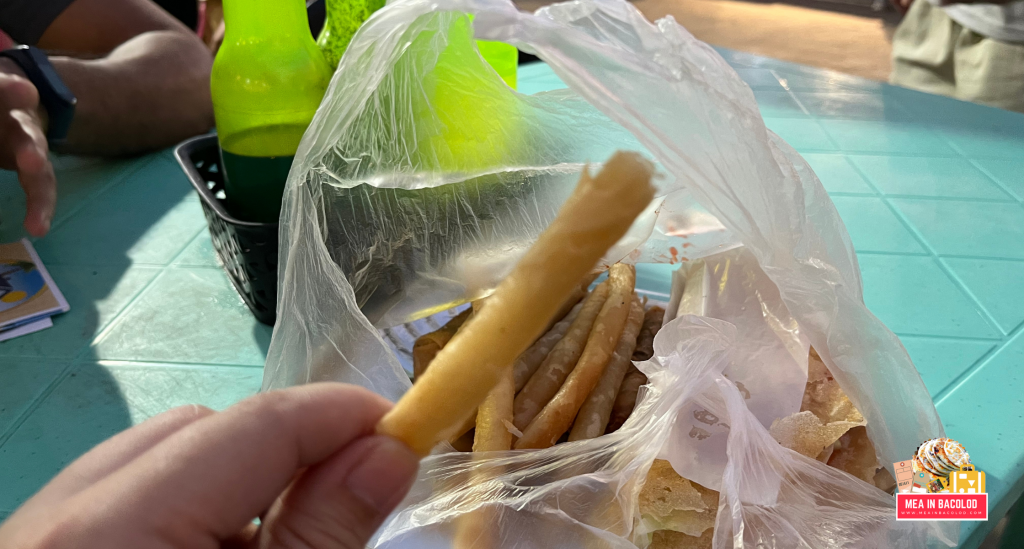 After dinner, we went looking for drinks. I was hoping to do just beer but Frank wanted to try something different – cocktails. And, this is how we ended the night. Purposefully, we didn't really do a lot of buying fruits and vegetables so we could enjoy the rest of the night.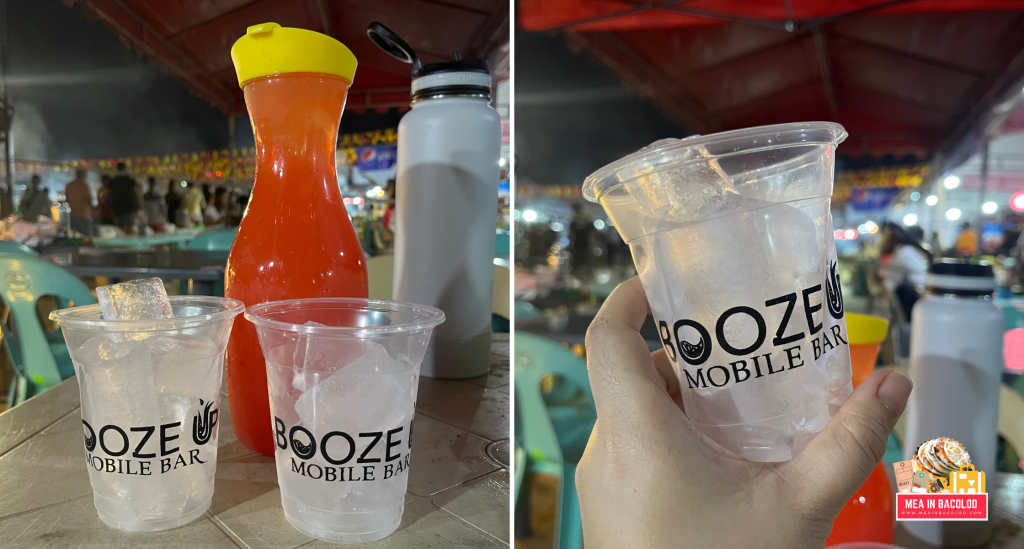 The Panaad sa Negros Festival has become a significant cultural event in the Philippines, and its continued success is a testament to the creativity, talent, and hard work of the organizers, performers, and volunteers who make it possible. We're definitely looking forward to next year's festival.