I am not a fan of tea. Know this before you continue reading. I, generally, gag every time I take a whiff of newly brewed tea in a tea cup. It's seriously that bad for me. However, an acceptable type of tea for me is Milk Tea. I love drinking it and all the more when it's topped off with something complimenting.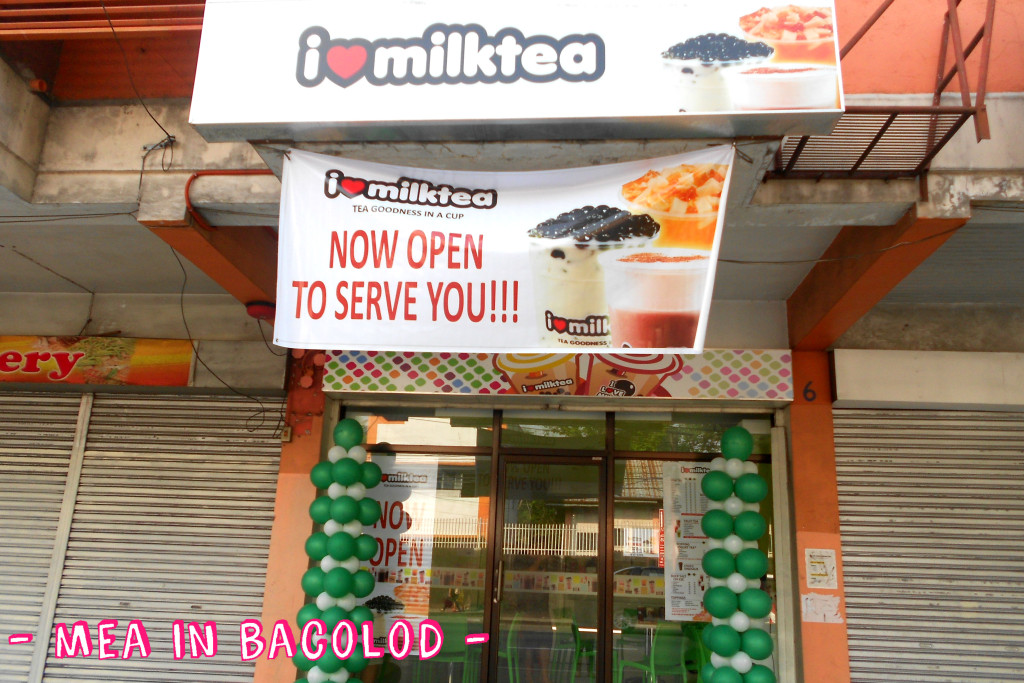 Bacolod does have a few Milk Tea joints I seldom visit, but I haven't had the chance to visit one outside the City of Smiles until I and my fellow bloggers were invited to do a taste sampling over at Talisay, Negros Occidental.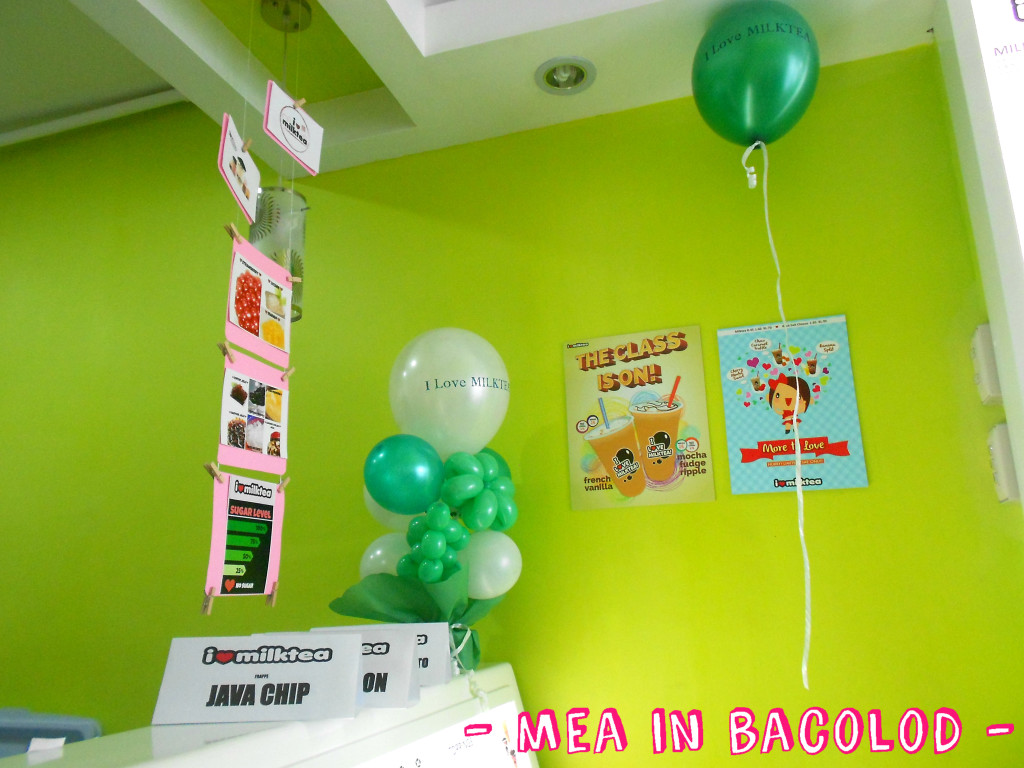 The newly opened I Love Milk Tea branch is a perfect place to hang out in, suitable for students and people wanting to have high tea. The place is clean, comfortably cool and relaxingly green. I just love the shade of green painted on the wall (probably apple green). It's a little-known fact that green is pleasing and soothing to the eyes. This makes me think that this place was made to be a chill "tambayan".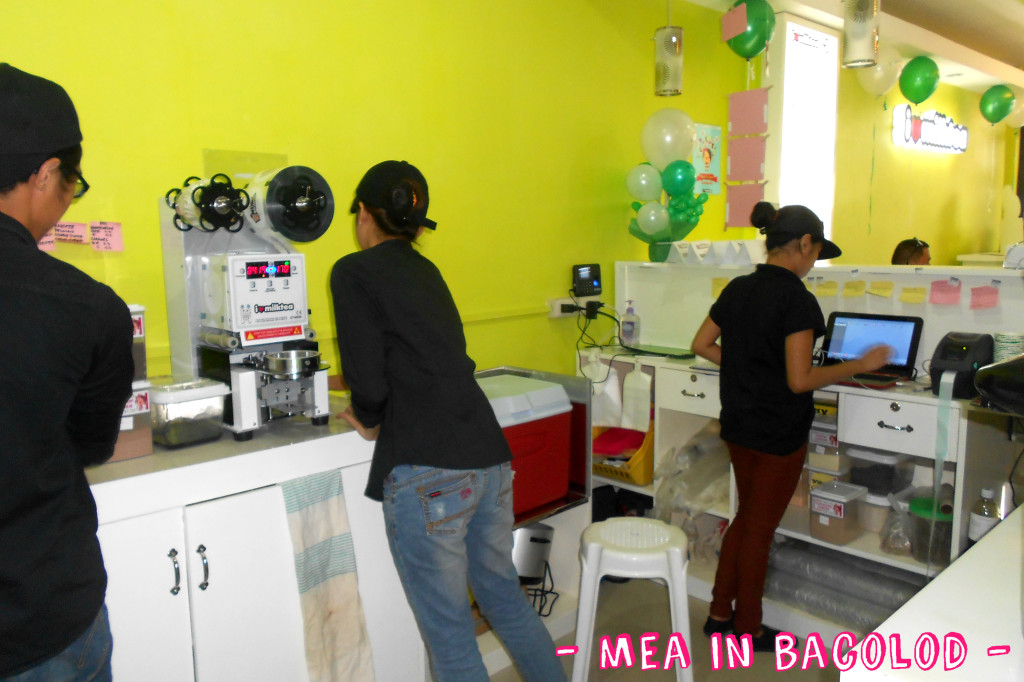 I Love Milk Tea Flavors to Fall in Love With
We did not taste everything because I Love Milk Tea's menu is extensive. Let me get to that later. Now, I'm going to tell you that you can actually bring aunts, uncles, and parental units with Diabetes to I Love Milk Tea Talisay because the crew can "customize" the sugar in the drinks. Also, just like the usual, you can choose to have the milk tea as is or you can add a topping that is complimenting.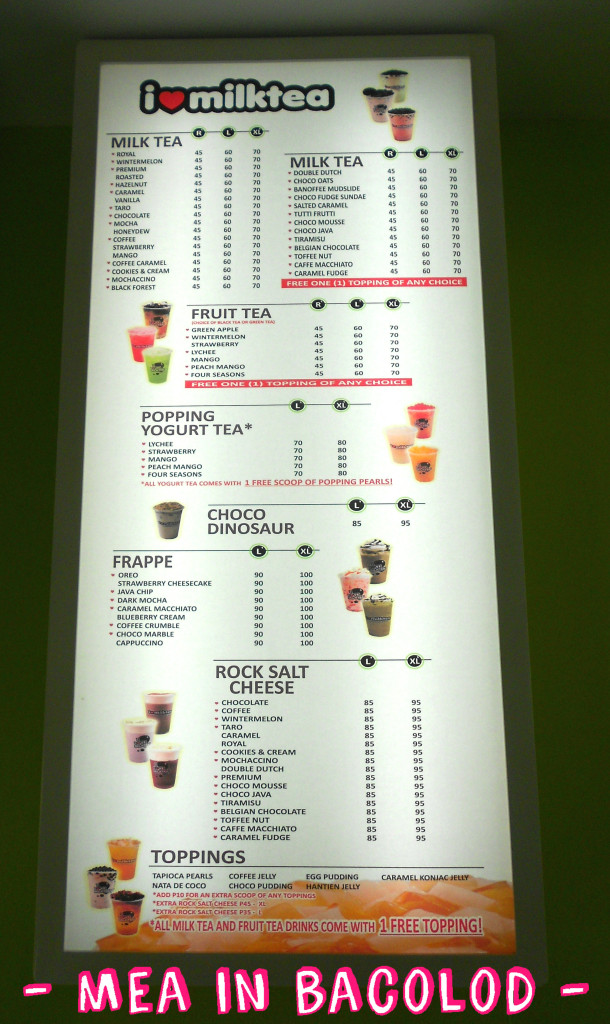 Now on to the taste test…
If you were my husband, you'd know that I don't like Wintermelon. For some odd but pleasant reason, my palate accepted this Wintermelon which is why I am recommending it. It might taste good alone, but it's better with the pearls.
A cup of milk tea was served after the other and, being the coffee lover I am, I grabbed the one with coffee and coffee jelly (first one from the left). DELICIOUS!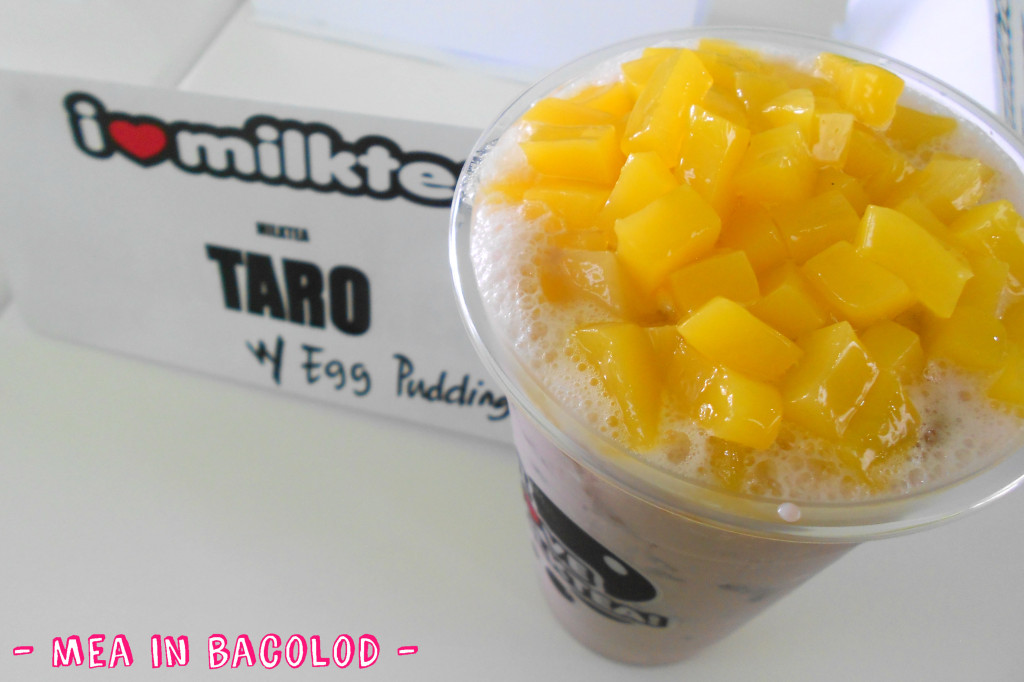 Then this came out: Taro with egg pudding. For me, it was a weird colored drink combined with a weird topping. It's just me I think because I am a picky eater, but it made perfect sense when I tasted it. You may not picture the taste in your head because it is a bit different from the usual milk tea flavors (or I could be wrong) but it's actually pretty good. Those who love "ube" will love this drink from egg yolk and beyond.
From among all the flavors I tasted, and we tasted a lot if you saw my Instagram post on this, these are my favorites + reasons on why I would drink them every day if I could (L-R):
Coffee topped with Coffee Jelly because it's coffee (the end). If you're craving for a cup of coffee and if you're in Talisay, why not try this for a change.
Apple (or green apple) and Lychee topped with Nata because even though they are tea-based, you cannot taste any hint of tea at all. This is a great alternative if you absolutely do not want to try other drinks. If you prefer the taste of juice, go for these ones. These are the next two drinks, by the way.
Wintermelon topped with pearls for the simple reason that it somehow unlocked my tongue's affection for the flavor. I seriously thought it tasted like Kerson fruit (Sarisa if you're ilonggo). It still does, but I don't know what's different. It could be the pearls or it could be magic.
Whatever it is, you absolutely need to experience I Love Milk Tea Talisay's serving of love in a cup of milk tea. I will be updating this post with contact details and the exact location so hang in there!