About a week ago, Kuya J invited the Negros Bloggers to dine and meet Jericho Rosales. As the restaurant is new in the city, I was looking forward to experiencing Filipino food, the Kuya J way. It was also during this rare time that I wore full coverage foundation – para presentable man mag tubang kay Echo.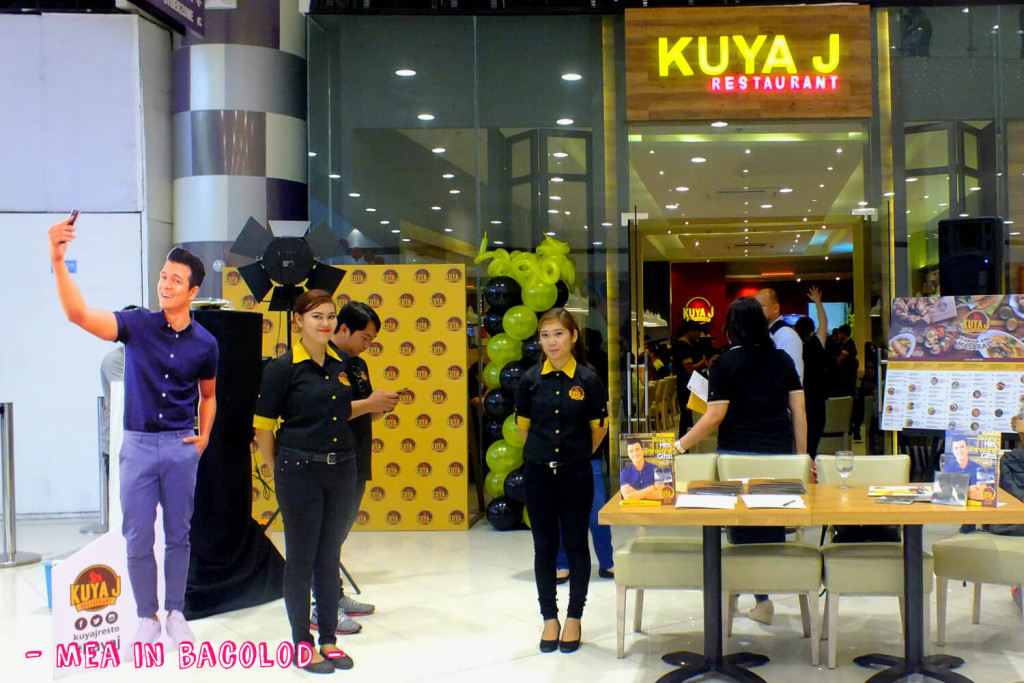 Anyway, back to Kuya J. Contrary to popular belief, Jericho Rosales doesn't own Kuya J. His name starts with J but he is the restaurant's endorser. Kuya J is actually a restaurant franchise that first started in Cebu. Kuya J serves familiar Filipino dishes that have the taste of home, love and family in it. As Filipinos, we may all know the dishes the restaurant serves, but one would really need to dine here to experience the Kuya J signature taste in each dish.
In case you were interested, Kuya J started out as a humble eatery along the streets of Cebu. WOW. There are also a lot of Kuya Js in the Filipino community – your neighbor, your brother, your cousin, the manong selling bbq sa inyo subdivision – hence the name. In my case, Kuya J is my husband's former basketball coach.
Dining while Waiting for Echo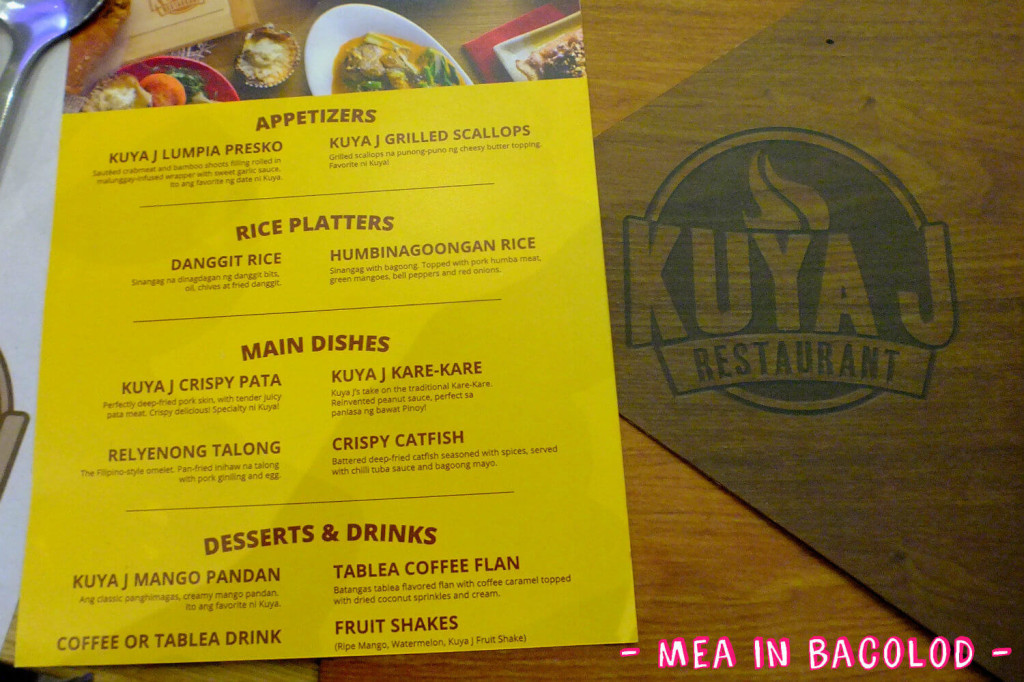 This is what Kuya J served each table during the event.
Appetizers (Favorites ni Kuya)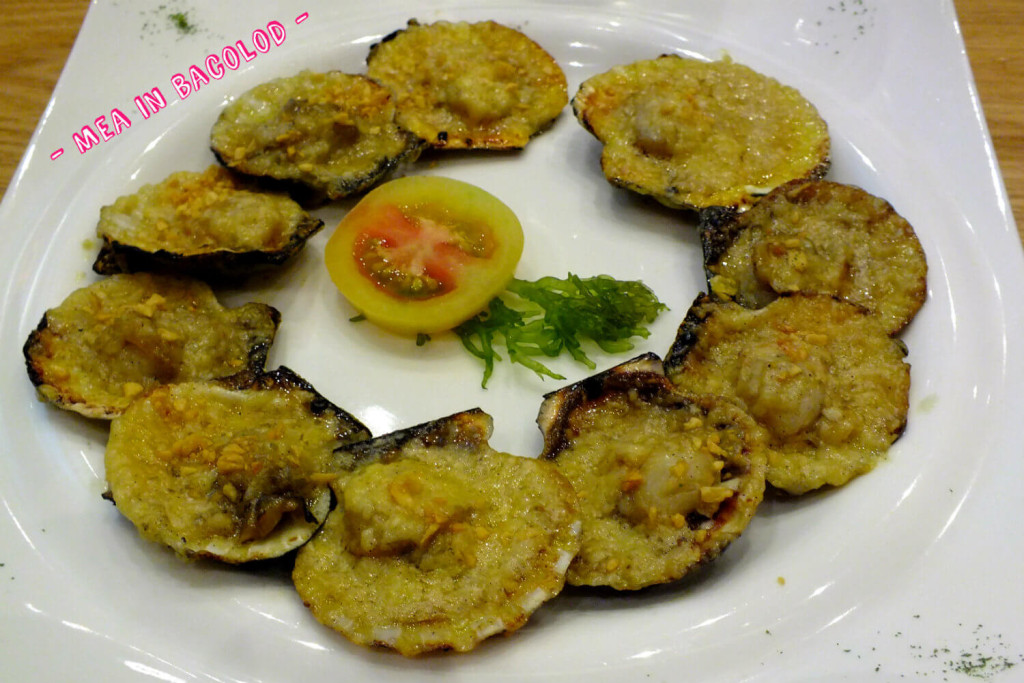 Kuya J's grilled scallops! Bacolodnons love scallops. All the more that locals will love this because of the cheesy buttery topping! Highly Recommended.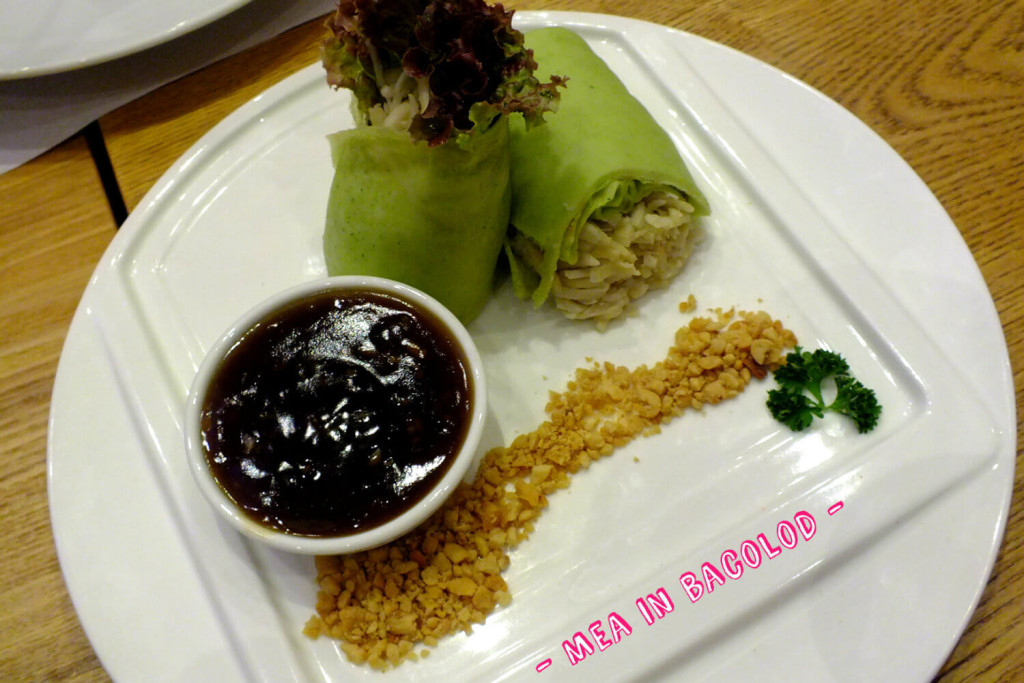 Kuya J's Lumpia Presko has sauteed crabmeat and bamboo shoots filling – an interesting combination that works. The wrapper is malunggay-infused and is partnered with sweet garlic sauce. Highly Recommended.
Rice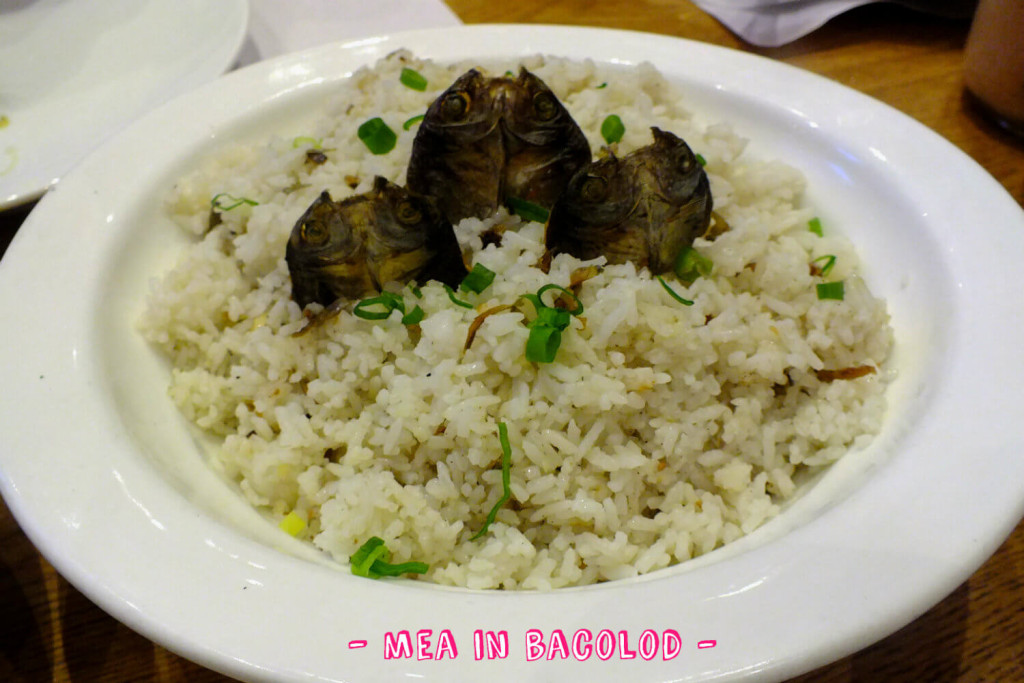 This is the Danggit Rice – fried rice with danggit bits, oil, chives and fried danggit. Danggit is one of my favorites so I definitely enjoyed eating this one. Highly recommended.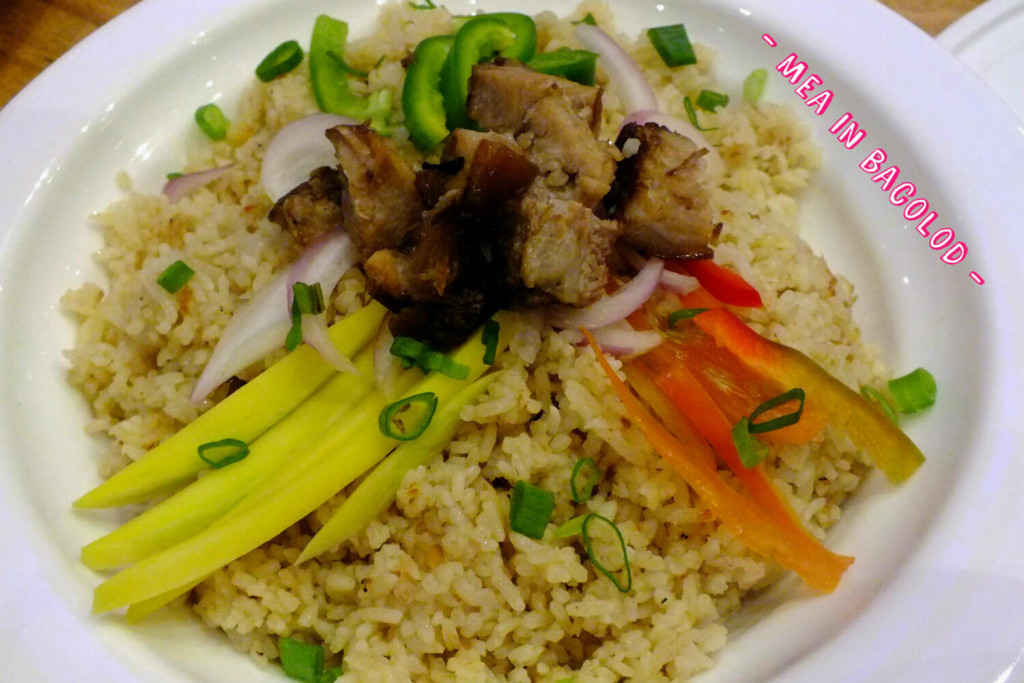 The next rice dish is the Humbinagoongan Rice – another kind of fried rice with bagoong. Humba meat, green mangoes, bell peppers and red onions sit atop the pile of rice. Another highly recommended rice dish. Conclusion? Kabalo si Kuya J magluto namit nga rice.
Drinks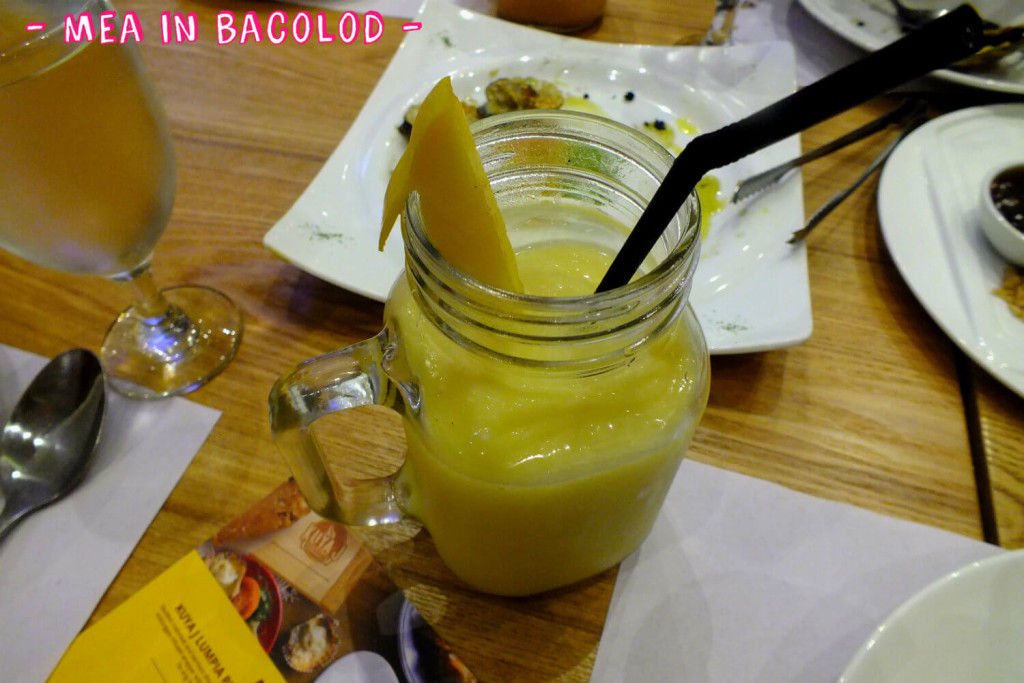 The restaurant offers different kinds of drinks. I had the mango shake. In the near future, I want to try the Kuya J fruit shake which is a combination of, I think, two or three fruits.
Main Dishes
I wasn't able to take a picture of the Relyenong Talong so I grabbed a picture taken by fellow Negros Blogger, Dhadha Garcia. This is a Filipino-style omelette with inihaw na talong, ground pork and egg.
Kuya's Favorite Main Dishes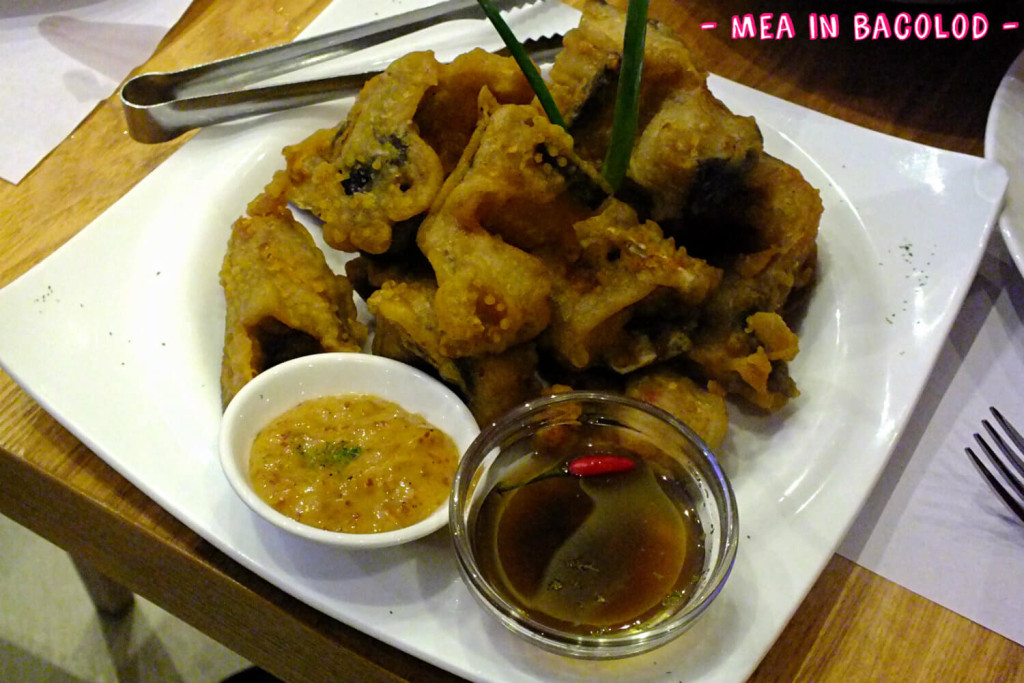 This is the restaurant's battered deep-fried catfish, seasoned with spices and served with chili tuba sauce and bagoong mayo. I didn't get to try the mayo dip but the chili tuba sauce goes very well with the catfish. The Crispy Catfish is a Must-Try.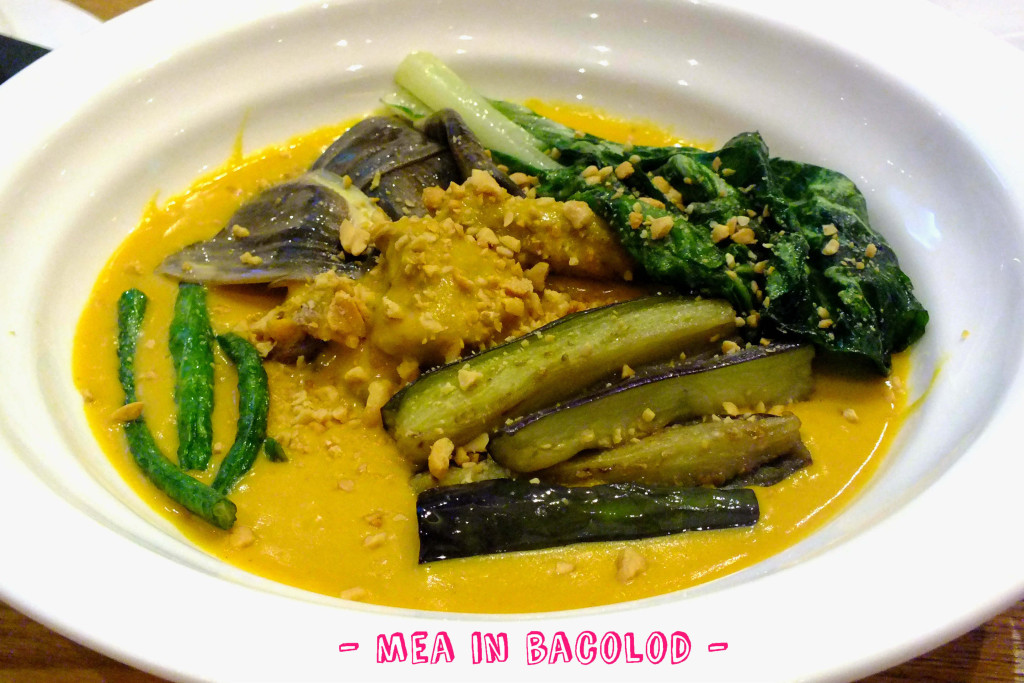 This is Kuya's favorote as well as mine. This Kare-kare has been reinvented with peanut sauce. I can't really put the taste into words so all I can say is: ay ambot kanamit sing Kare-kare ni Kuya J.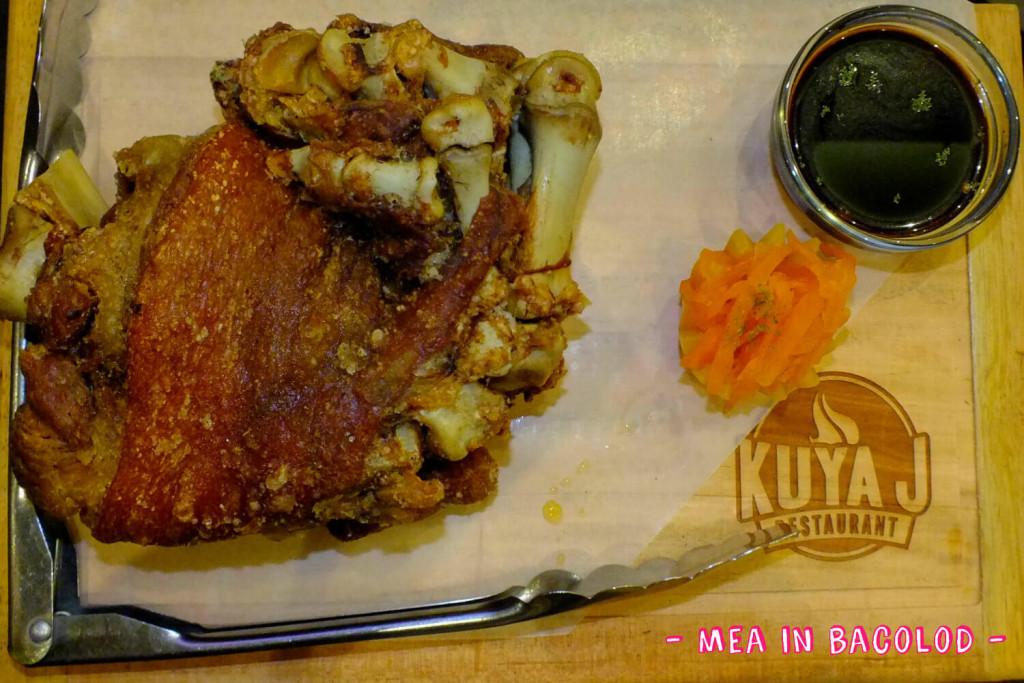 The Crispy Pata that's so good, it deserves its own hashtag: #crispypataislove. This the dish with the perfectly deep-fried pork skin and juicy pata meat. Highly Recommended.
Desserts
I only had the Table Coffee Flan but the Kuya J Mango Pandan looks really nice and delicious with its golden strands of mystery.
Meeting Jericho, Finally
When Jericho arrived, the crowd outside the restaurant began to gather for a chance to meet him face to face. Lucky us in the inside because we got to meet him first. Thank goodness I wore full-coverage foundation because I was about a stride away to where he was sitting. When time came for each table to take a photo with Jericho, it wasn't my "full-coveraged" face he noticed but fellow Negros Blogger, Dhadha Garcia's new fujifilm camera.
Whatever the case, Kuya J is a good restaurant option for when you want to taste foods close to home. They're located at SM City Bacolod's Annex building so drop by anytime for lunch, snacks or dinner.