Recently, a social media post went viral as it showed a sneak peek of an upcoming resort in Brgy Asia, Hinobaan Negros Occidental. Originally published by Heart Bonilla, the post included scenes of an inflatable water park. To my knowledge, it will be the first of its kind in Negros Occidental.
Opening of Asiana Beach Resort Hinobaan
The resort is not yet open but its soft opening will be on April 16, 2022. The rate will be P199/2hours of water fun. There aren't any available rooms yet but according to the owner, there are surrounding resorts that offer overnight stays.
April 23, 2022 soft-opening
P199/2hours
No overnight stays yet
There are cottages available in Asiana Beach Resort Hinobaan. All you have to do is contact their Facebook Page so you can inquire and make a reservation.
Update: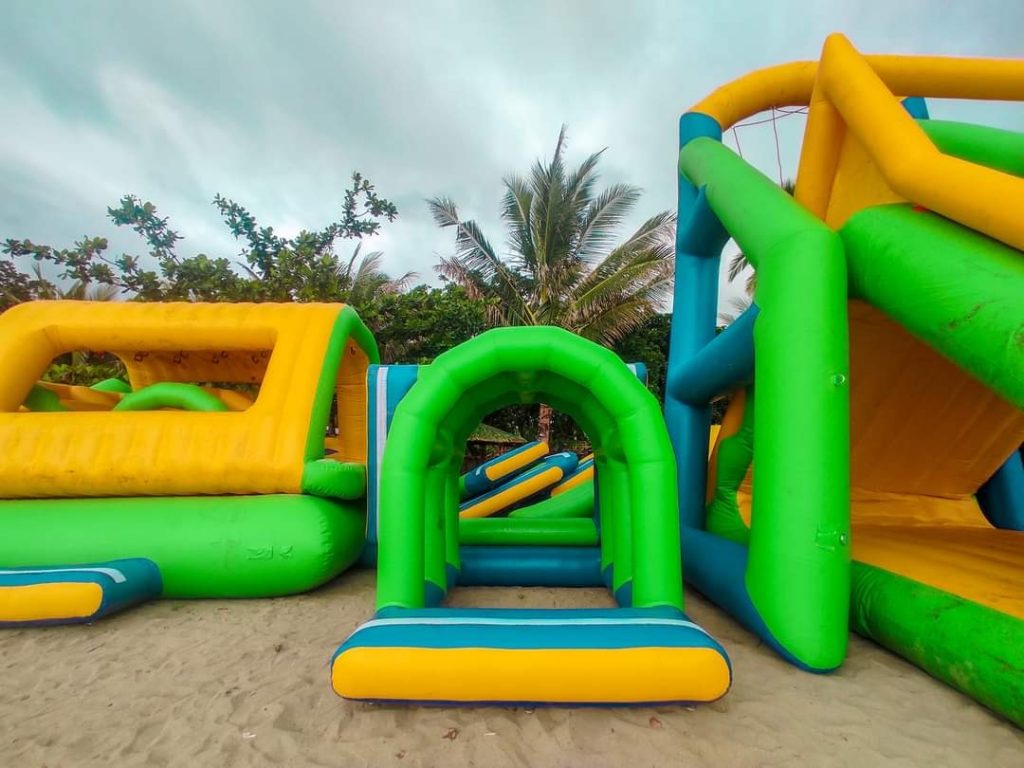 The inflatables have already been blown up and will be tested on the water soon. The Asiana Beach Resort Hinobaan is making more preparations to make the soft opening as seamless as possible.
Summer is coming and the pandemic feels like it's reaching its tail end. It's the perfect time to FINALLY enjoy the outdoors. With only about 5 hours of travel time from Bacolod City, visiting the Asiana Beach Resort Hinobaan may just be one of the best places to make new memories in with your family.
Contact Number: 0995 983 1149