What's the most annoying thing in the world for an avid internet user? Yes, you guessed it: slower-than-a-turtle internet connection. For people in Bacolod City, we've muttered our fair share of internet speed complaints. While we wait for internet speed remedies to fall from the heavens, thank goodness we don't have to suffer the same kind of misery when we're at the Bacolod-Silay Airport.
Newly Installed Smart Wifi 1 Gbit/s Speed at the Airport

Smart Communications recently installed internet capabilities through Smart Wifi to our Bacolod-Silay Airport. It's not your ordinary 100mbps speed too because the generous people from Smart and PLDT thought that it would be better to have 1 GIGABIT of internet speed all over the airport. Yes, friend, you read that right: 1 GIGABIT which is insanely fast by Pinoy standards.
Smart Wifi FAQ
During the press conference, execs from Smart, together with an engineer, answered everything we needed to know about the new Smart wifi connection.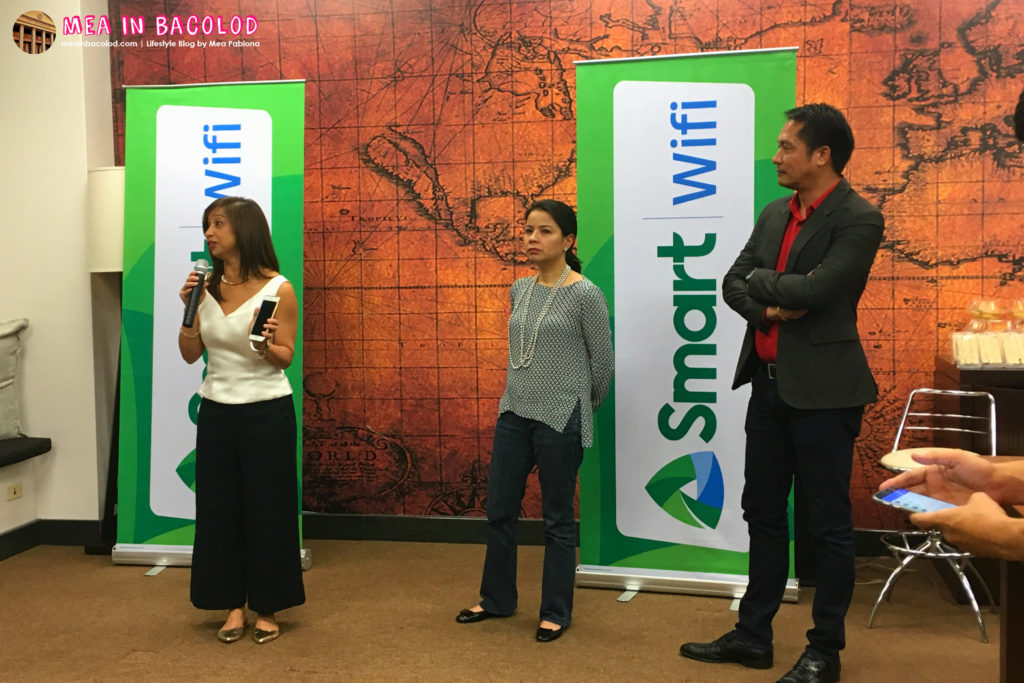 What's NOT allowed in terms of usage?
Torrent and porn sites are NOT allowed for obvious reasons. The rest of the sites, from social networks to movie streaming sites, are restriction-free.
How fast is Smart Wifi? Or How fast is 1Gigabit?
To find out, I turned to my best friend of the day, Shane aka Shiobe, to ask for her opinion on how fast the internet really is. Here's what she had to say during our short Facebook live session:
The video was uploaded to or streamed on Facebook with no lags nor waiting time. Fenina Gorres, VP and Head of Enterprise Customer Operations, also mentioned that you need not wait for a movie or video to buff.
What's the maximum number of users the wifi can sustain?
The engineer answered: 3000 users that are simultaneously accessing the wifi, with a minimum speed of 30-40mbps. The user's experience and speed, however, will be dependent on what type of phone the user has.
How far can the wifi reach?
It can reach 30 meters from the access point. Think of the access point as the modem. There are several strategically placed in specific spots within the airport to give everyone good access to the wifi. So even though you're sitting on the john or waiting at the parking lot, you'll be able to have a decent wifi signal.
Smart's Future Plans
Smart and PLDT's wifi plans don't just stop at the Bacolod-Silay Airport (see the full press release here). Smart Wifi is going to be installed in other major transportation hubs nationwide. The next phase, according to the execs, will be public spots all over the Philippines. I cannot wait for this to happen! For the meantime, travelers to and from the City of Smiles, Talisay and Silay can enjoy Smart and PLDT's generous gift while passing through the airport.