Lechon manok is a Filipino favorite. Here in Bacolod, you'll find plenty of stands, practically on every corner, that sell the spit-roasted chicken. Apart from our famed Bacolod Chicken Inasal, the lechon manok is our go-to when we don't know what "sud-an" (viand) to cook for the family. We often say, "Bakal na lang to lechon manok," (Go buy lechon manok). It's been this way ever since I can remember. But recently, I got to taste this Filipino family staple with a twist. I tasted the spicy lechon manok at Mom Rose Food Hub.
Spicy Lechon Manok by Mom Rose Food Hub
If you've been a reader of MNB (Mea in Bacolod) for some time, you'll know that I love spicy food – the spicier the better. So, imagine my thrill when Mom Rose Food Hub invited me over to try their new menu item. It's the FIRST spicy lechon manok I have tried in Bacolod, and it did not disappoint.
How Spicy is Mom Rose's Spicy Lechon Manok?
Although I like inferno-level spicy dishes, I appreciated the fact that I could still taste the spices and the chicken. The heat was dialed down to a more tolerable intensity (based on the tongue of common men lol, not MINE, FYI), giving me a harmonious blend of flavor and smokiness with a little bit of a kick.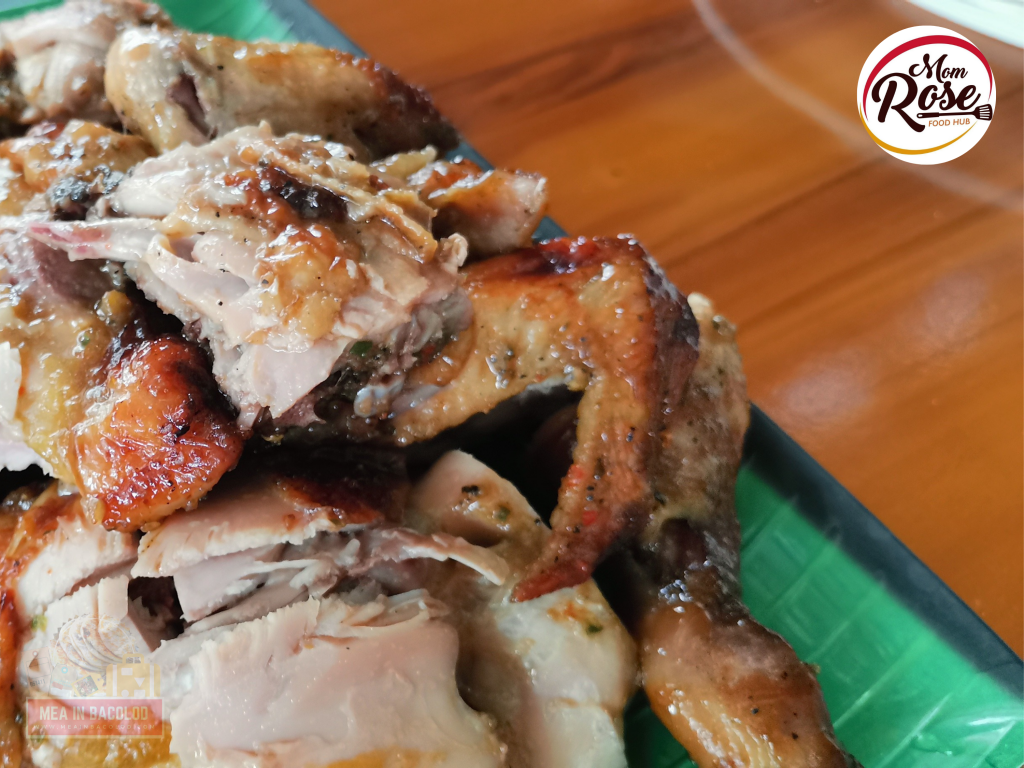 Best Paired With
• Rice – it's impossible for you to have just one cup.
• Beer – it's another no brainer. This spicy lechon manok from Moms Rose Food Hub makes the best pulutan.
• Vegetables – if you're on a no rice diet like me.
How much for one whole spicy lechon manok?
Upon writing this feature, the Mom Rose Food Hub spicy lechon manok is P230. Unlike commercial rotisserie chickens, it is of a good size. When I visited their place, it was 4 of us eating the entire chicken and we still had leftovers. You don't have to worry about not having enough for a family of 4.
Where is the Mom Rose Food Hub?

The Mom Rose Food Hub is located in Regeant Pearl Homes DC-3 Highway, Alijis. It's along the road, so you cannot miss it when you are headed to Panaad. It should be on the right side. Or, to be sure, you can check on Google Maps or Waze.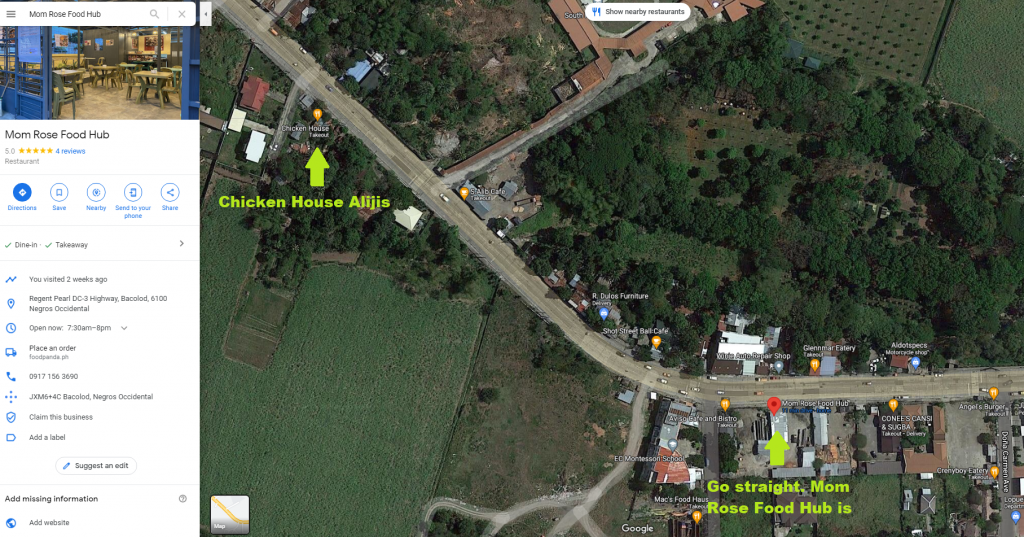 How do I order?
The best way to order a spicy lechon manok is to go to the Mom Rose Food Hub Facebook Page to place an order. Of course, if you're going to have it delivered to your doorstep, you would have to shoulder the delivery fee. You can also find them in:
• FoodPanda
Do you want their full menu?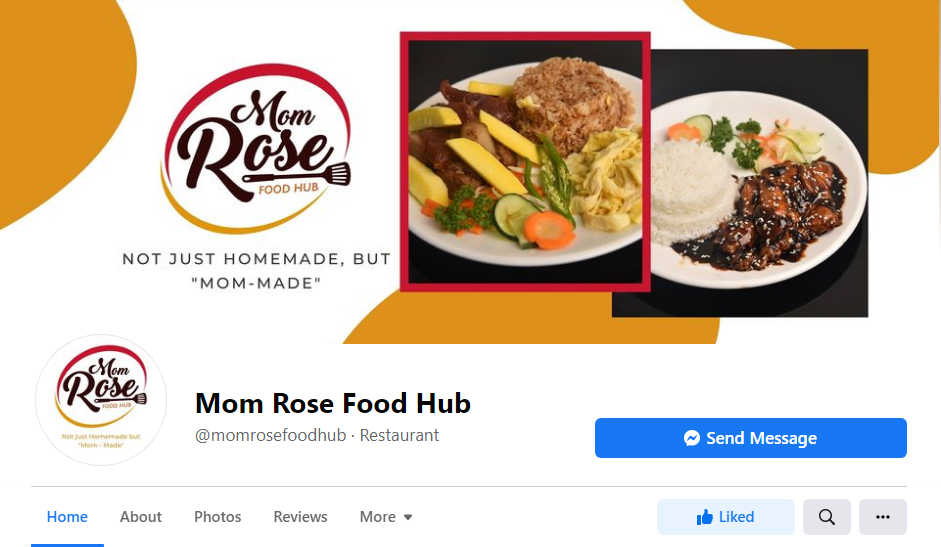 The Mom Rose Food Hub also has other dishes on its menu. The best way to ask is to contact their Facebook Page. If you want to give them a LIKE, click on the photo above to visit their Page.
More Adventures to Come
Make sure that you also like my Facebook Page: Mea in Bacolod so you're updated on the new places to visit and new flavors to taste amidst the new normal.