I've seen a few summer posts on Facebook, the swimsuits are on display at the SM City Bacolod's department store, public school kids have returned the books they lent from the government, and summer class offers are popping up here and there. Is everyone ready for summer? I think everyone's getting ready for it. I, for one, am dying to take that first summer splash into a swimming pool during a scorchingly hot afternoon. The nearest from where I live would be The Tides at Riverwalk Bacolod.
The Tides at Riverwalk Bacolod
I think that most locals already know about this place but not a lot of people come because it is inside a subdivision within a subdivision. That's a little bit confusing, but it's true. Villa Angela is one of the major subdivisions here in Bacolod City. You'd have to go through the entrances of this major subdivision before you can get to Riverwalk, another subdivision where this pool is.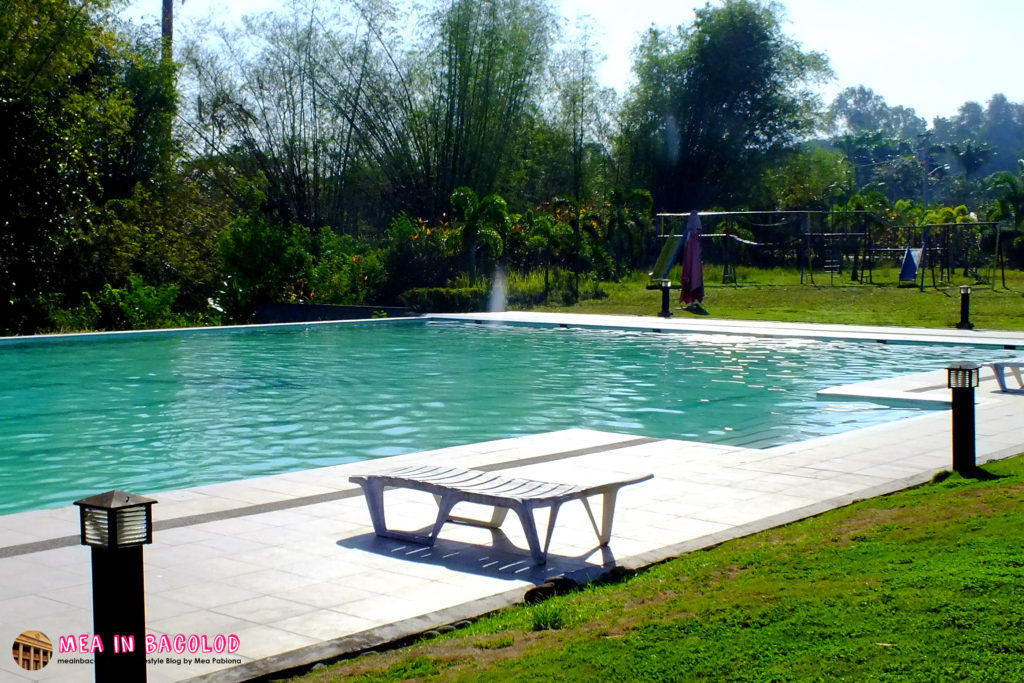 Location/ Going There
You'll find The Tides at Riverwalk Bacolod inside Riverwalk. It would be best if you can get there via a private car because you'll have to get through the security at Riverwalk's entrance. Not a lot of jeepneys pass by Riverwalk and the security personnel do not allow tricycles to enter the subdivision. You'll find the pool inside the clubhouse. From the entrance, you can just walk to the clubhouse. It's very near the entrance.
Parking
If you're going via private car, you can go to the farther side of the clubhouse to find parking. I did not get to take a picture of the parking area at The Tides at Riverwalk Bacolod, but it is right behind the kiddie swimming pool. Plants, that serve as fencing, separate the parking from the swimming pool grounds. There will be signs that will direct you where to park.
Entrance and Pool Fees
P100 – Walk-in visitors and Guests (you only pay for swimming/tables and chairs; no more entrance)
P70 – Riverwalk residents
The clubhouse charges P100/head for swimming. If you're a resident of Riverwalk, you'll have a discount. The price should be around P70, but you'd have to buy your tickets at the Villa Angela office downtown. You can absolutely walk in without a reservation. You just have to pay the person in charge on that day.
Area/ Seating
When you step into the swimming pool area, you'll mostly see grass, or rather, a lawn. There are not a lot of seating available apart from, about, three outdoor sunbeds. For you to have a table, you'd have to make a reservation which you can do so through the Villa Angela Office. You'd have to pay for your tables and chairs apart from your swimming if this is the case.
What I suggest: Bring a big umbrella and a picnic mat. It's FREE to set your mat up on the lawn. All you have to pay for is swimming.
Facilities
The Tides at Riverwalk has two pools:
Kiddie Pool – about 3ft or 4ft
Big Pool – about 5ft to 6ft
The kiddie pool is kind of small so kids might be tempted to transfer to the bigger one. I think kids that know how to swim can handle the bigger pool even if they are just 5 years old, but it's always a good idea to keep an eye on them for their safety. There's always the pool stairs area where smaller kids can play in with the guidance of an adult.
Warning: By the kiddie pool, you'll see a sign that says: NO LIFEGUARD ON DUTY so you really have to keep an eye on young children.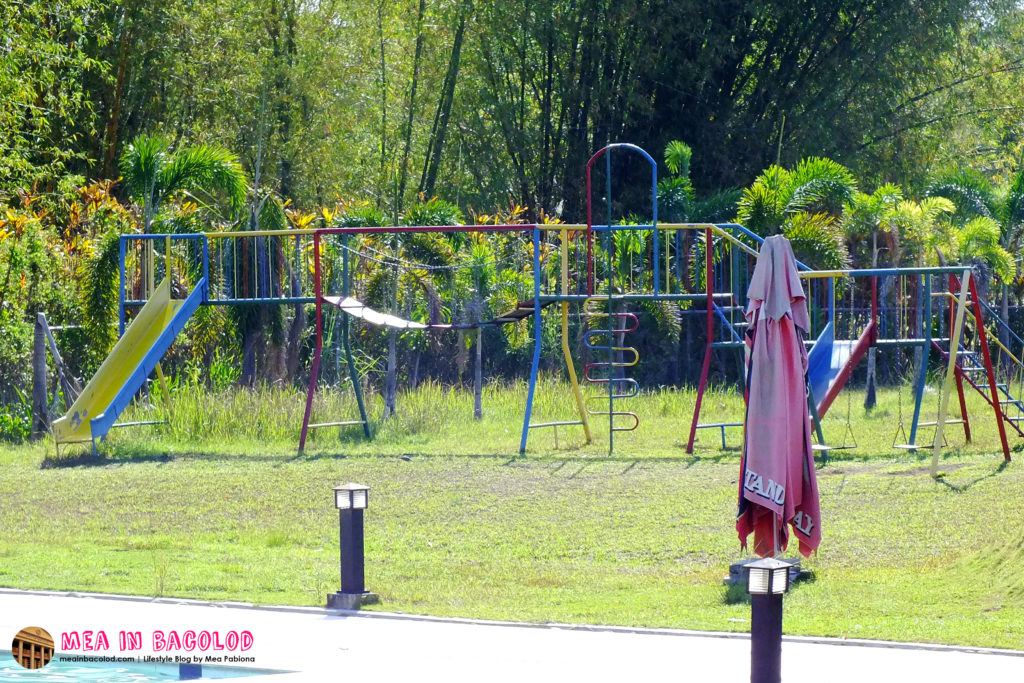 The Tides at Riverwalk Bacolod also has a playground area which my son appreciates. I don't know where he gets his energy from but he usually plays here after about half a day of swimming. The restrooms and showers are near the kiddie pool. All of them are clean, including the restrooms inside the clubhouse.
Summer Swimming Classes
The Aquaholics Swimming School does classes here. I'm actually enrolling my son again. Check out this video. You can take a good look at The Tides at Riverwalk Bacolod in this video too.

Mea in Bacolod
Hope you found this post helpful. I will try my best to update it with the number of the Villa Angela Office. For now, do share this post or LIKE my FACEBOOK PAGE. Thanks for reading!