Overview
Korean Grill Bacolod is a restaurant near Lacson street that serves a mean Dak Glabi. It's not too visible from the main street, but it's easy to get to, it's not crowded at all, and the prices of their dishes are not too bad. Some dishes are OK – not spectacular, yet still yummy – but, there are ones that I highly recommend for you guys to try.
Korean Grill Bacolod
Korean Grill Bacolod Location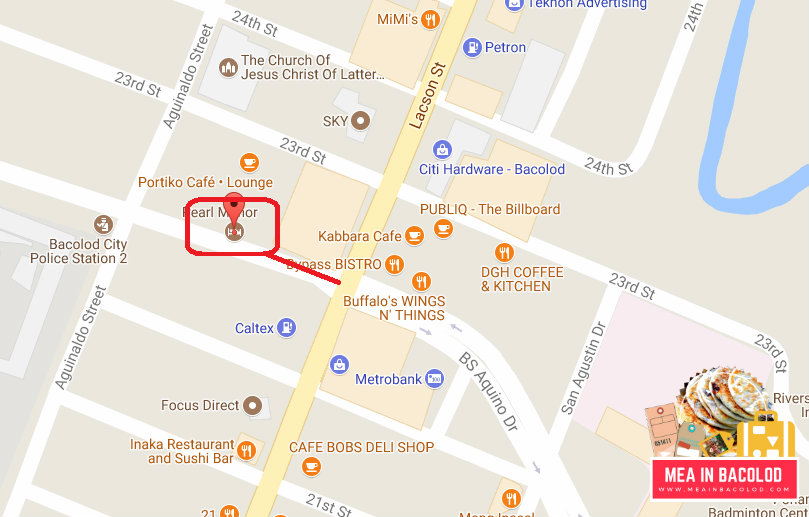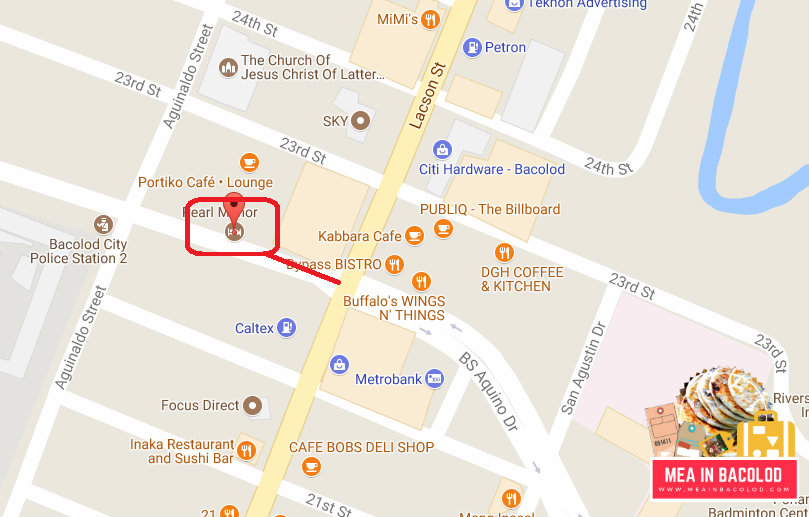 This Korean restaurant can be found at BS Aquino Drive, Mandalagan. It is right beside Pearl Manor. The easiest way to get to the Korean Grill is if you go to the Caltex located at the corner of the intersection of Ramos. From the Caltex gas station, you're going to cross the street to the restaurant.
Menu Sneak Peek + Price
[URIS id=2892]
I wasn't able to get pictures of the entire menu, but the ones that I did get (on the slide above) should give you a good idea about how much you can spend at this place. One serving is good for 1-2 persons. In my opinion, the dishes are not too expensive, especially for a restaurant that serves Korean dishes. I know other Korean restaurants in Bacolod that are pricier.
Restaurant Ambiance + Customers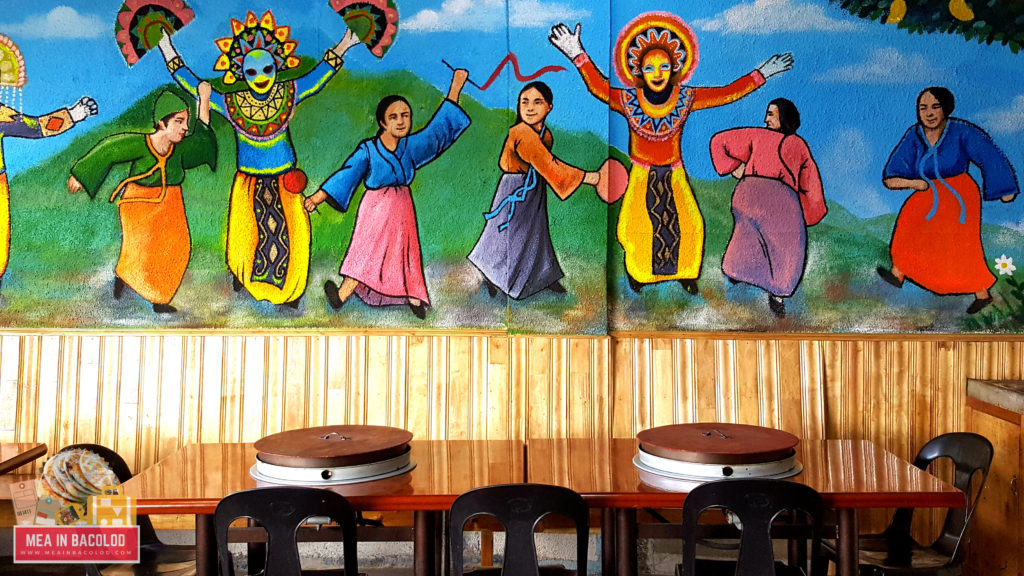 The setting of this restaurant is very much like most Korean restaurants in the city – simple, a bit home-y, not too fancy. In terms of seating, Korean Grill Bacolod does have chairs and tables indoors and outdoors, with the indoor being air-conditioned. I think this restaurant is ideal for everybody – families with children, couples, groups of friends, and solo eaters – since the setting is more relaxed.
Korean Dishes I Tried During My Visit
Disclaimer: I was invited to try out some of their dishes. However, the opinions I have stated on this post are my own and have not been influenced.
A few of the dishes that I have tried are on this list. The dishes pictured are of one serving – not too small, not too big. Some might find the price expensive for this amount of serving, but you need to remember that some of ingredients that were used to make the dishes are from Korea (based on what the manager said). In my opinion, the servings are fine.
1. TRY: Ojingeo Bokkem – P300/serving
Because I love spicy food and I love squid, I'm going to recommend this one. I think that there aren't enough vegetables in this dish, but I guess that's a good thing. You get more squid than vegetables, but, personally, I would have loved it if this dish had more carrots or more leafy greens to give it more crunchiness.
2. Gimbap – P200/serving
The Gimbap was alright. I've eaten a lot of rice rolls, sushi, or whatever you call it, in my lifetime, and, to me, they all taste the same. The Gimbap that Korean Grill Bacolod serves is no exception, but it's always nice to order this dish if you don't want to eat just rice. And, yes you can order rice; it's going to be served in a steel bowl.
3. Haemul Pajeon – P200/serving
This dish was alright. I'm not really into egg-dishes so this is probably why I found this dish unsurprising. The sauce it came with, however, makes the dish more flavorful so kudos to the sauce.
4. Samgyubsal – P250/serving Minimum of 2 servings
When you order Samgyubsal, you'll have to order twice because they have a minimum. However, you can opt for the eat-all-you-can option, which is P380 per person. The taste of their grilled meat is OK, but the thing with Samgyubsal/Samgyupsal is that it's not supposed to be marinated. The flavors are going to depend on how fresh the pork meat is and the kind of dipping sauce you're going to use.
5. TRY: Unli-Sides – FREE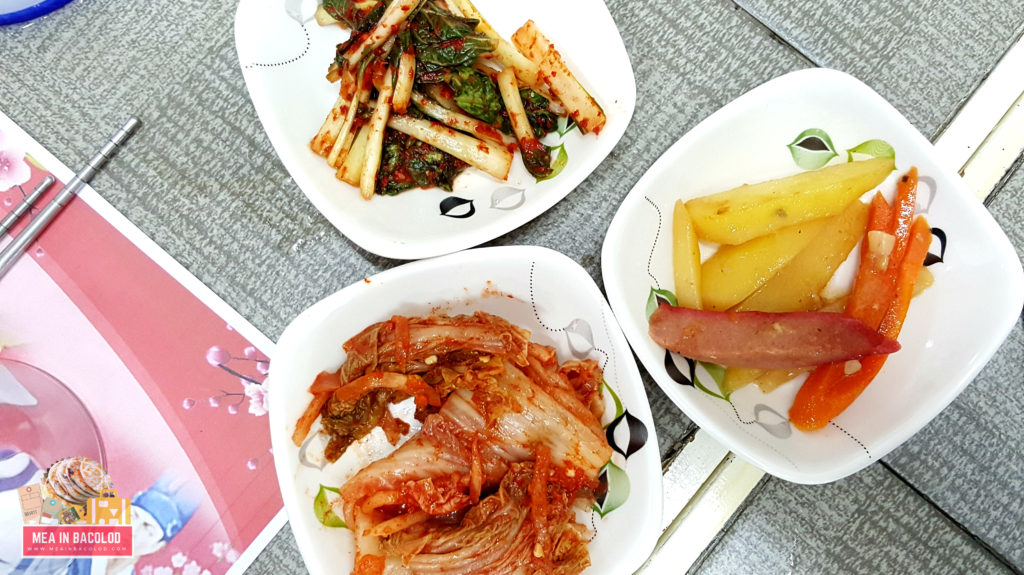 Of course the side dishes are unlimited. This is one of the reasons why I love eating at Korean restaurants. You can enjoy the side dishes that are available, free of charge, when you sit down to eat. The sides will vary depending on what's available for the day, but I'm sure that you will always get kimchi.
6. TRY: Dak Galbi – P250/serving
This had me at "rice cake". I love anything spicy, as you know, and I love rice cakes. This dish is a winner for me because it's not too expensive, the serving is just right, I could feel the crunch of the carrots and cabbage, plus there was a fair ratio of chicken to rice cakes.
Other Information:
Accepts cash only
Opening hours: 12nn to 10pm
No need for reservations
They currently do not have an official Facebook page yet.