When you mention Magic Flakes, Crackers, or Creams, you logically think about snacks since Magic Crackers, and all its varieties were specifically created so Filipinos can have something to nibble on in between meals. However, recently, with the popular cracker brand releasing its first mobile app, we might have to think differently. Magic Crackers is no longer just a snack but a fun, smartphone app that could come in handy when boredom starts knocking.

Everything You Need To Know About The Magic Crackers App
Magic Crackers has developed an amusing app that contains three fun games, exclusive content, special announcements, and promotions, as well as other surprises. Basically, it's a game and entertainment app in one.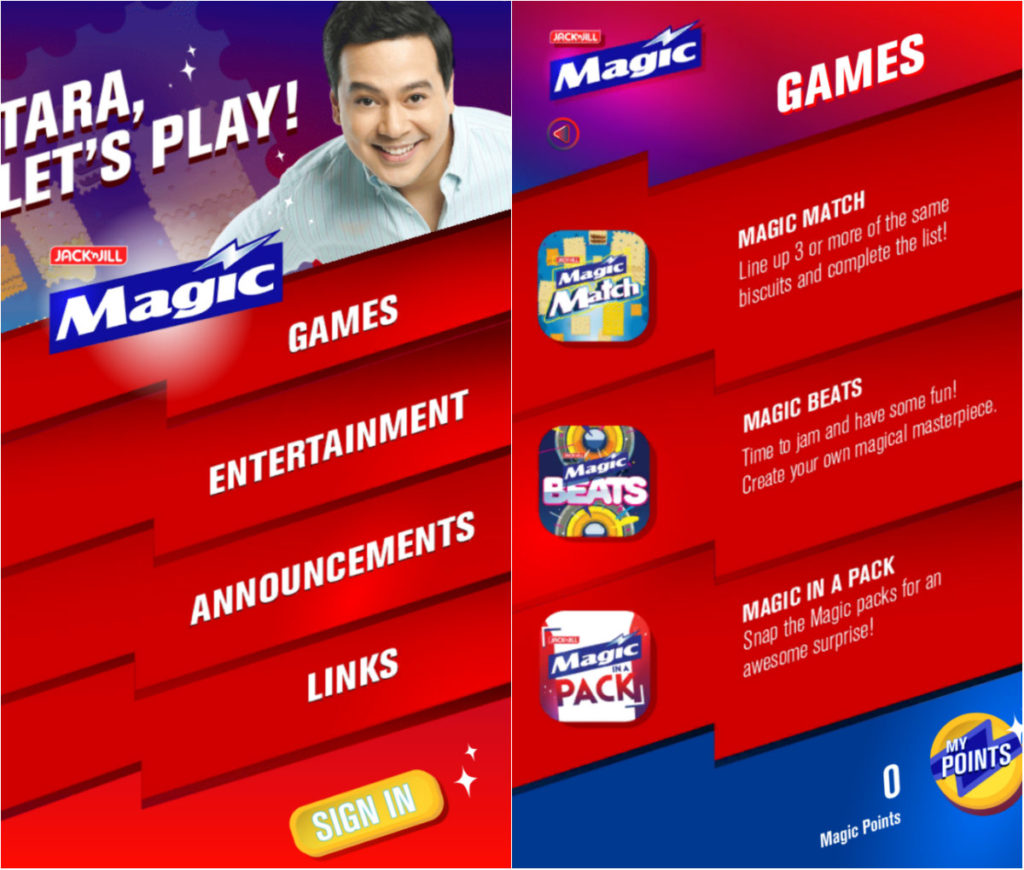 Features
Because it is a game and entertainment app, you can expect for its features to focus on these niches. From the main app page, you will see Games, Entertainment, Announcements, and Links. For you to get to know the Magic Crackers app better, let's break down the features:
Games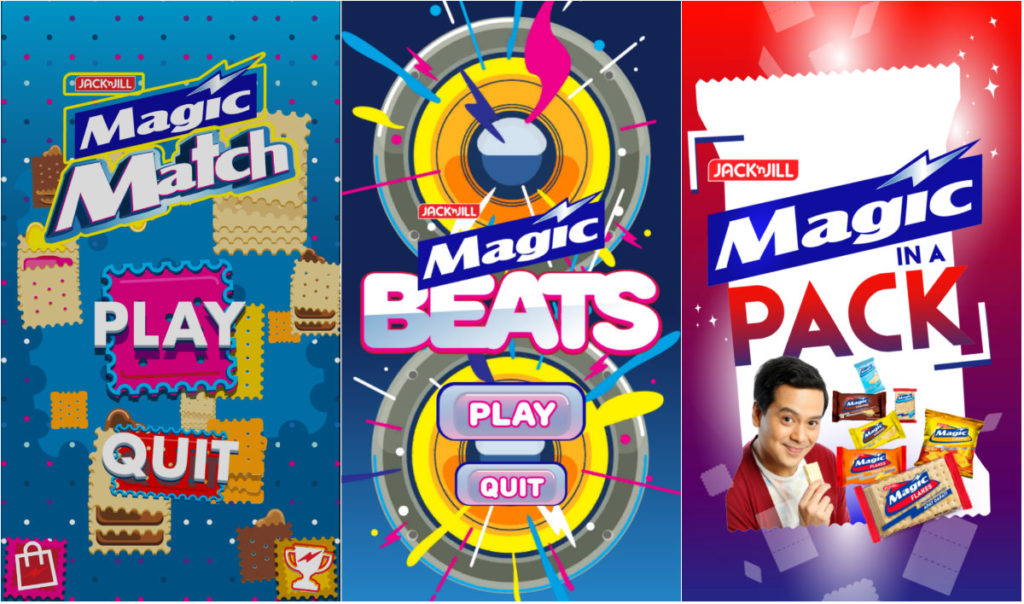 As mentioned earlier, the app contains three games: Magic Match, Magic Beats, and Magic in a Pack. I found the games to be easy to play. If you or your children have already used game apps in the past, you'll have no problems going through each one without any tutorials. Even those who are not too tech-savvy will understand the games through the simple instructions provided.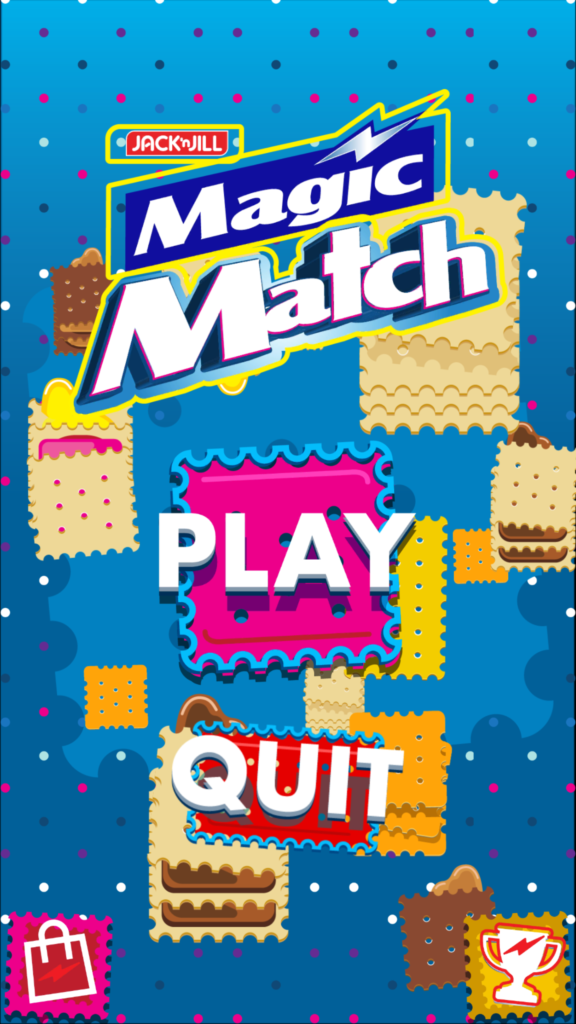 Magic Match is similar to puzzle games that require players to move tiles to specific spots on rows and columns. Three or more matching tiles that have been arranged adjacently will clear out, making way for new tiles to drop.

This has to be my favorite game in the Magic Crackers app. To tell you the truth, it's a bit addicting. You may think that moving tiles around is as easy as pie, but the challenge comes when you are only given a certain number of moves to hit the goal score.
Why I Like Magic Match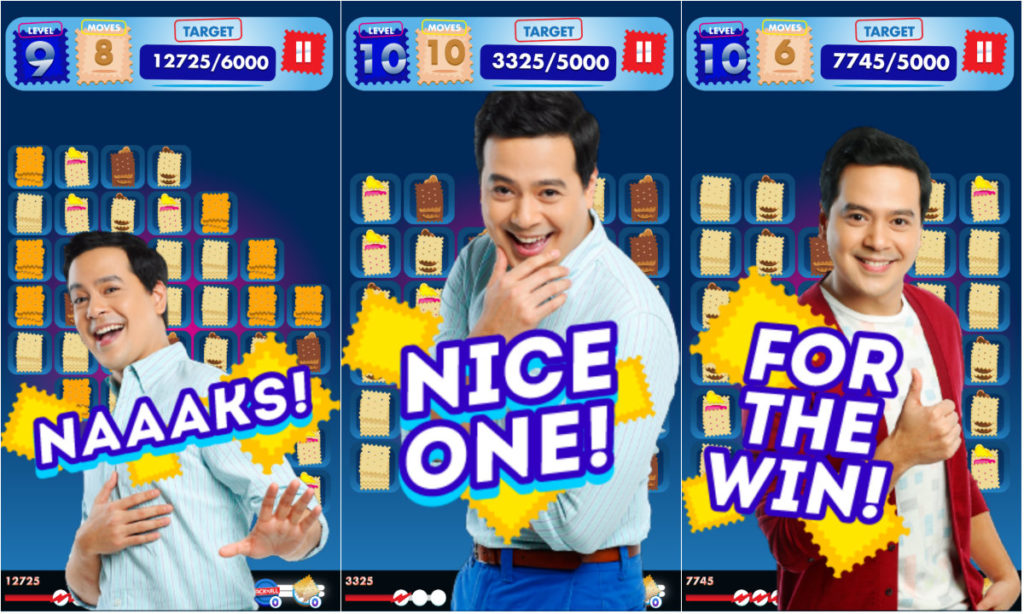 It has 360 stages. For you to get to the next stage, you'd have to complete each one.
The background music is fun to listen to because it sounds
When you get three or more matches from one move, John Lloyd pops up to tell you that you did a good job.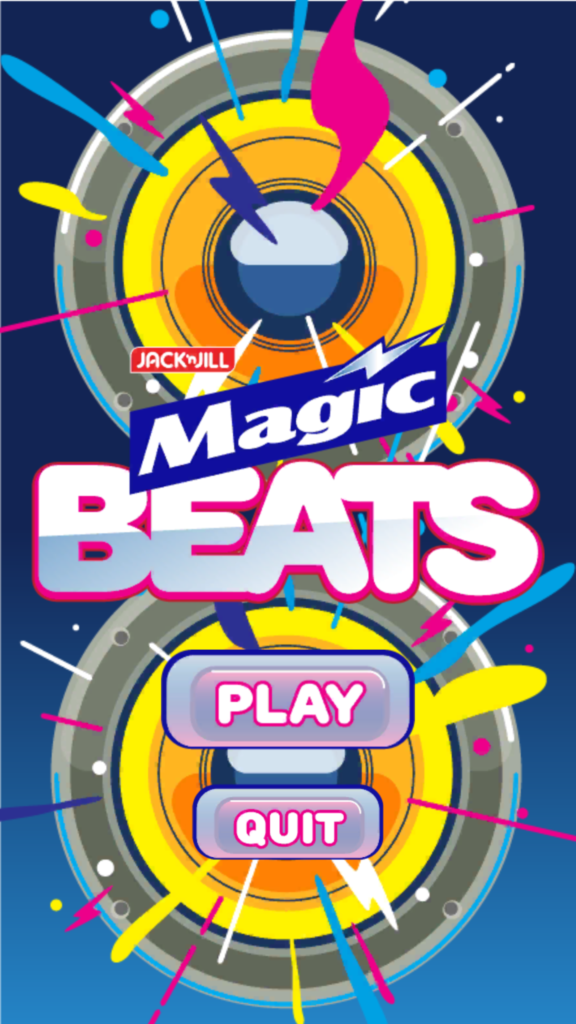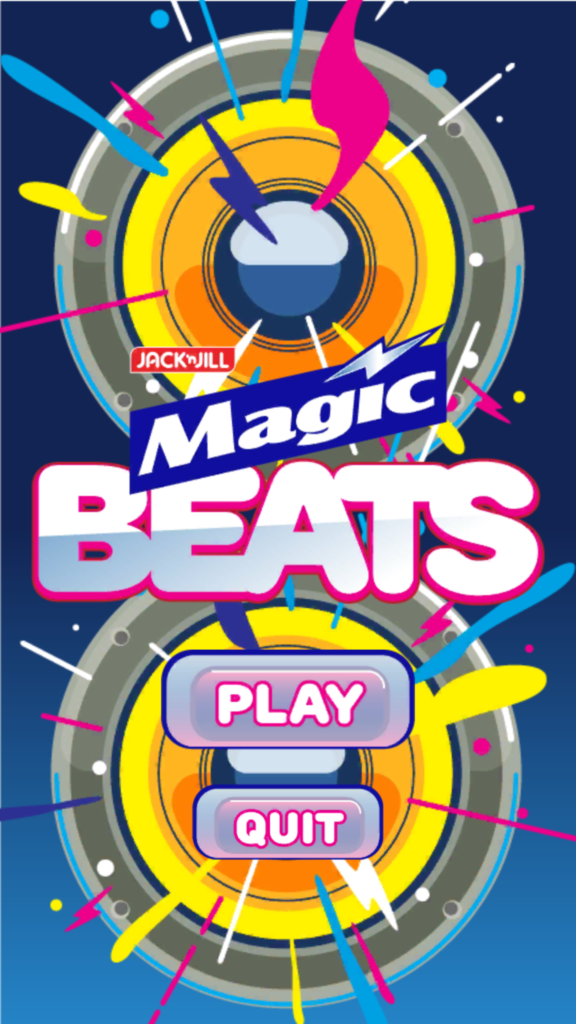 The next game is called Magic Beats. It's more of an activity rather than a game. You don't really earn points. What you do is create your own music. You will have three choices for music loops (background or base music). You'll then have a board that resembles a beat-maker. Each button on the board gives out a specific sound. All you have to do is tap on the loop you want, then press specific buttons on the board to create your own track.

Why My Son Likes Magic Beats
Yes, this is my son's favorite. Although the loops and beats are a bit limited, he was able to pass the time, customizing beat patterns that sounded well with a specific music loop.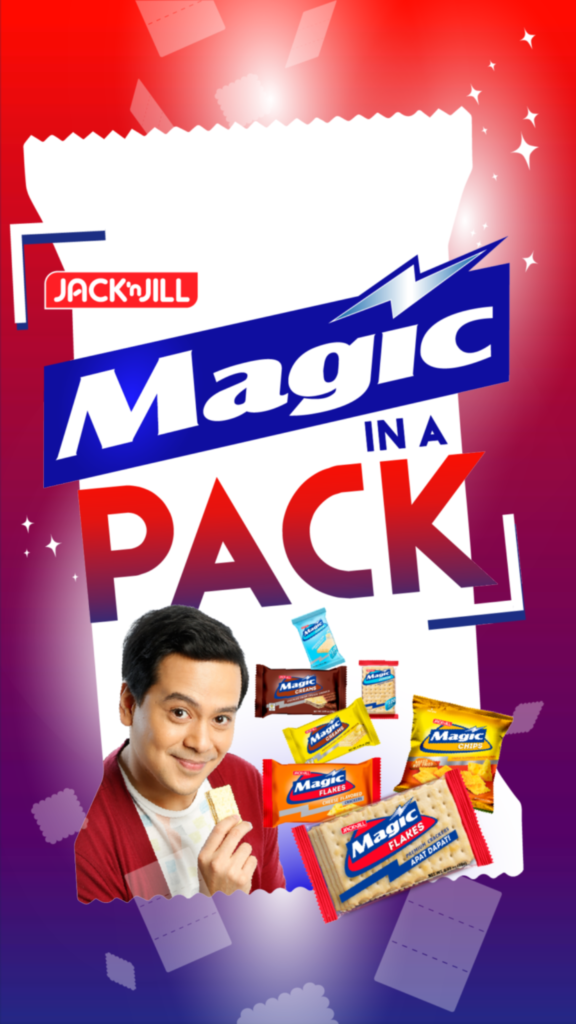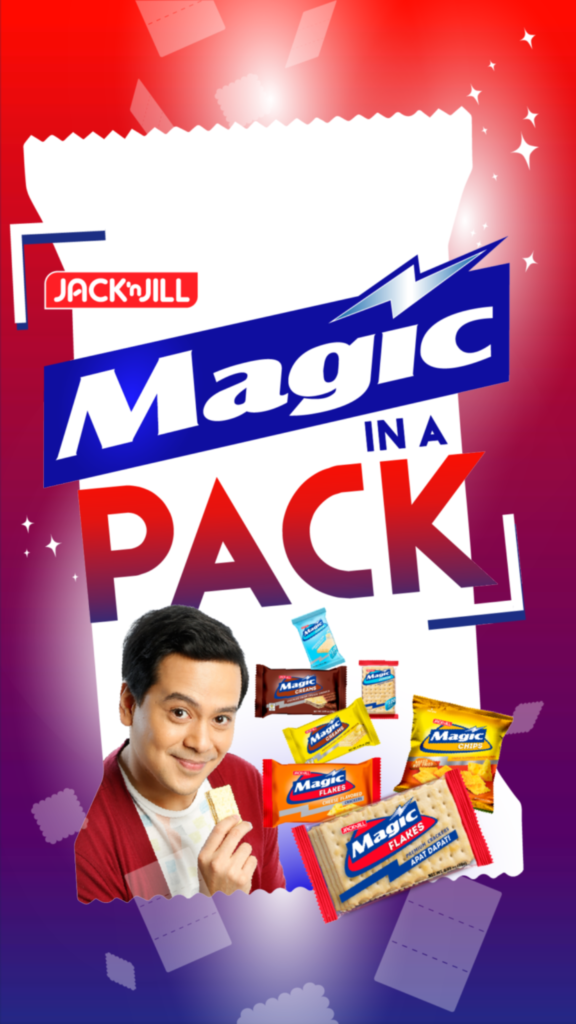 The last activity on the app is called Magic in a Pack. This one is fun to do too, especially if you are a fan of John Lloyd Cruz. Tap on the button to start the Magic cam. Take whatever variety of Magic Crackers you have. Place it in front of your camera, making sure that it is inside the indicated box on the screen. When your Magic Pack is centered enough, your idol, John Lloyd, will appear. You have to try this one yourself!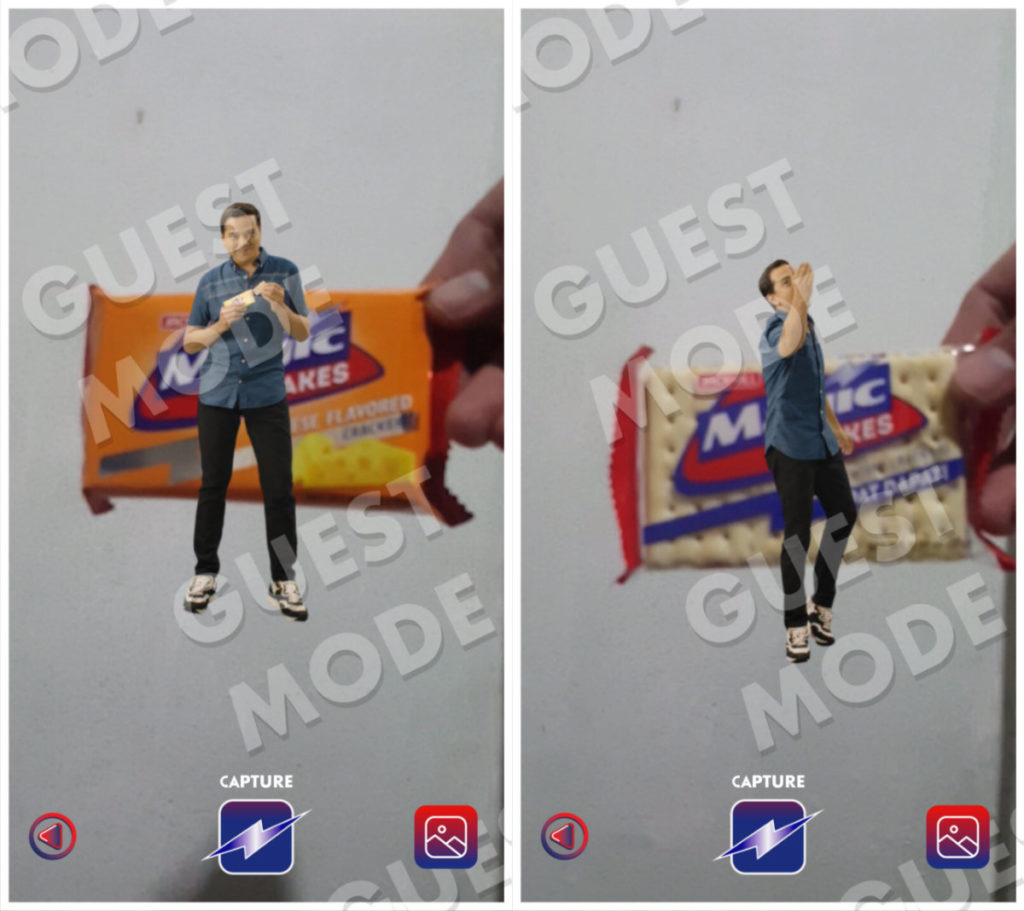 Entertainment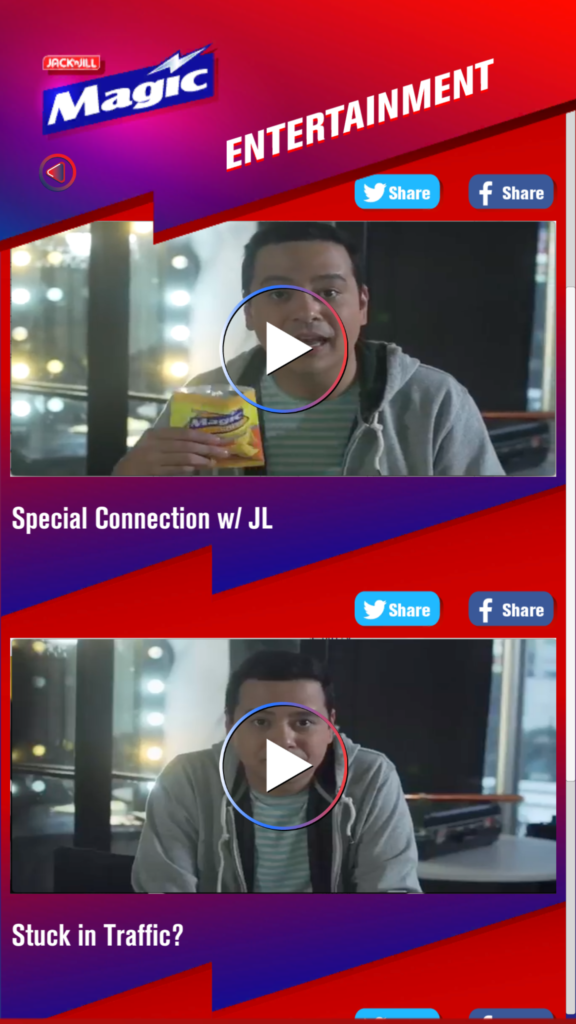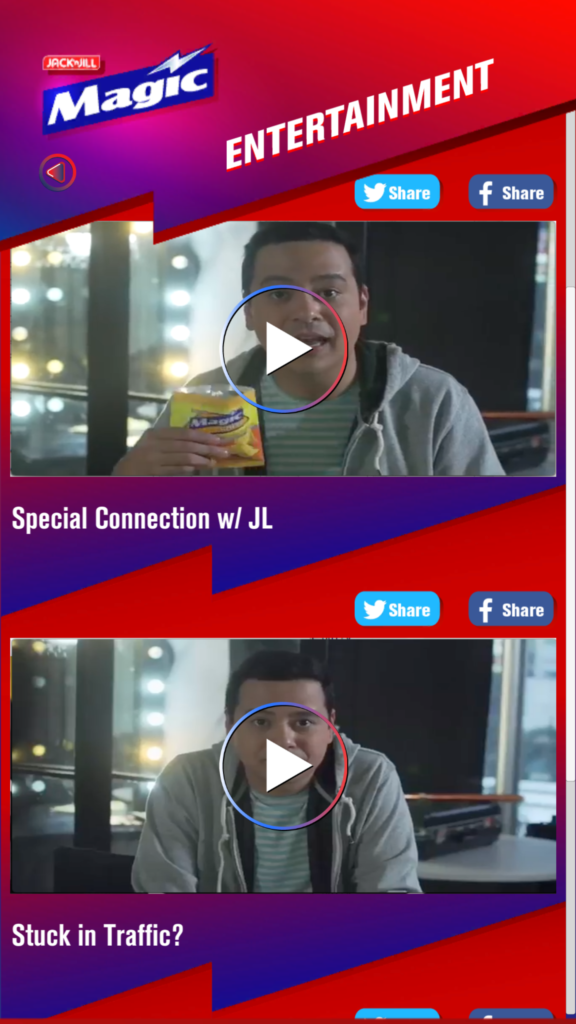 It is here that you can access different John Lloyd contents. Mostly, you'll find videos that you couldn't see on platforms like YouTube or Vimeo. Currently, there are four videos that you can enjoy and share on your Facebook or Twitter accounts.
Announcements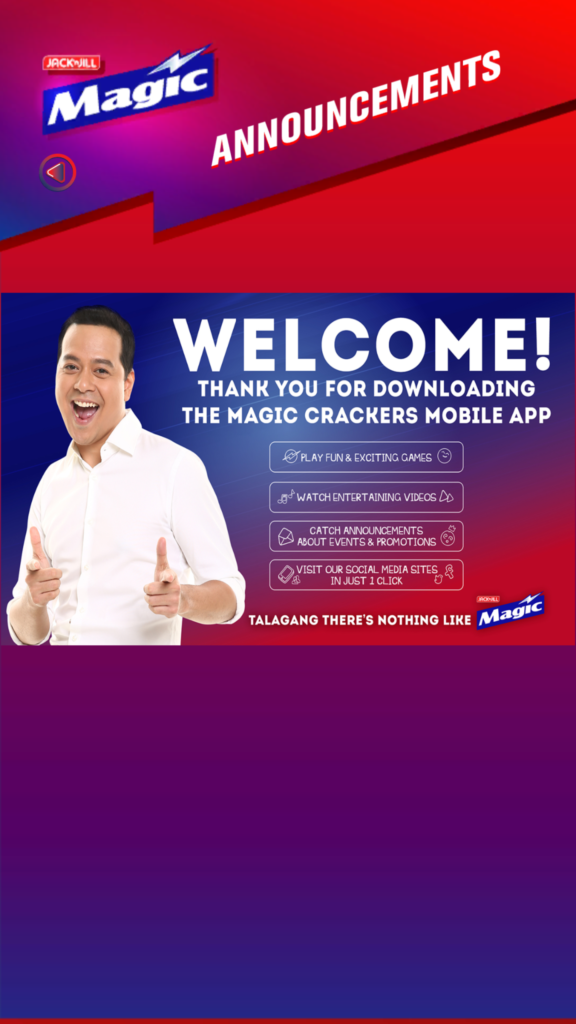 This portion of the Magic Crackers app will give you updates on promotions and events. Right now, there's just a thank you and welcome message, but Magic will definitely add relevant content here when there are updates and important events happening near you.
Links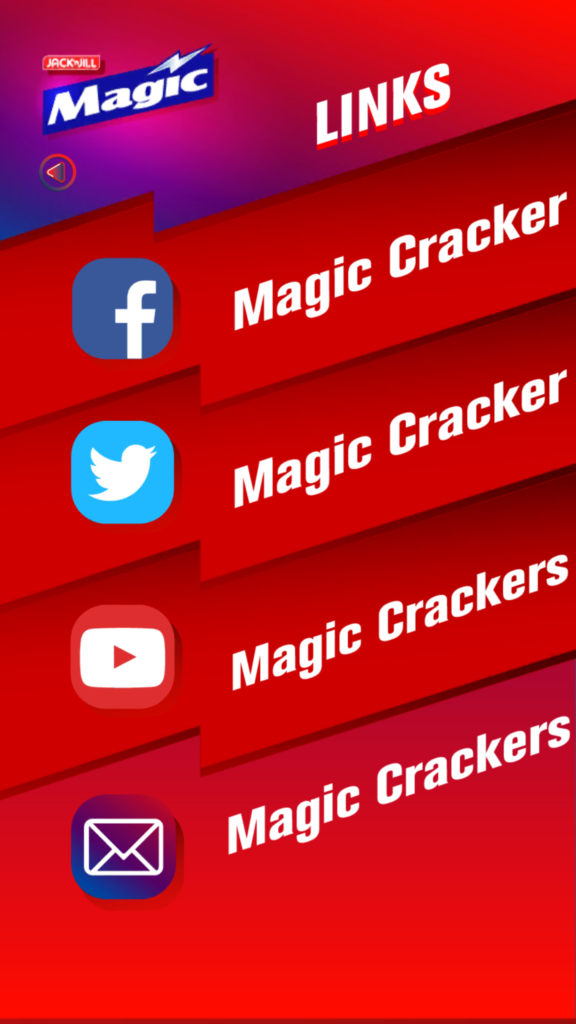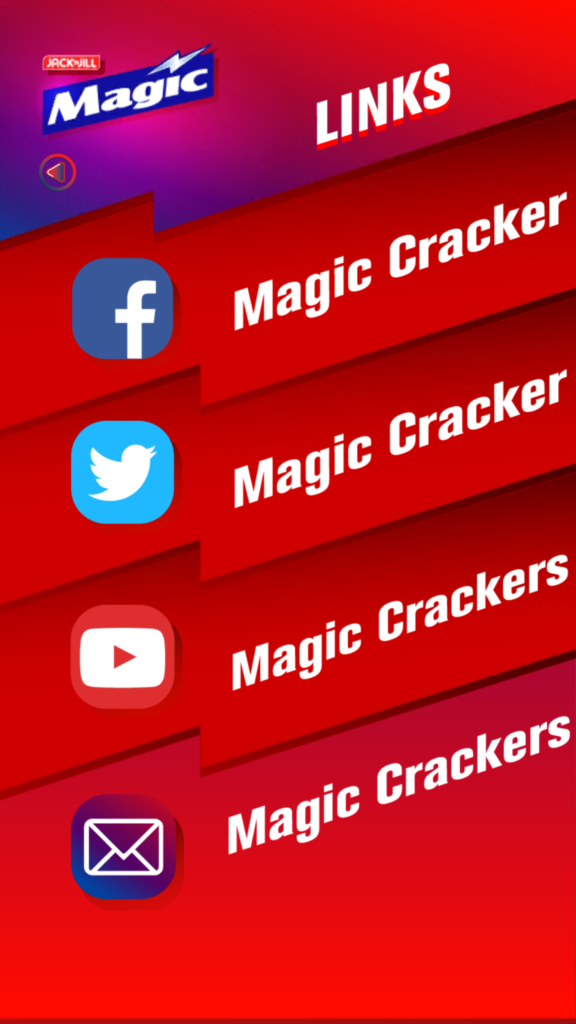 The last part of the Magic Crackers app is "Links." Through this, you'll be able to visit the Magic Crackers official social media accounts with just one tap. There's one link for Facebook, Twitter, and YouTube. The last link on the list allows you to send emails to the Magic Crackers team in case you have any concerns or suggestions.

FAQ
1. Do I need an account to use the Magic Crackers app?
No, you don't need one. You can play the games, as well as use all the other features as a guest. But, if you want to save your progress and be ranked under the leaderboards of the Magic Match game, you'll need a Magic Crackers app account.
2. Does the app require an internet connection?
When you have already played the games and activities on the app, you won't need internet connection anymore. However, you're going to need data when you want to play videos under Entertainment or visit Magic Crackers' social media accounts under Links.
3. Is the Magic Crackers app available for both iPhone and Android users?
Yes, you can download the app on both the Playstore and iTunes. Do double check the app requirements. But, if you regularly install iOS or system updates, you don't need to worry about this. Just make sure that you have enough space on your phone. It's not an app that takes too much space, though.
4. How responsive is the app?
You can expect a tiny bit of delay, but it doesn't affect the gameplay experience. You'll be able to play the games without significant lag problems.
5. Who is the Magic Crackers app for?
Definitely, it is for you and your family. I would suggest downloading the app and playing while on a road trip. There is no age-restricted content on the app so kids who are three years old and above can play the games.
Try the Magic Crackers app yourself so you can always have #MagicMoments anywhere you are. As mentioned, you can download the Magic Crackers app on Google Play and iTunes. Don't forget to check out Magic Crackers' social media accounts: