Have you ever watched F.R.I.E.N.D.S before? If you have, you've probably noticed that they always seem to hang out in just one cafe. To me and my friends Kubo sa Lawn was our sitcom cafe; well, one of them, at least. We weren't there everyday because we didn't have much money back then when we were in highschool and college, but we were there enough to consider the place and the food part of our essential, developmental years.
It was always a no-brainer when ordering meals because, most of the time, we would order the Kubo sa Lawn (KSL) Sisig, which can either be squid or pork, plus extra rice. Talks, drinks, jokes, and gossip became our mandatory pairings while and after we eat. And, it's been the same routine every time we visit Kubo sa Lawn. Over the years, I'm glad to say that my friendship with the ladies I grew up with still hasn't changed and the sisig at Kubo sa Lawn is still the same sisig I've known since I was 110lbs.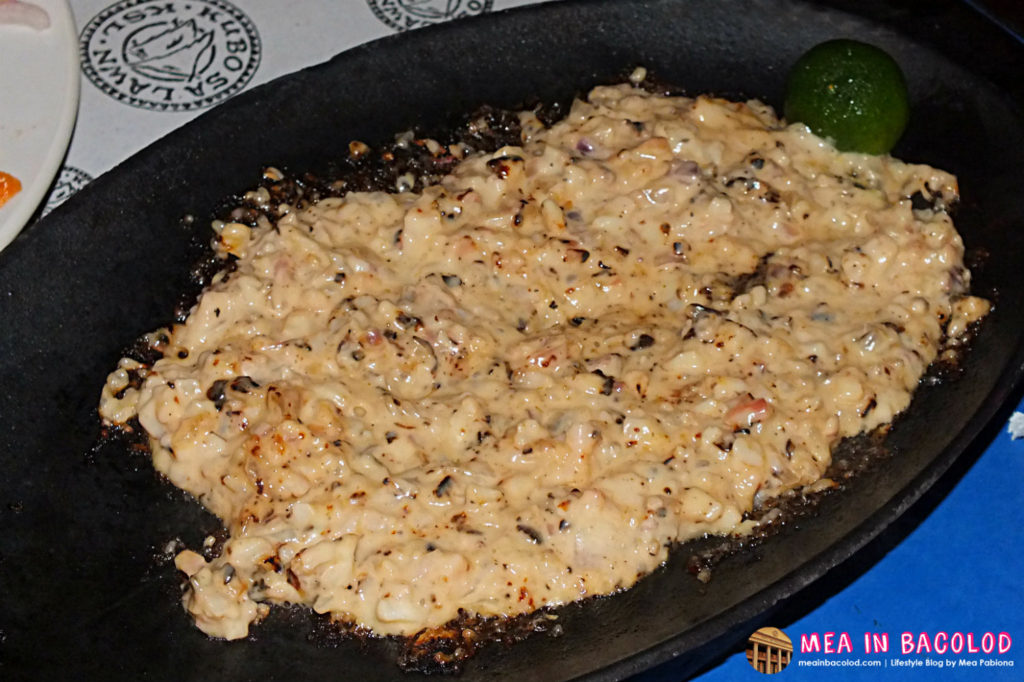 I don't know if it was the conversation or the presence of my best friends that made the Kubo sa Lawn sisig taste so damn good, but, to me, it's possibly the best tasting sisig in Bacolod City.
Quick Sisig Tip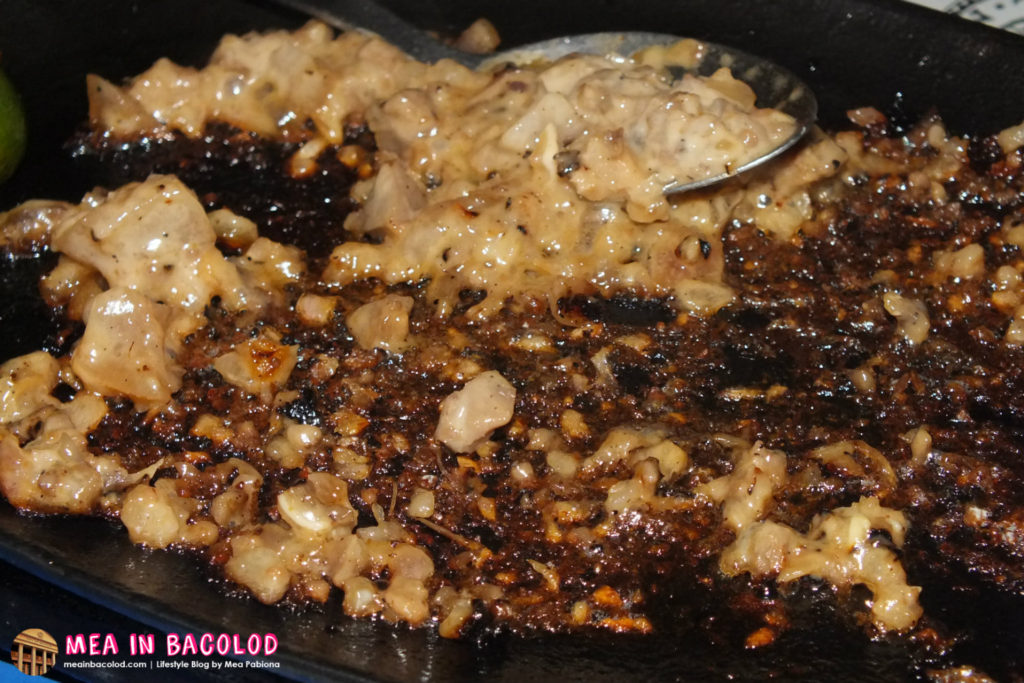 As soon as your plate arrives, use your spoon to sort of move your sisig around. It won't get burned this way as the sisizling plate is still cooking your sisig.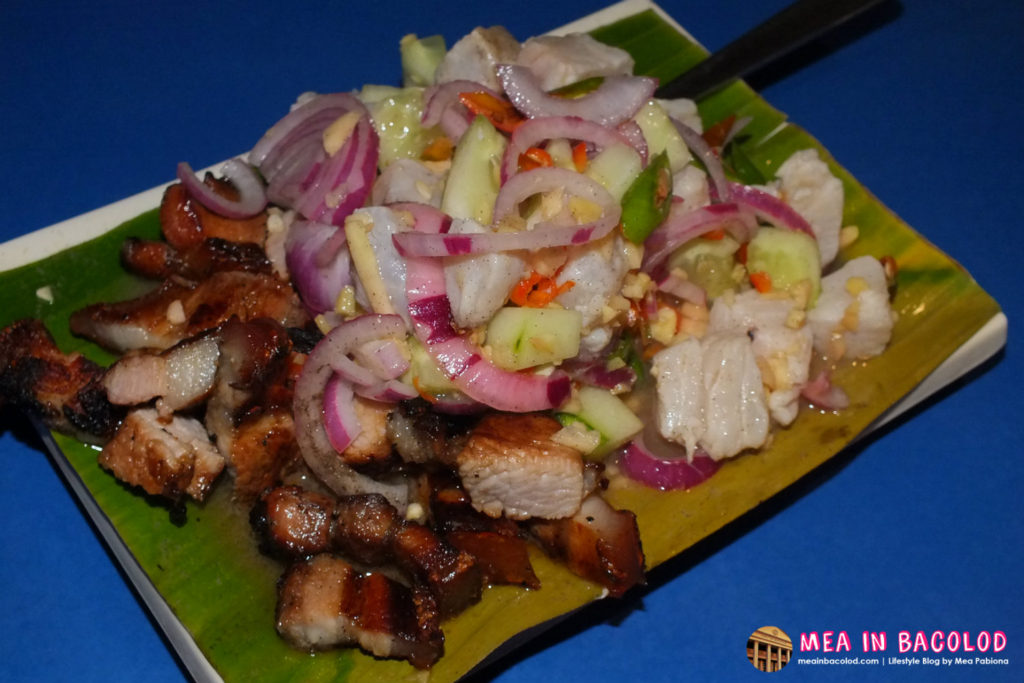 Your eye may be on the sisig right now, but don't forget to try out other Filipino favorites on the Kubo sa Lawn menu. This one is porkchop and kinilaw which I forgot the specific name of. It's not just the sisig that's a must try.